Hi Guys,
Spent a few hours after work getting two of the four new panels built.

These panels were pretty dinged up and I never filled the brad holes

Work on the console continues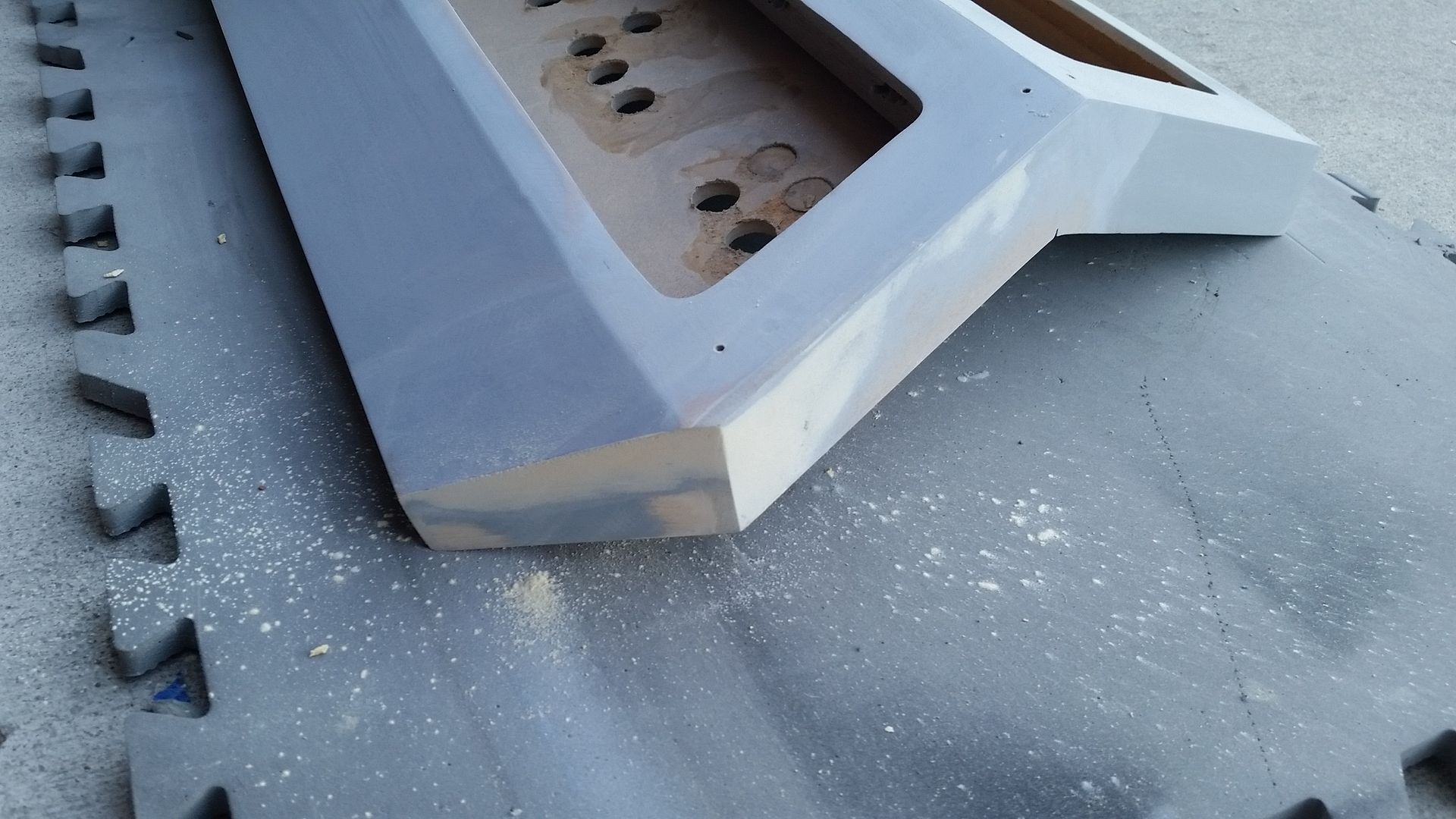 Even though this is the underside and will never be seen – gotta make it look the part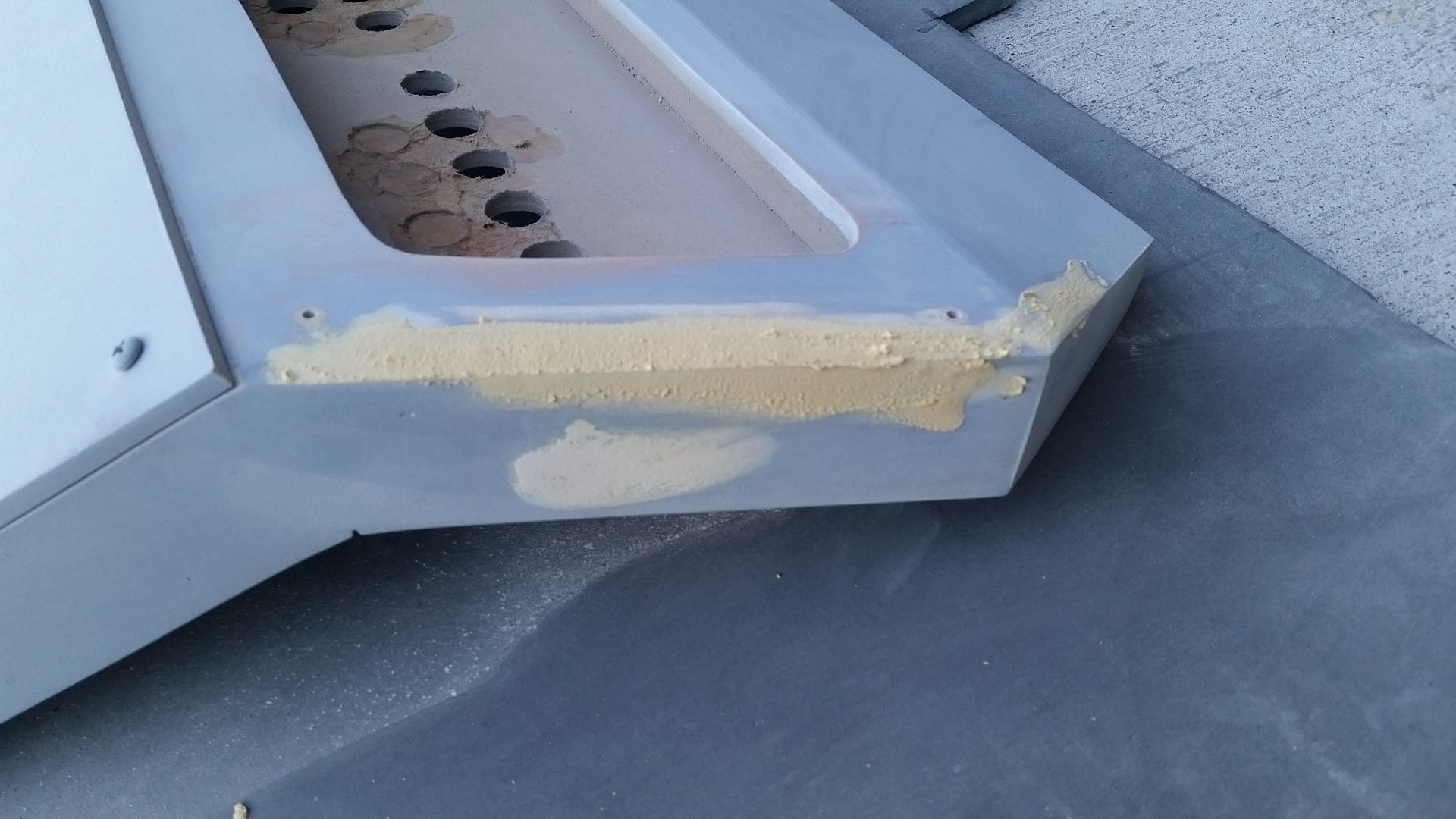 Sanded and added filler to the new door recessed panel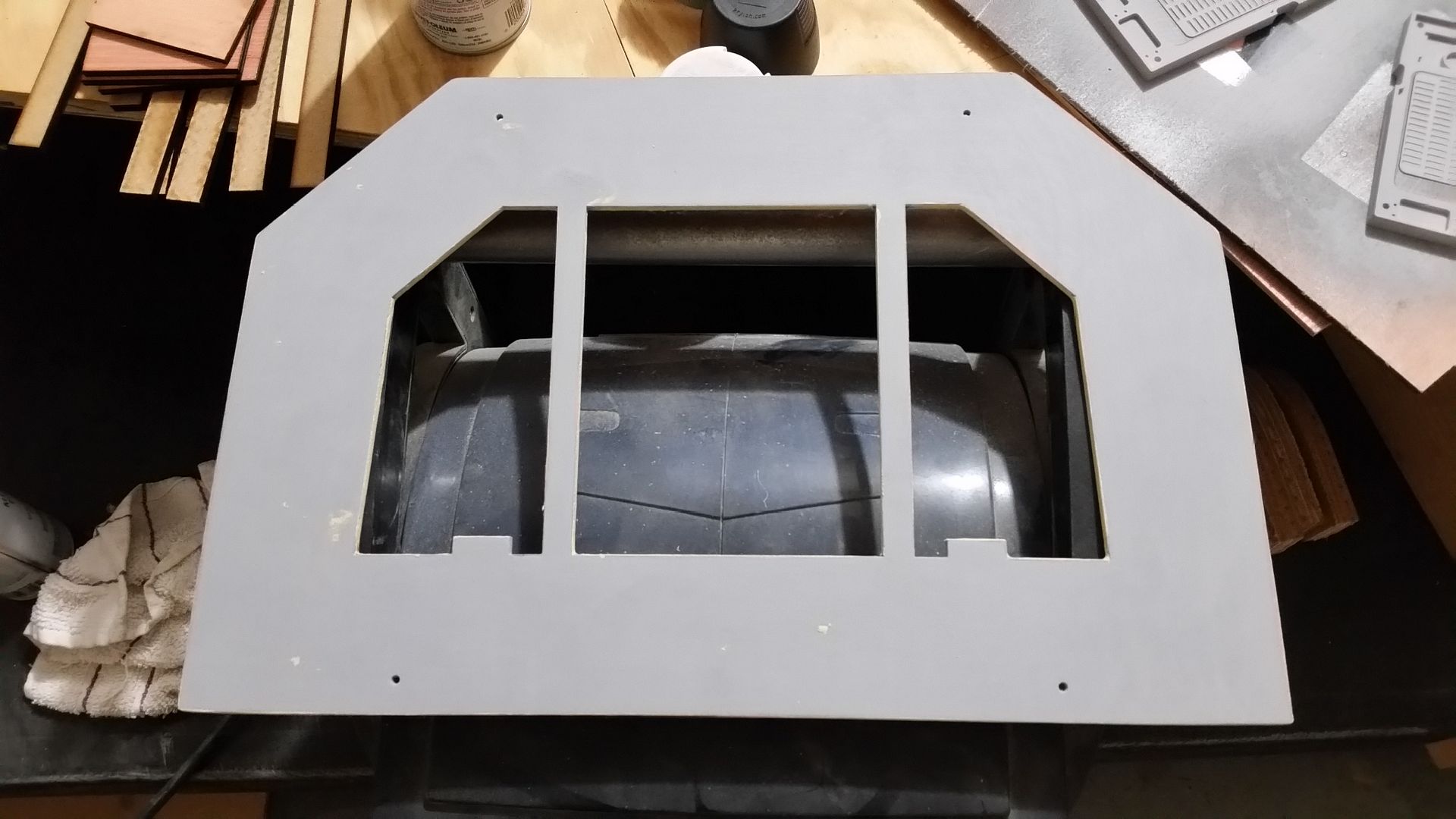 Sanding later today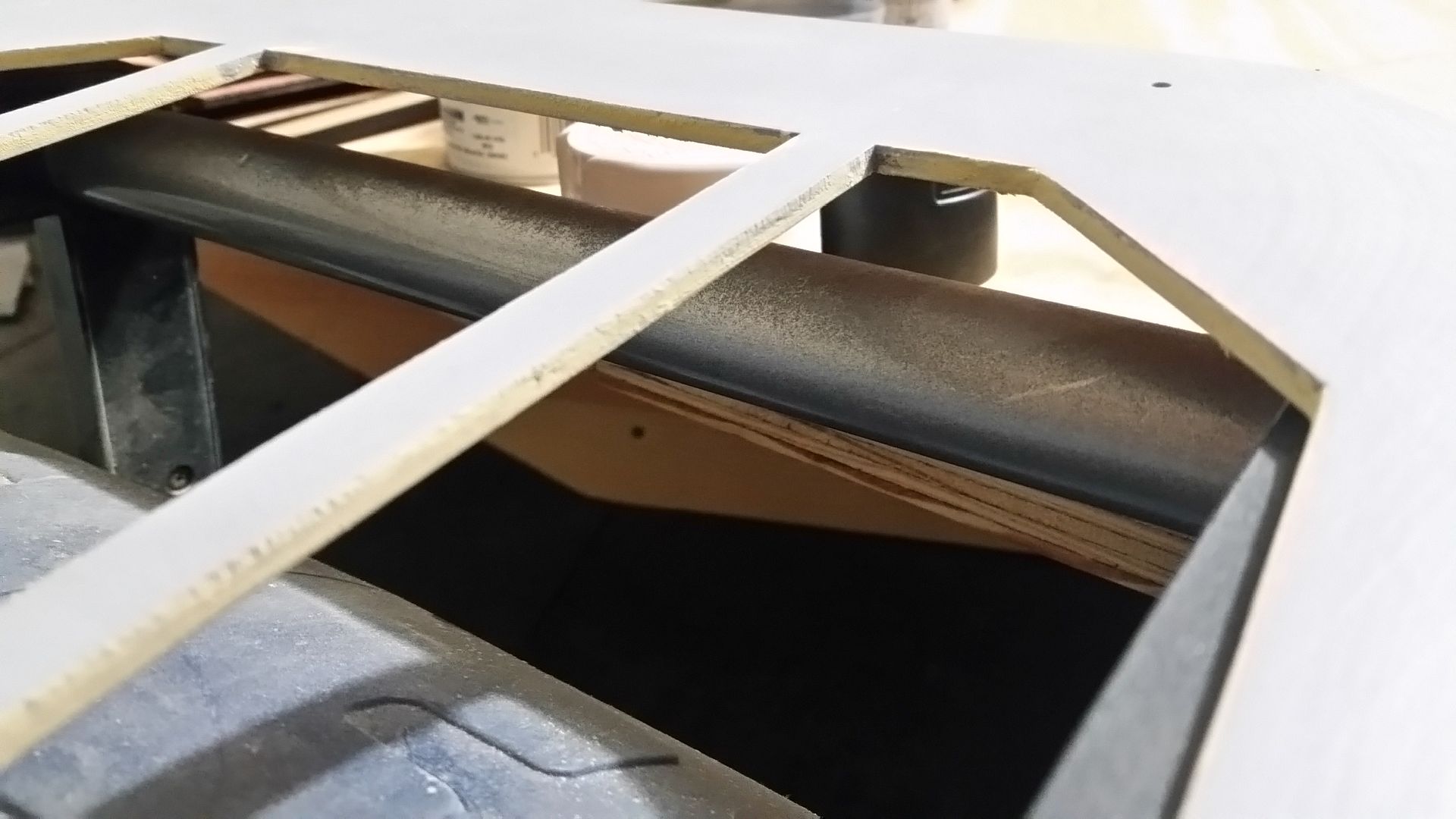 And… as if I dont have enough to do, Daniel and I are putting together our own 1:1 scale R2 units!  Adding poly to the wood legs.  I've got to dig out the frame and get that sealed as well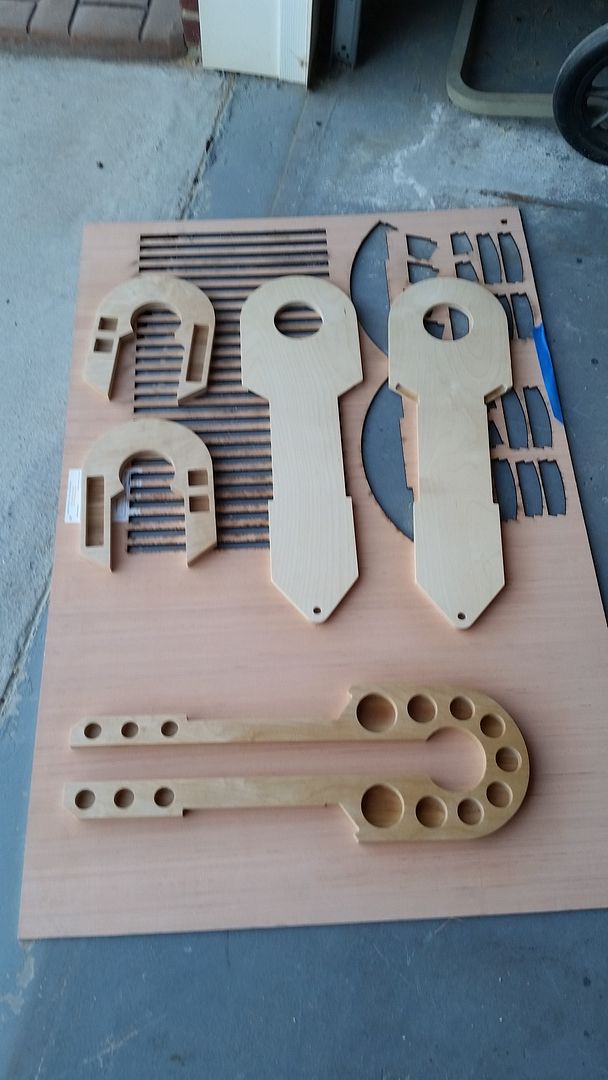 EDIT:
A few more new images I forgot to add
Painted the new door greeblies their traditional black before adding color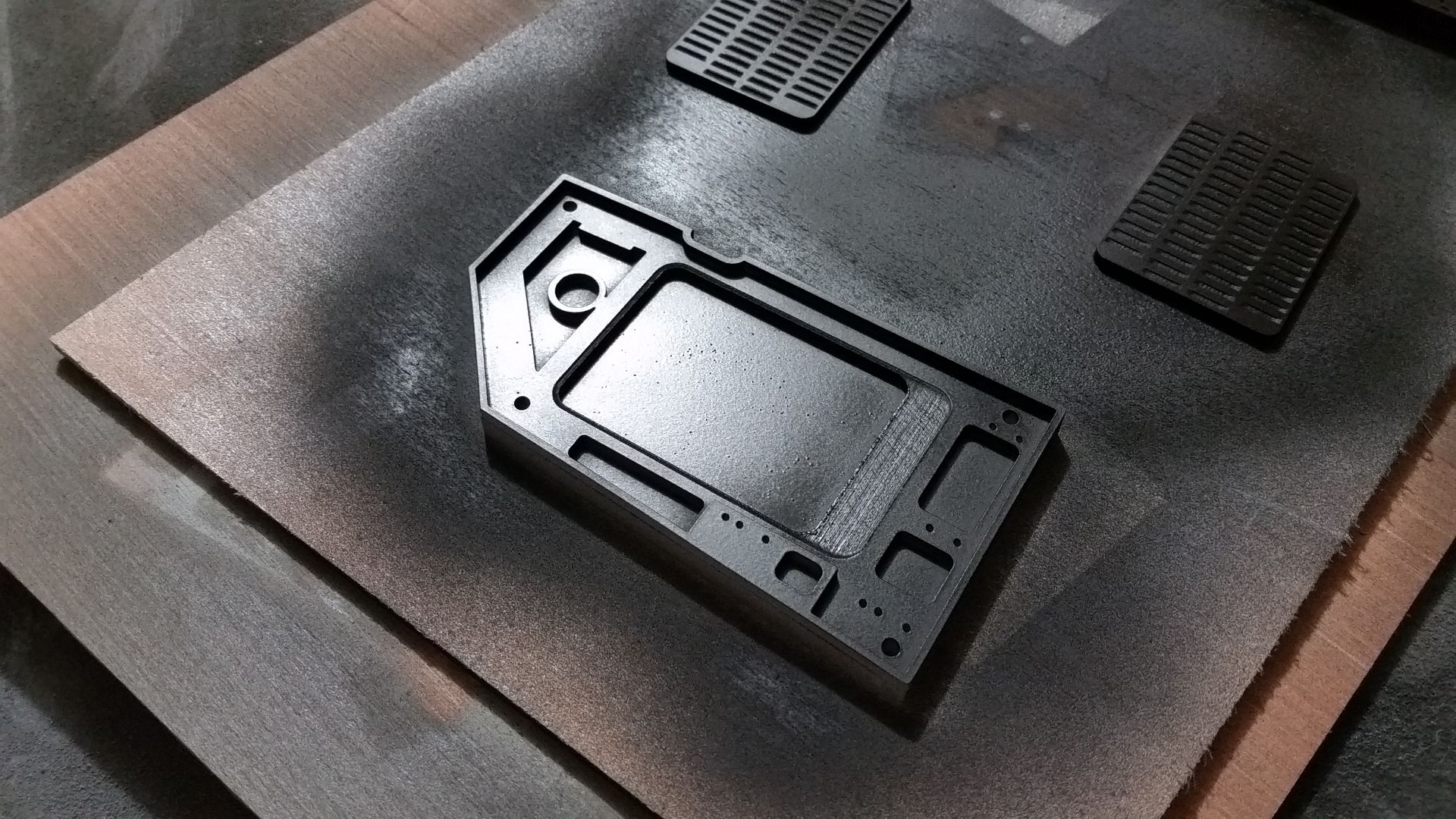 I might give these a light "weathering"… what do you guys think?

If all goes well I might be able to add paint to the instrument panel this week – underside needs a bit more sanding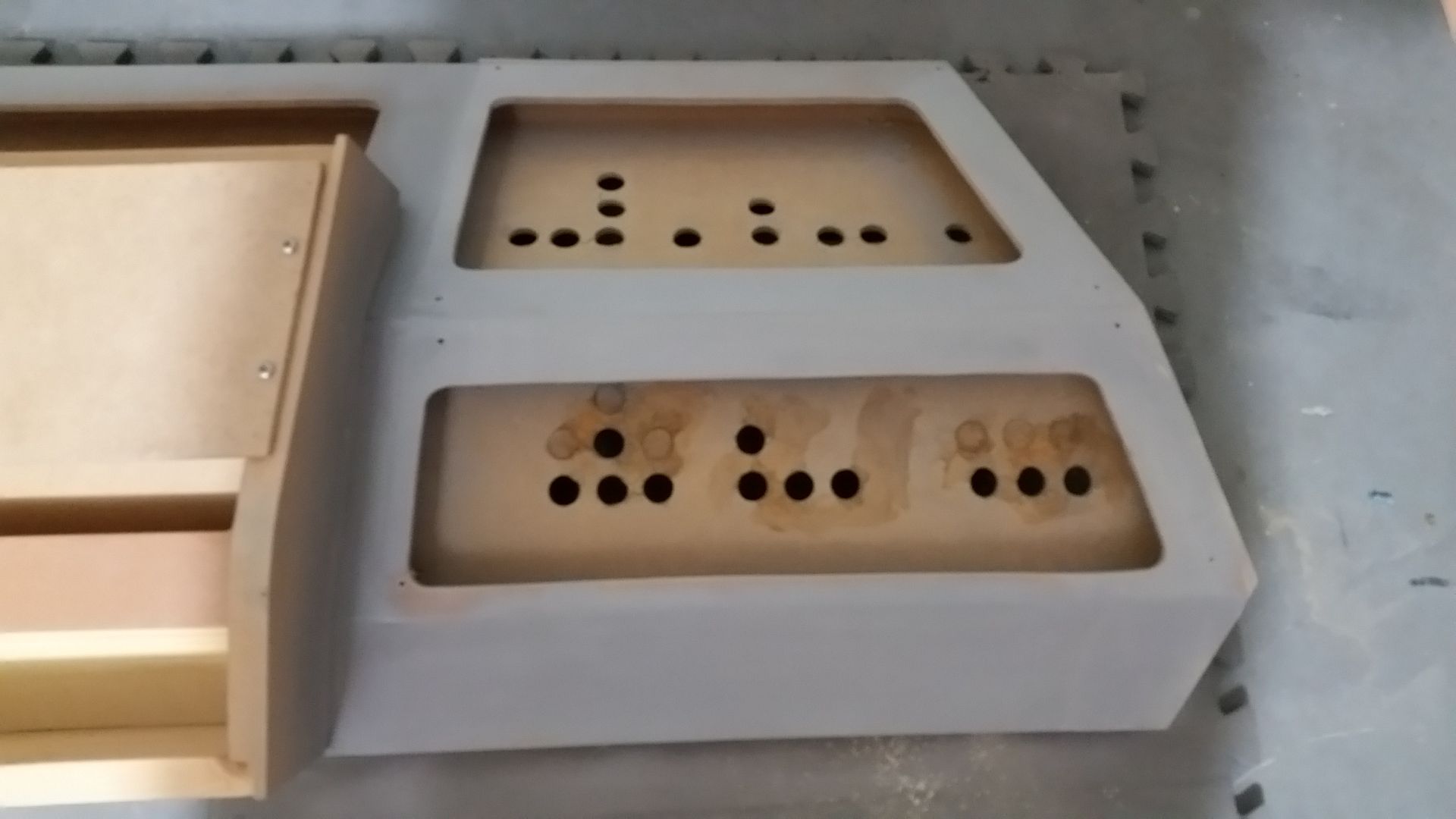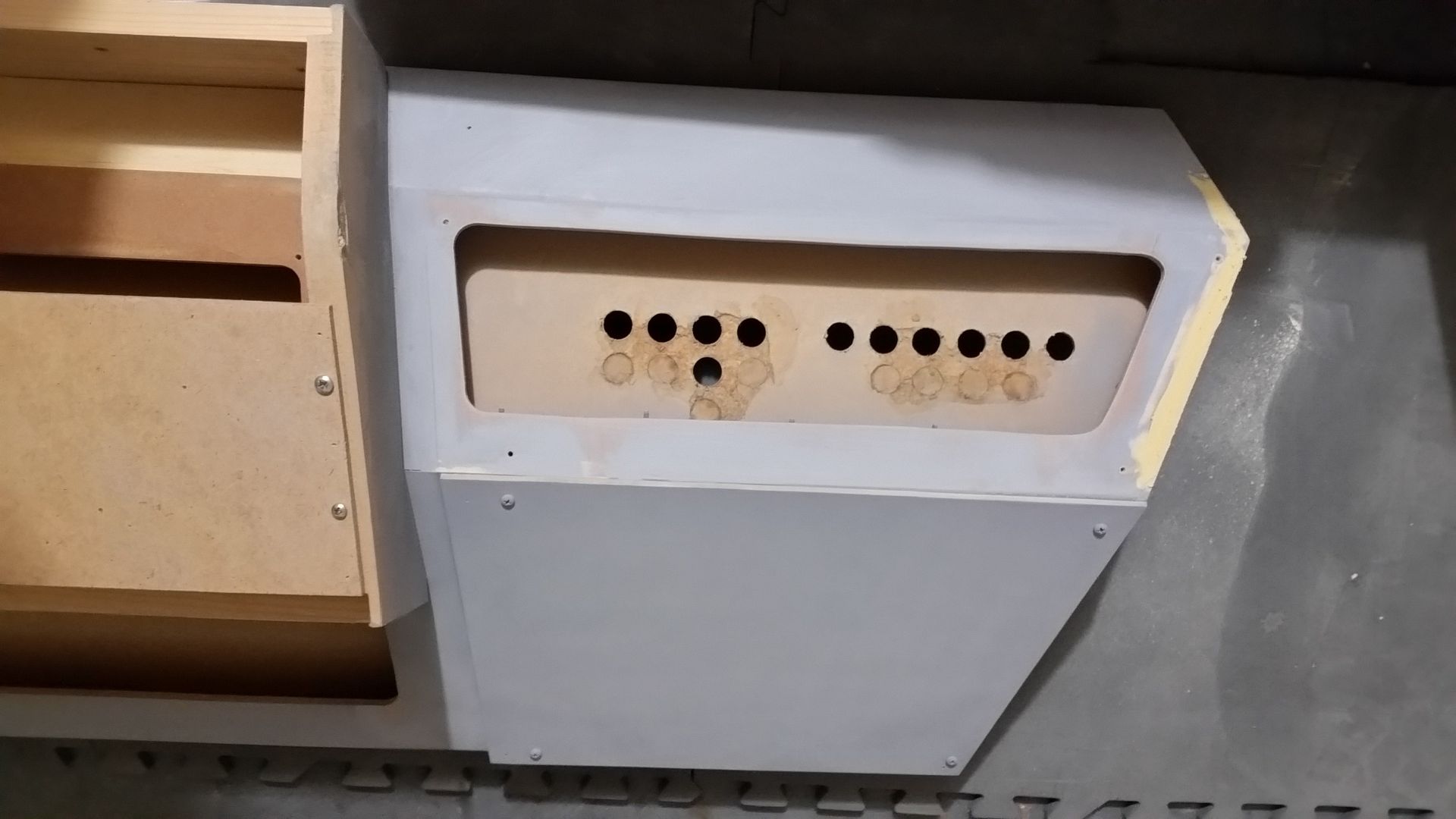 The entire under/back side will be painted black along with the upper instrument panel.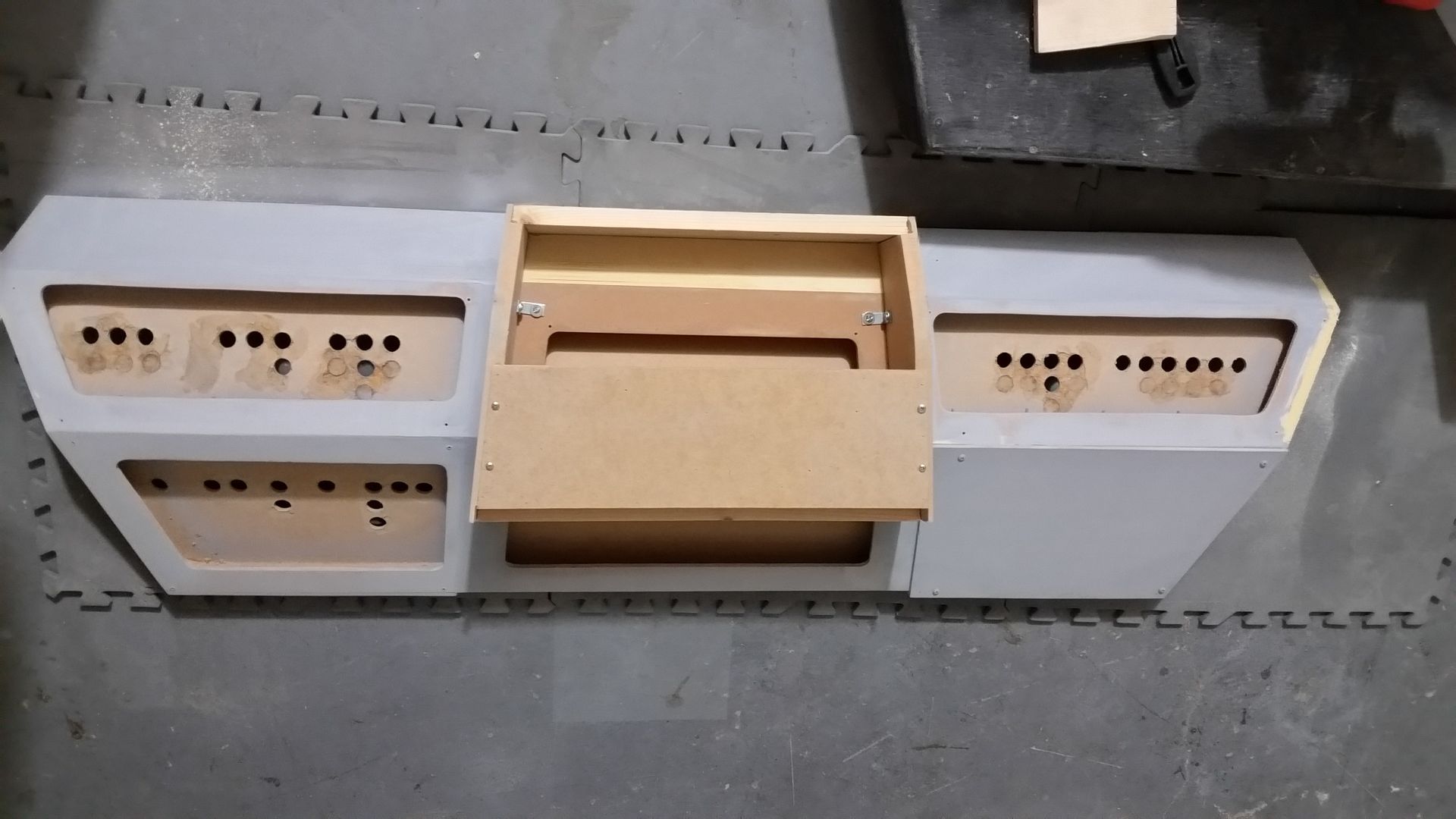 I'm hoping to make it back to the laser cutter this afternoon and cut more material.
More to Follow!