Hi Gang,
Lots of forward progress.  Despite being a rainy weekend I've been able to get some primer on all these greeblies!  Next is paint!  And we're getting closer to adhering the 1″ tiles and getting the LEDs back in place.
Before the laser cutter went belly up Jessie was able to cut the guide I created for the "radar" pin striping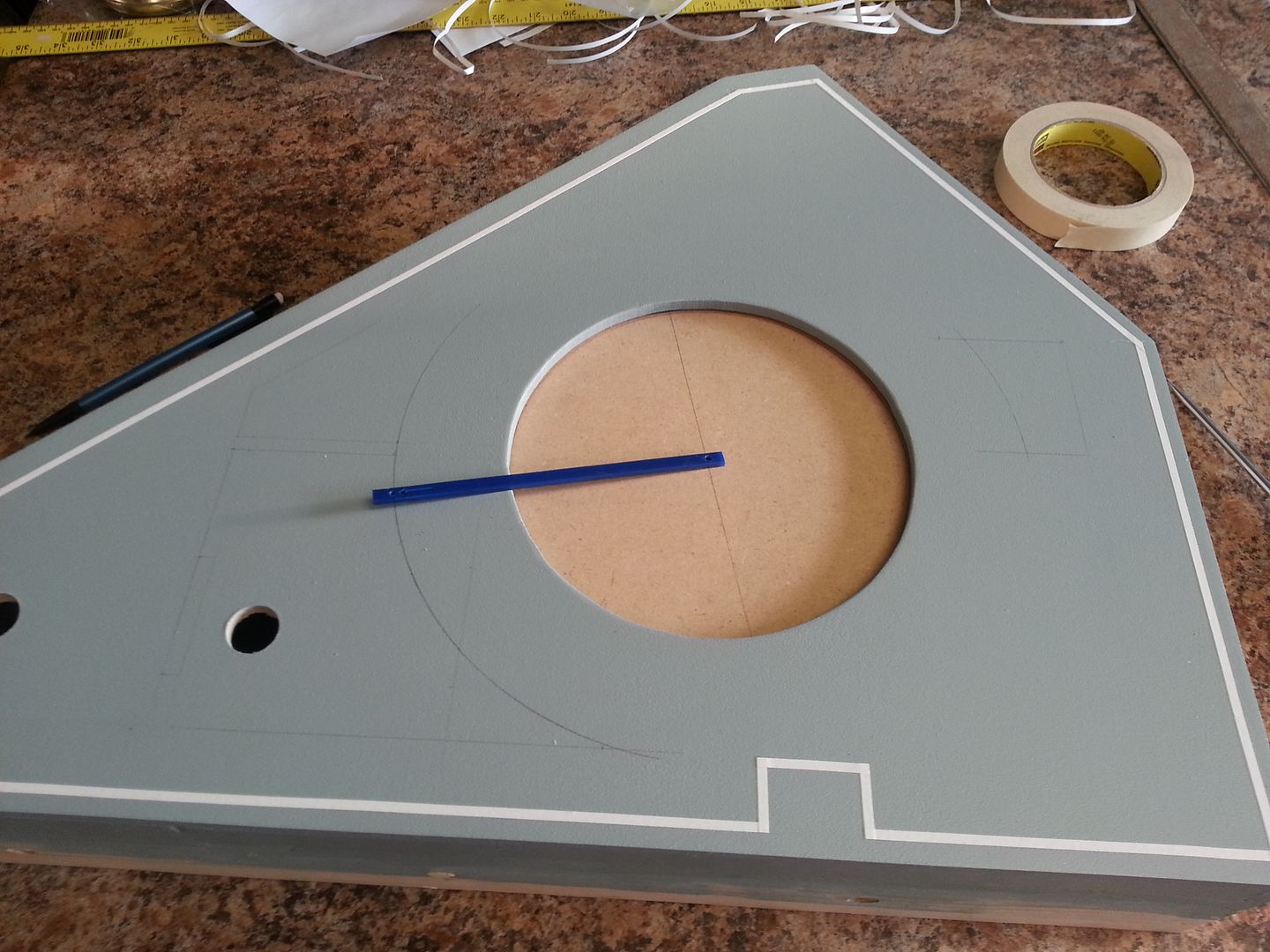 The arrow pointing away from center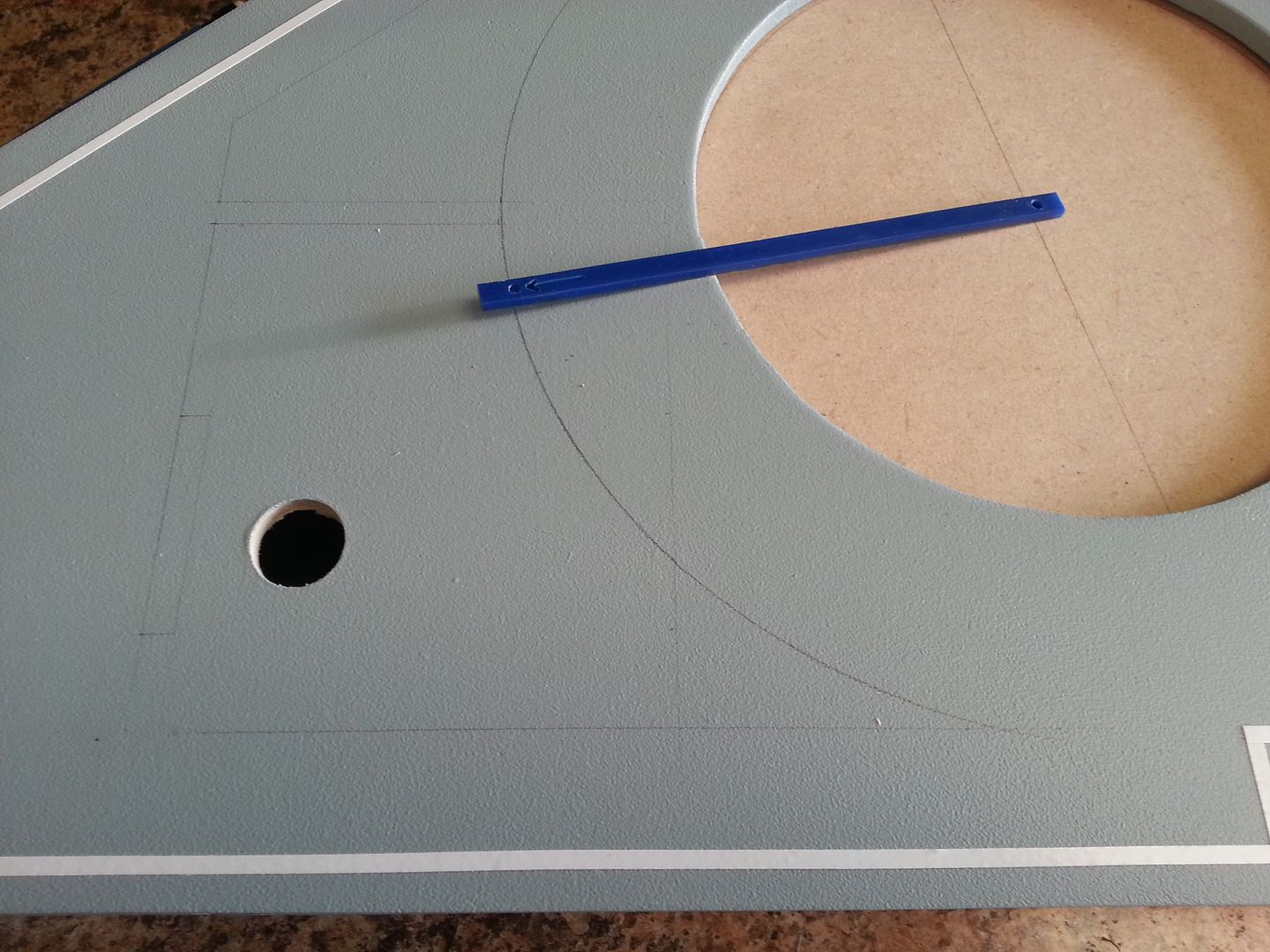 Pin stripe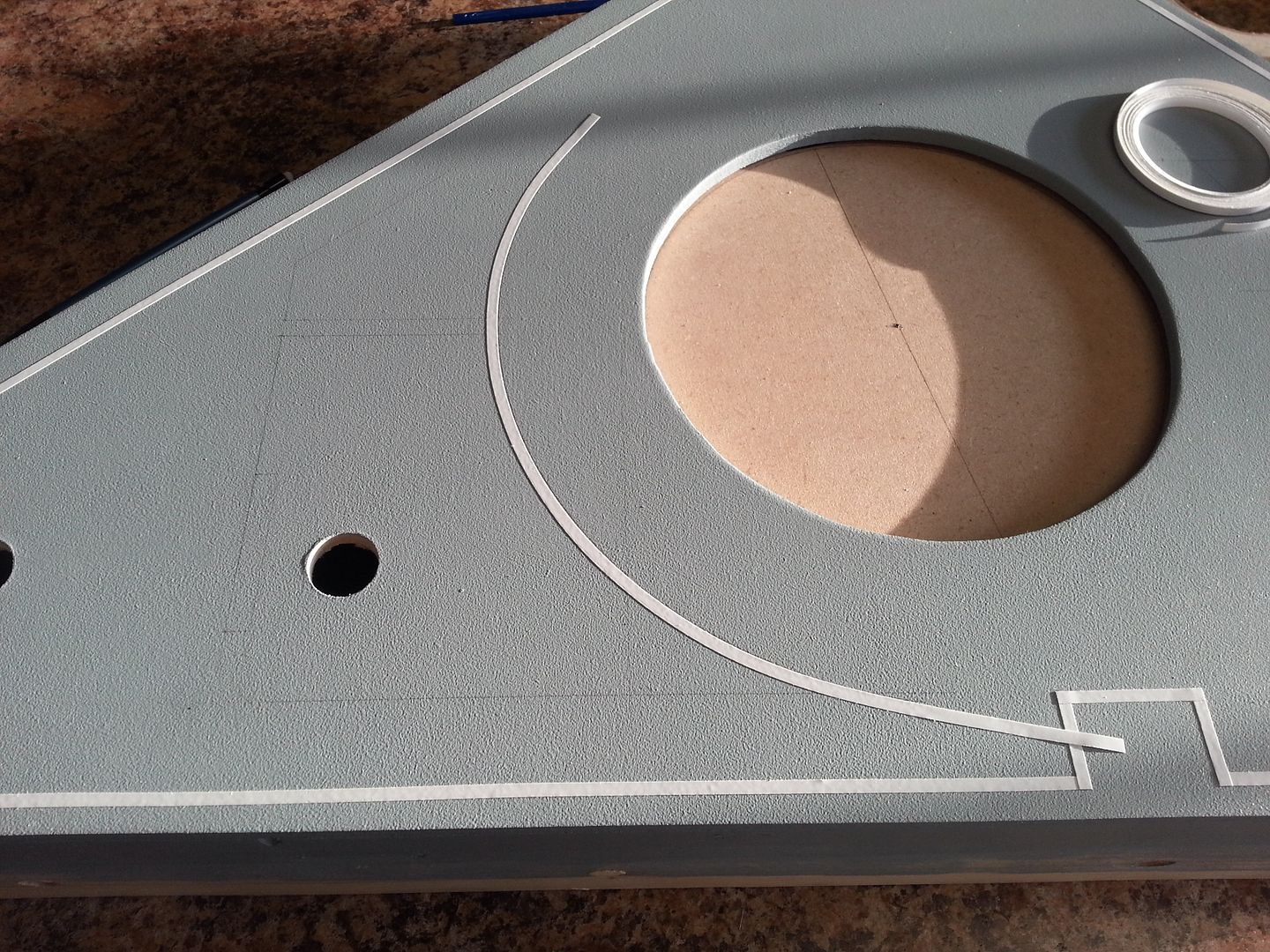 Almost there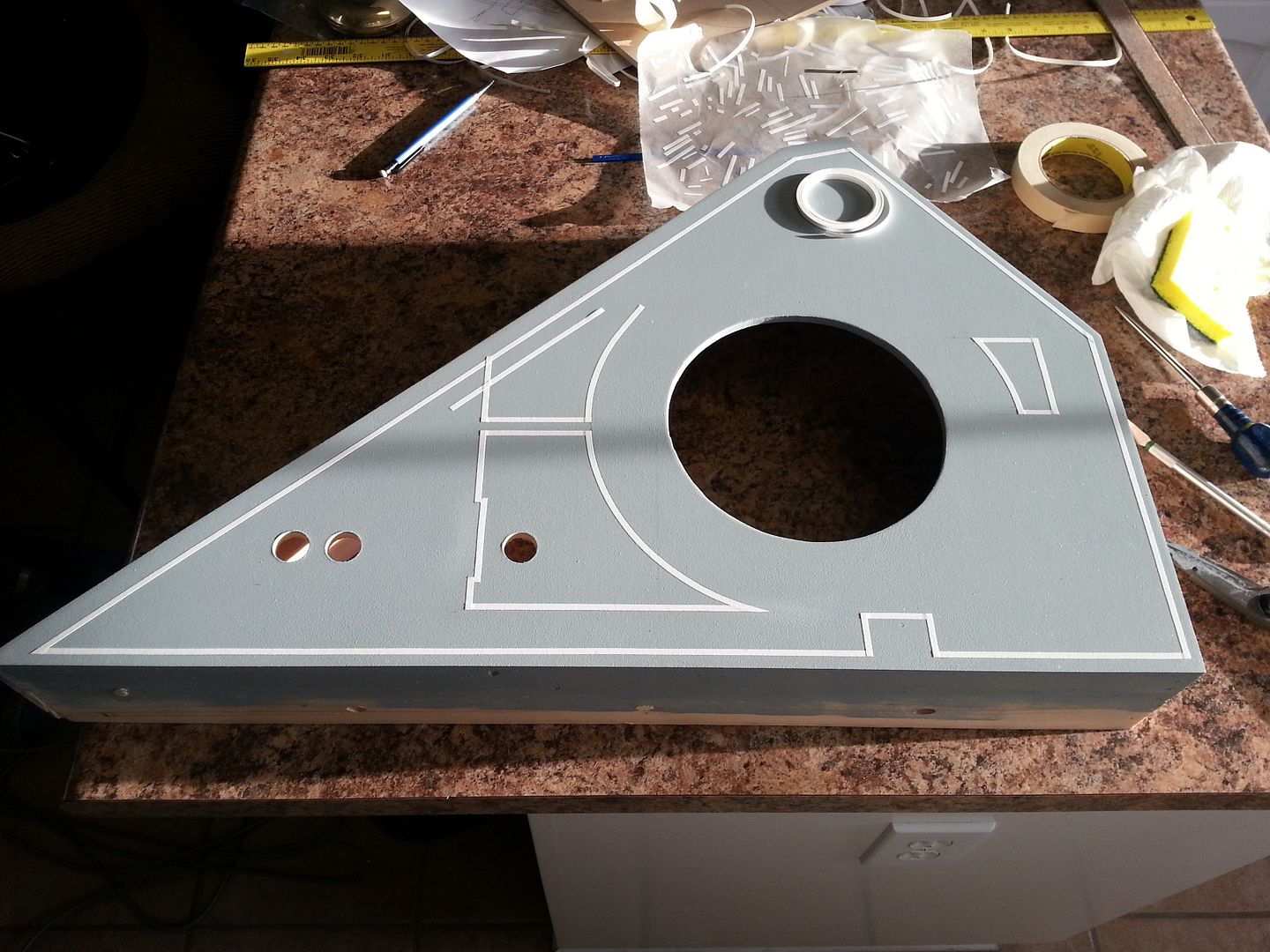 A few more pin stripes are she's ready!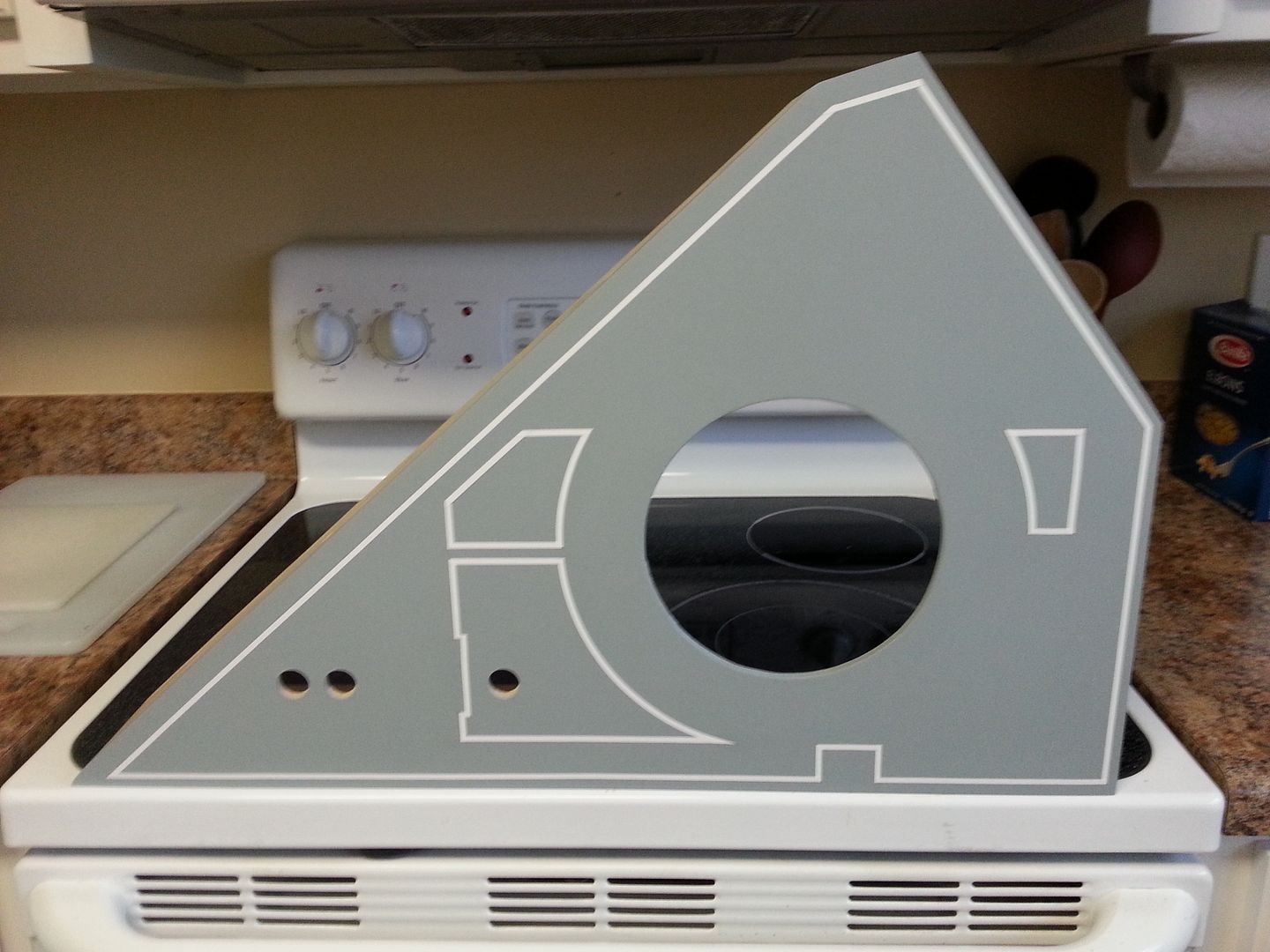 Moving on to greeblies!  Time to start putting everything together and get some primer added!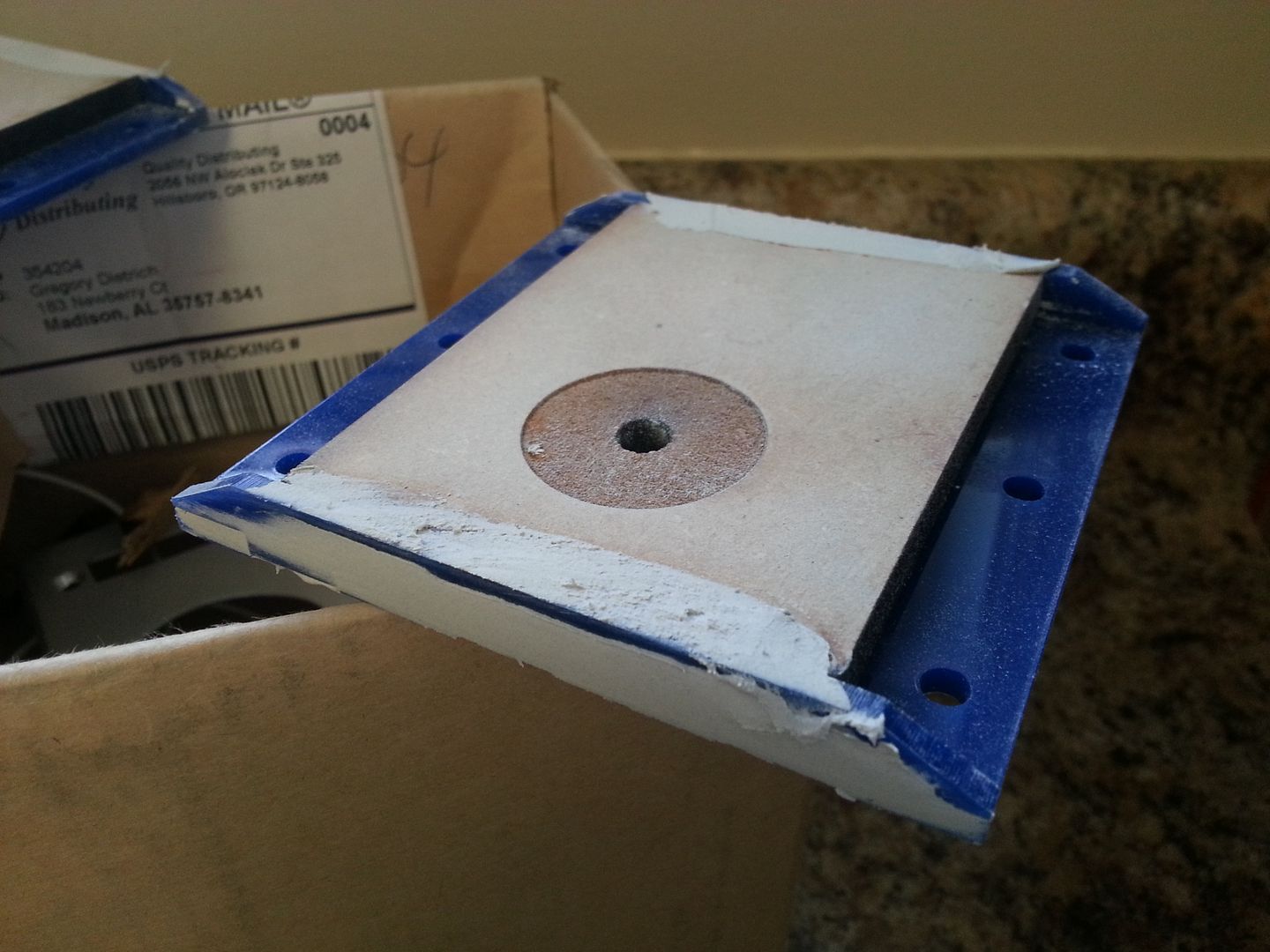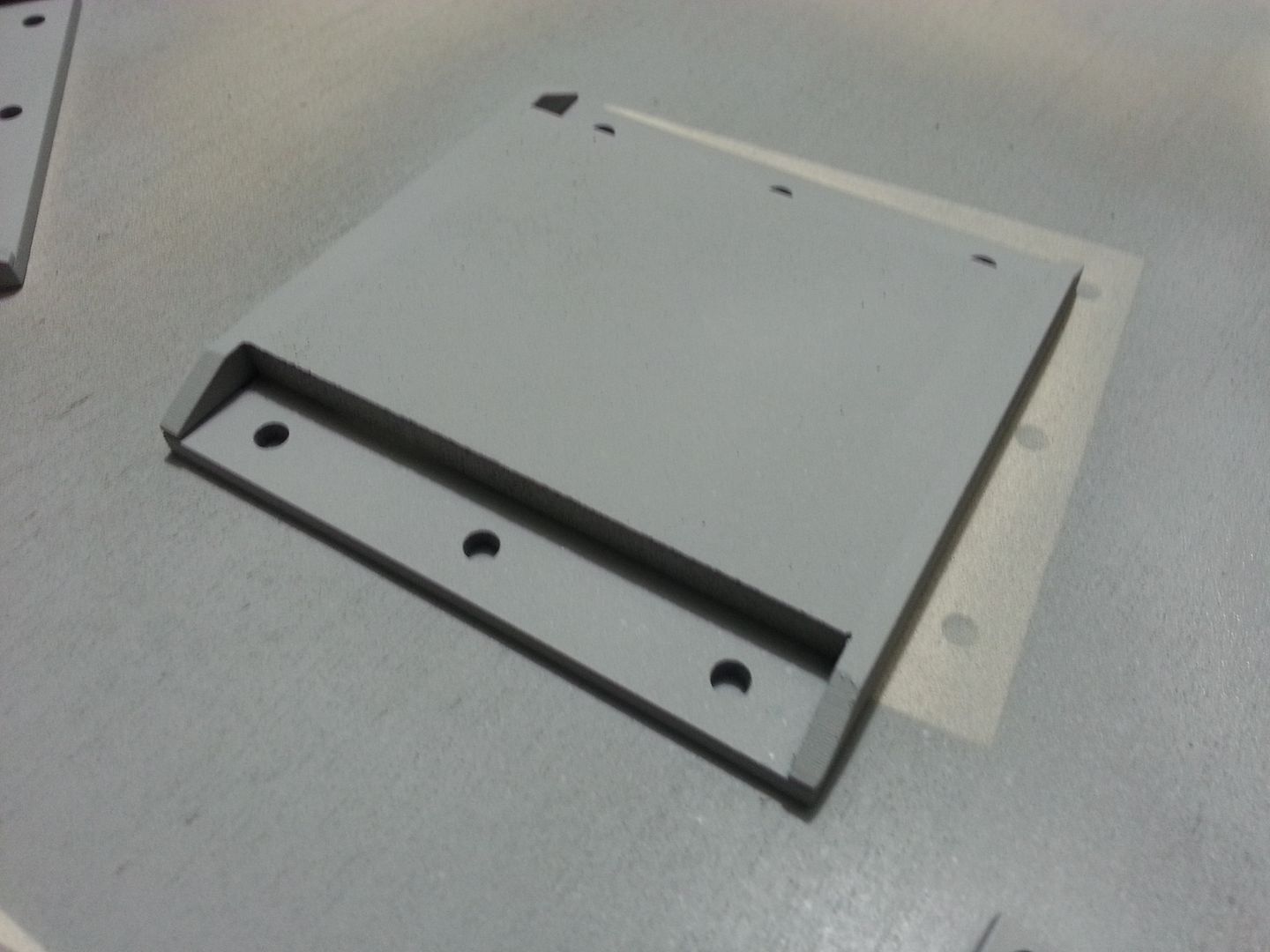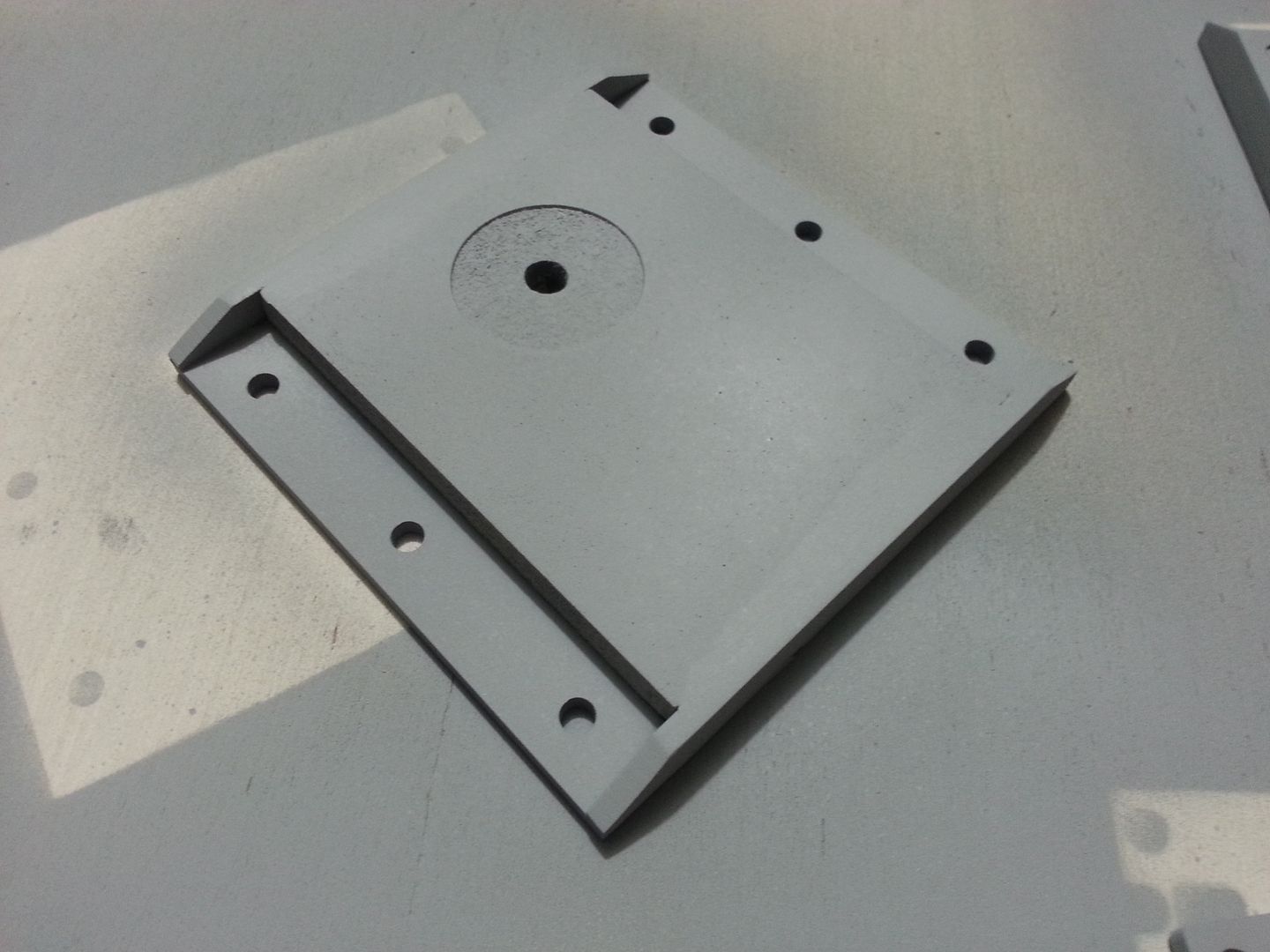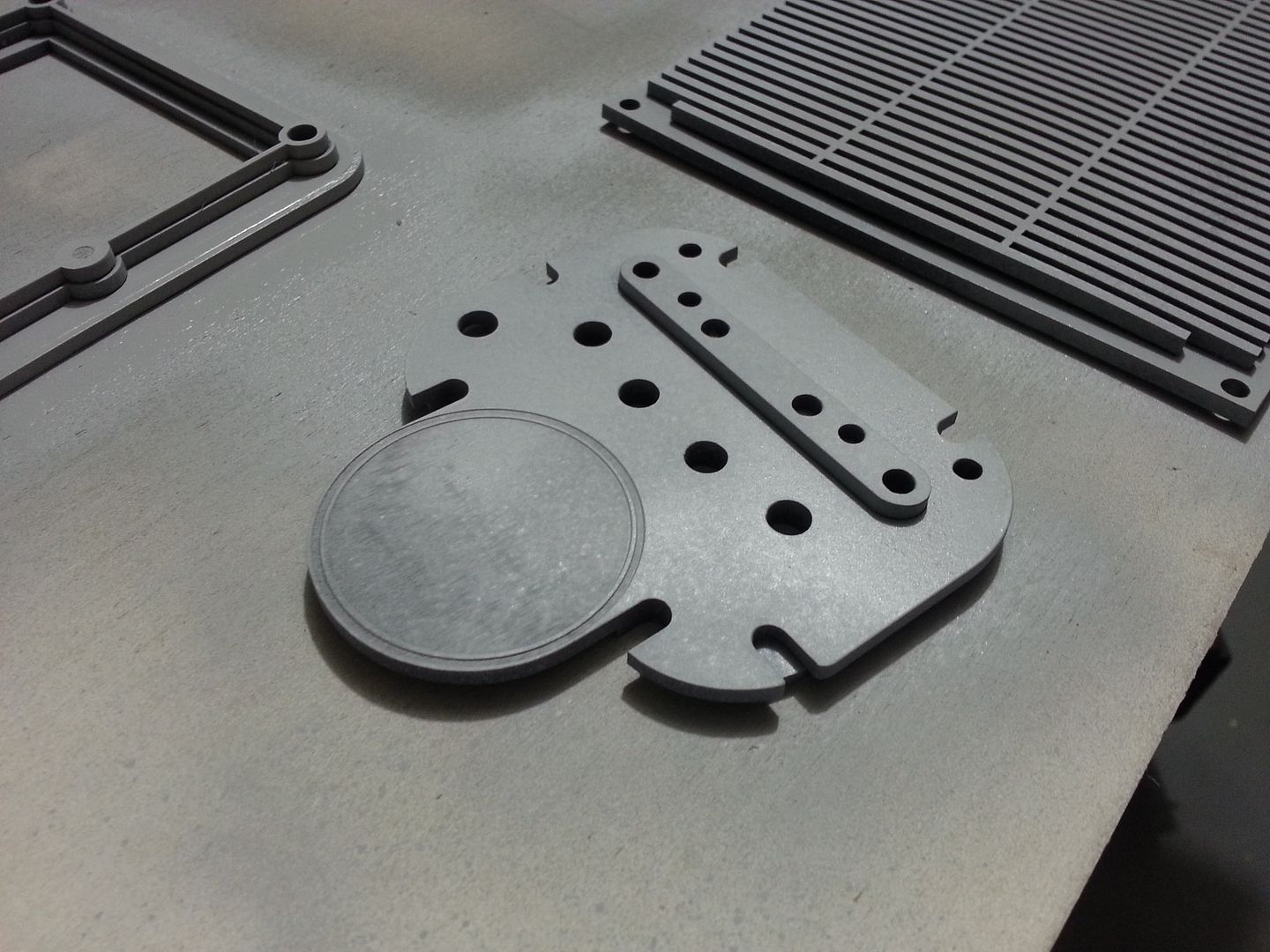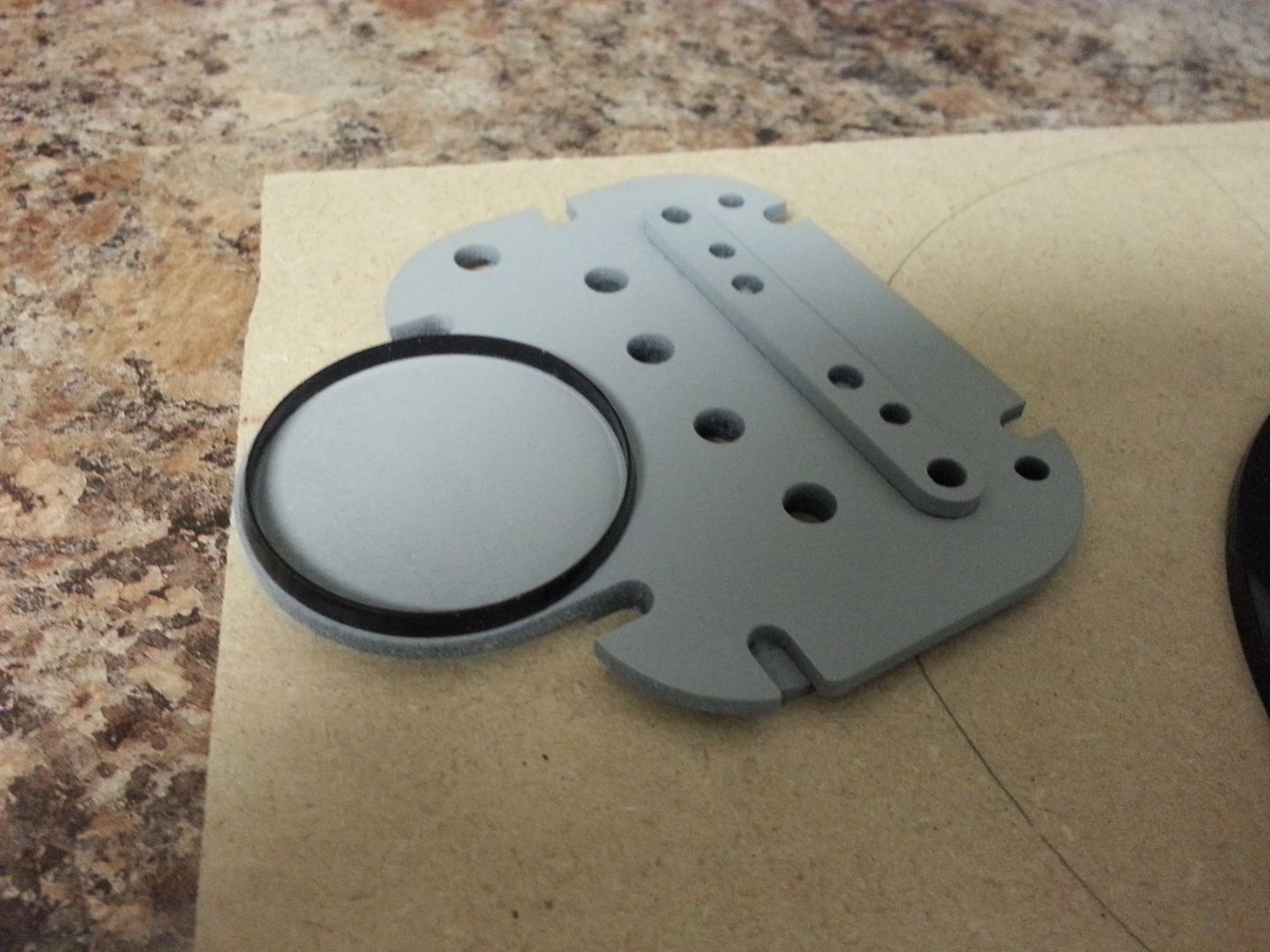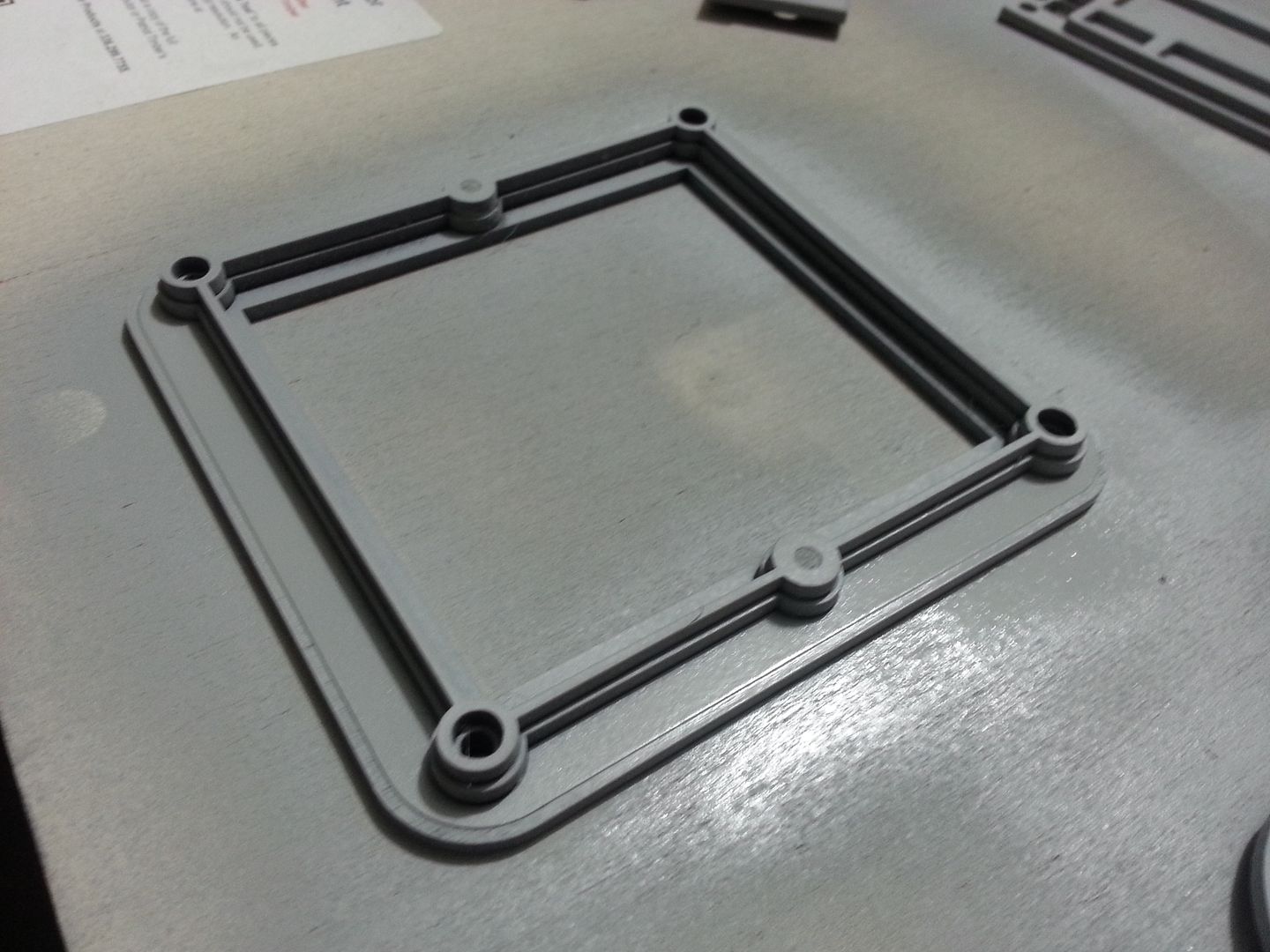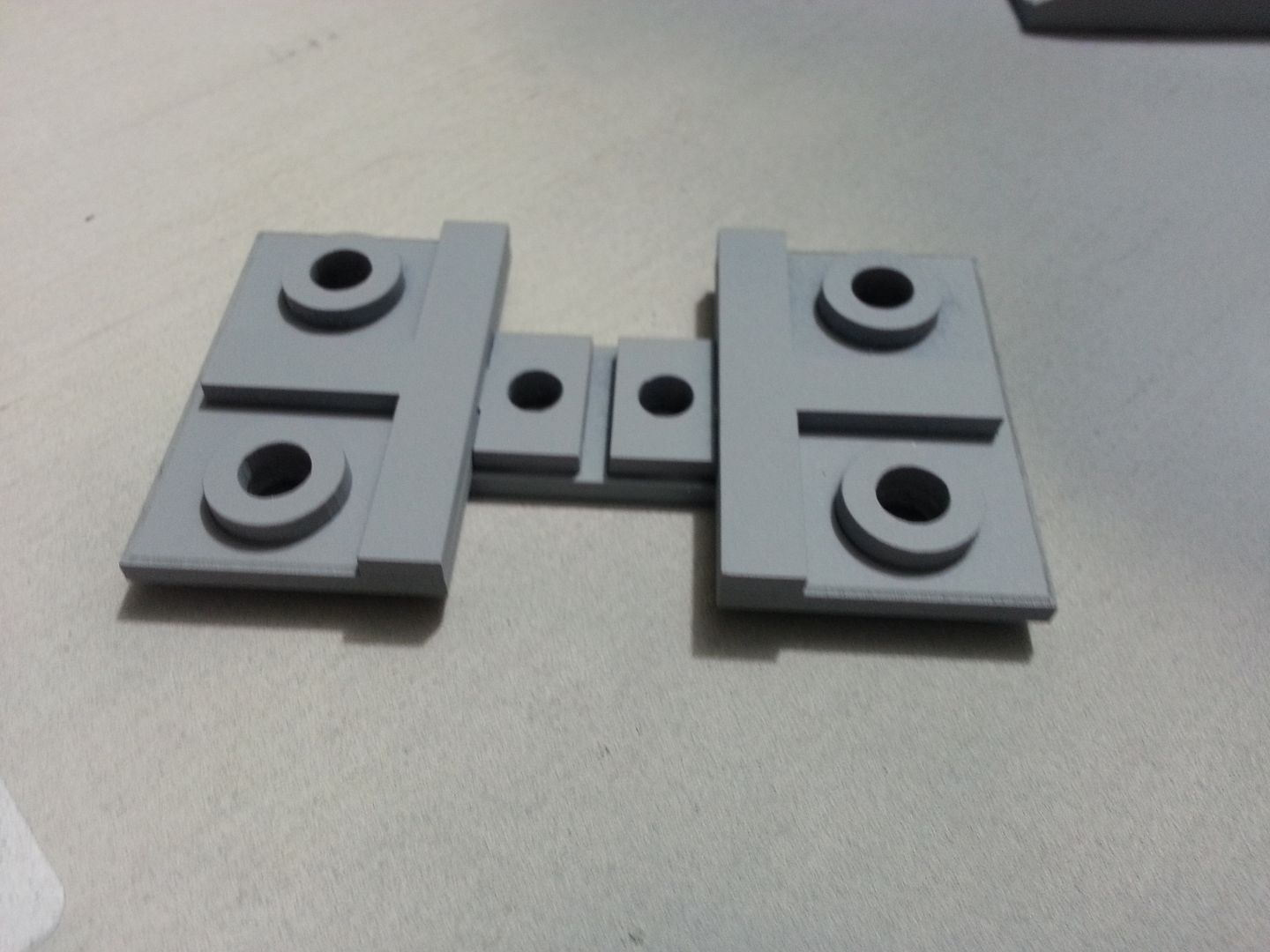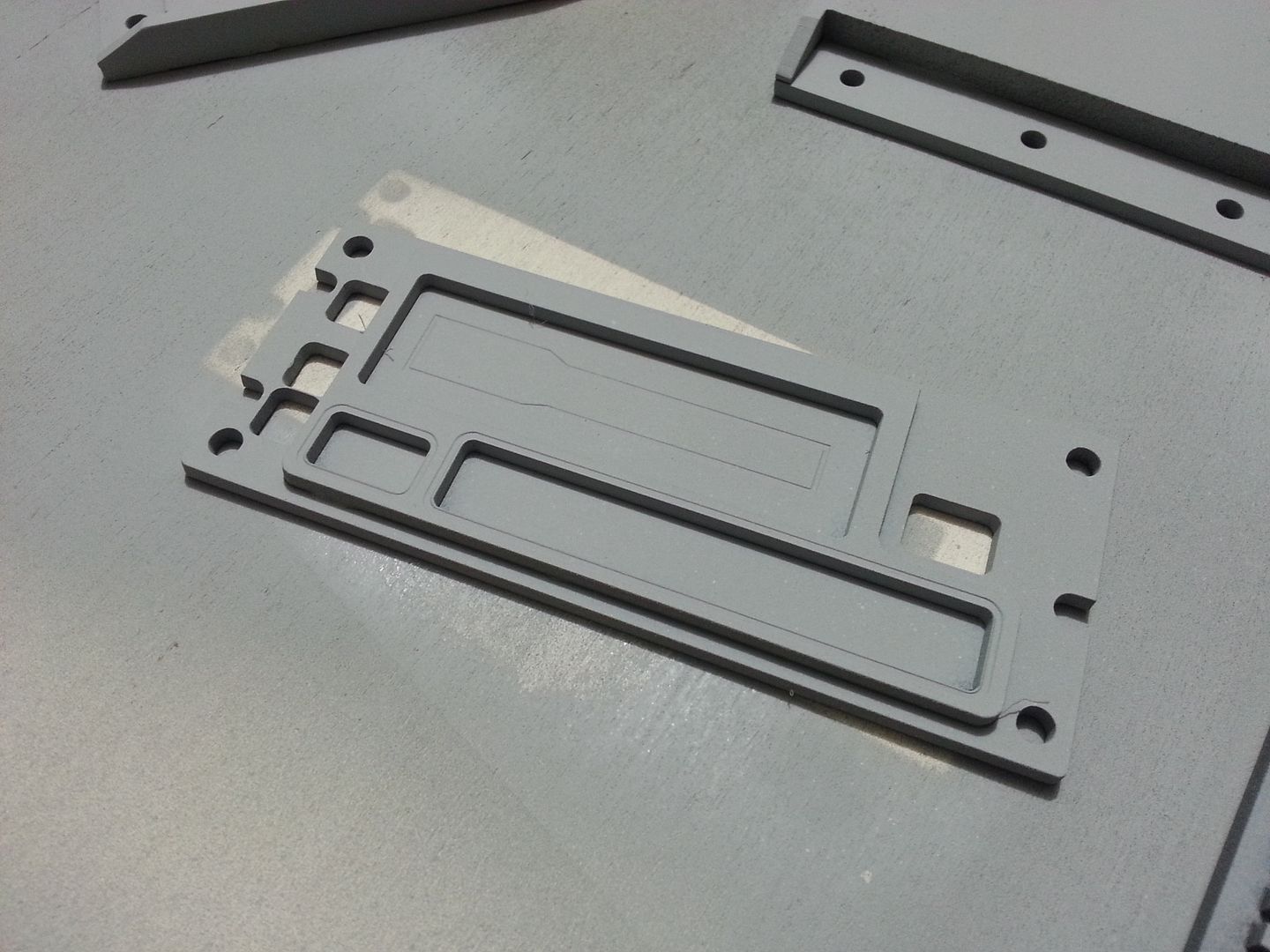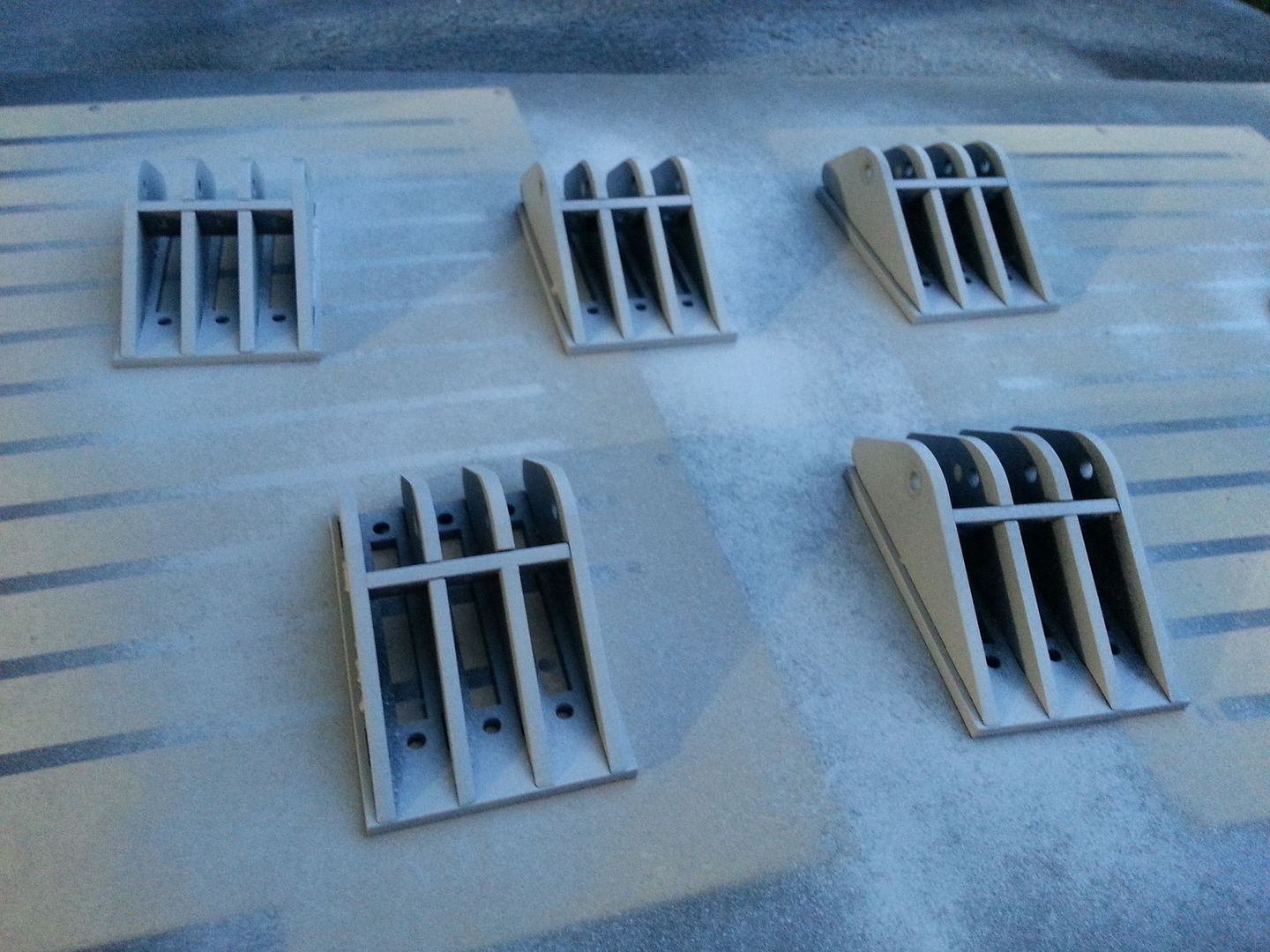 This guy required some sanding and trimming in between primer/paint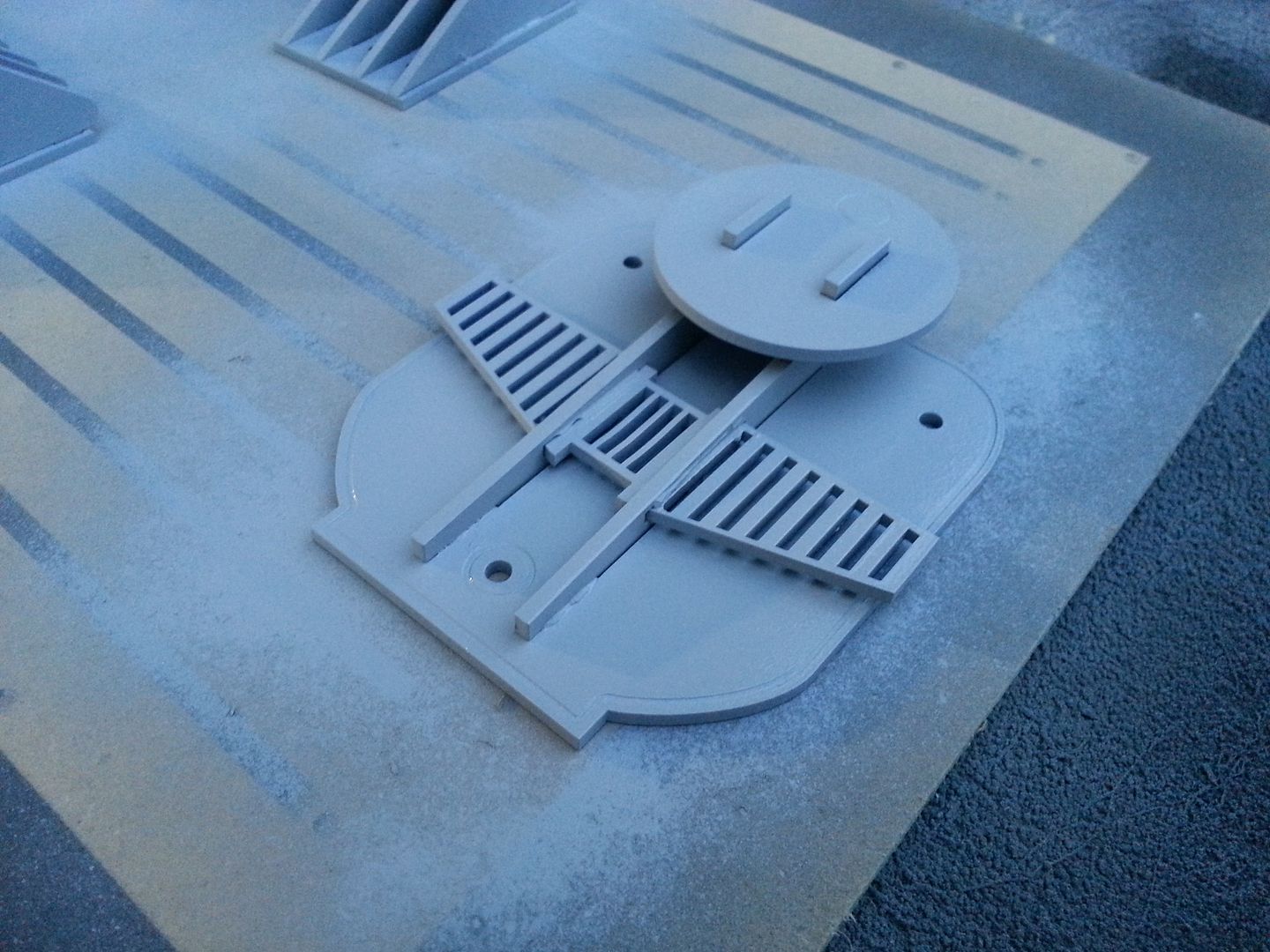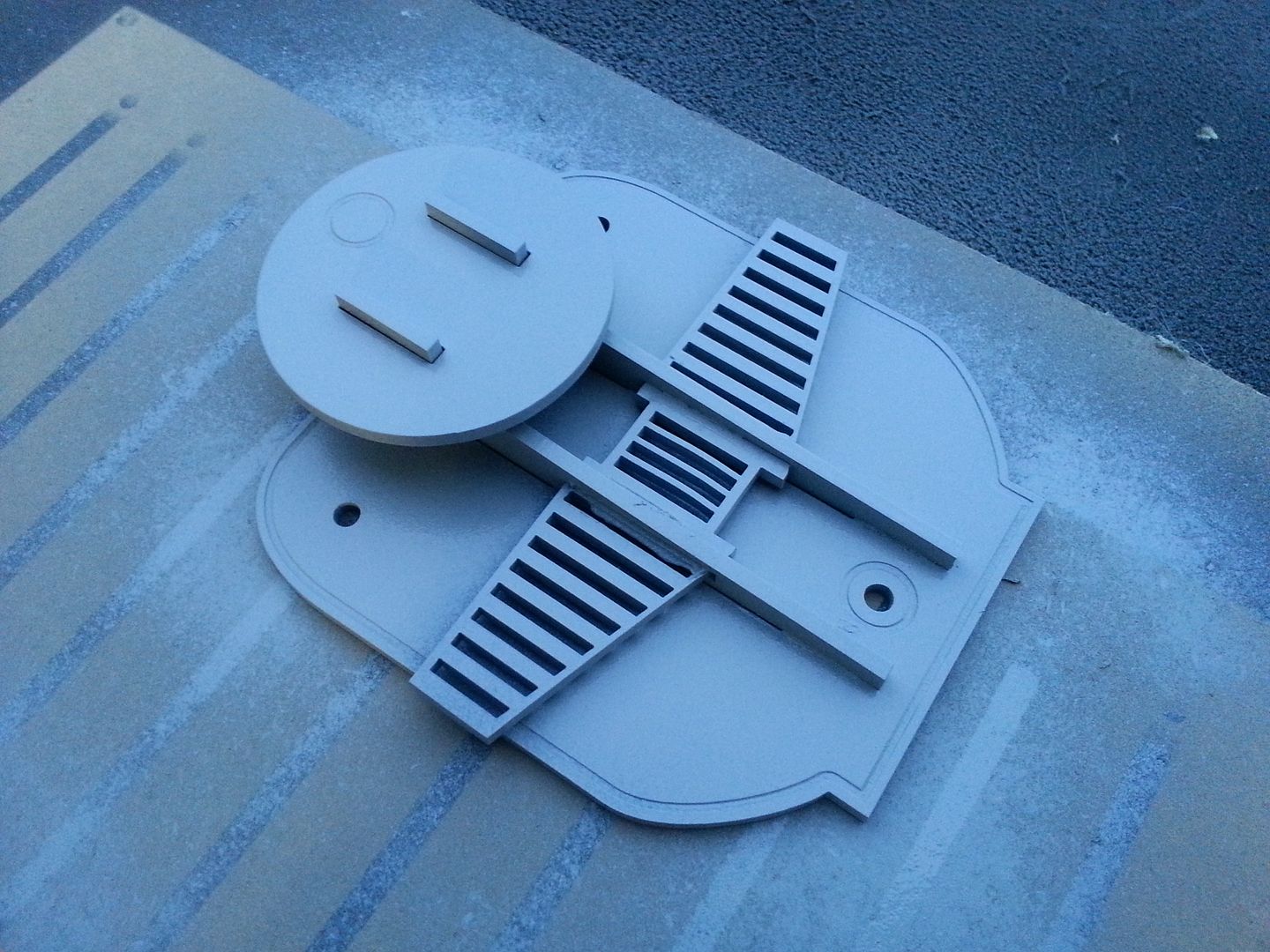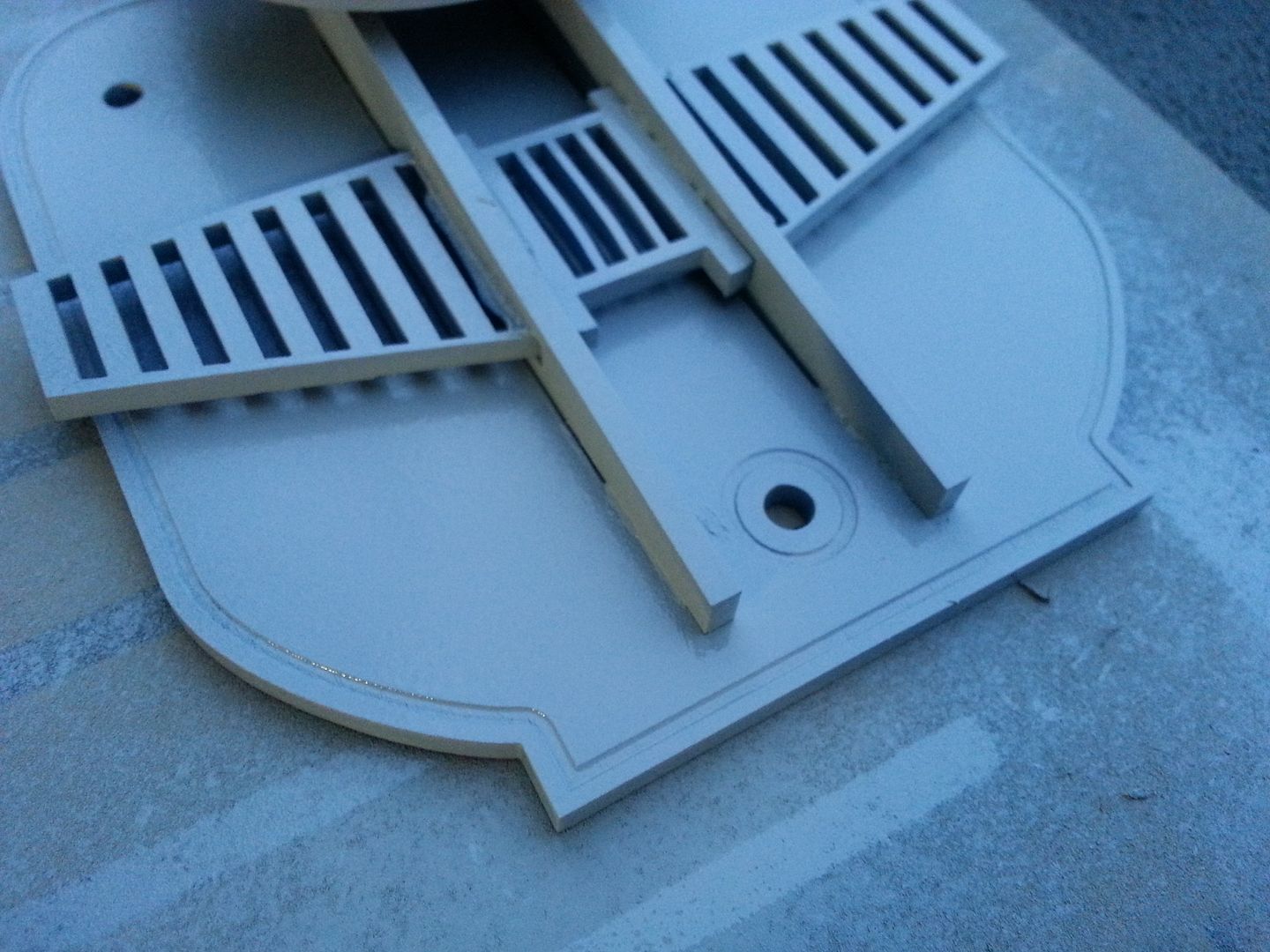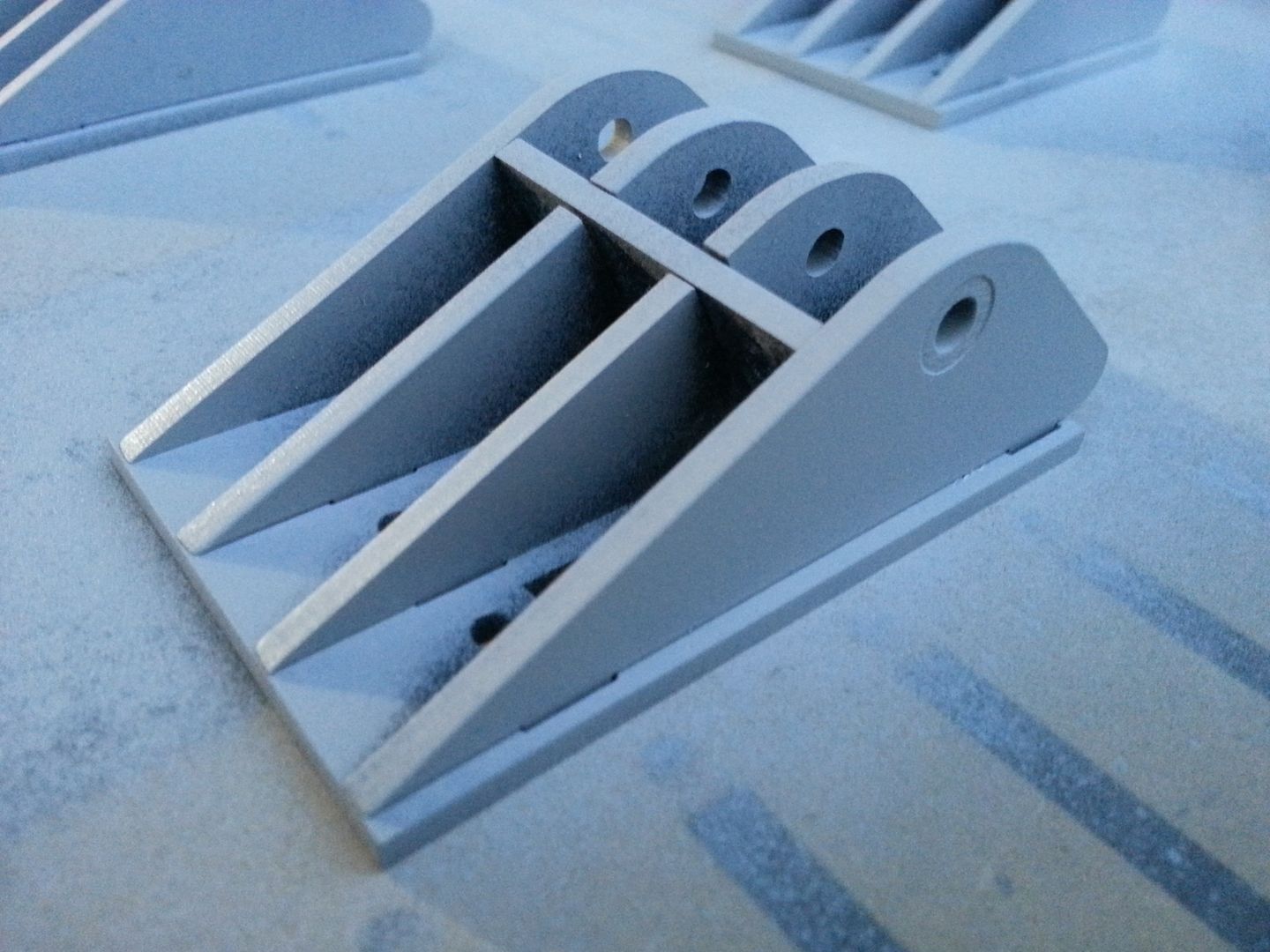 Armrest greeblie base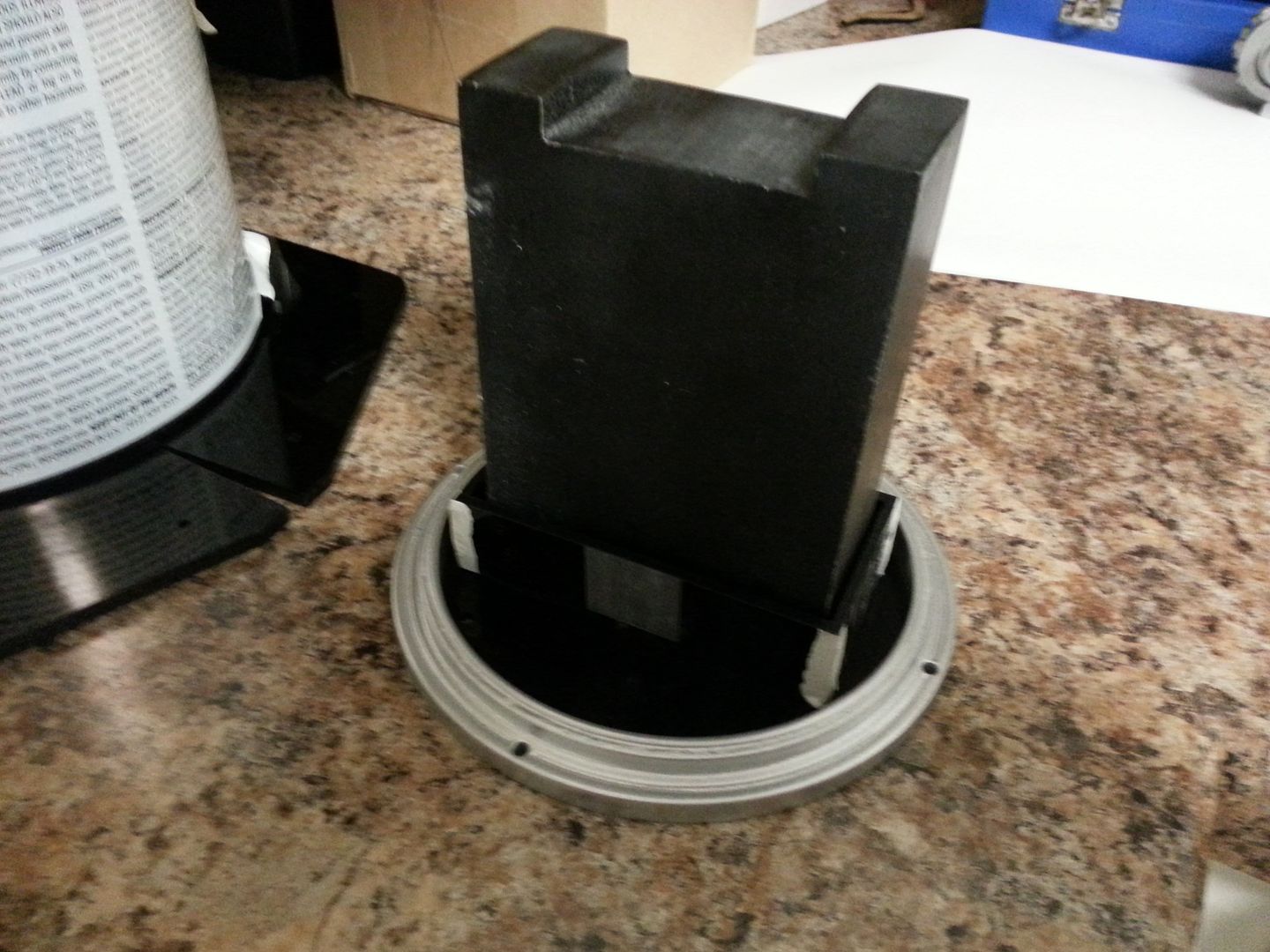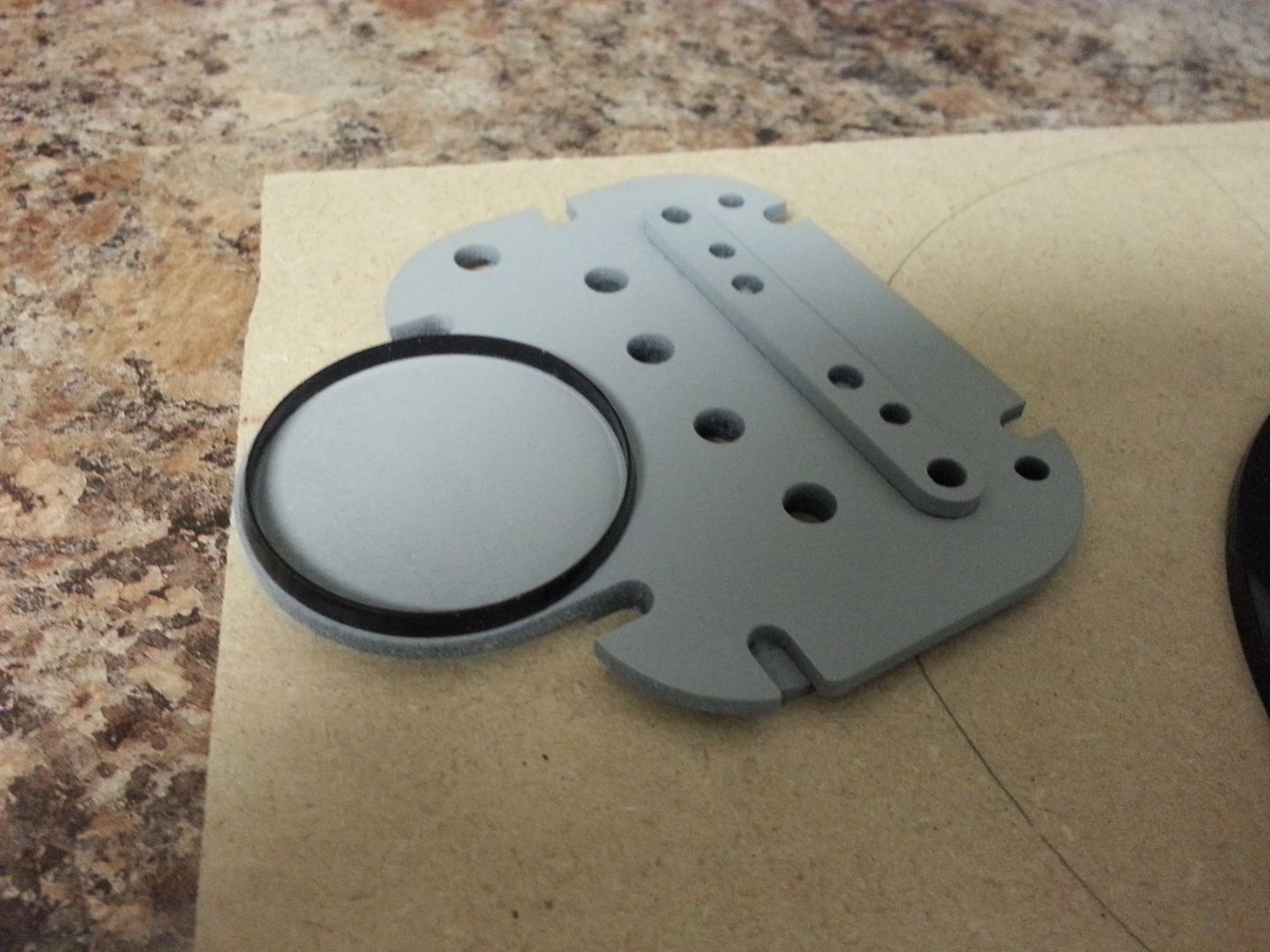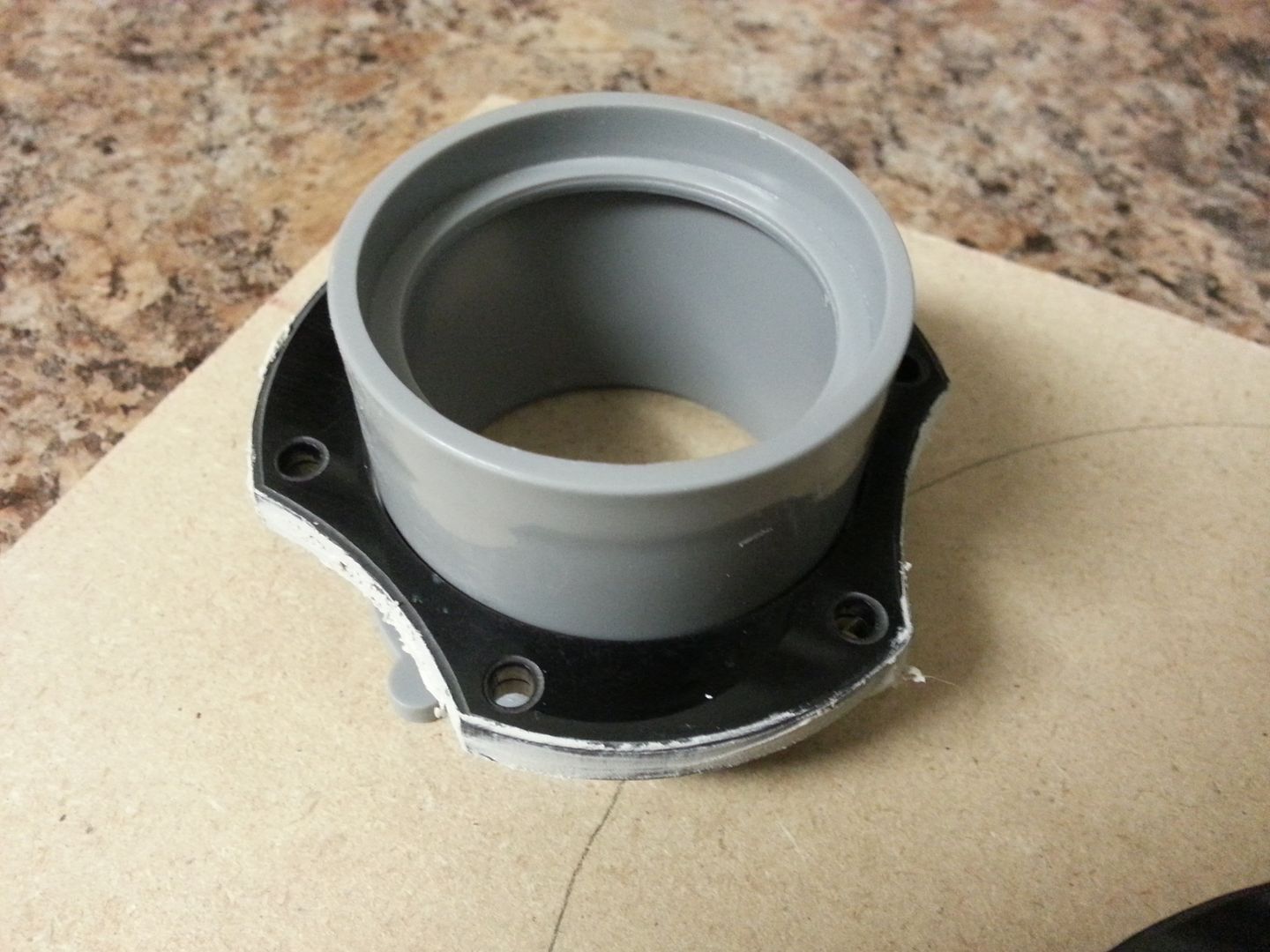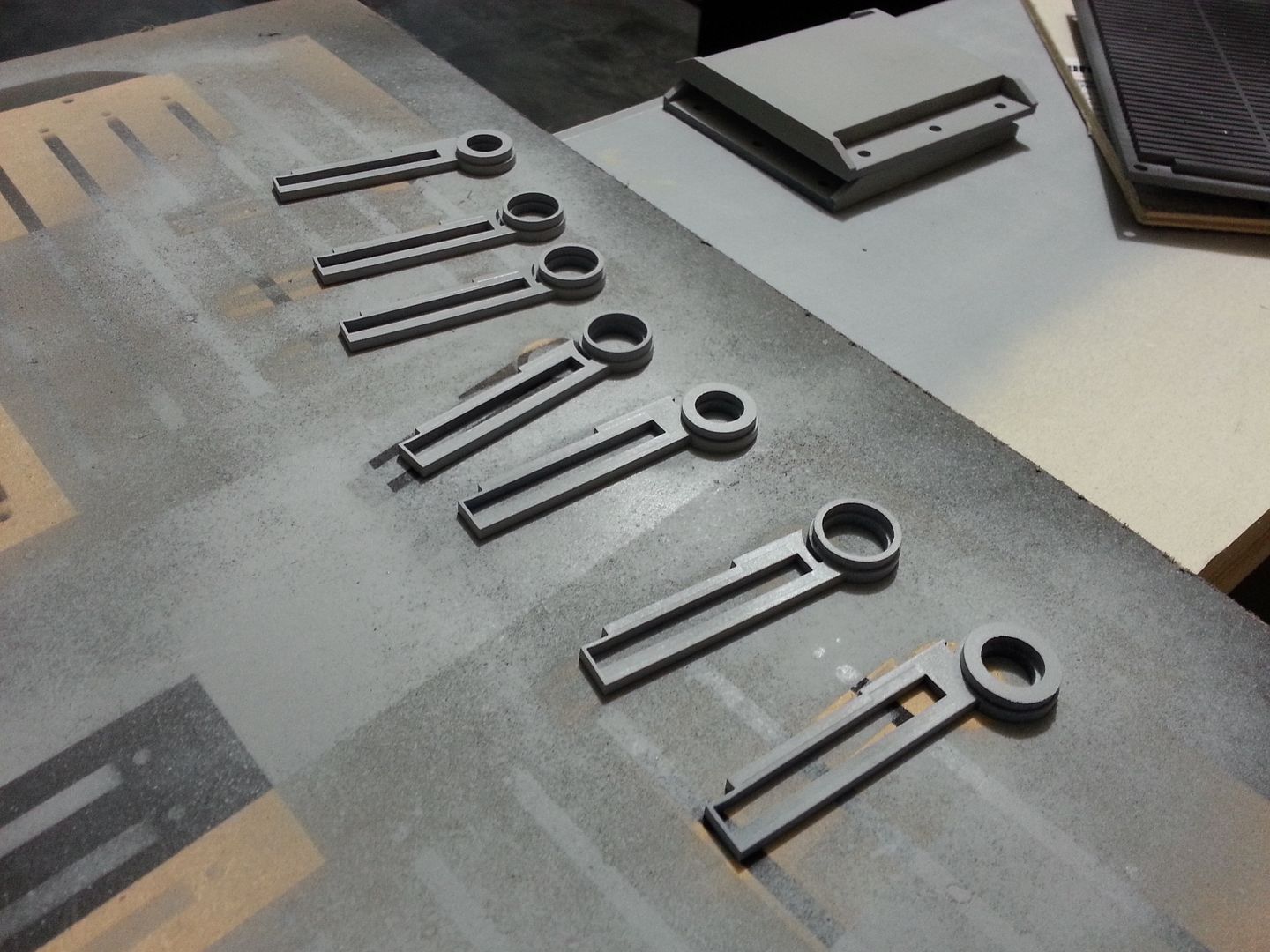 Sanded and trimmed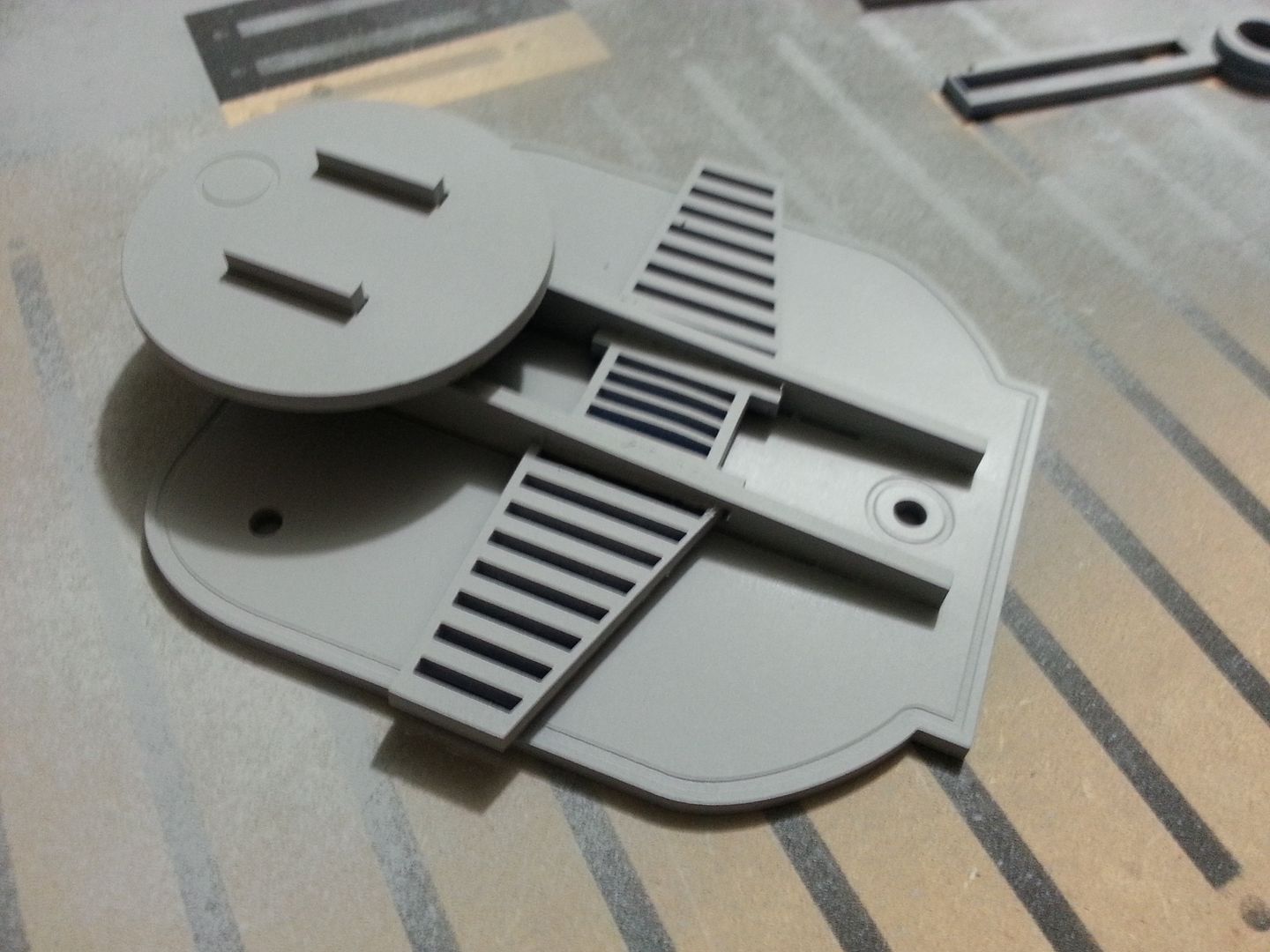 Getting some black paint added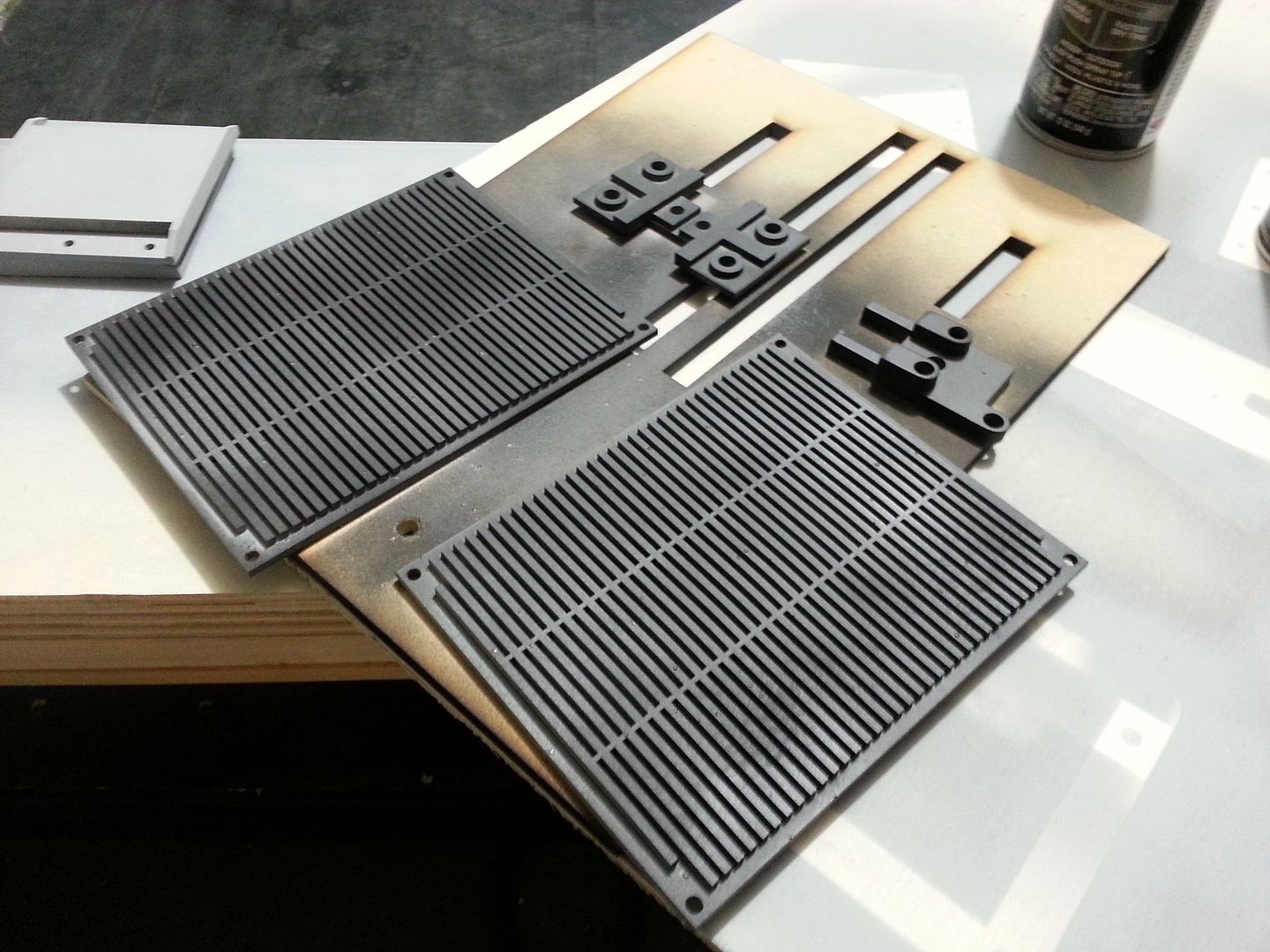 So how does it all fit together?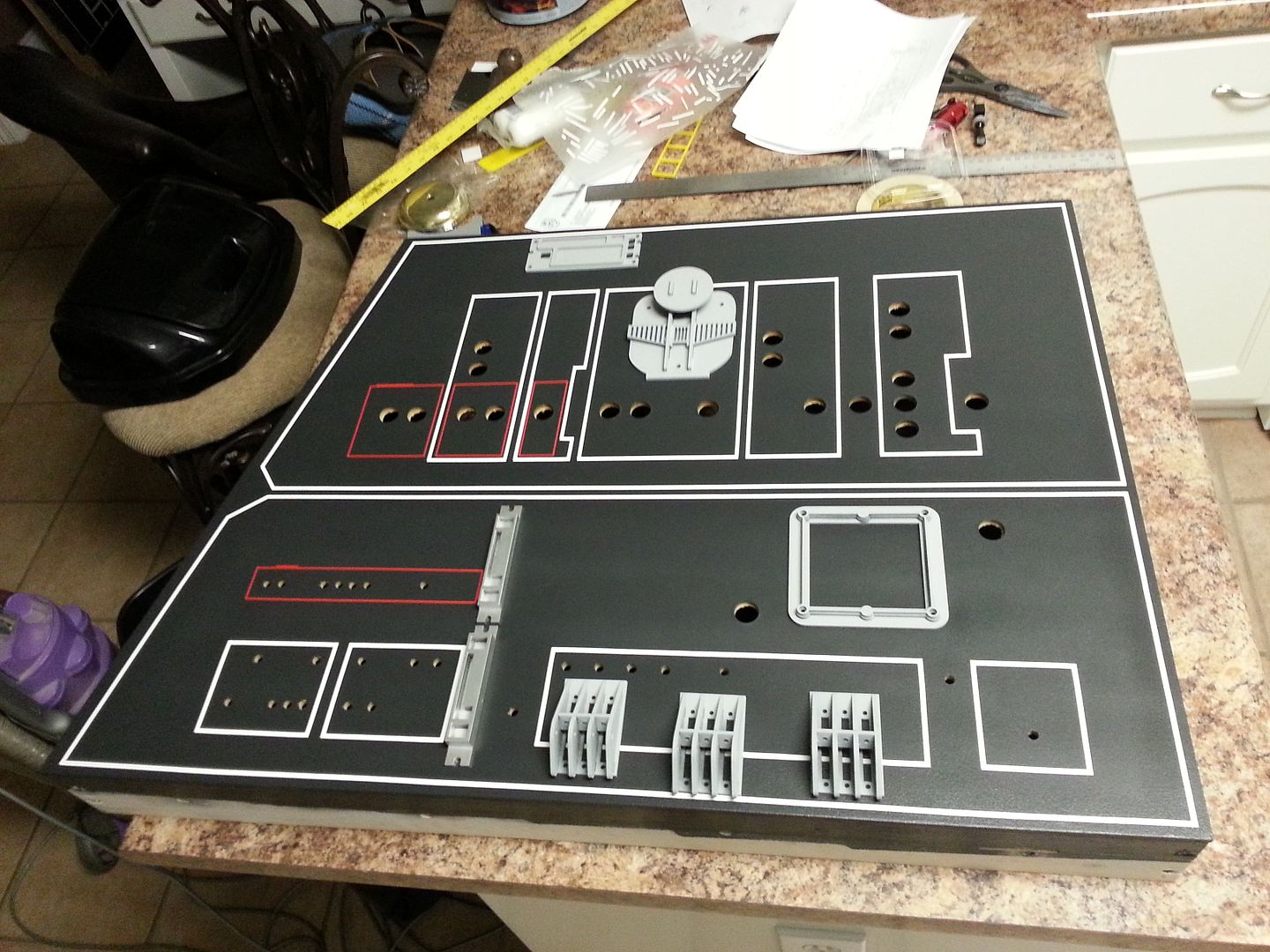 Stay Tuned!  LOTS to FOLLOW!