Hi Gang,
Early Morning Update!
Got home yesterday and just didn't have enough sunlight to start cutting the angles on the new nose pieces.  So I sanded the edges down and did a basic dry fit – and it's perfect!
Look at that angle… nice

The gap you're seeing between the top of the rib and just below the shelf is for the horizontal tie-in piece

Moving on… I hope I remember how all this goes together – prepping for paint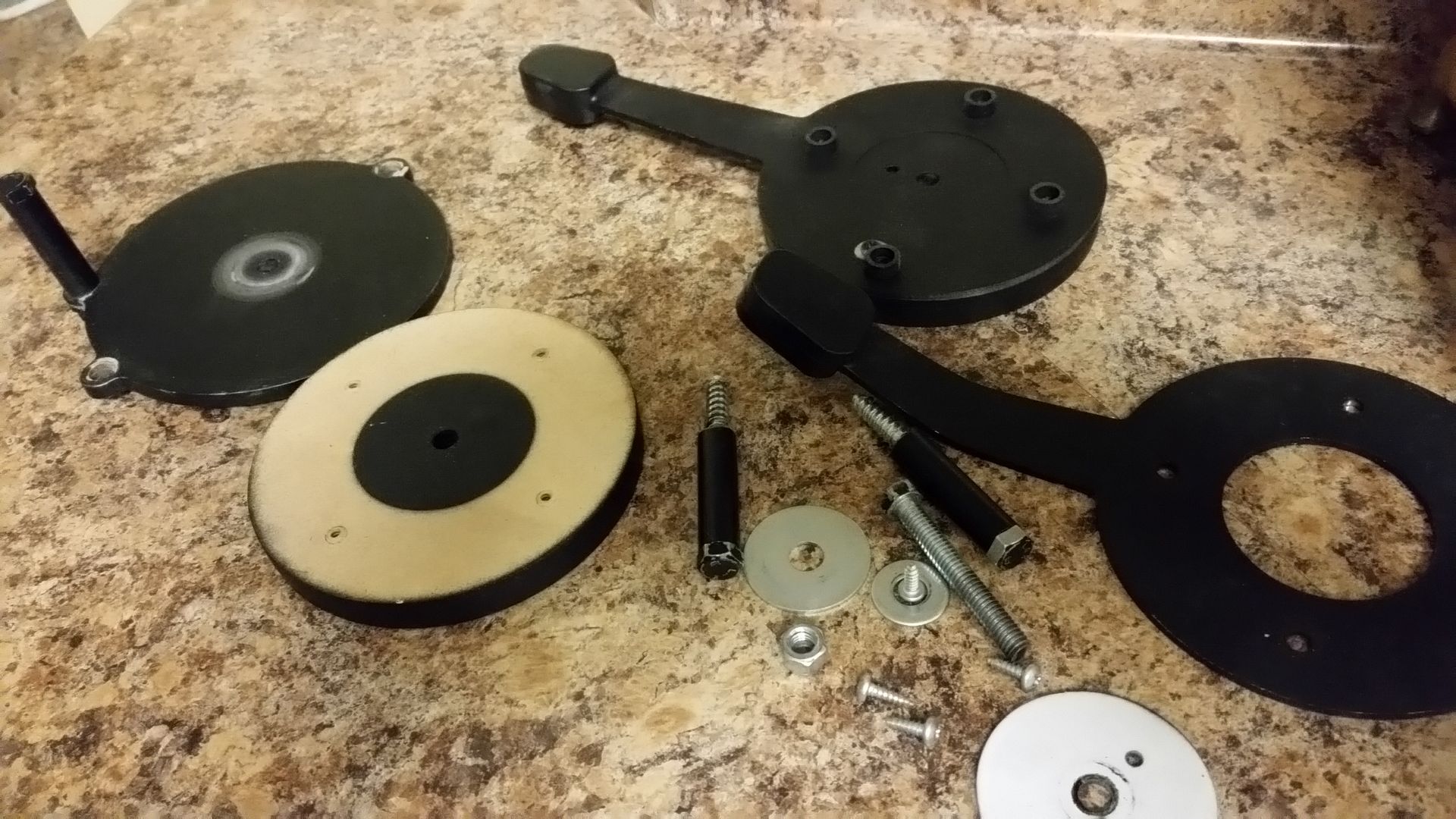 Dry fit

The canopy box lever mech

The MDF piece attached to the lever itself rests around the other MDF piece. Note the small stopper just between the two brass screws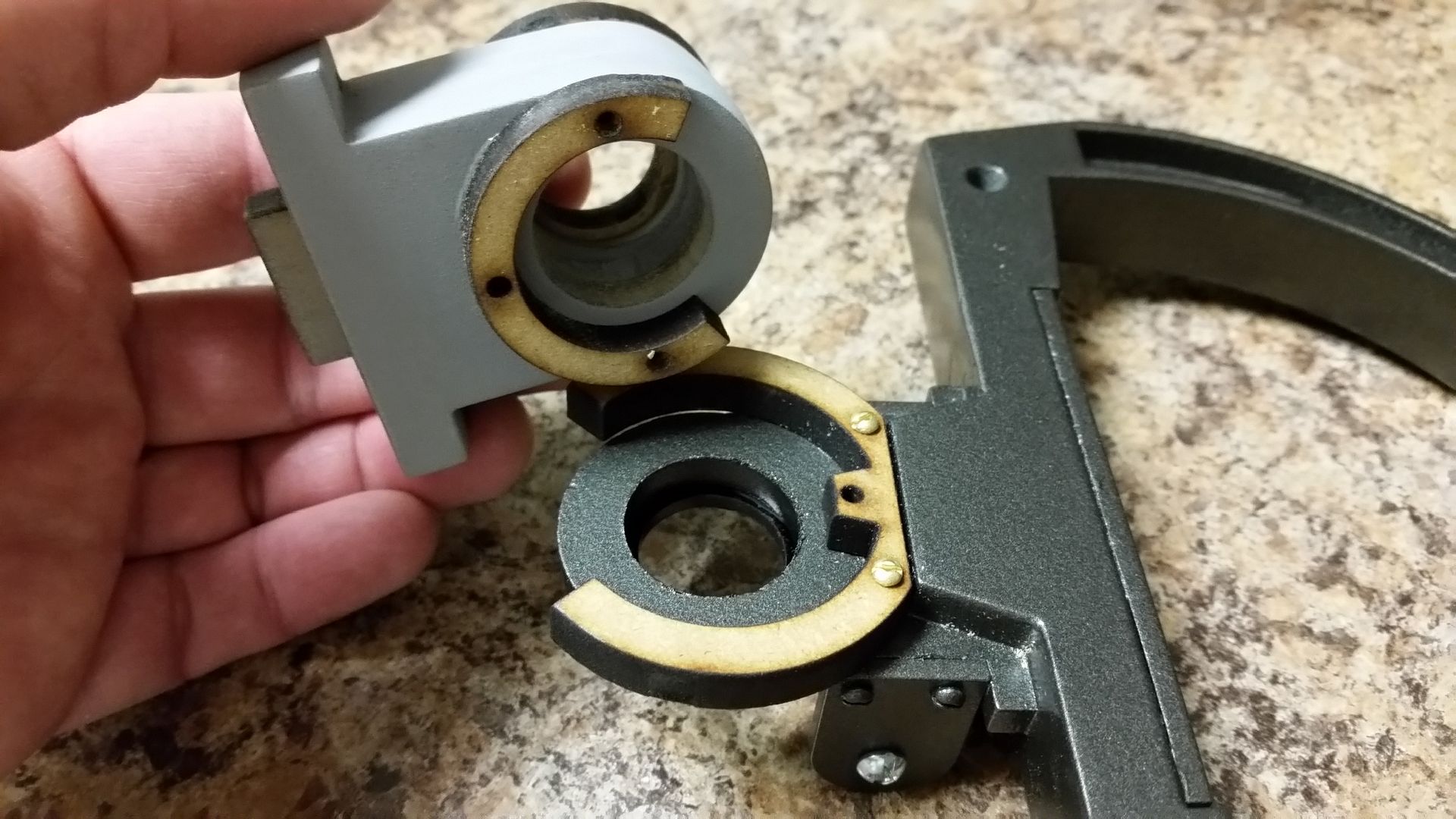 Once nestled into place the lever can rotate around the dowel – the small stopper allows a certain amount of travel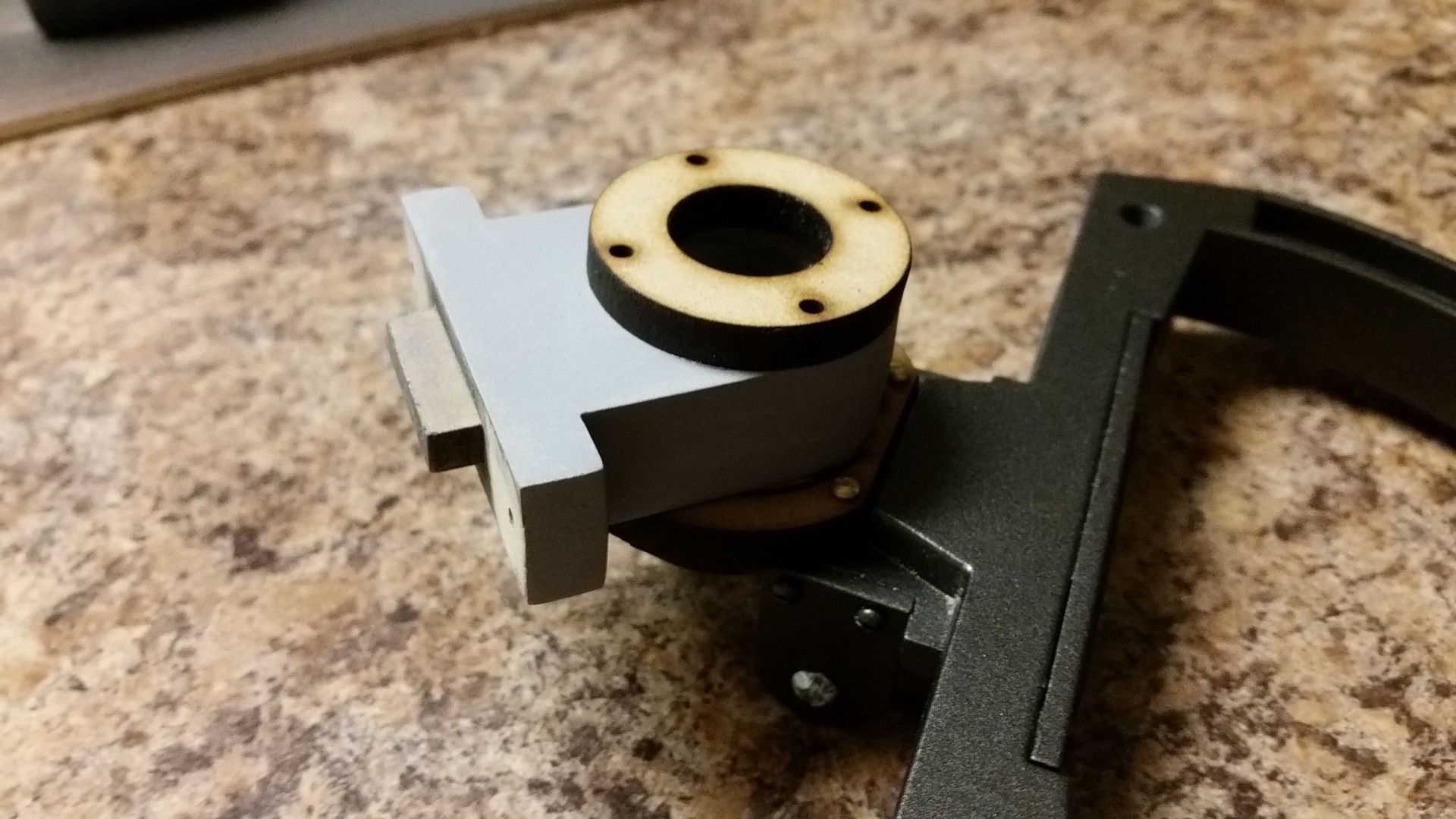 Now if I can just figure out how to put it all together…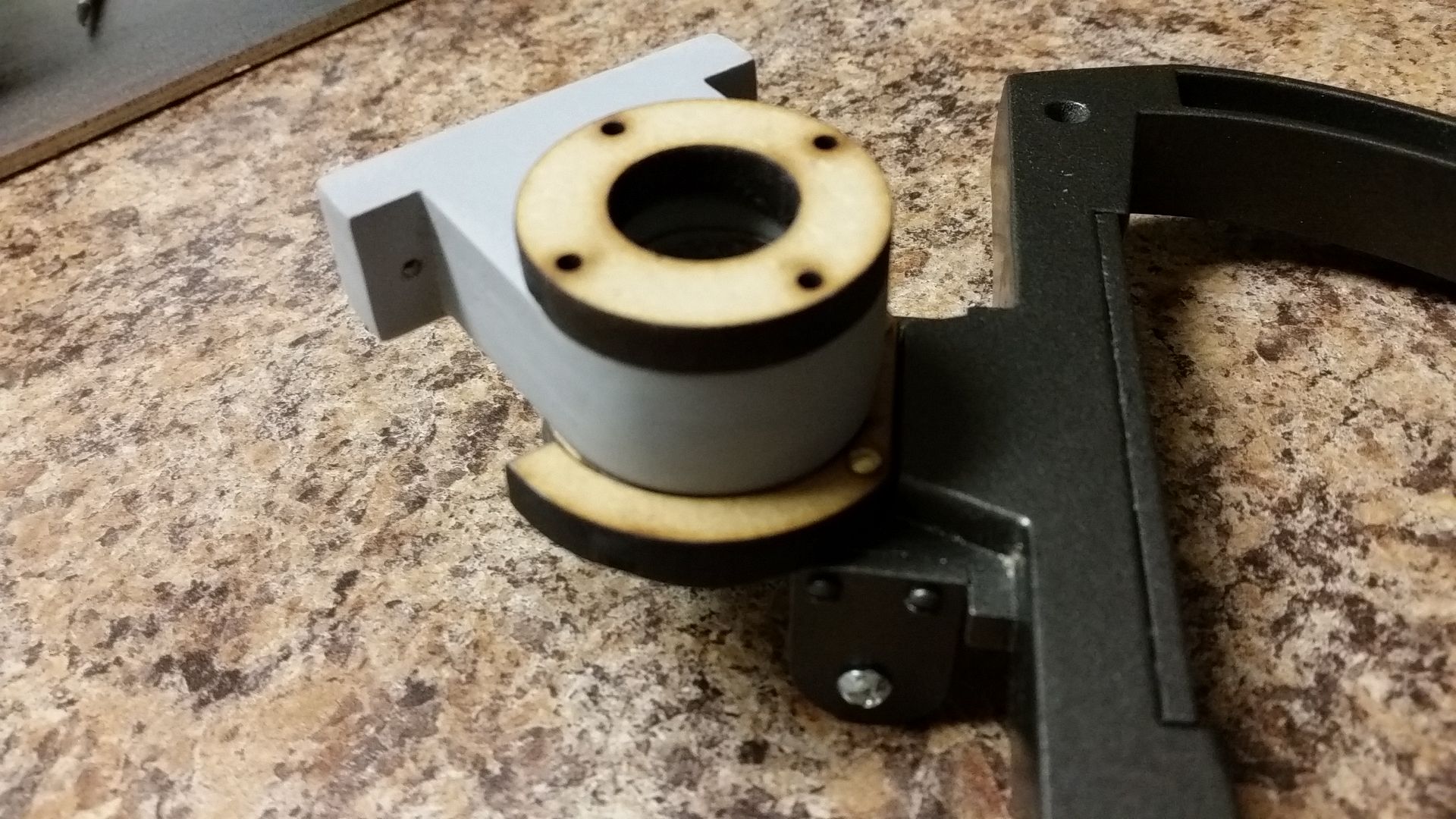 I then weathered this new greeblie – start with a wash

Then get into all the little nooks and crannies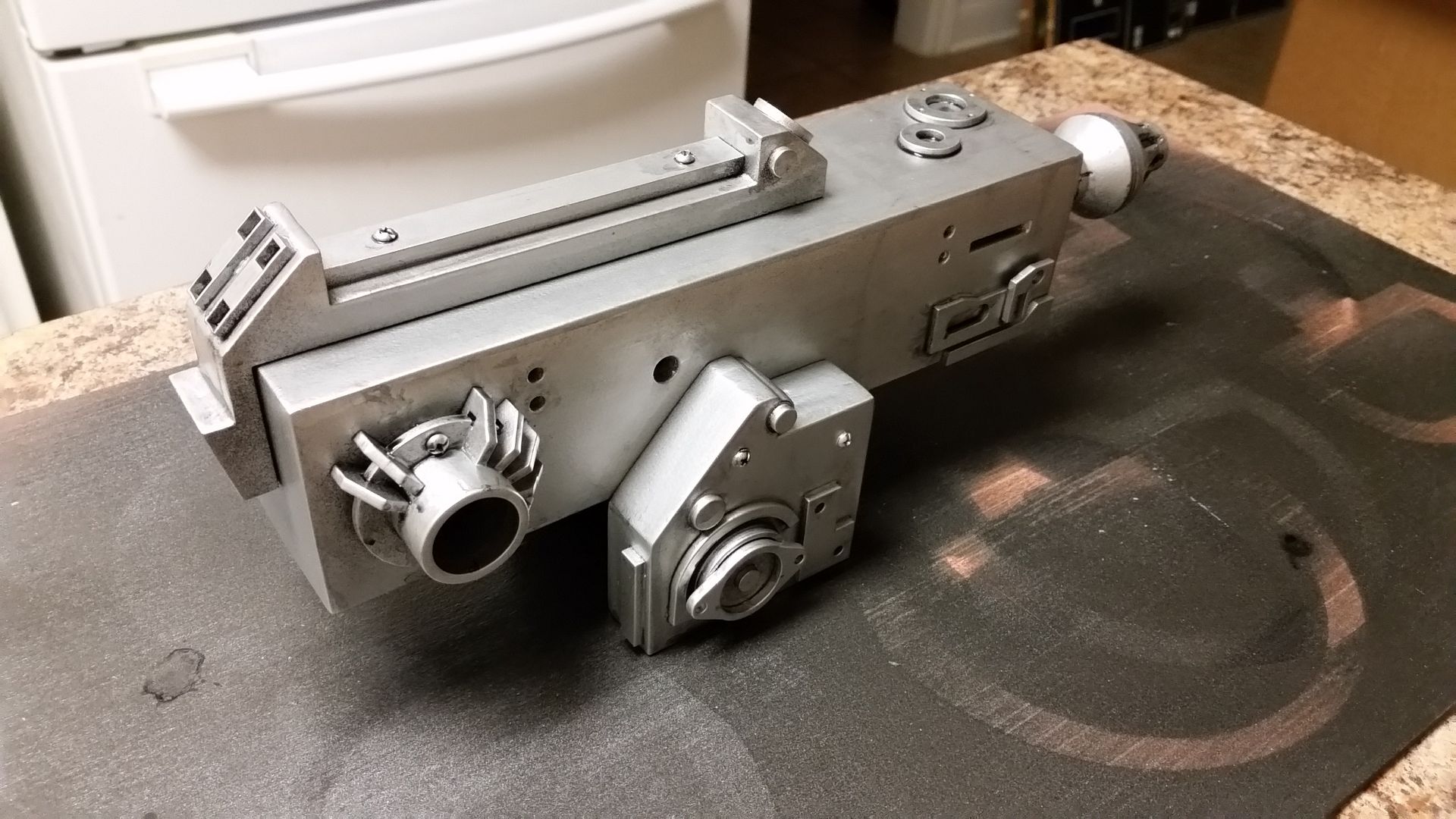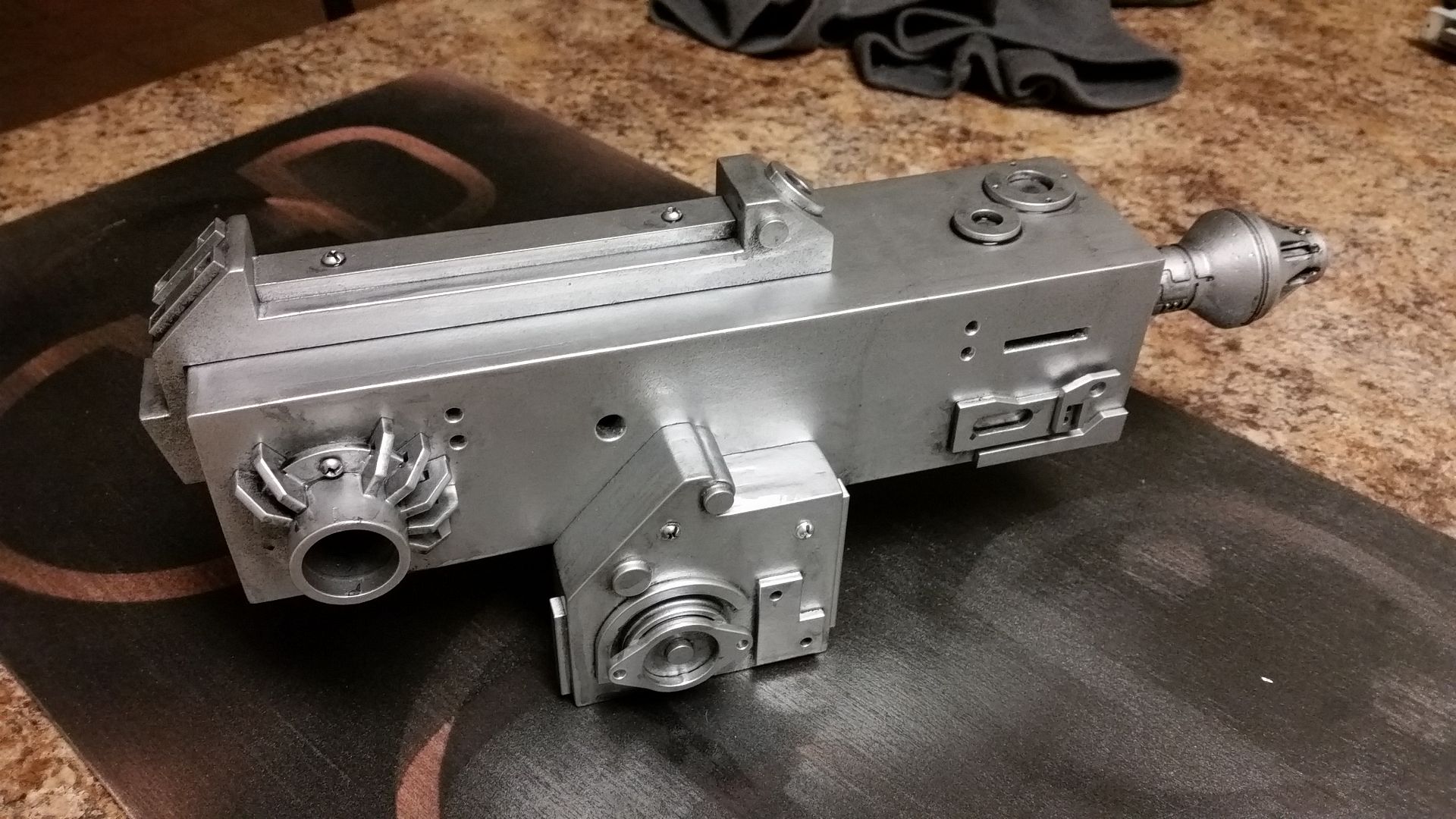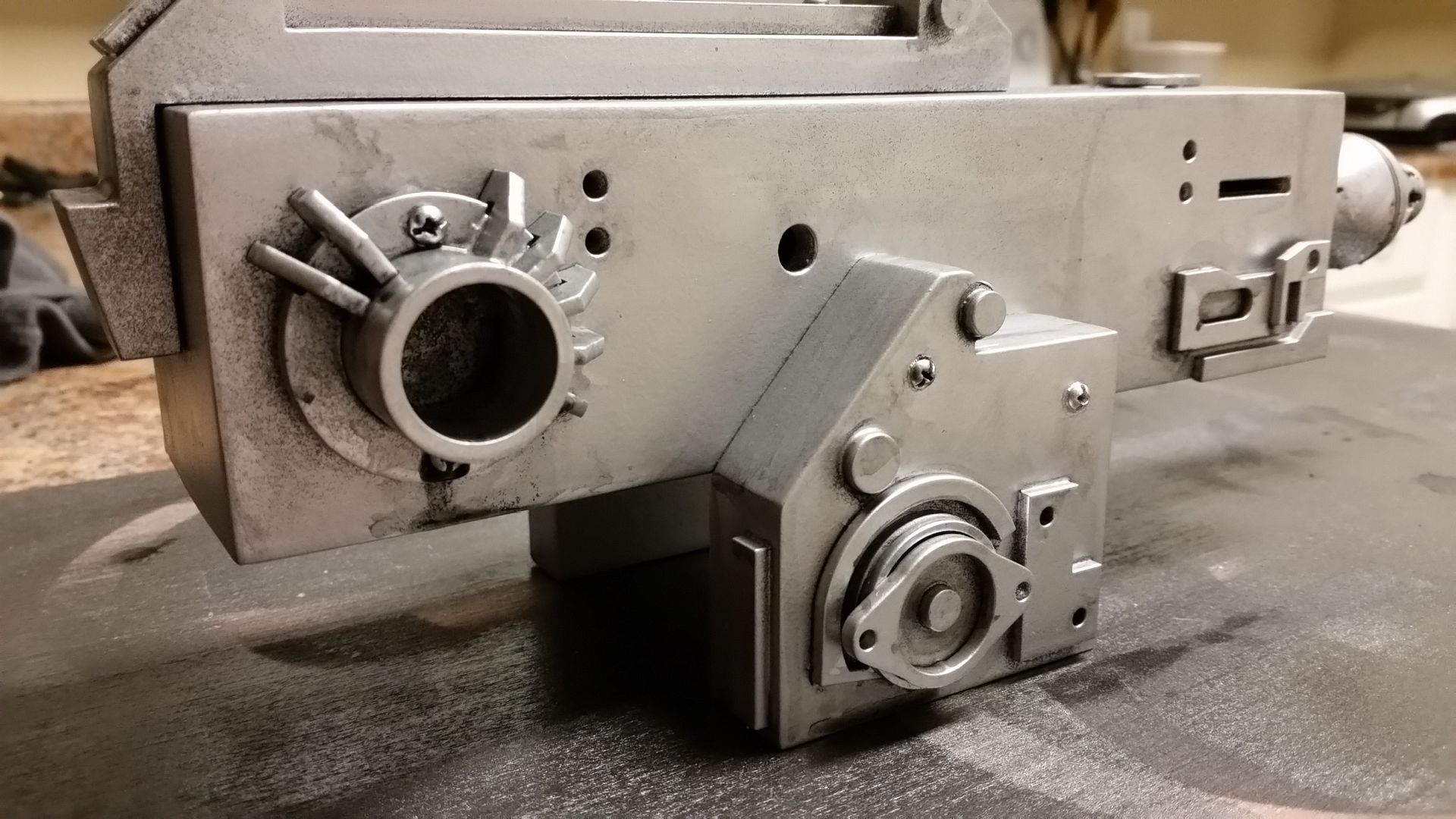 This is where the greeblie mounts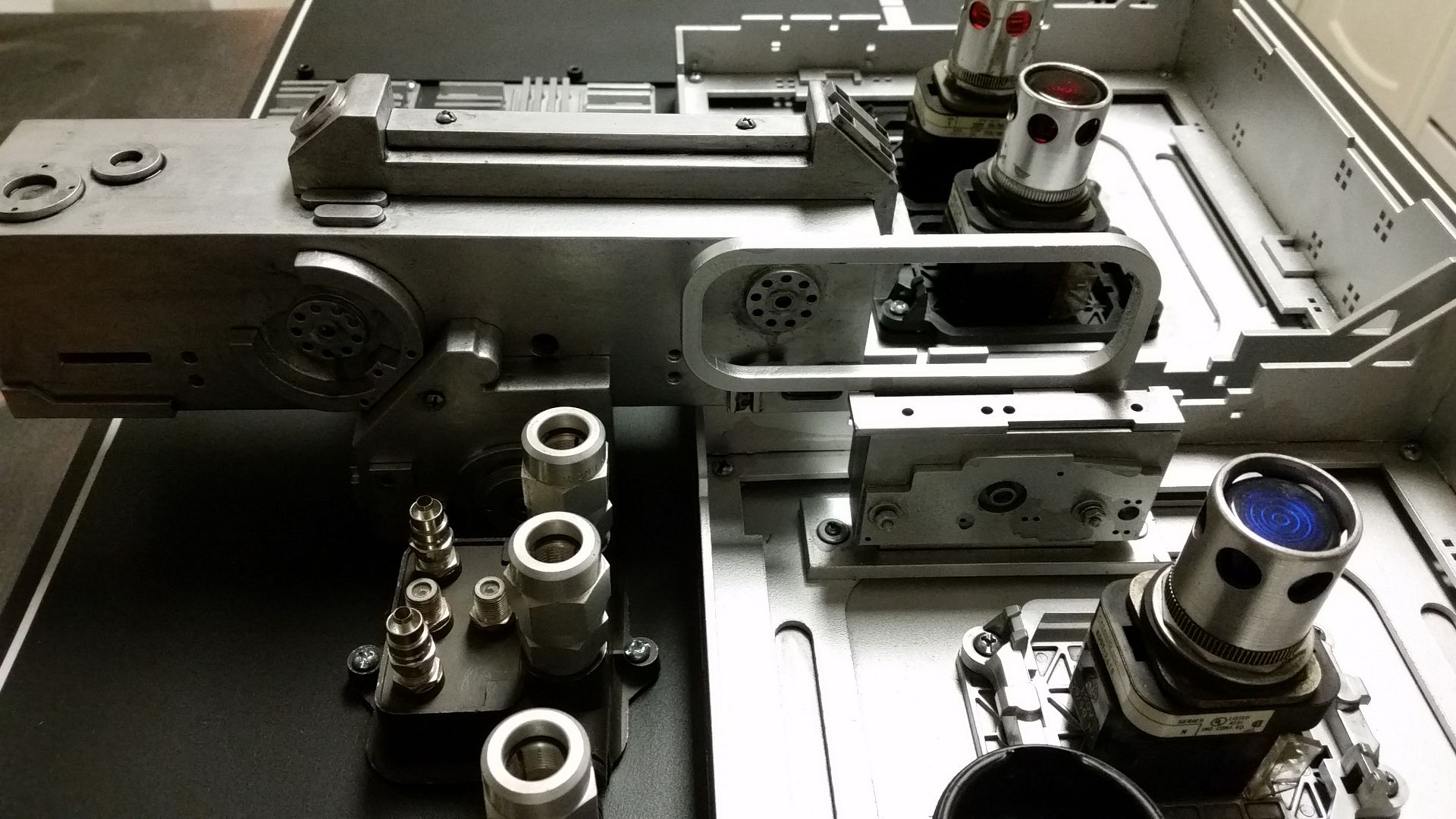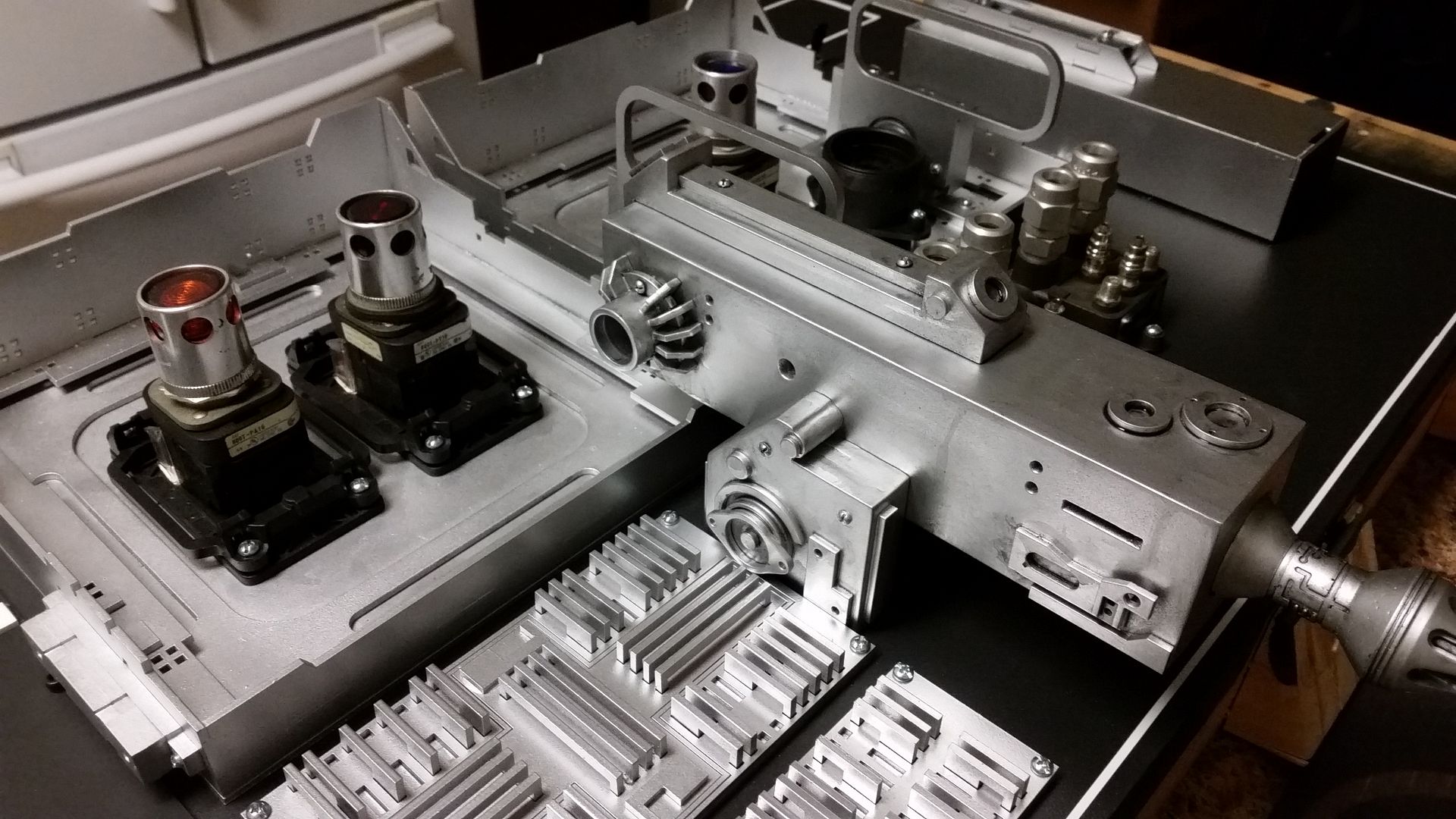 Image flipped for basic look and feel

Now what to do with this guy and this back area????

More to Follow!