Hi Gang,
Well…  It was a LONG weekend of continued renovation on a friends house and garage cleaning… but we do have some forward progress.
Both of the back wall panels have carefully been removed and the frames are waiting for a new suit
Marking out the lines for pin stripes and LEDs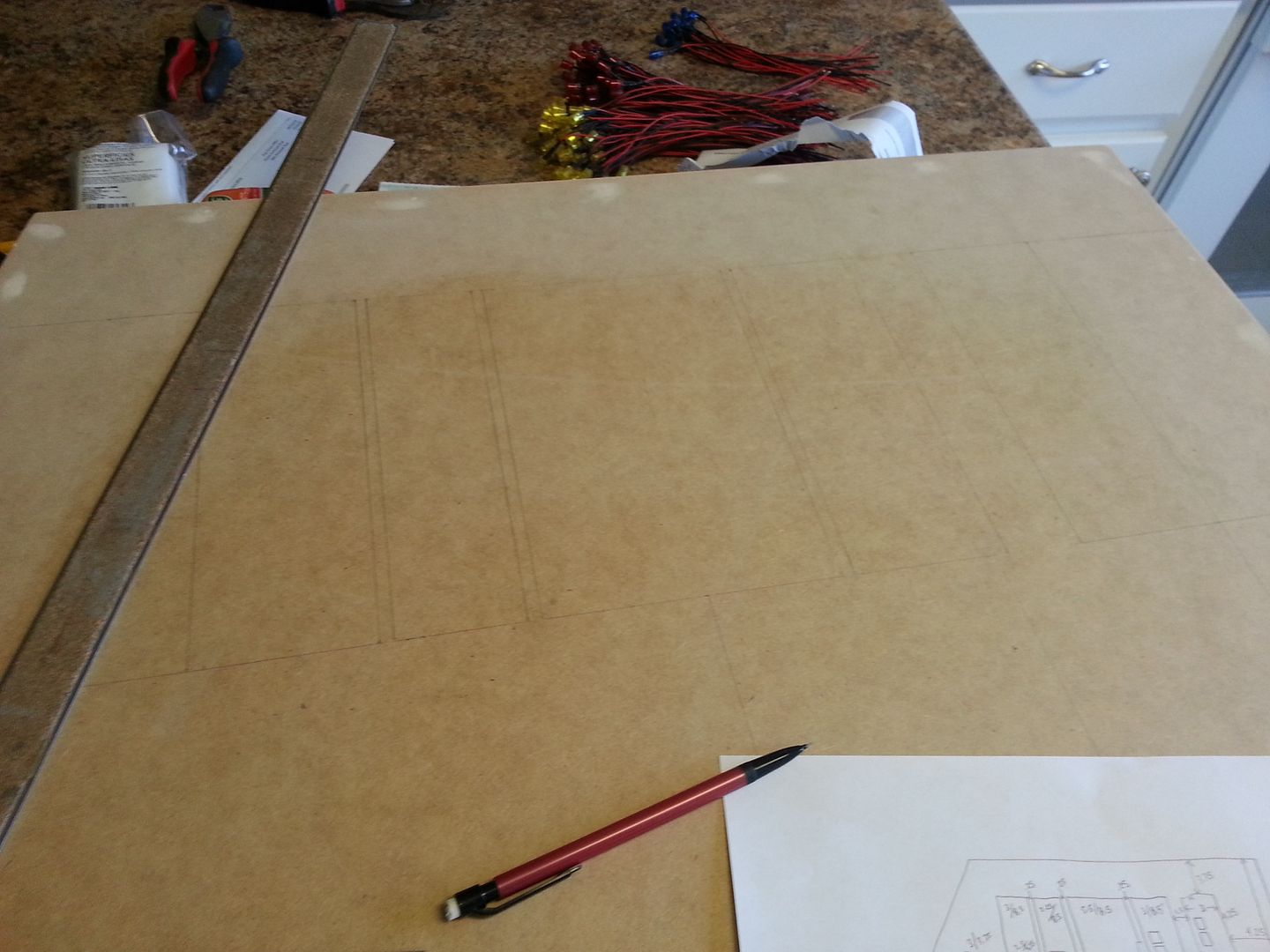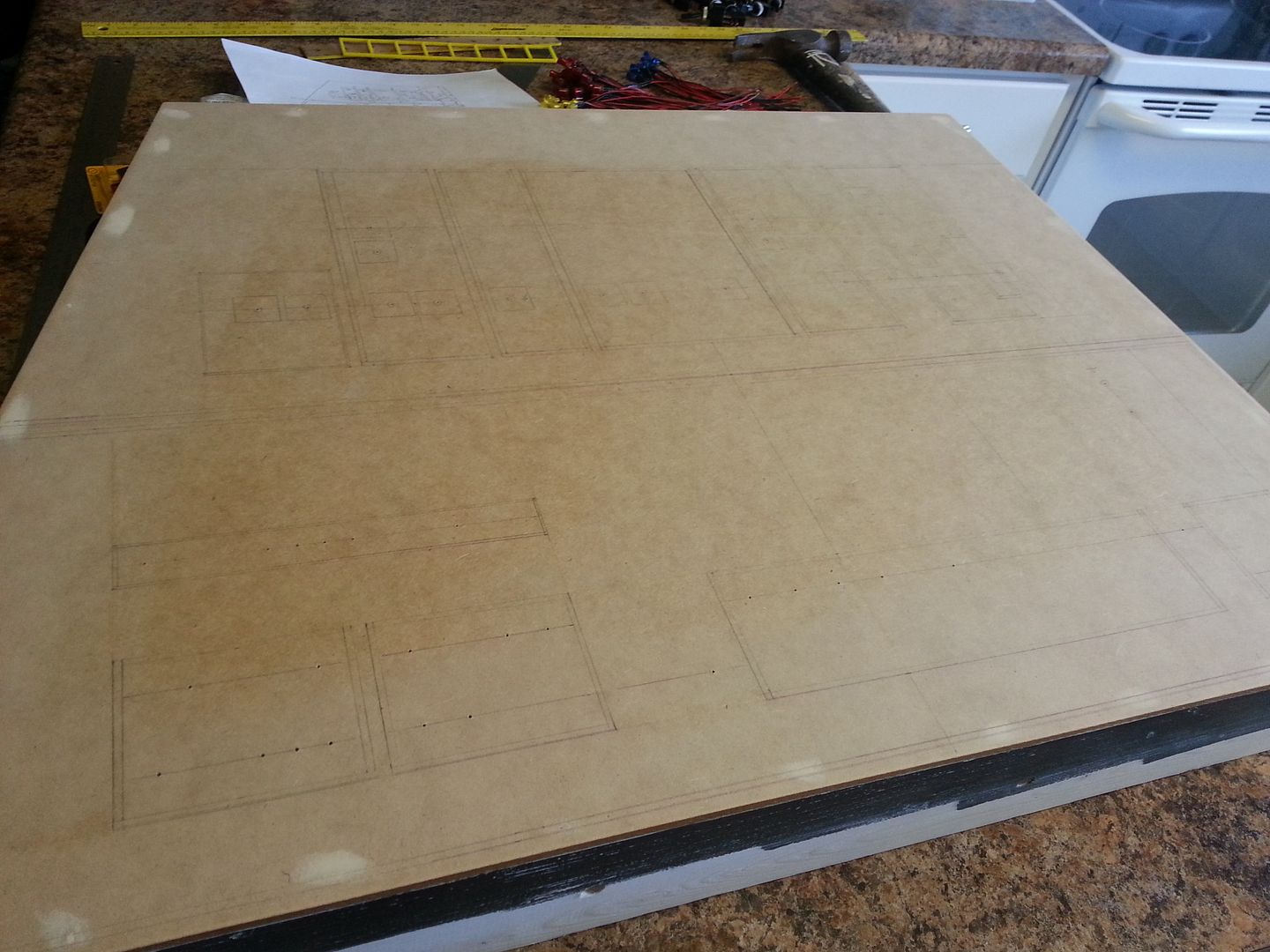 What a difference between ANH and ESB – these panels have so few LEDs (but lots of greeblies)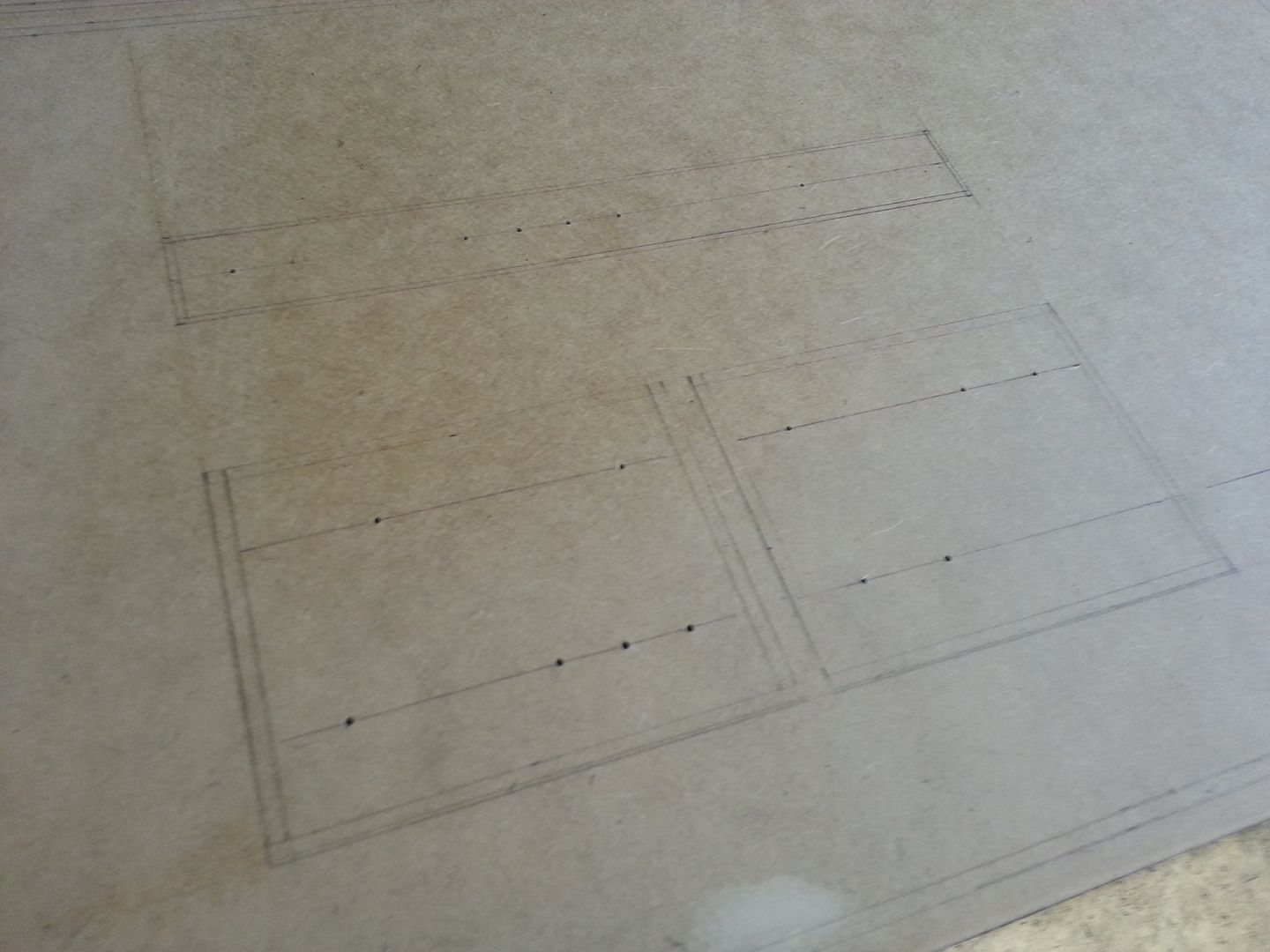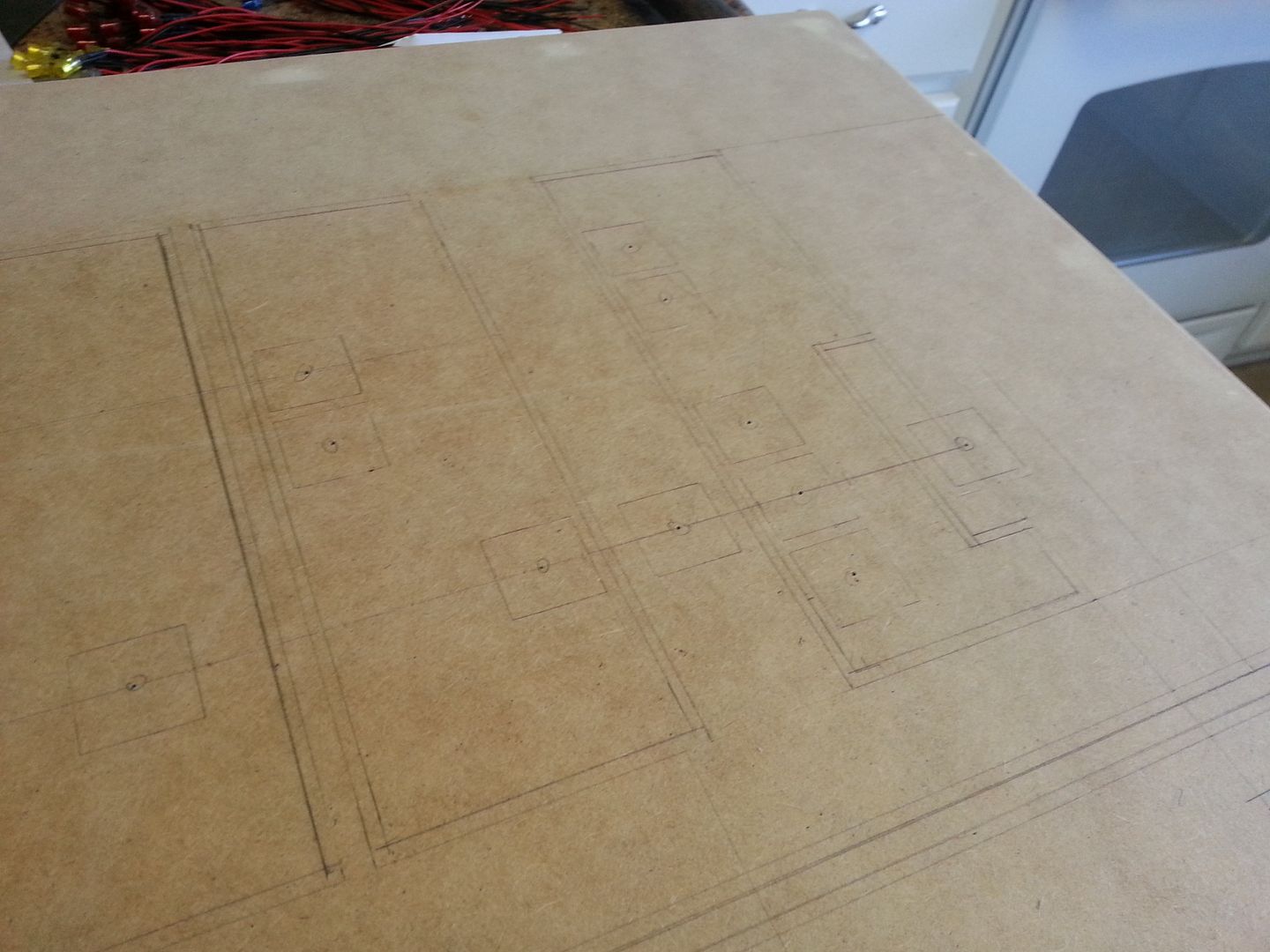 Sure beats drilling 250+ holes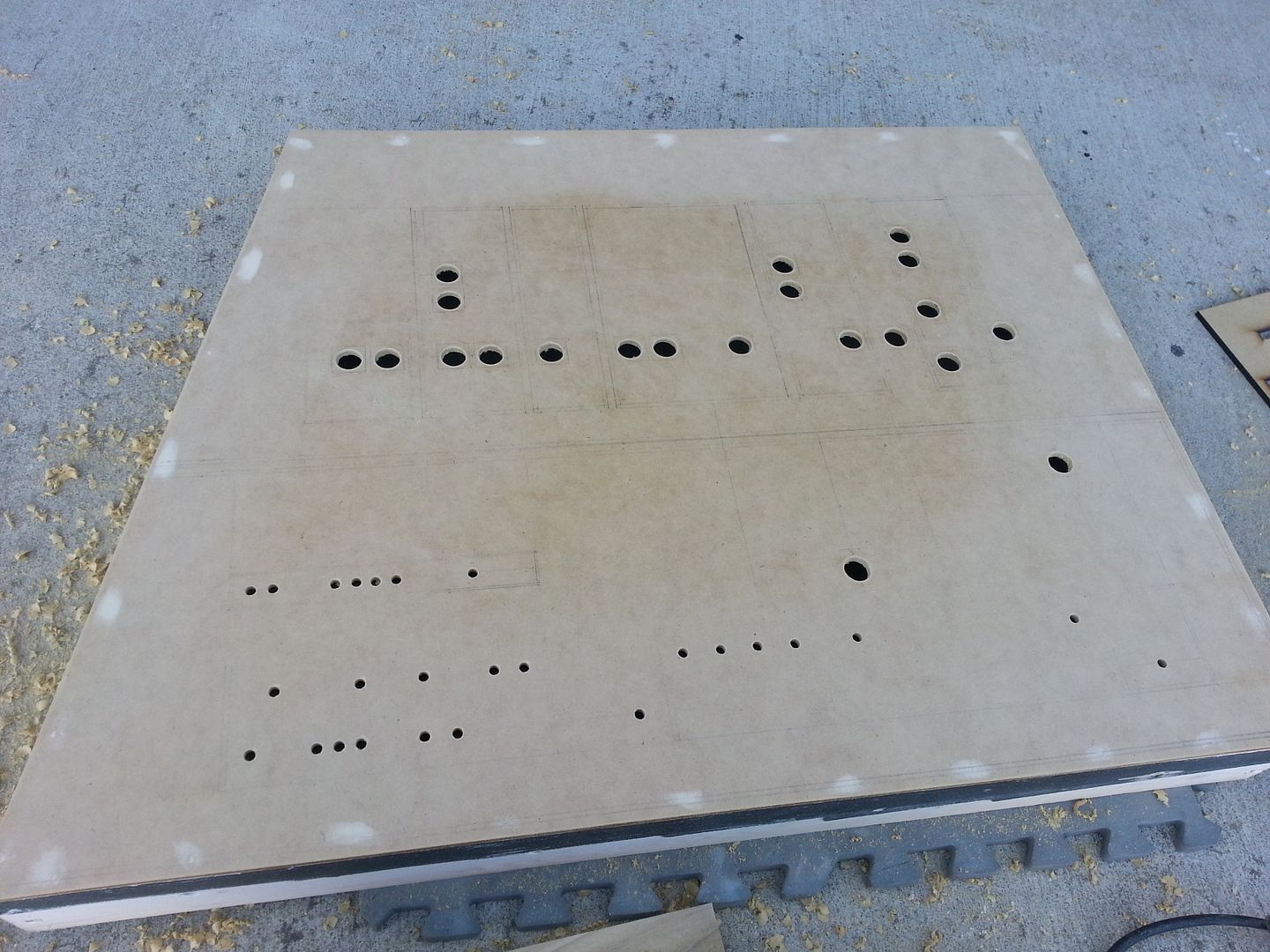 Painted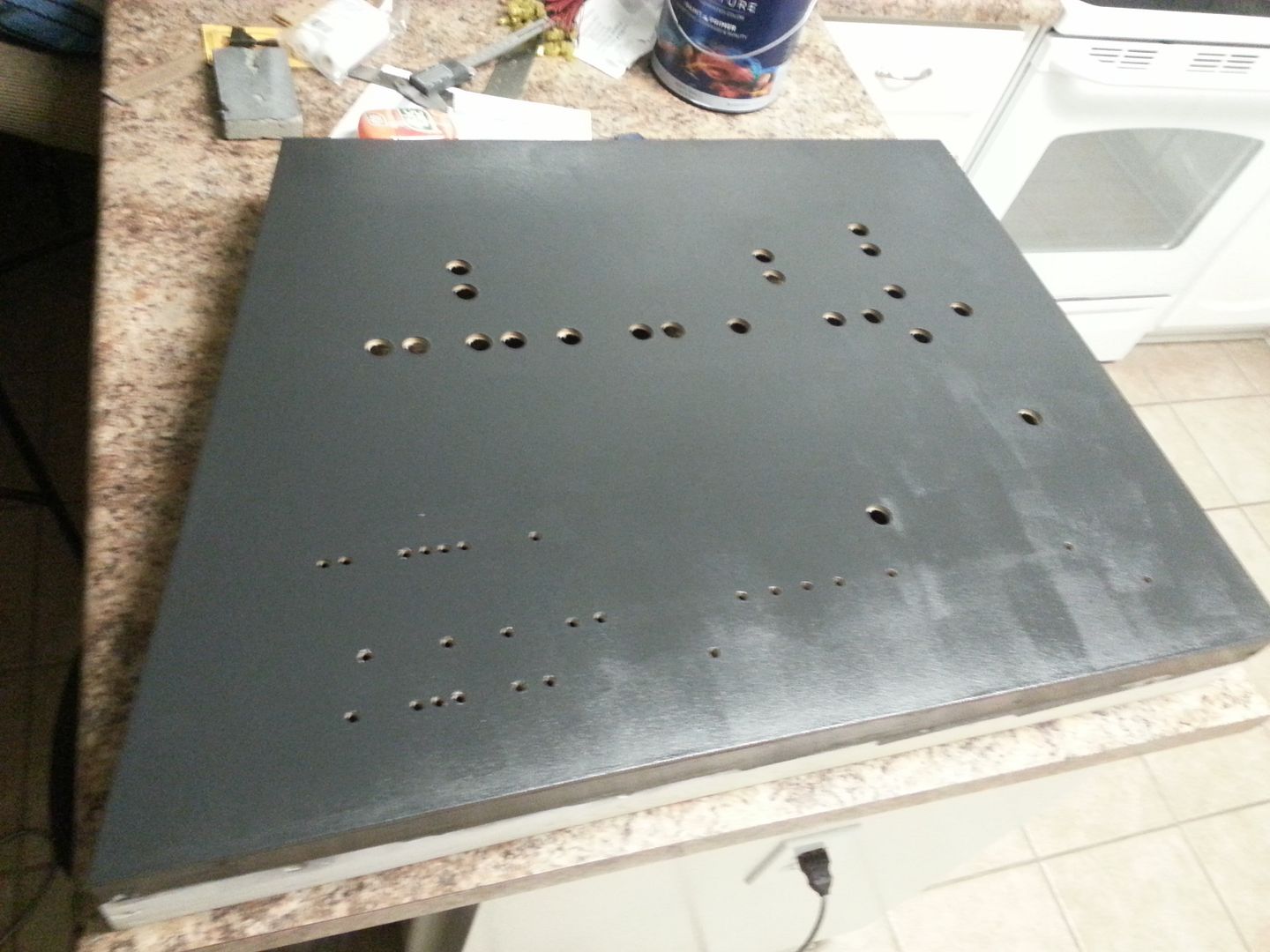 Panel 2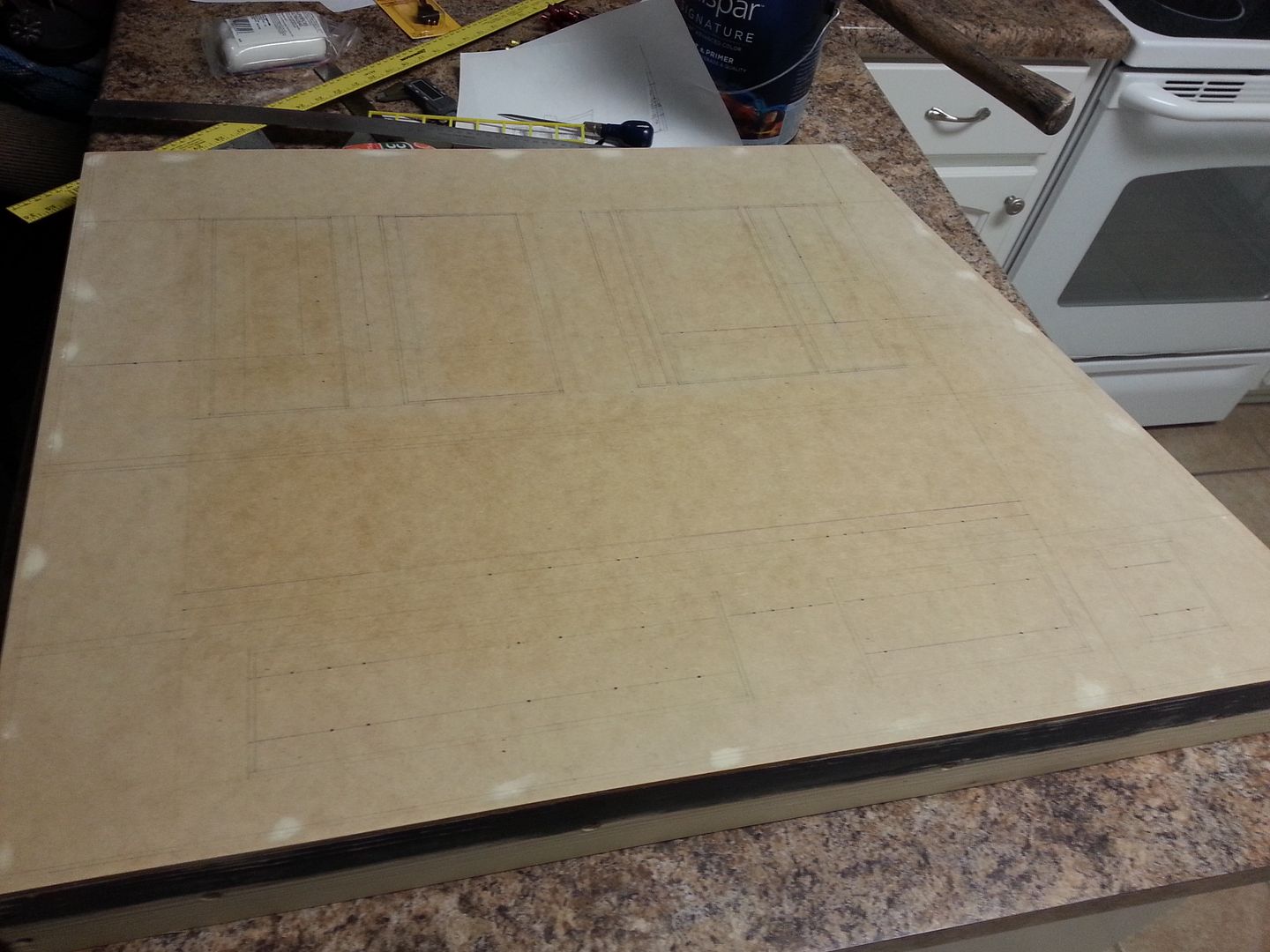 Painted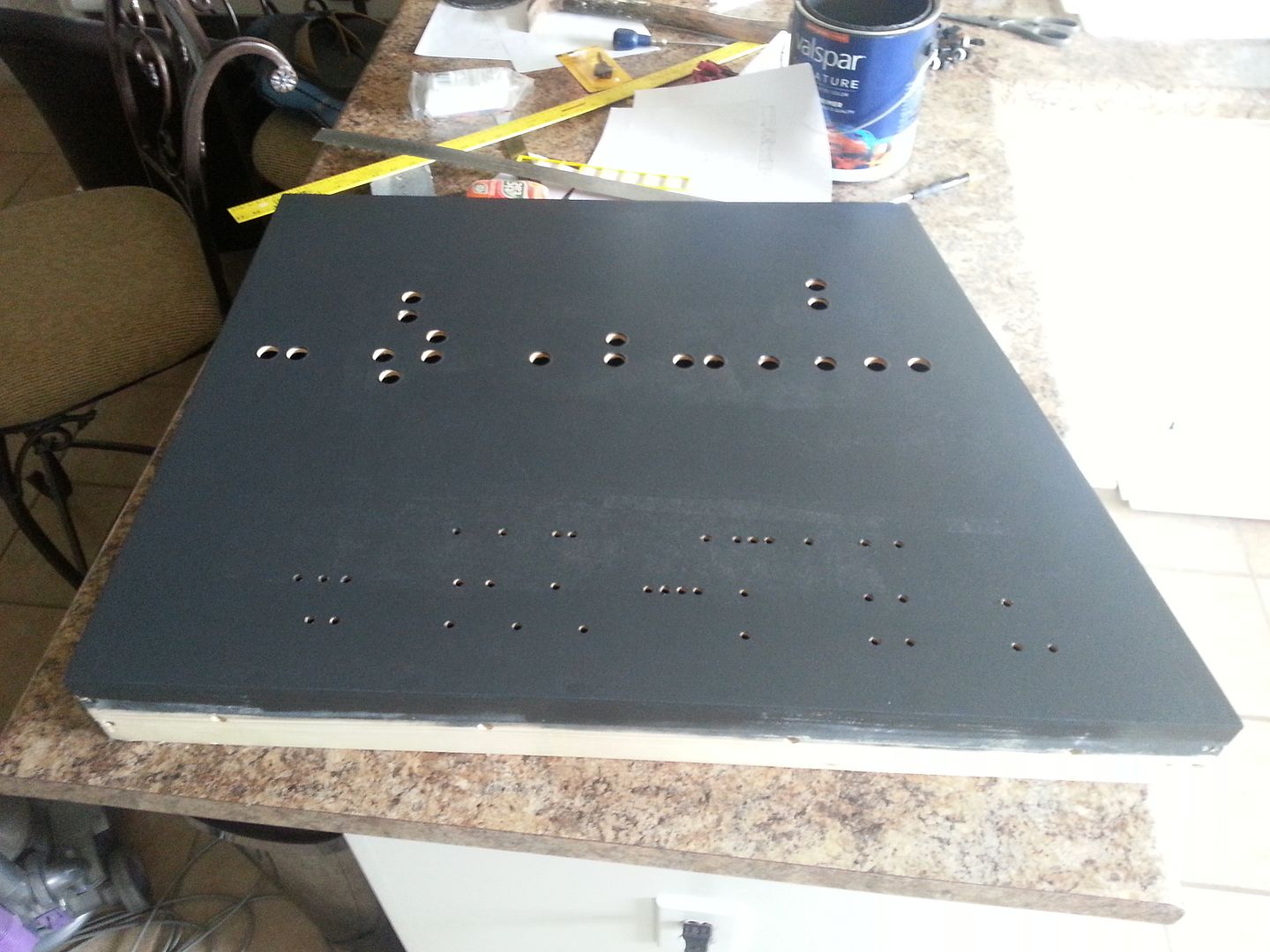 After a coat of clear satin it was time to pin stripe – more on this later!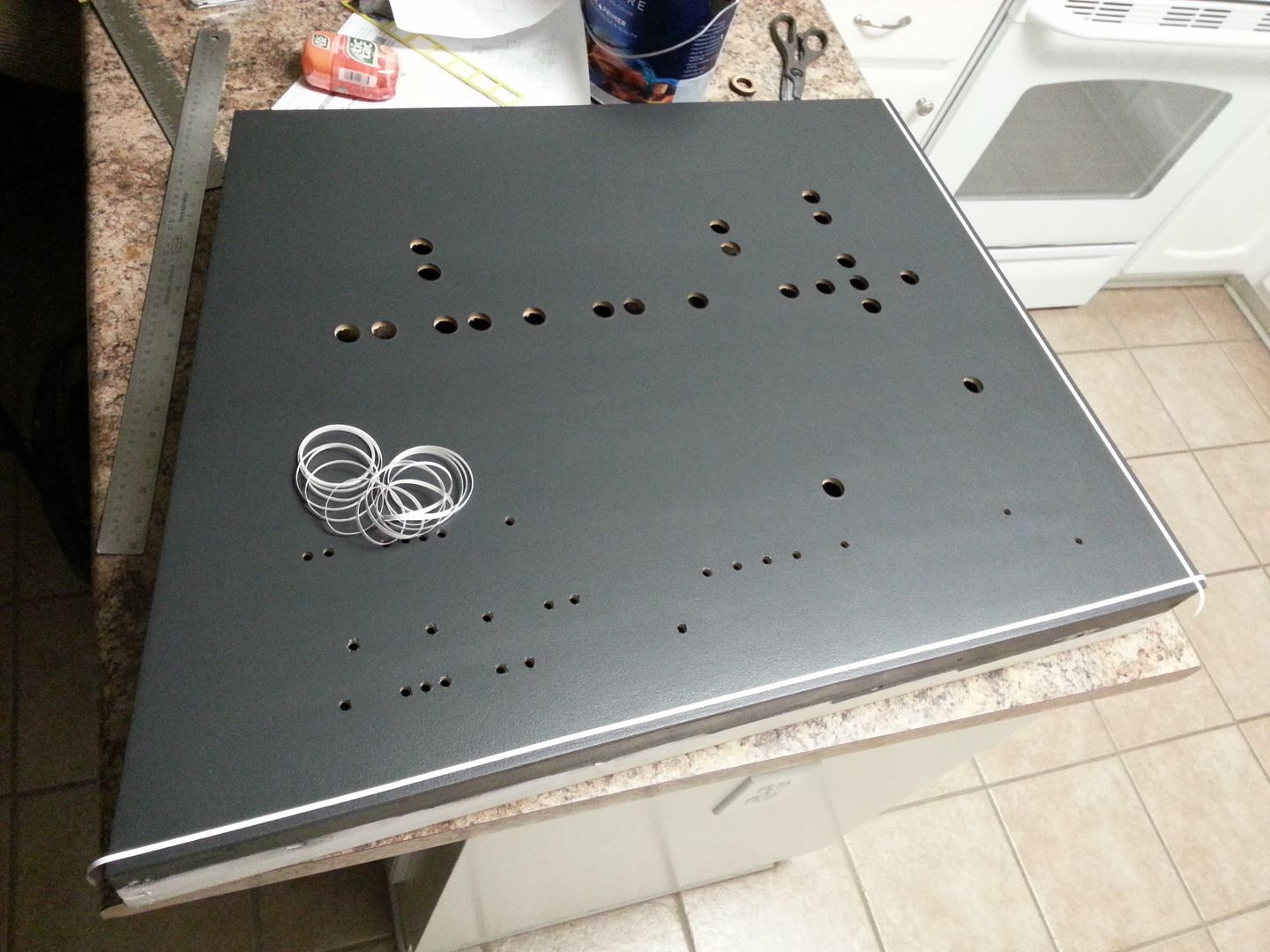 Here are the older panels waiting to be framed and hung to the wall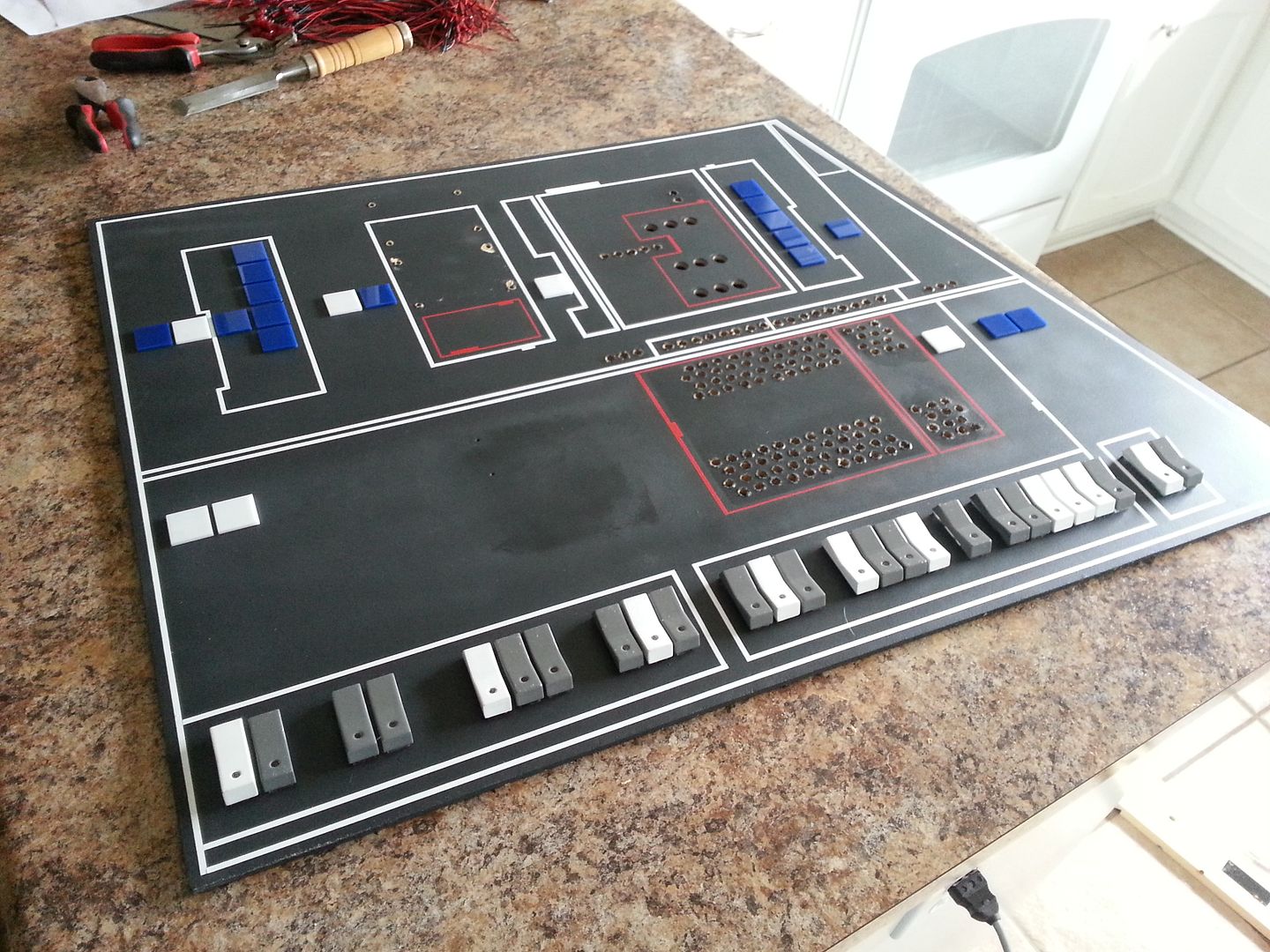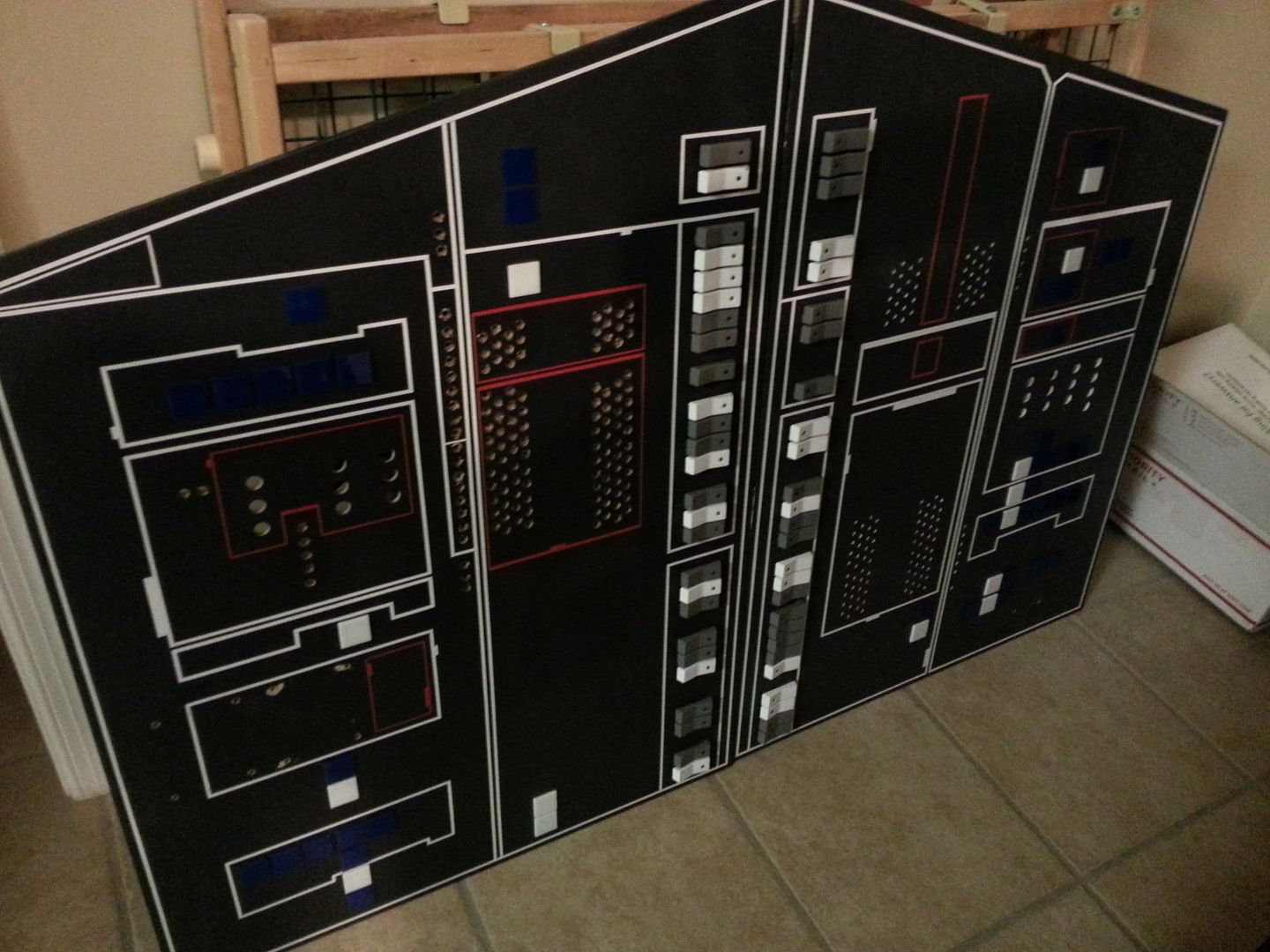 A HUGE box of greeblies!  More on this later!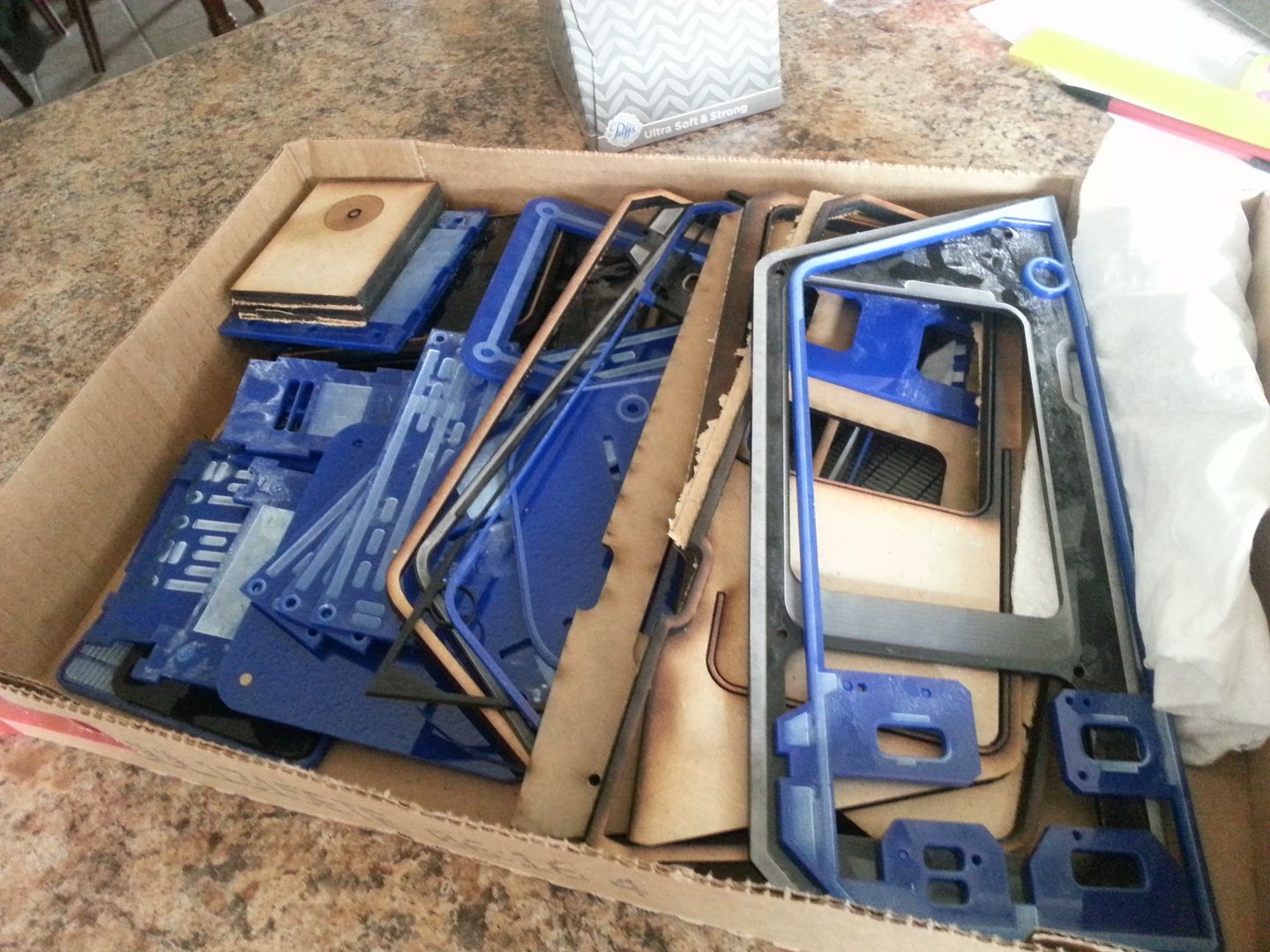 Stay Tuned!