Hi Gang,
For those who celebrated I want to wish you all a very late but heartfelt Happy Thanksgiving to all! 
WHEW… It's been a HECTIC couple of days!  Again, not as many pics as I would have liked because we have been full speed and finally caught up to where we have forward progress.  Enjoy!
Started to move greeblies around so I can mount the "laser gun" greeblie (no… it's not a laser gun)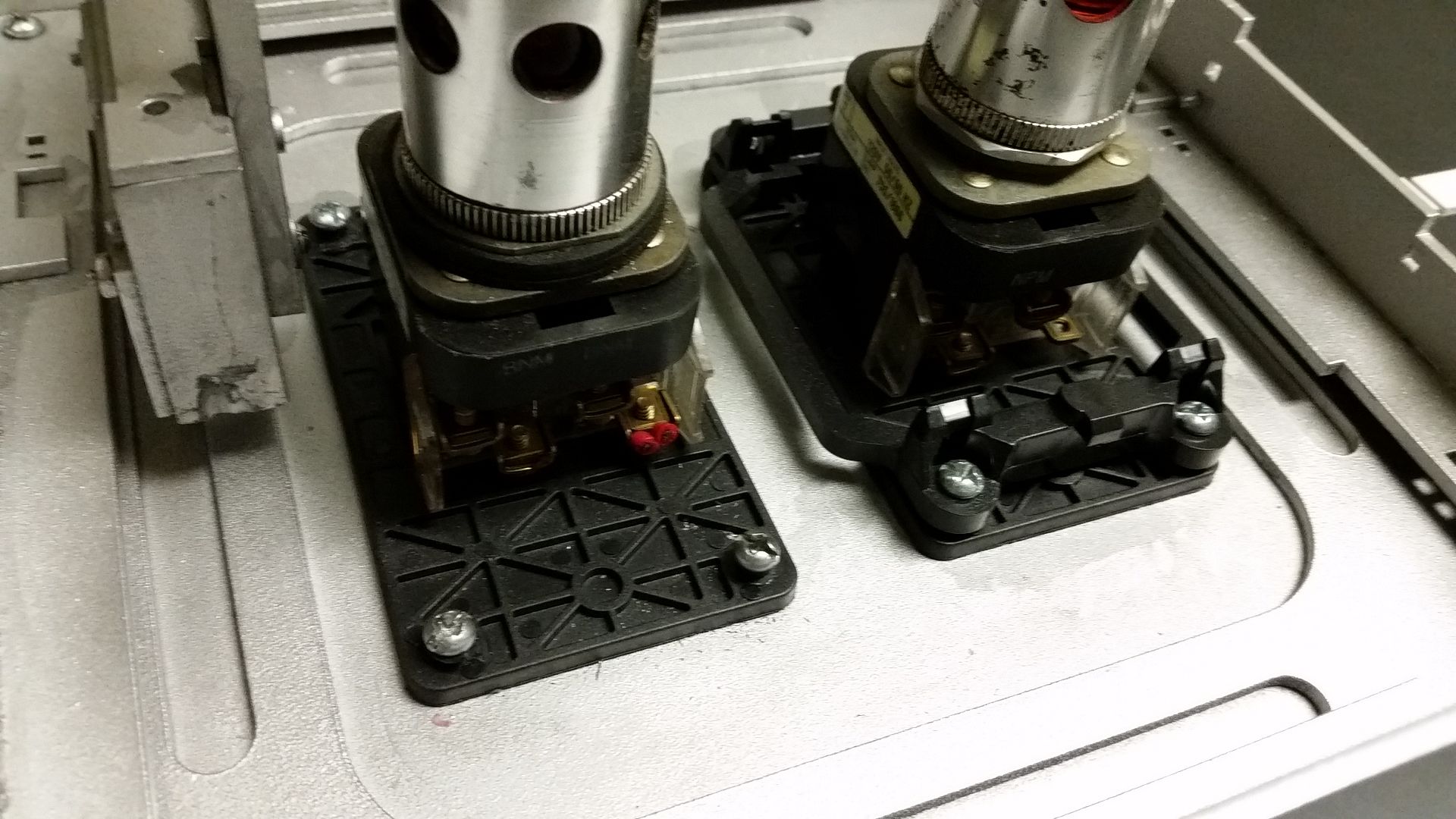 I removed this pull handle and moved it to it's new position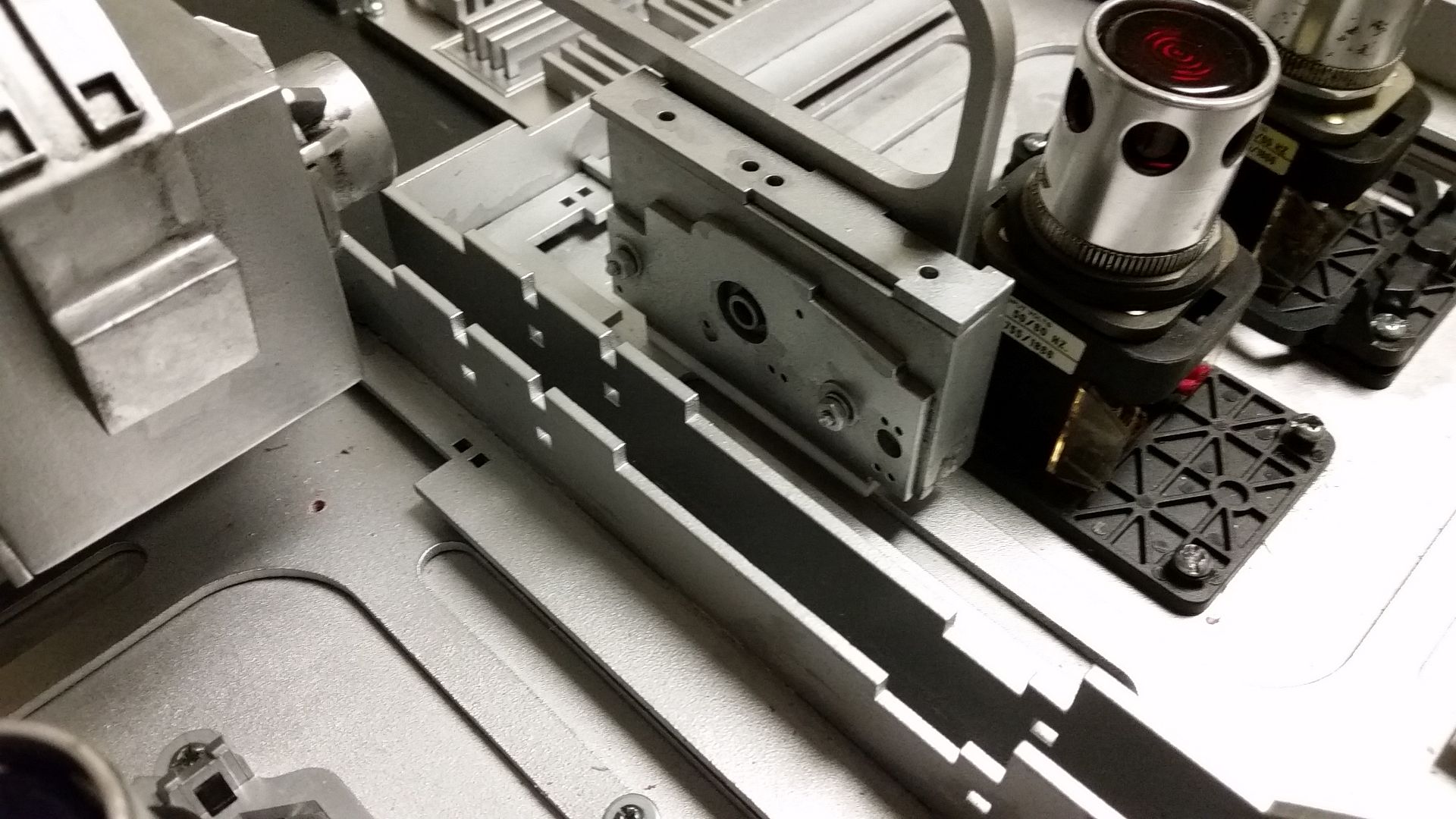 You can see some of the paint where I removed a greeblie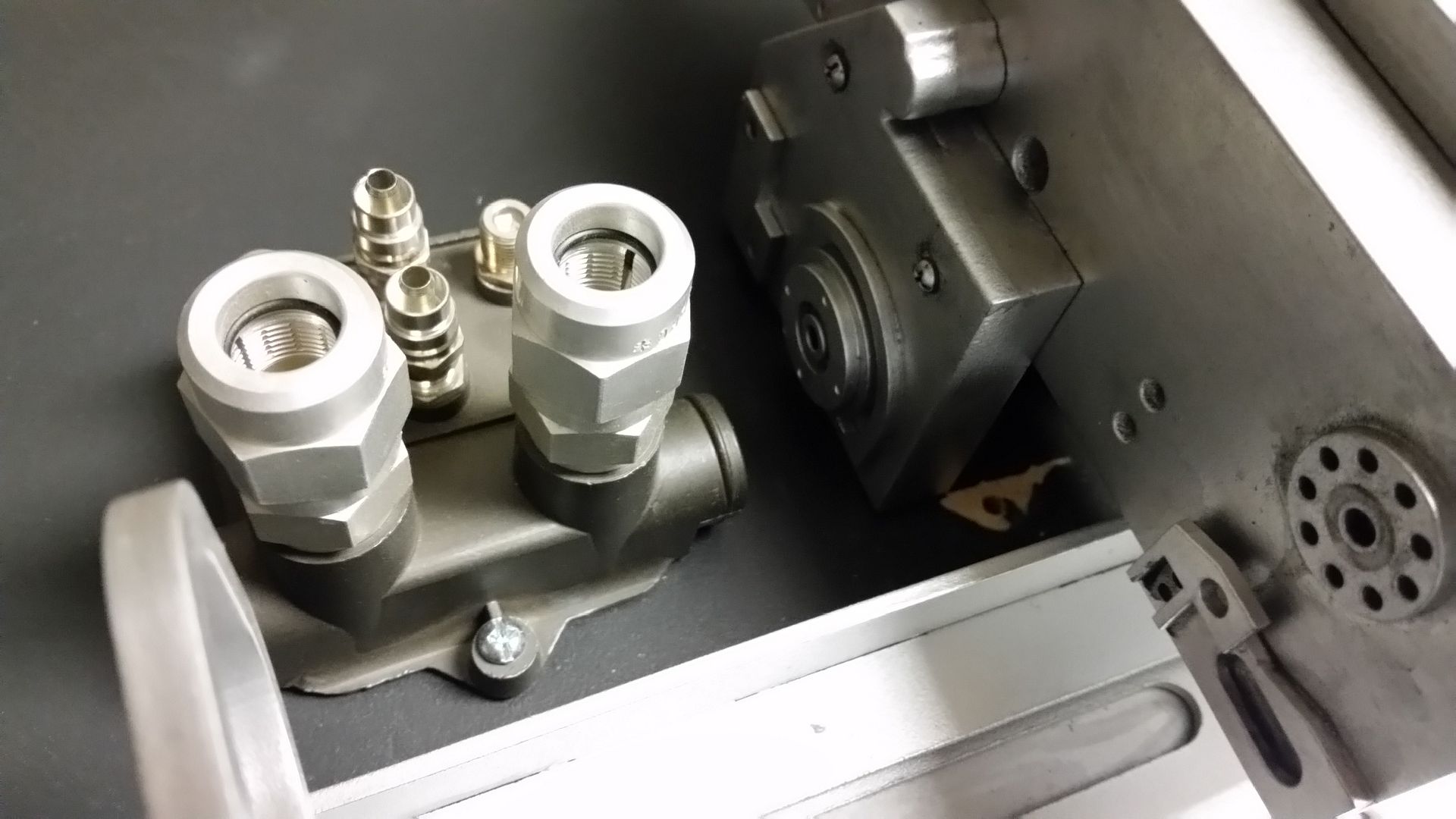 Overview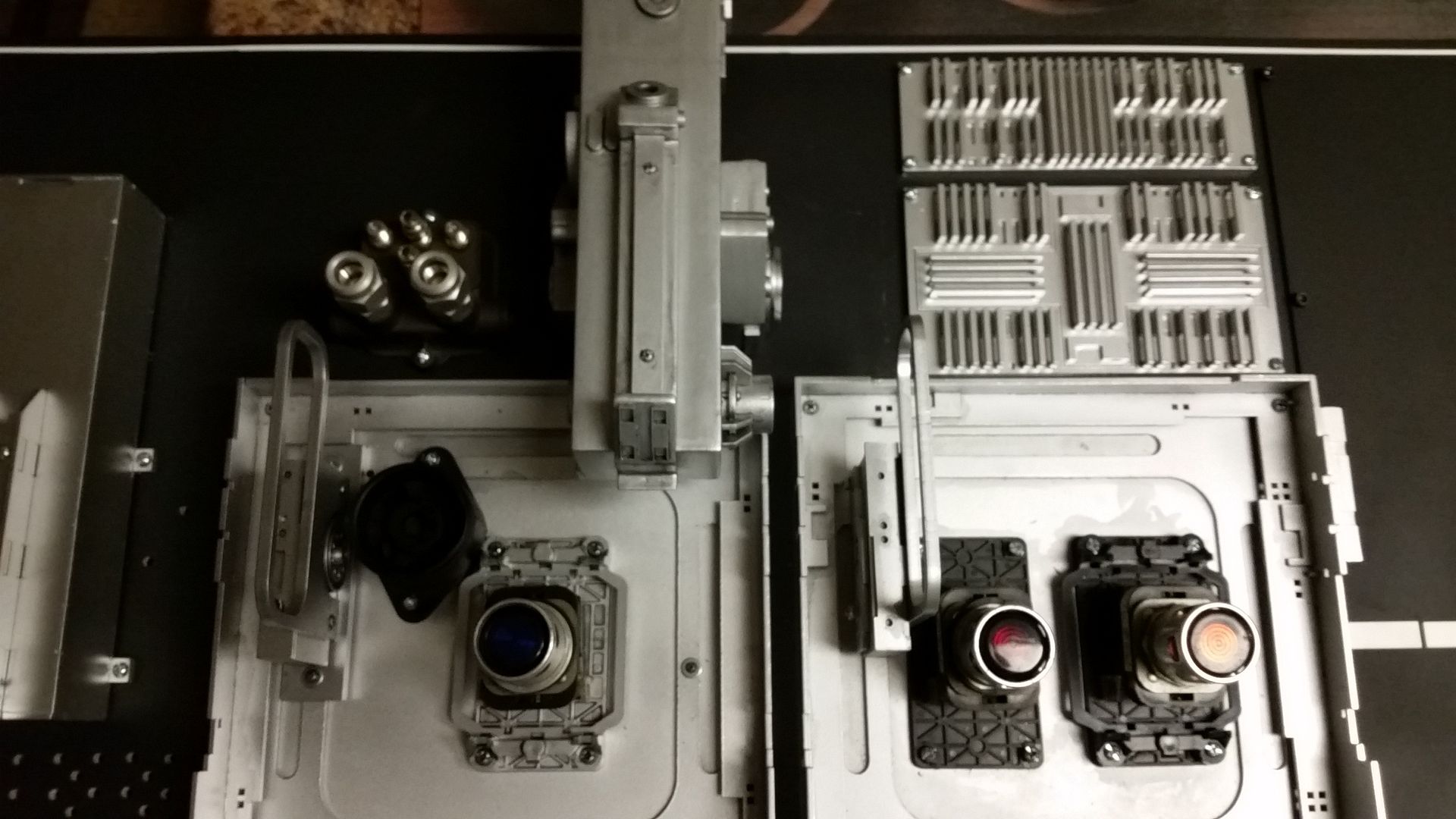 Cleaned up the edges of the throttle housing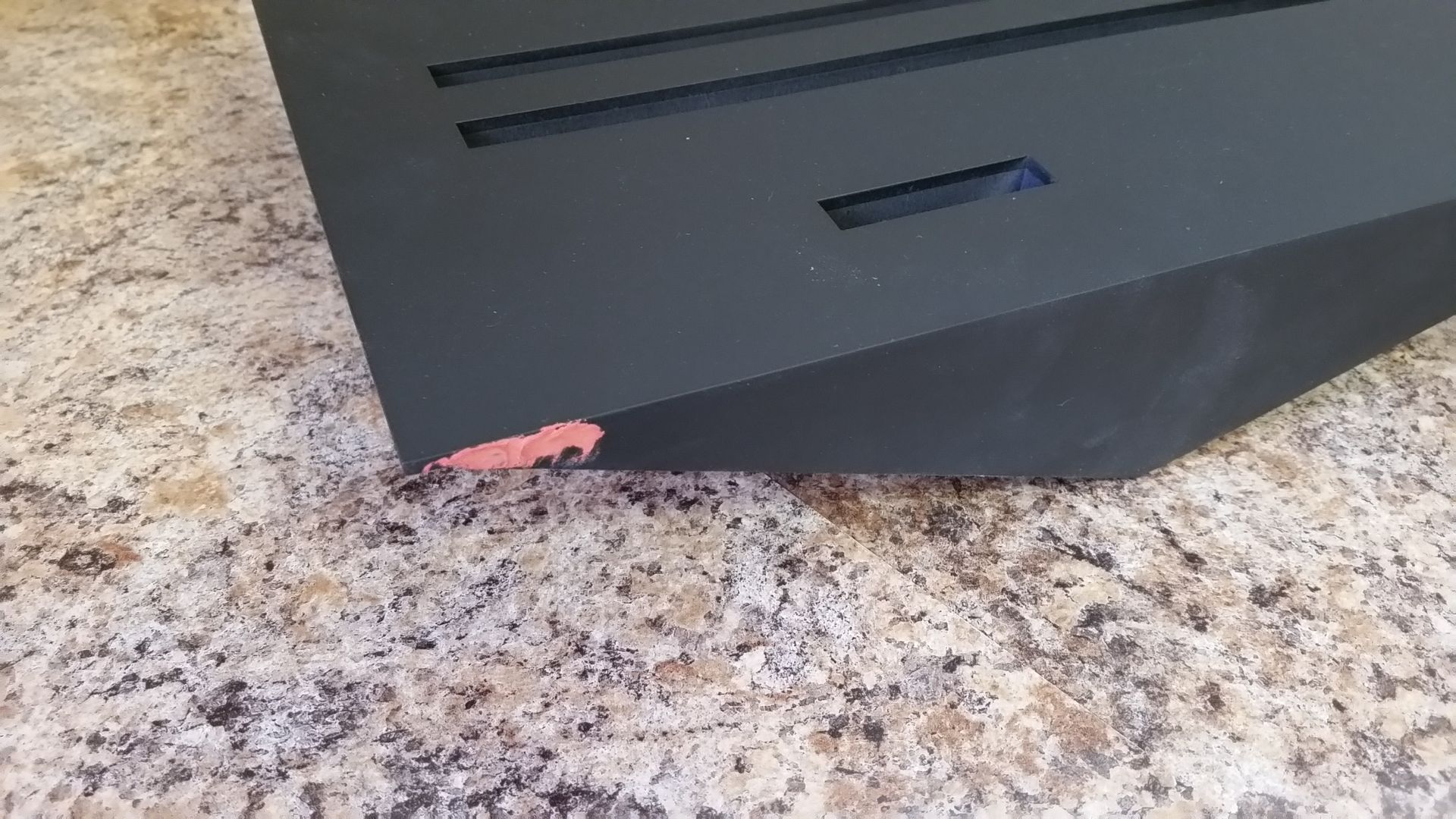 Finally mounted the canopy box lever mounts

Getting everything into place and ready for final prep and paint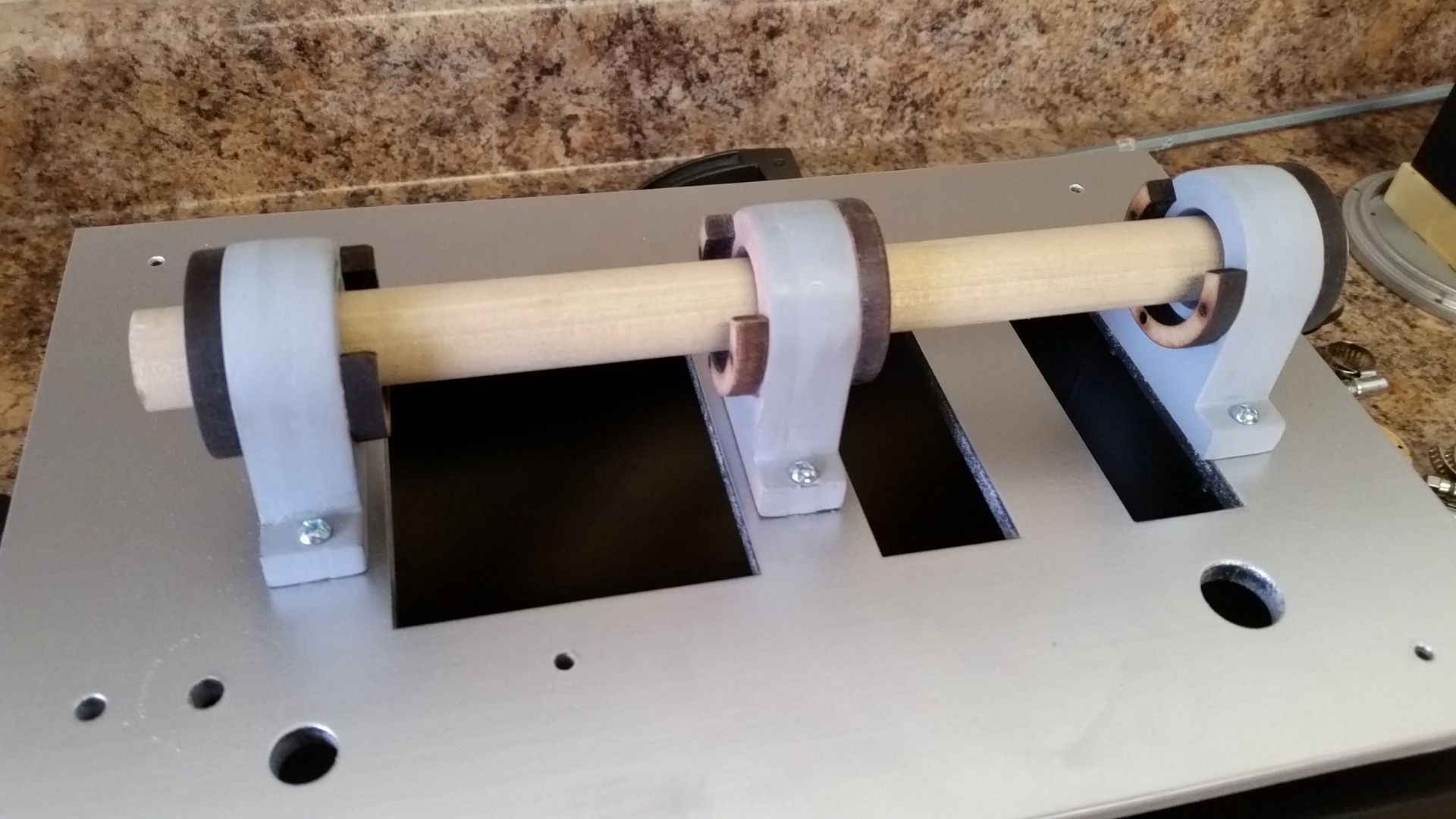 Primer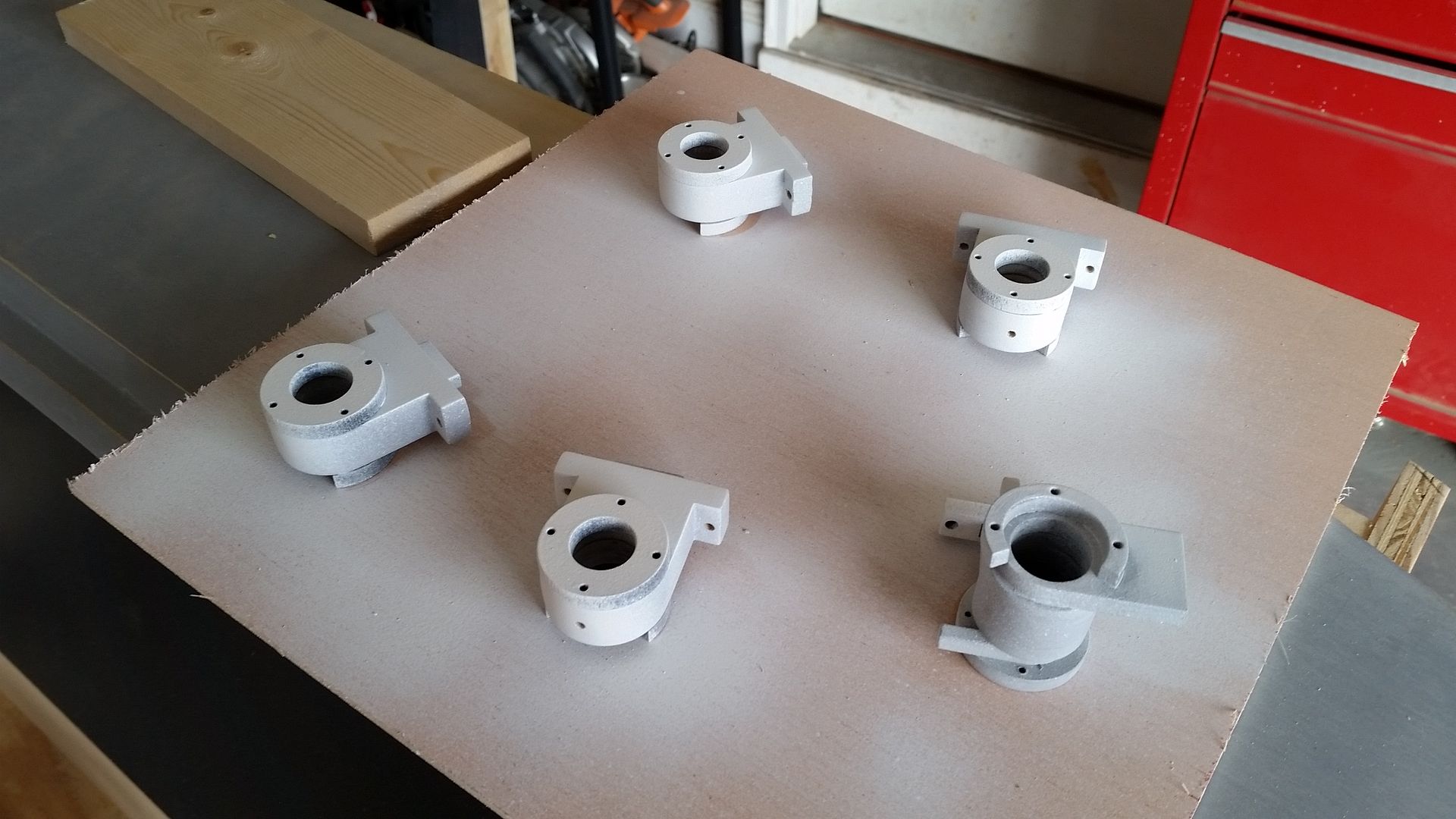 Paint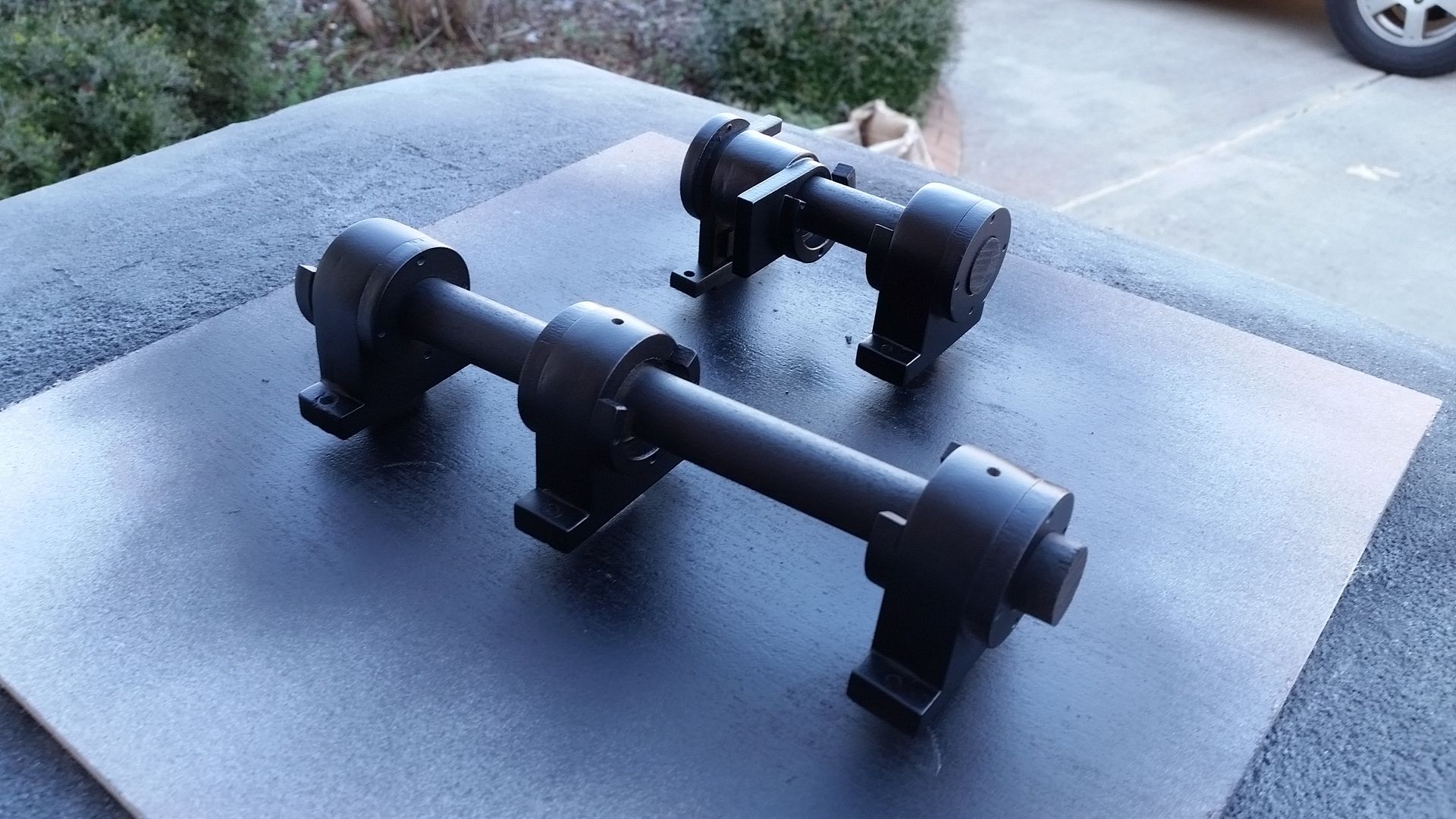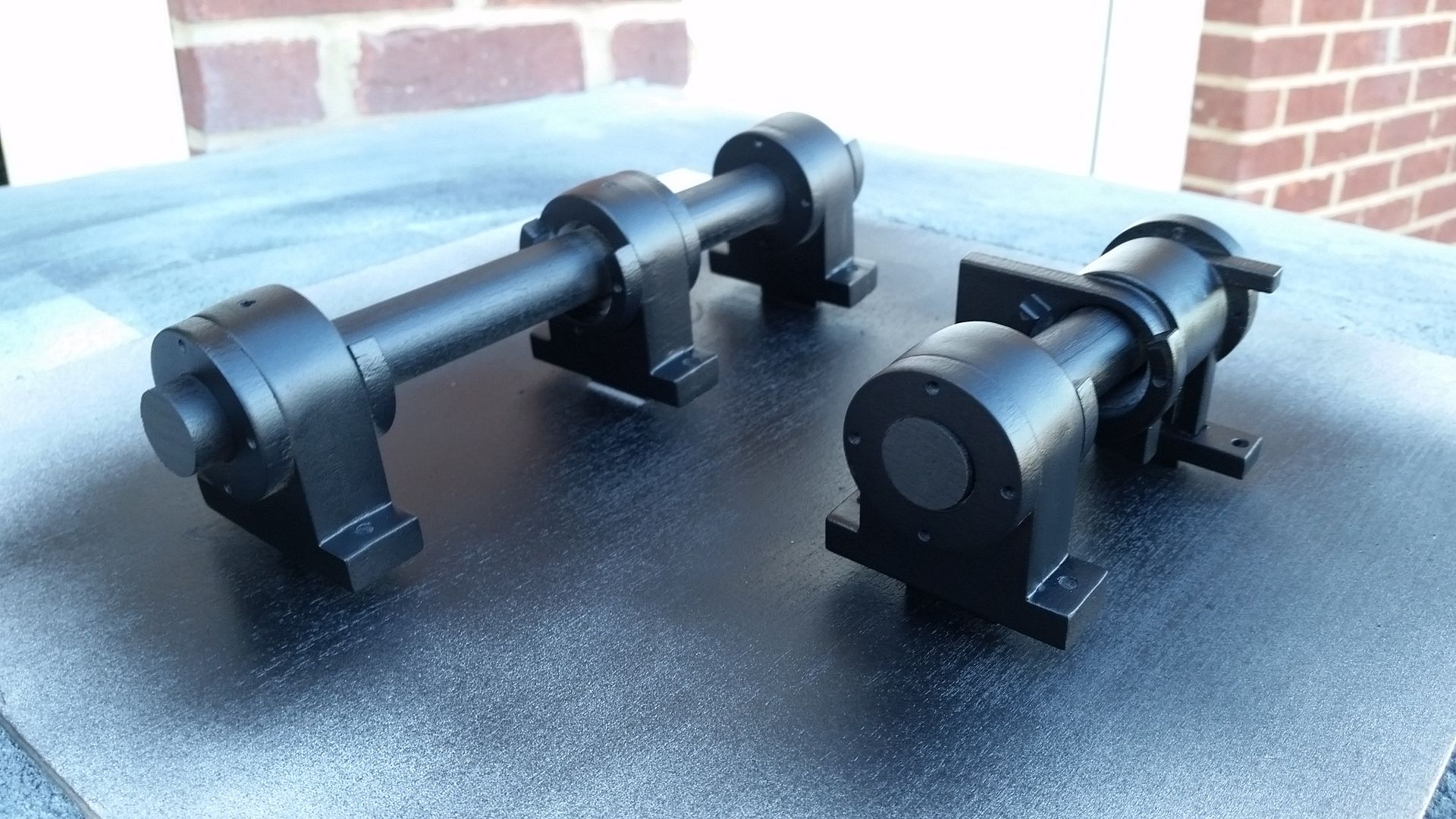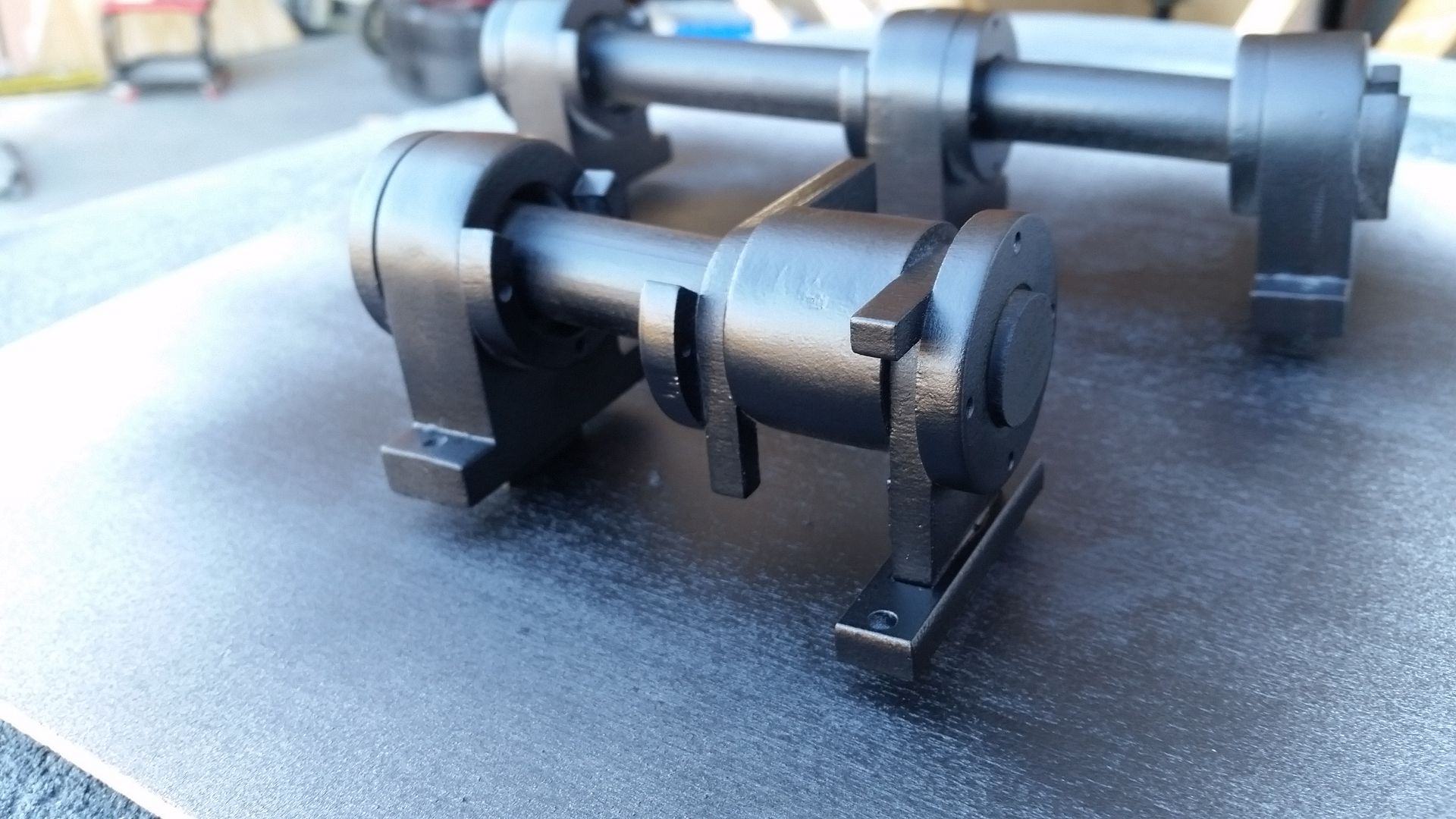 I still have to sand and smooth the wood dowel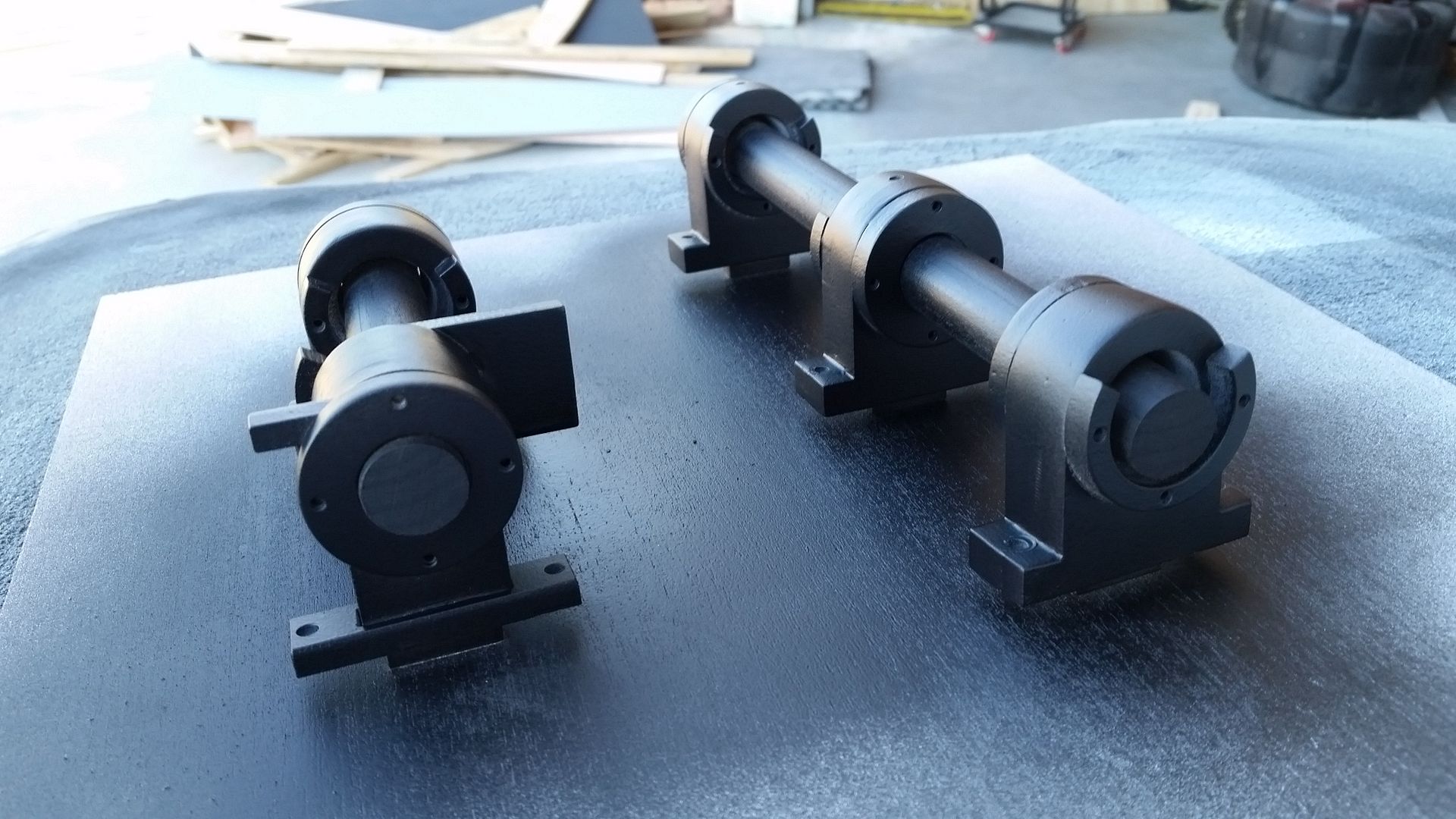 Silver added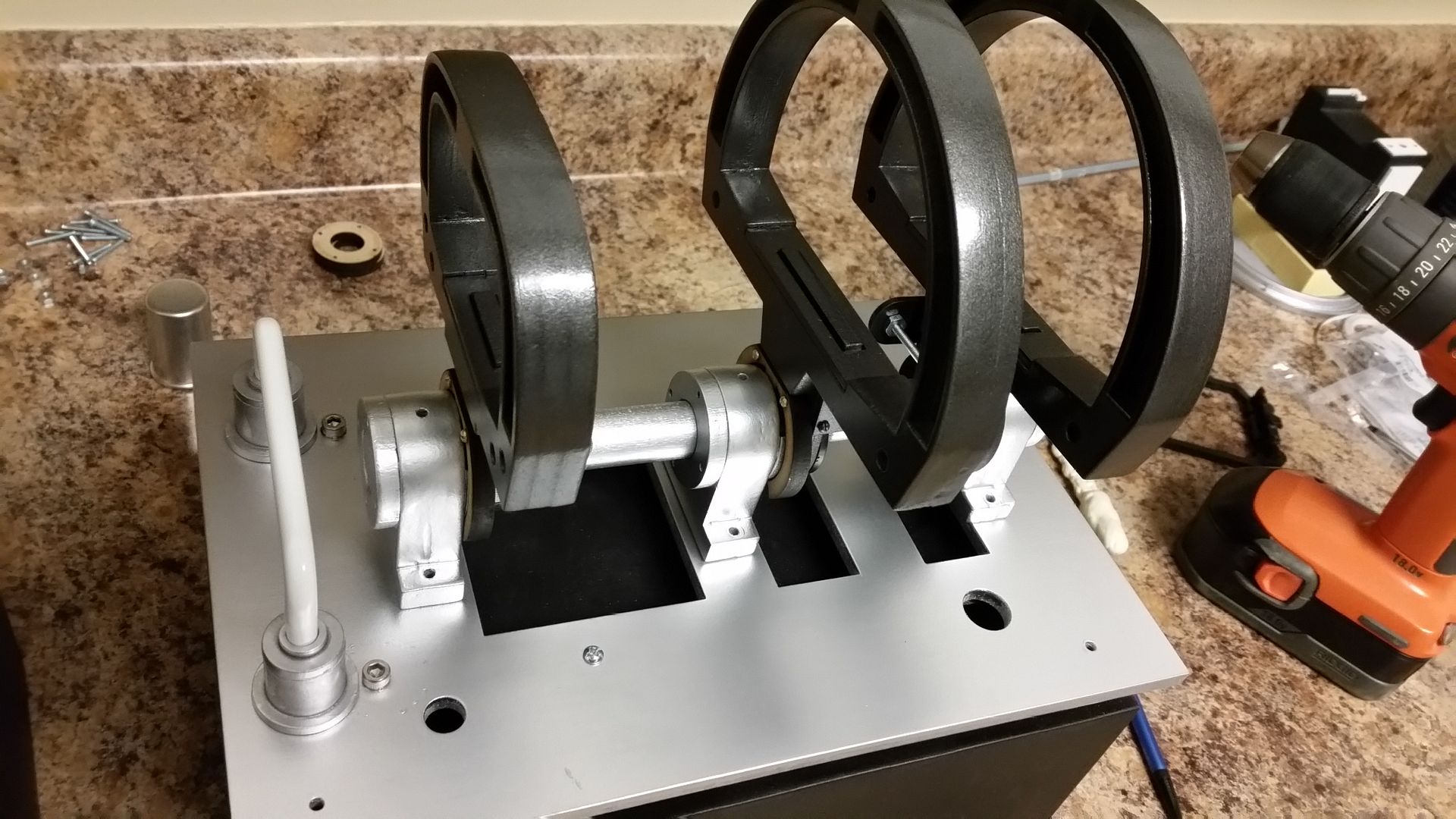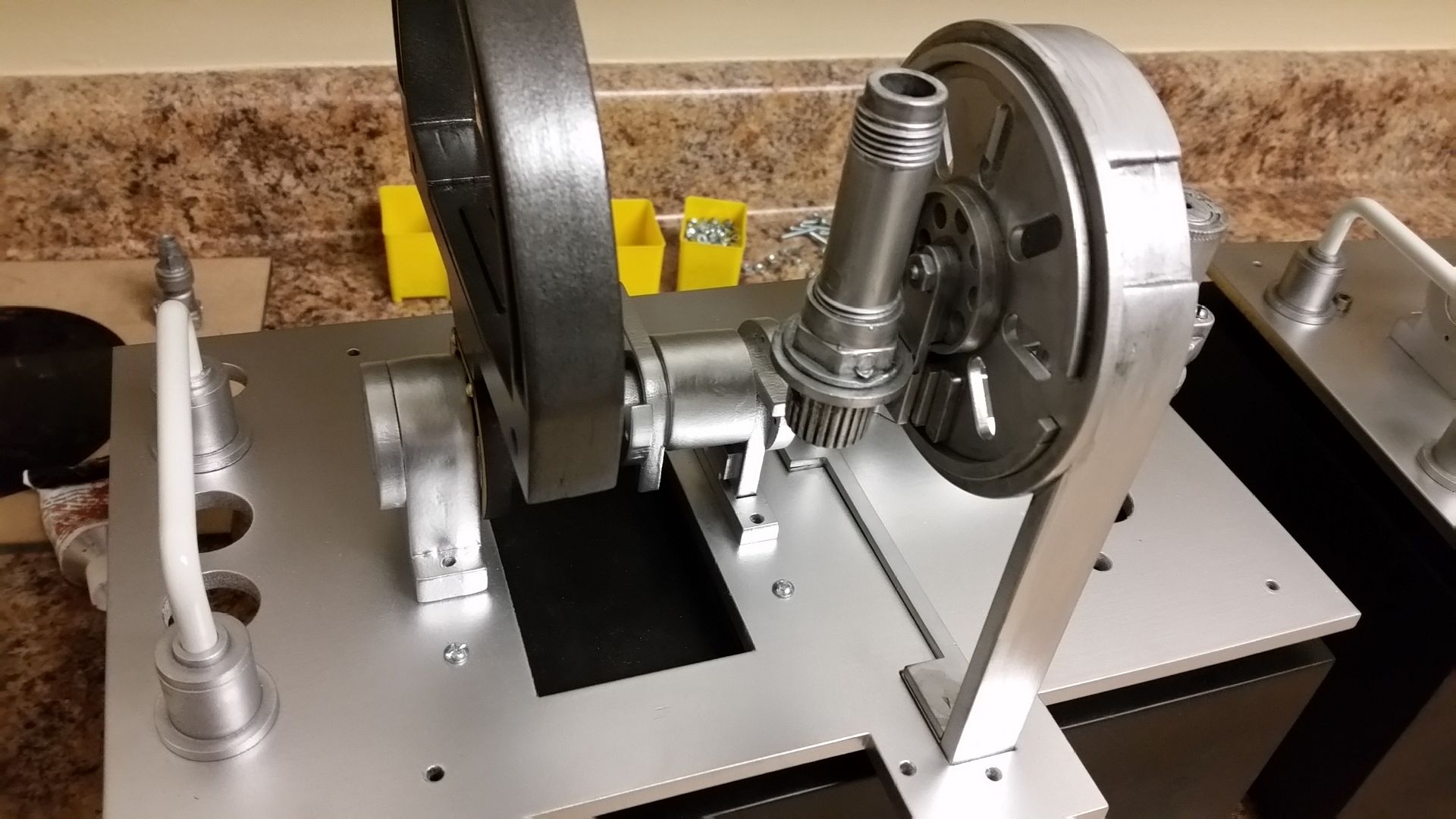 Have to add a touch of weathering, paint the dowel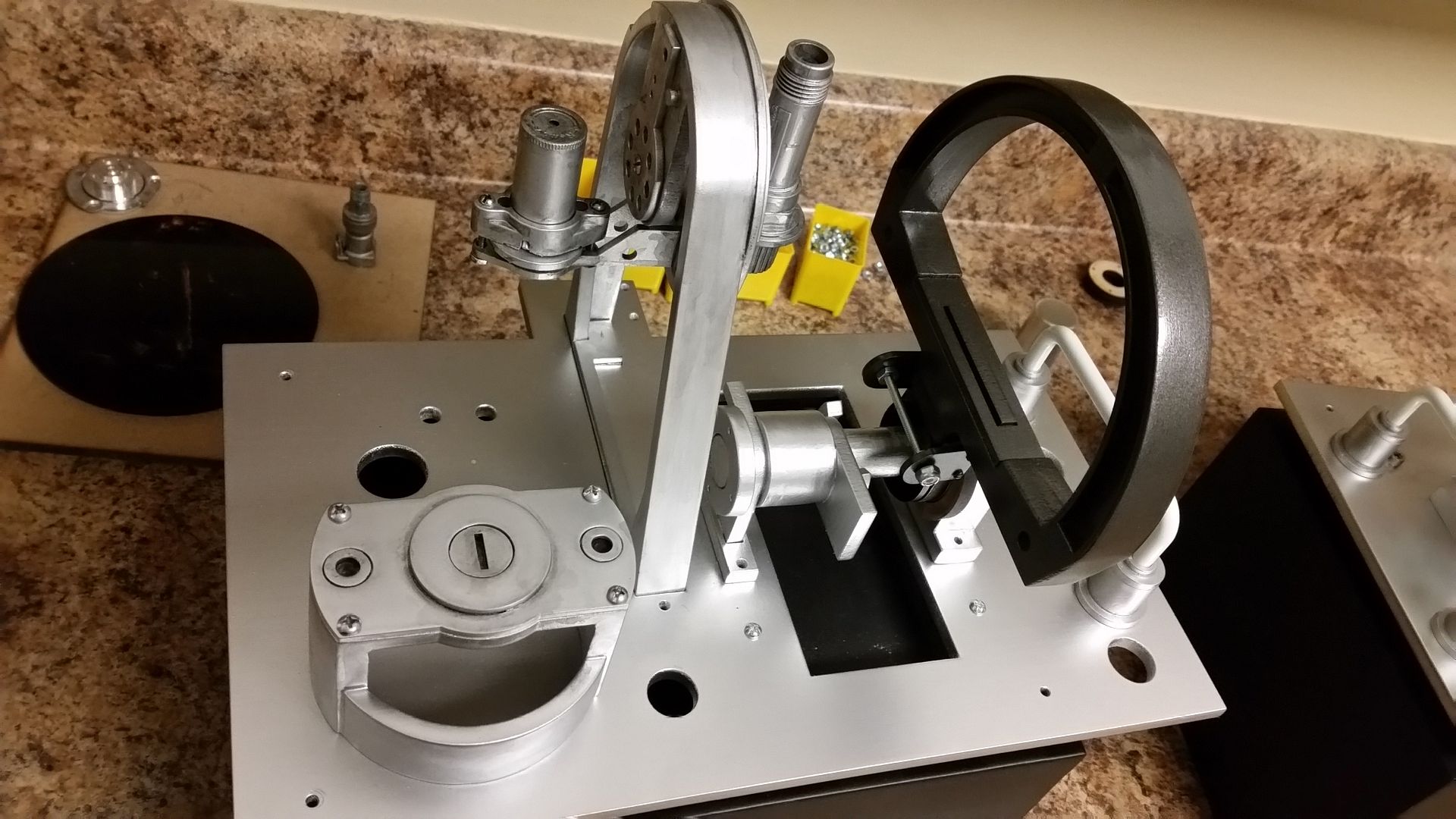 Painted up the 2 lever handle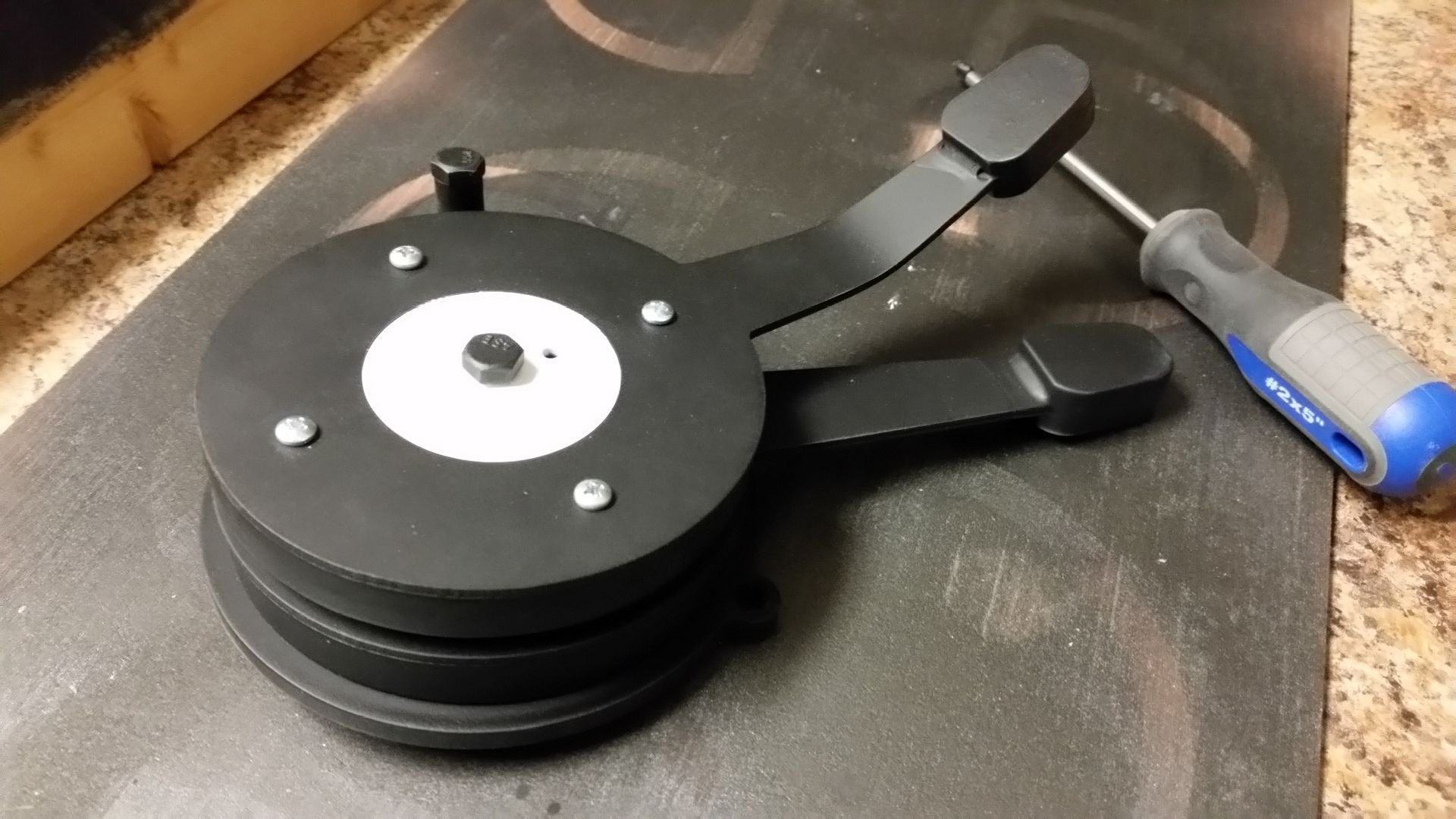 Painted the console LED bar

UGH… small tiny imperfection needs some filler

Jumping to the body… this is where most of the past two days have been spent.  Lots of mod'ing, cutting, sanding, priming, etc  Jessie and were pedal to the metal / non stop!
The frame required some changes so we removed the old ribs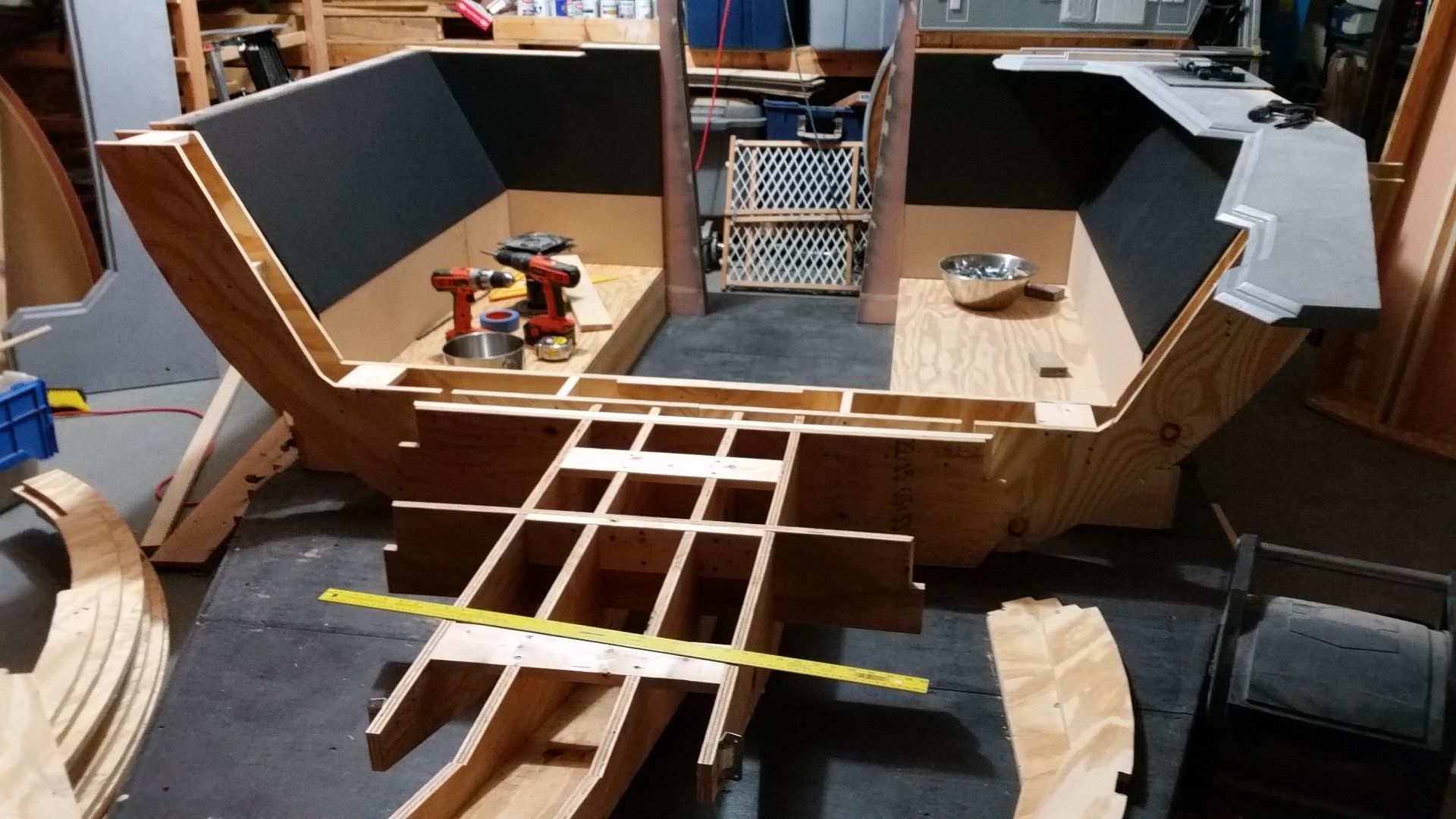 Built up the new frame one rib at a time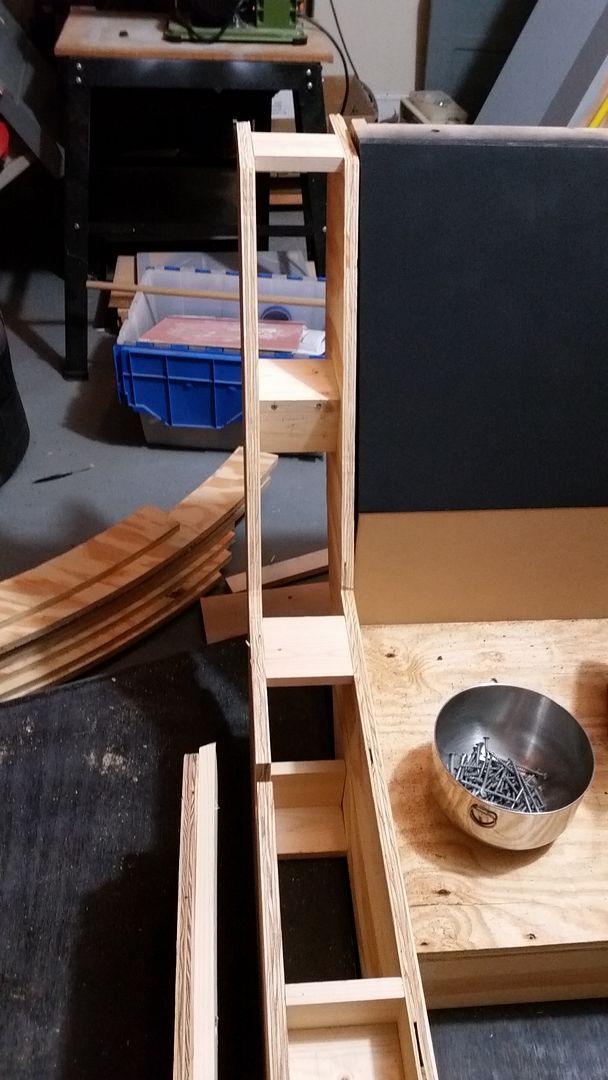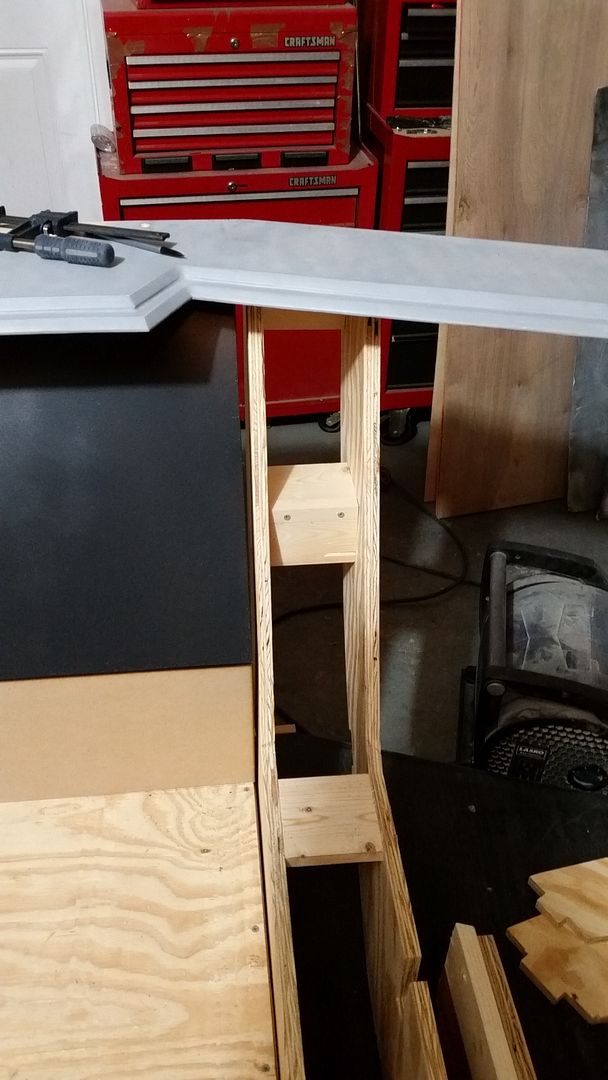 UGH… that's a big puzzle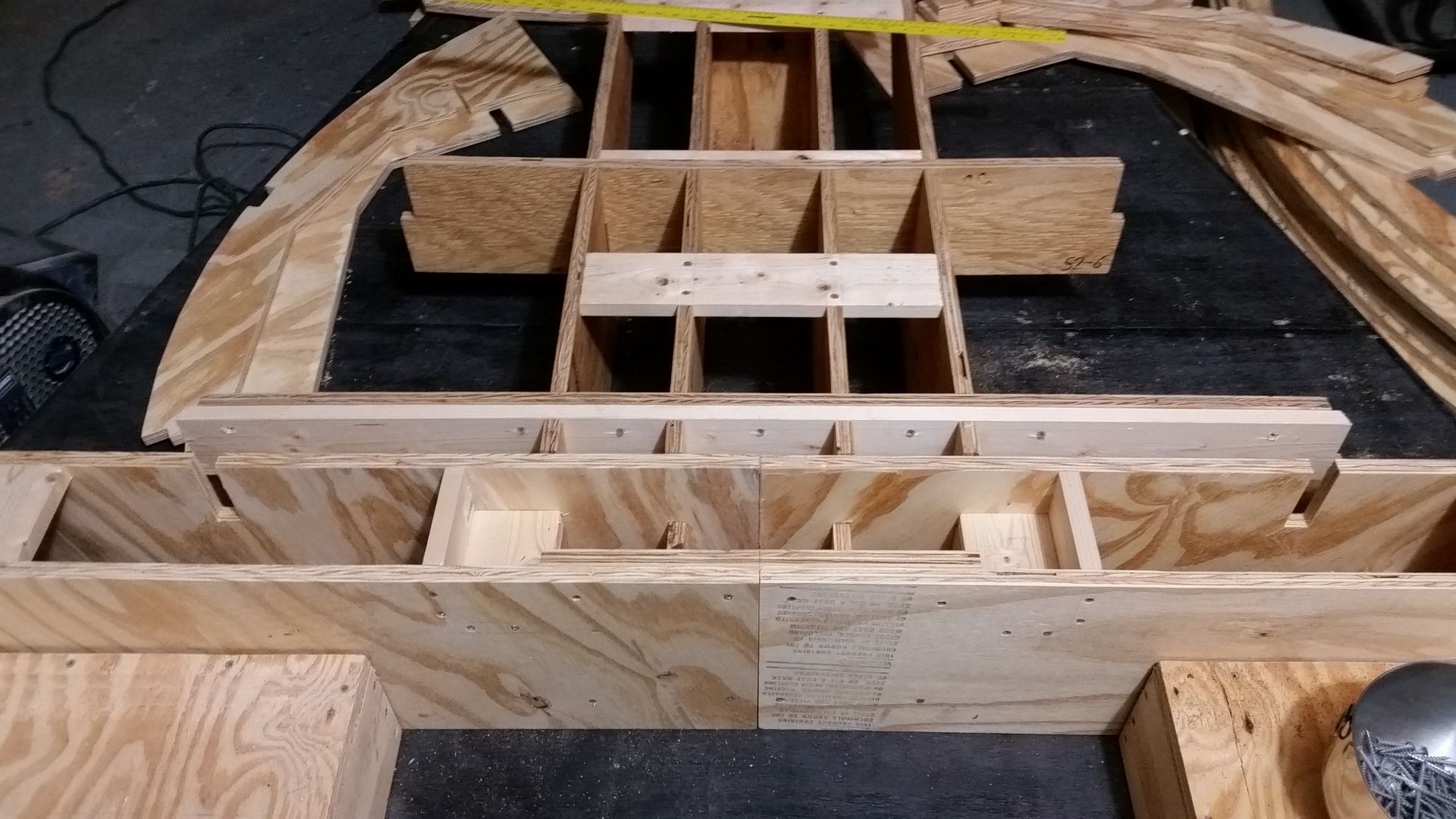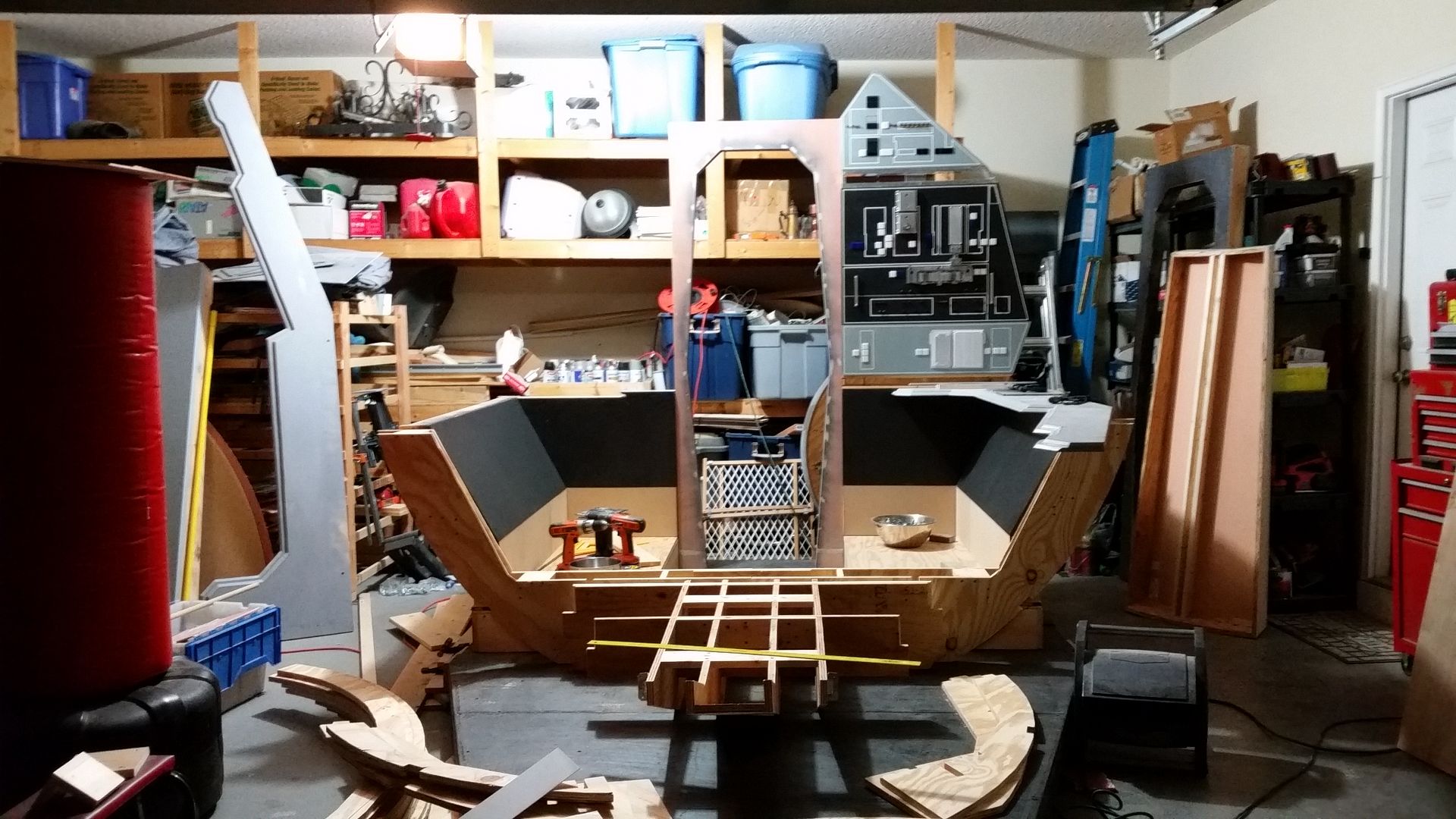 And… bad me excitedly jumped ahead of myself.  I had to remove the interior window petals to prep for a few more pieces needed for the window

We rebuilt the Volvo panels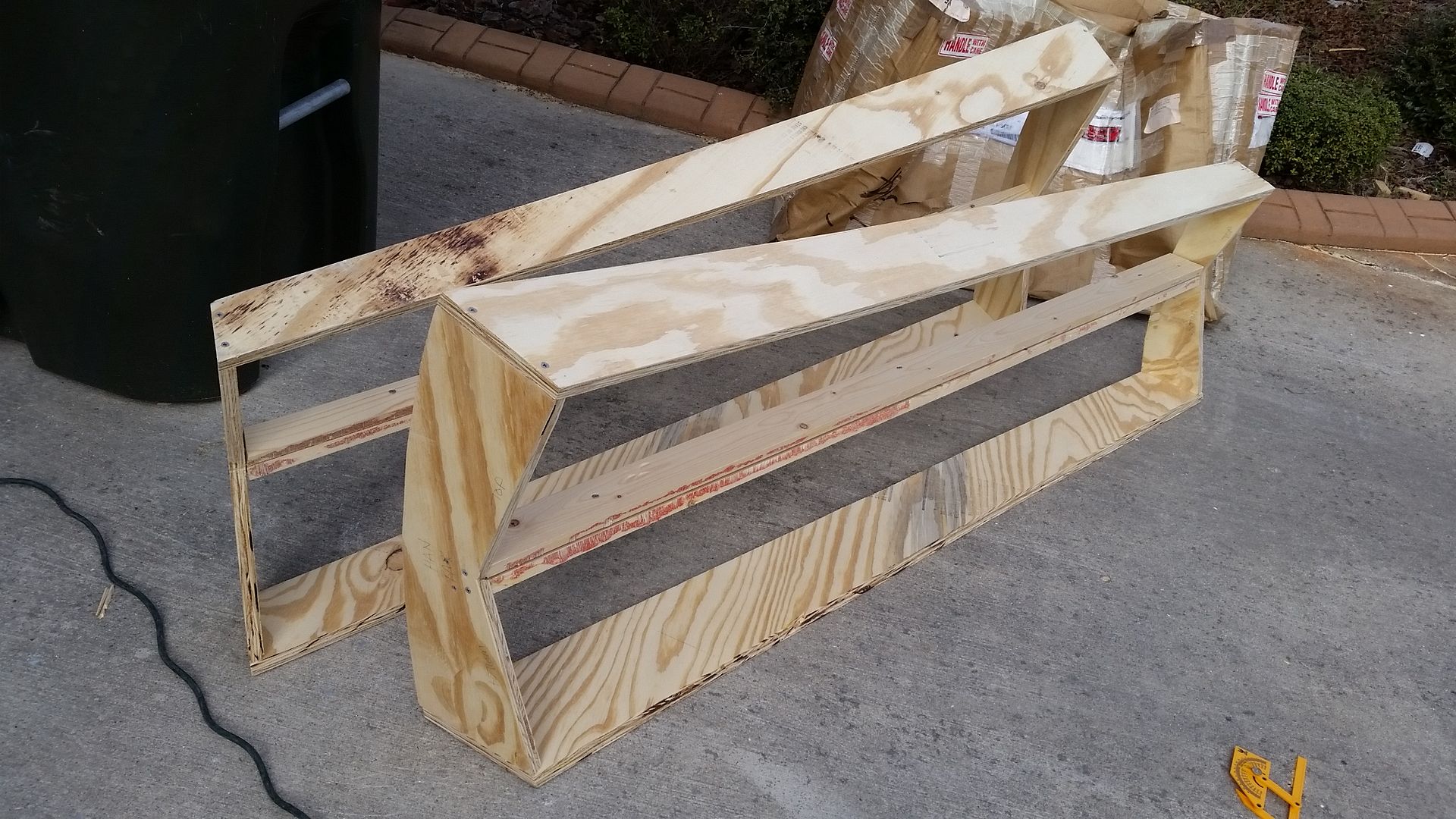 Cut and refit the new nose ribs and supports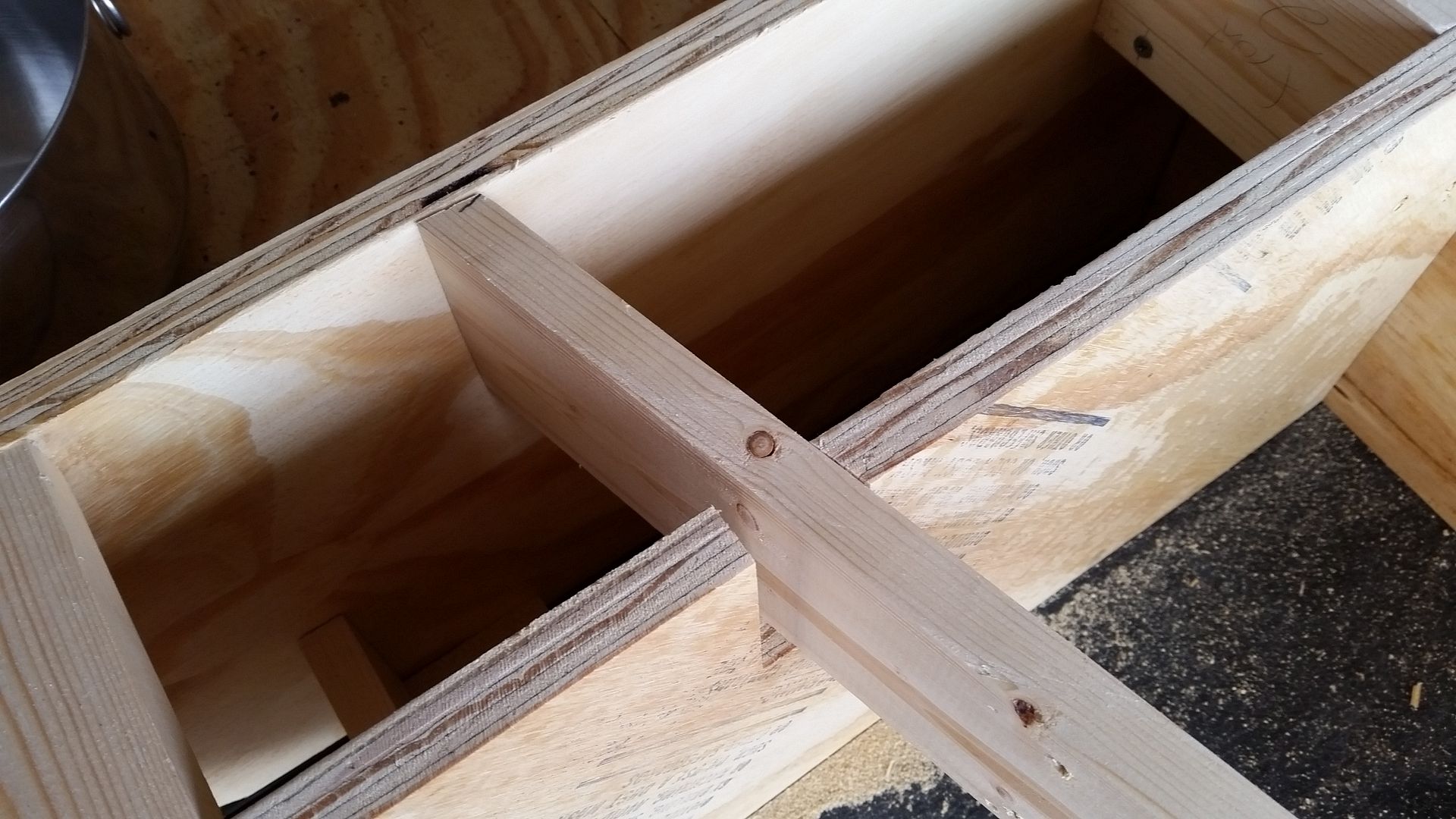 Nice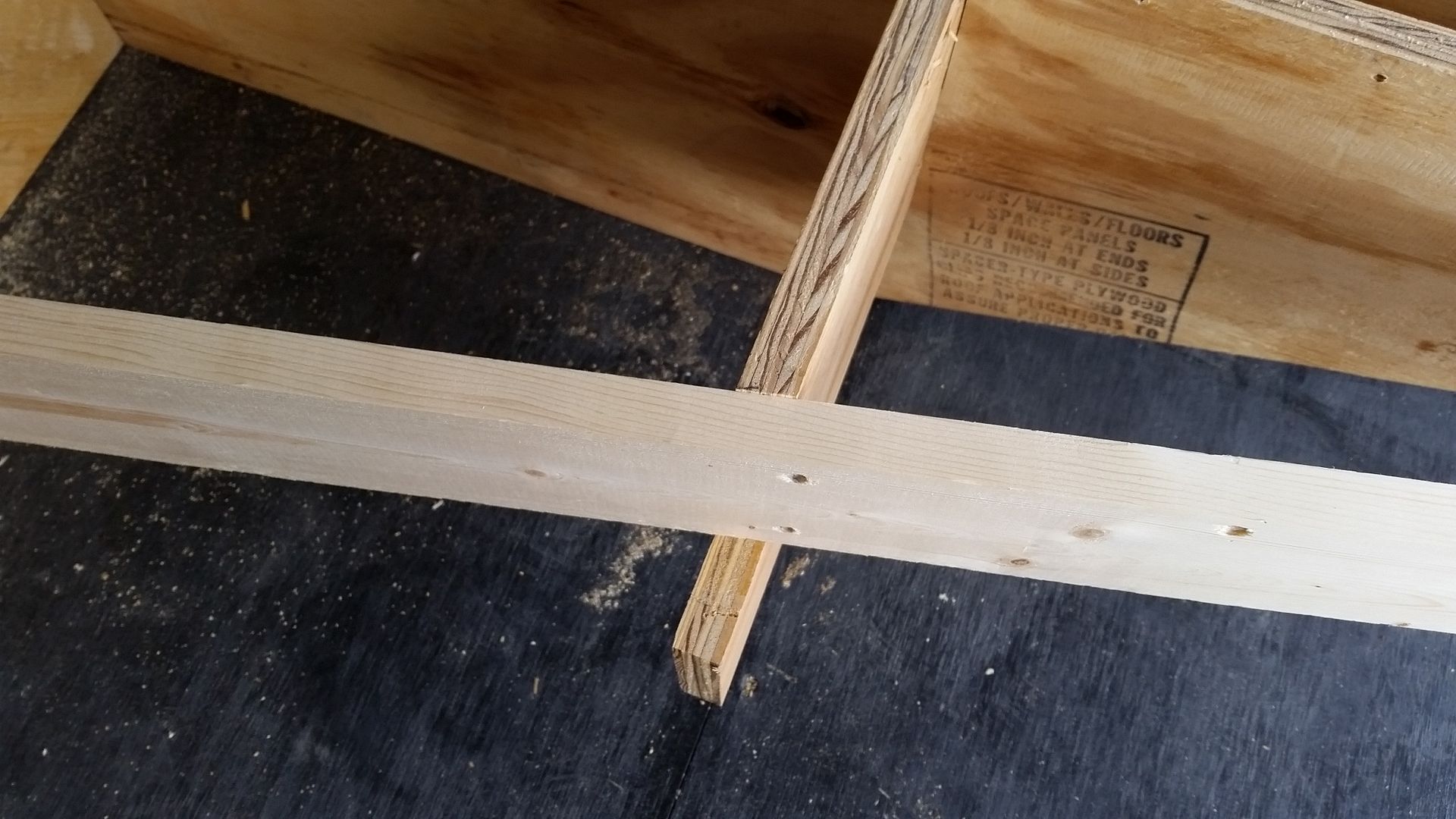 Chewie's side looking down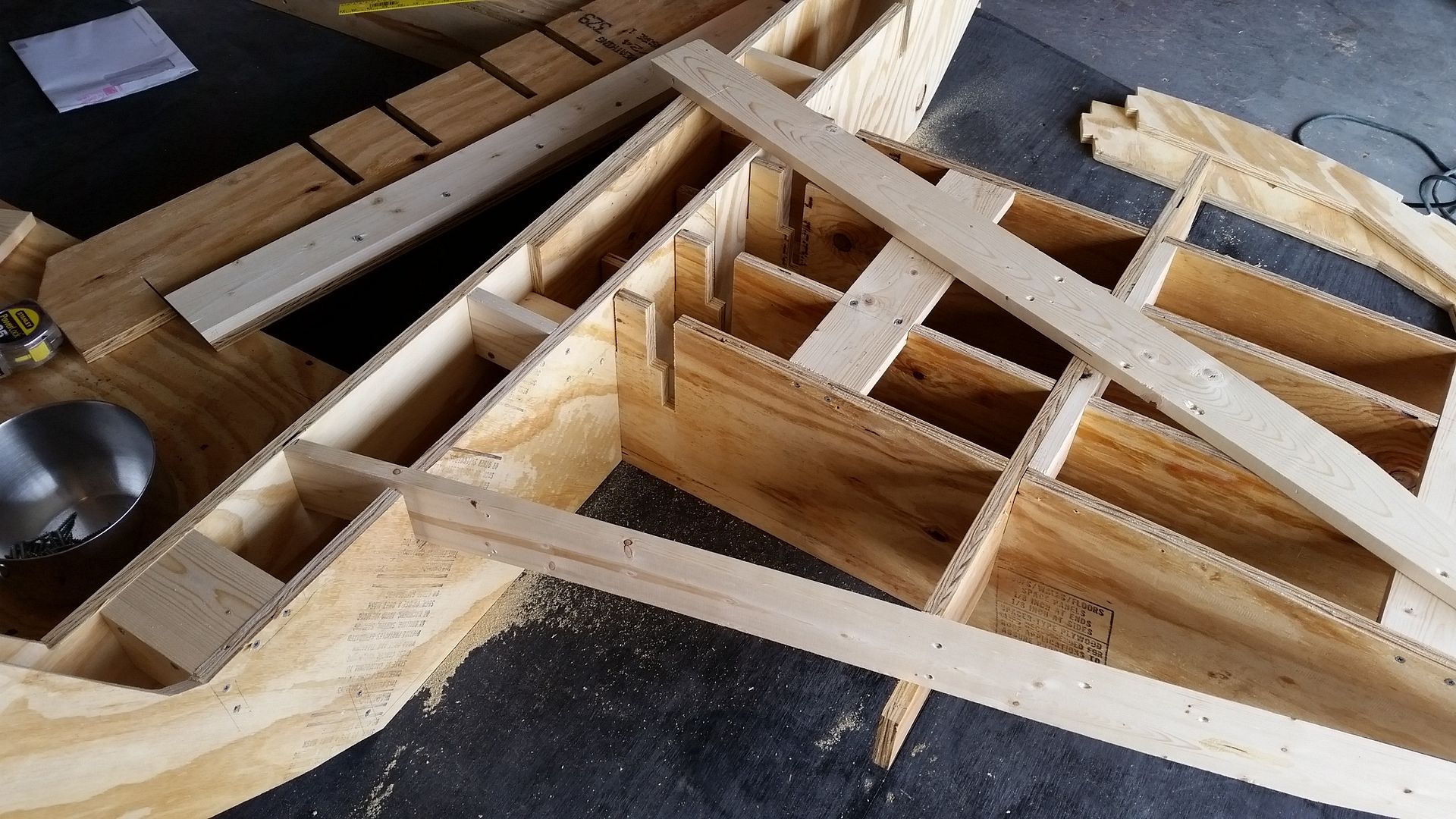 Its the little cuts here and there that make a HUGE difference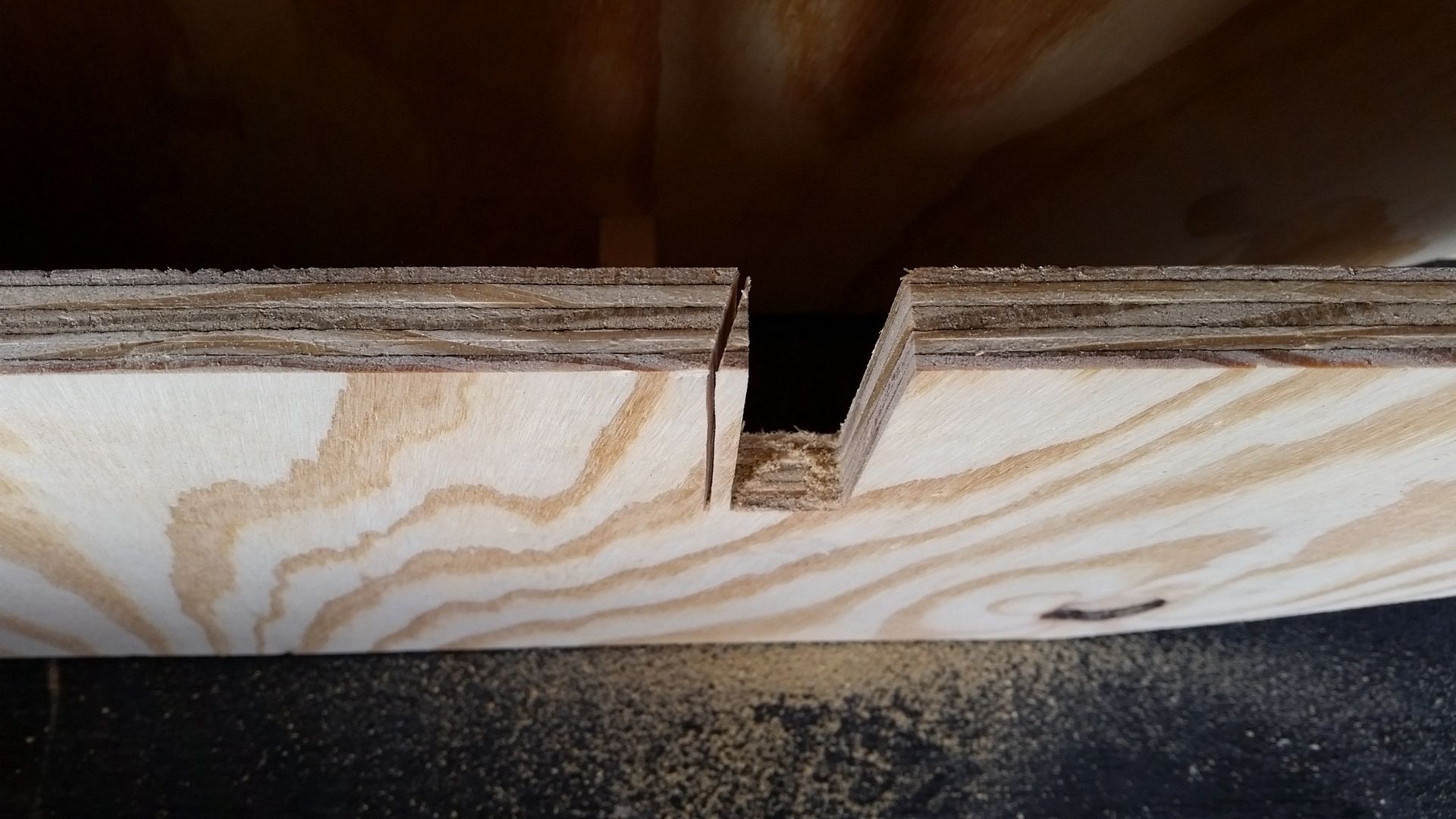 And make a mess  😉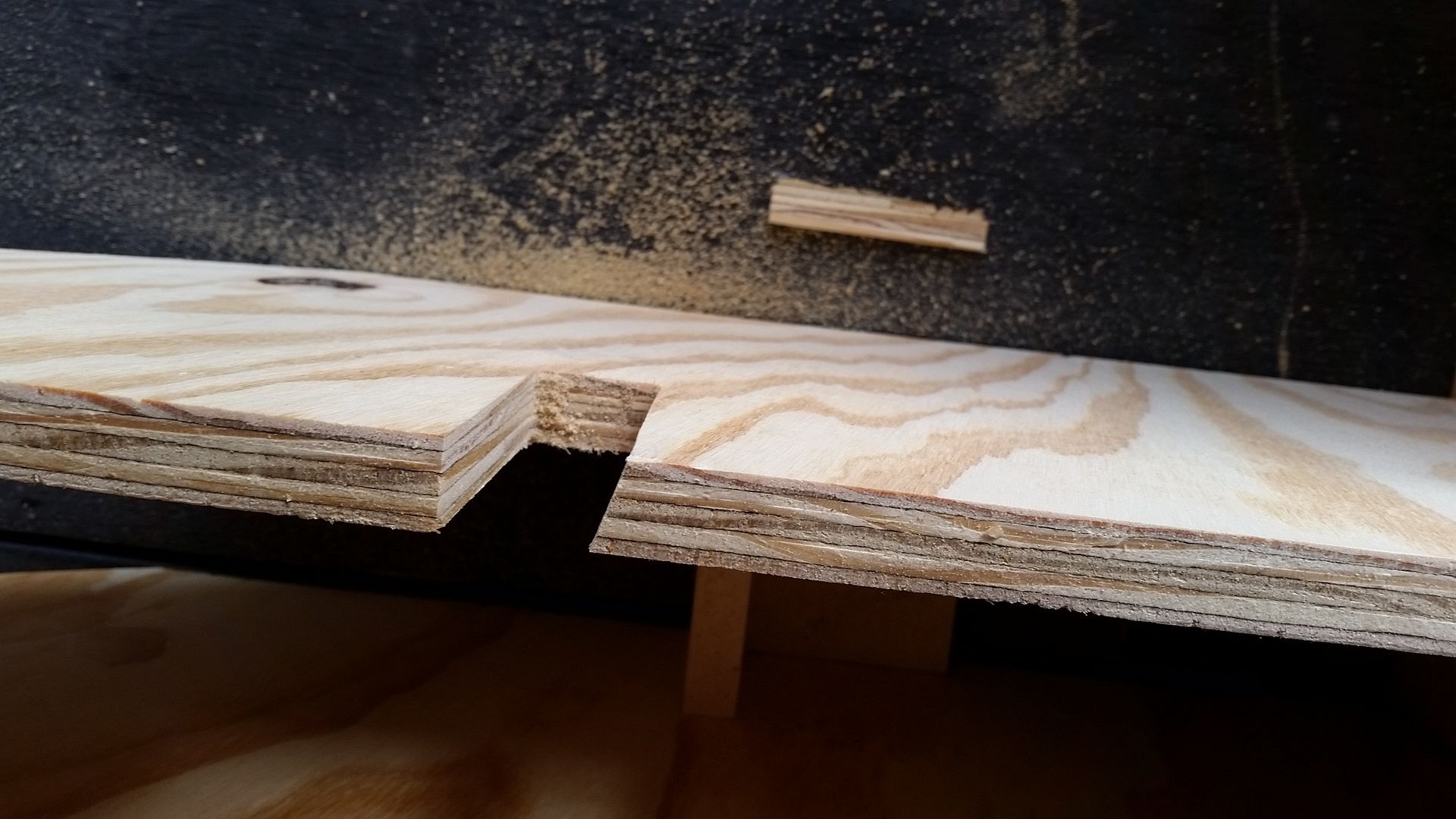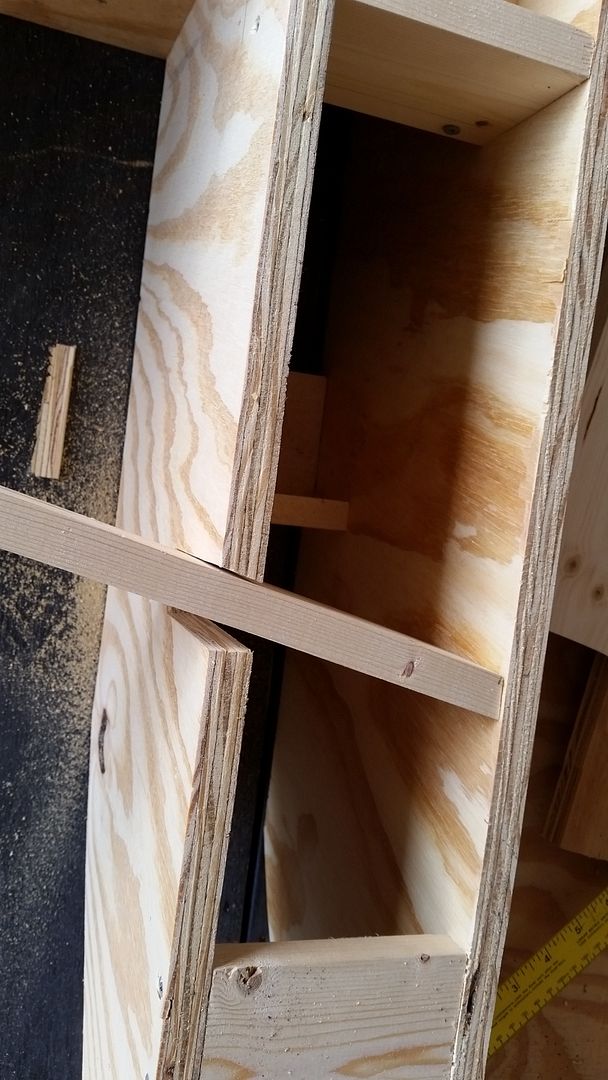 Now let's add some ribs!

Bolted the frame to the body!

Ribs are now in place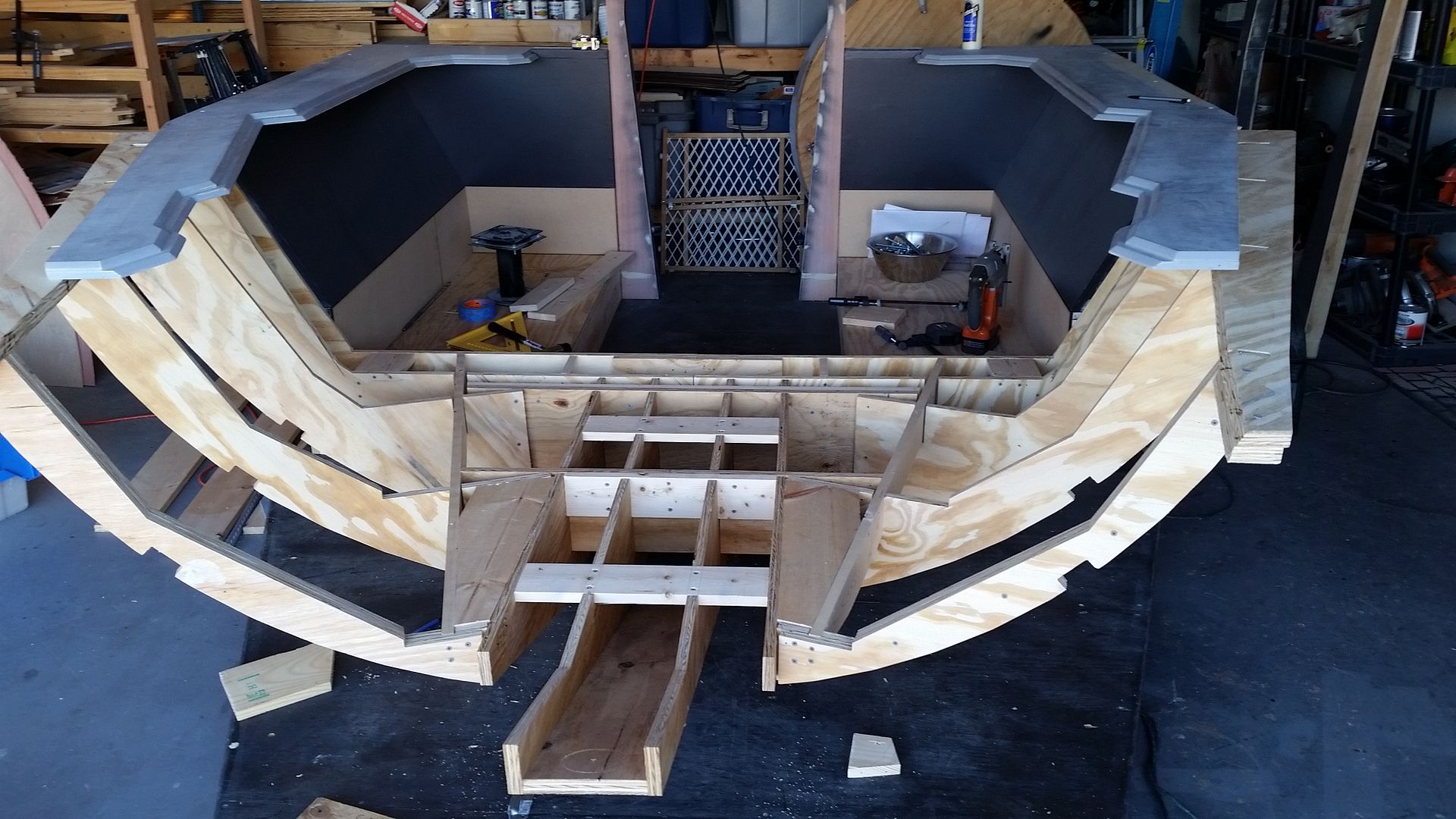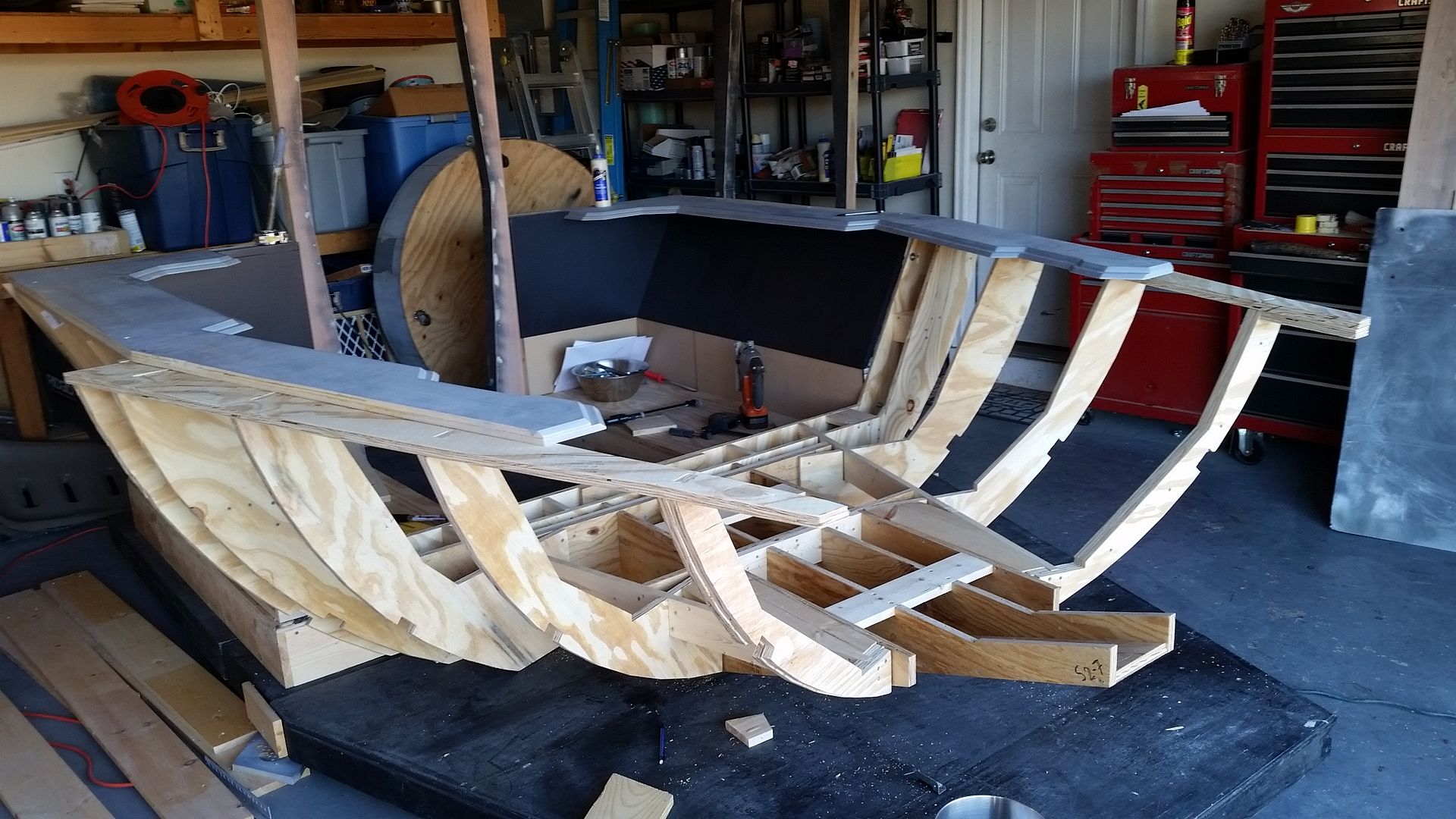 Volvo panels getting some paint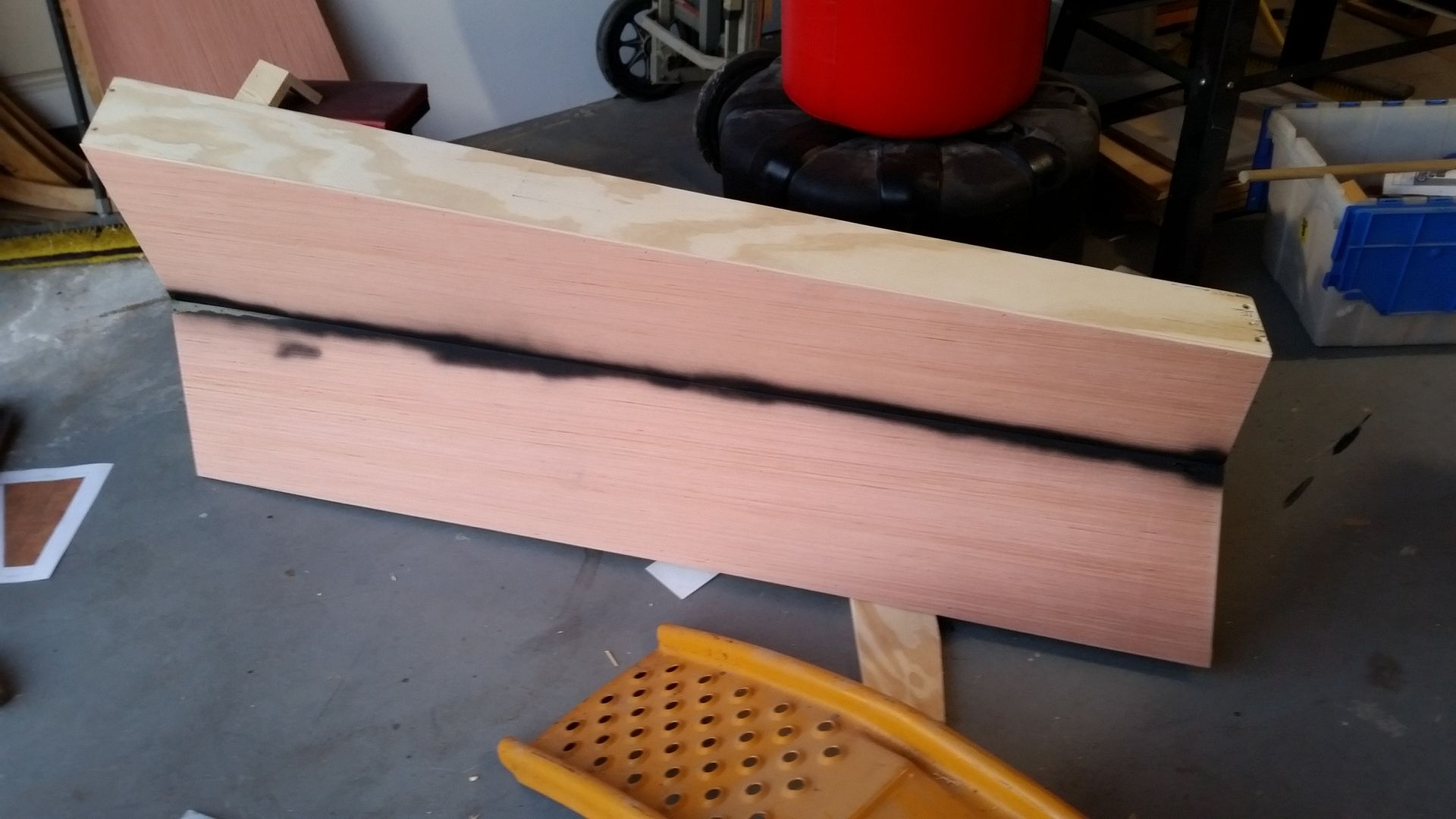 Lid added – and will be covered by thin black ABS plastic to avoid a LOT of prep work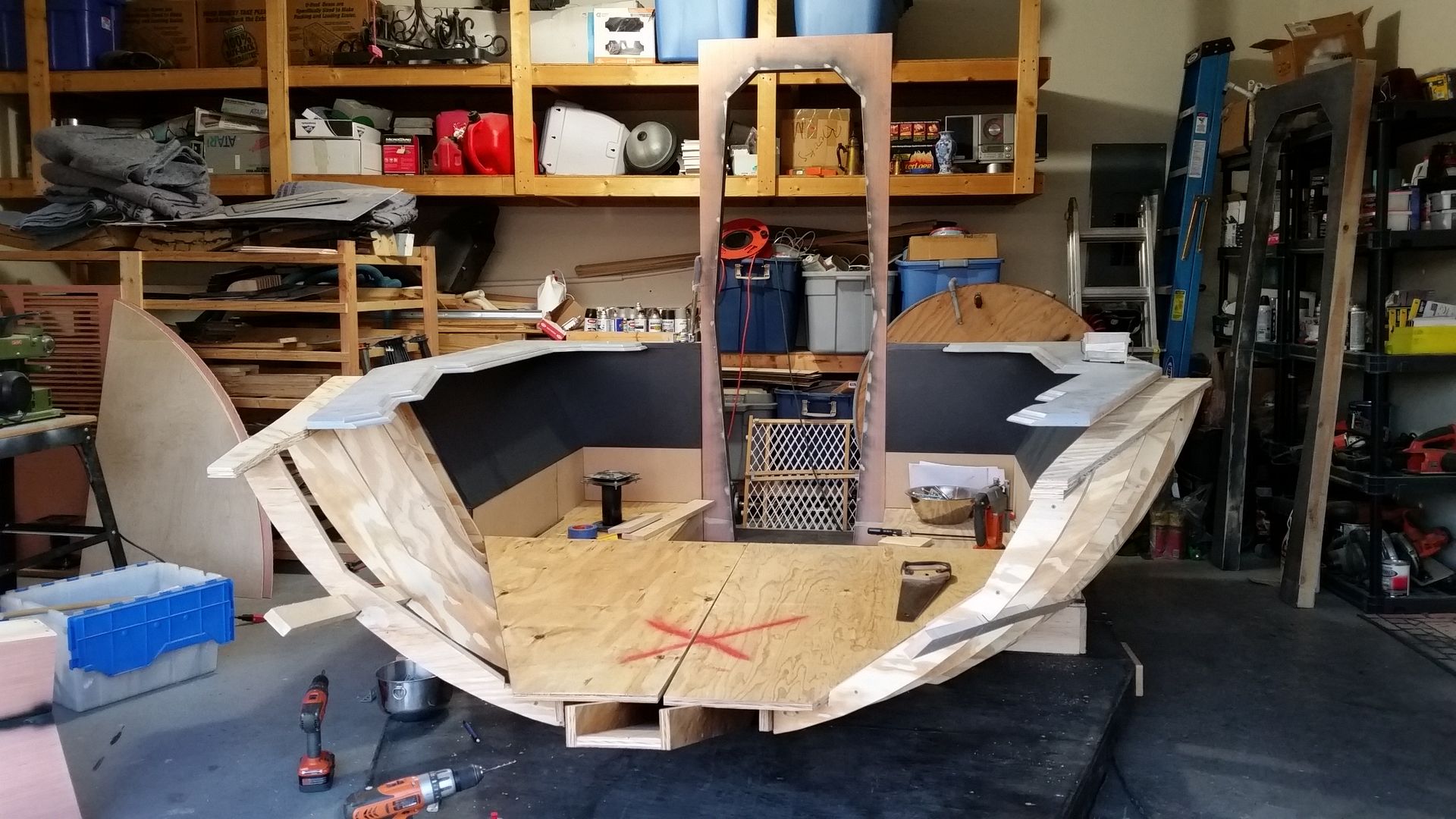 These side panels will also be ABS plastic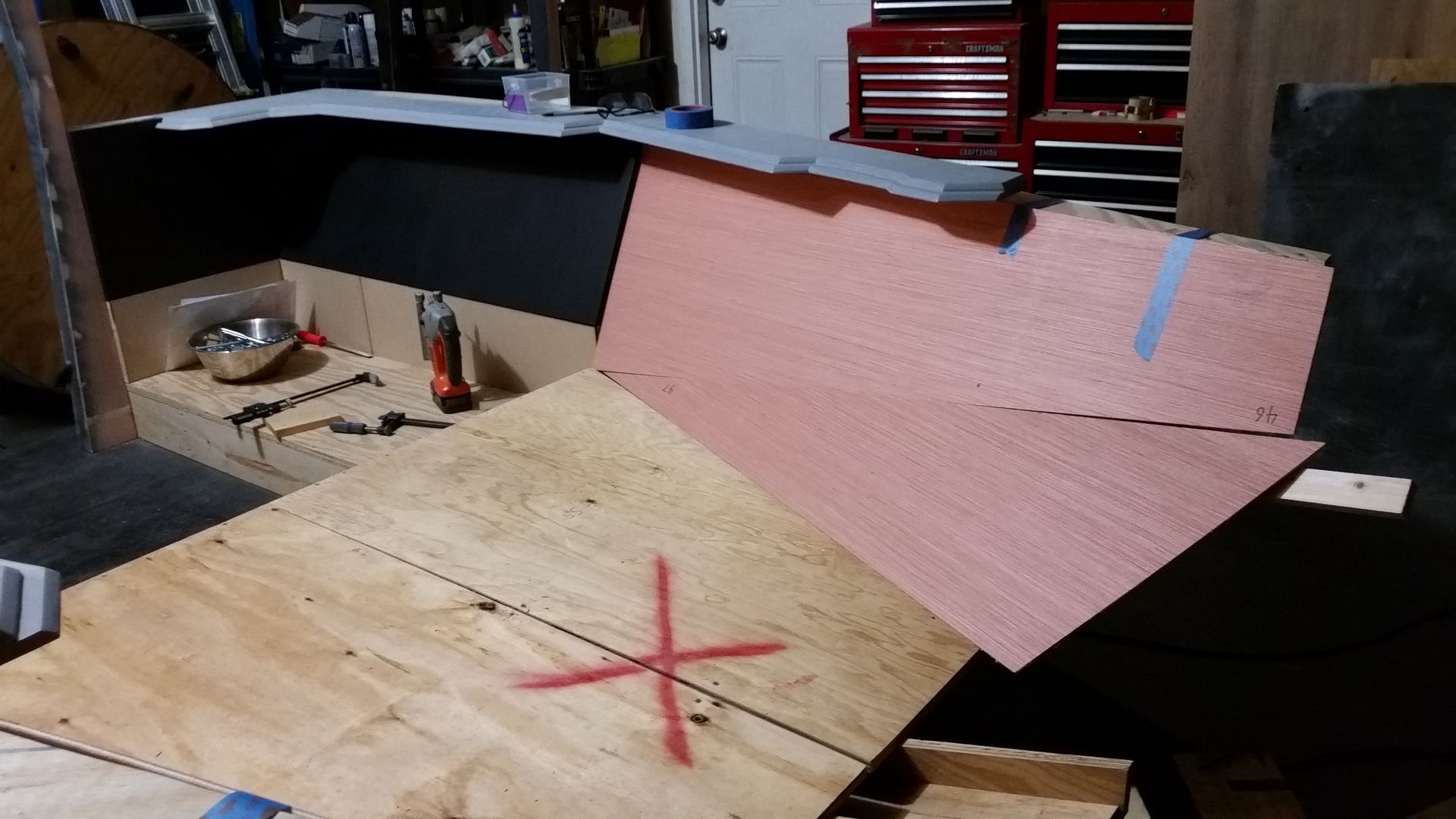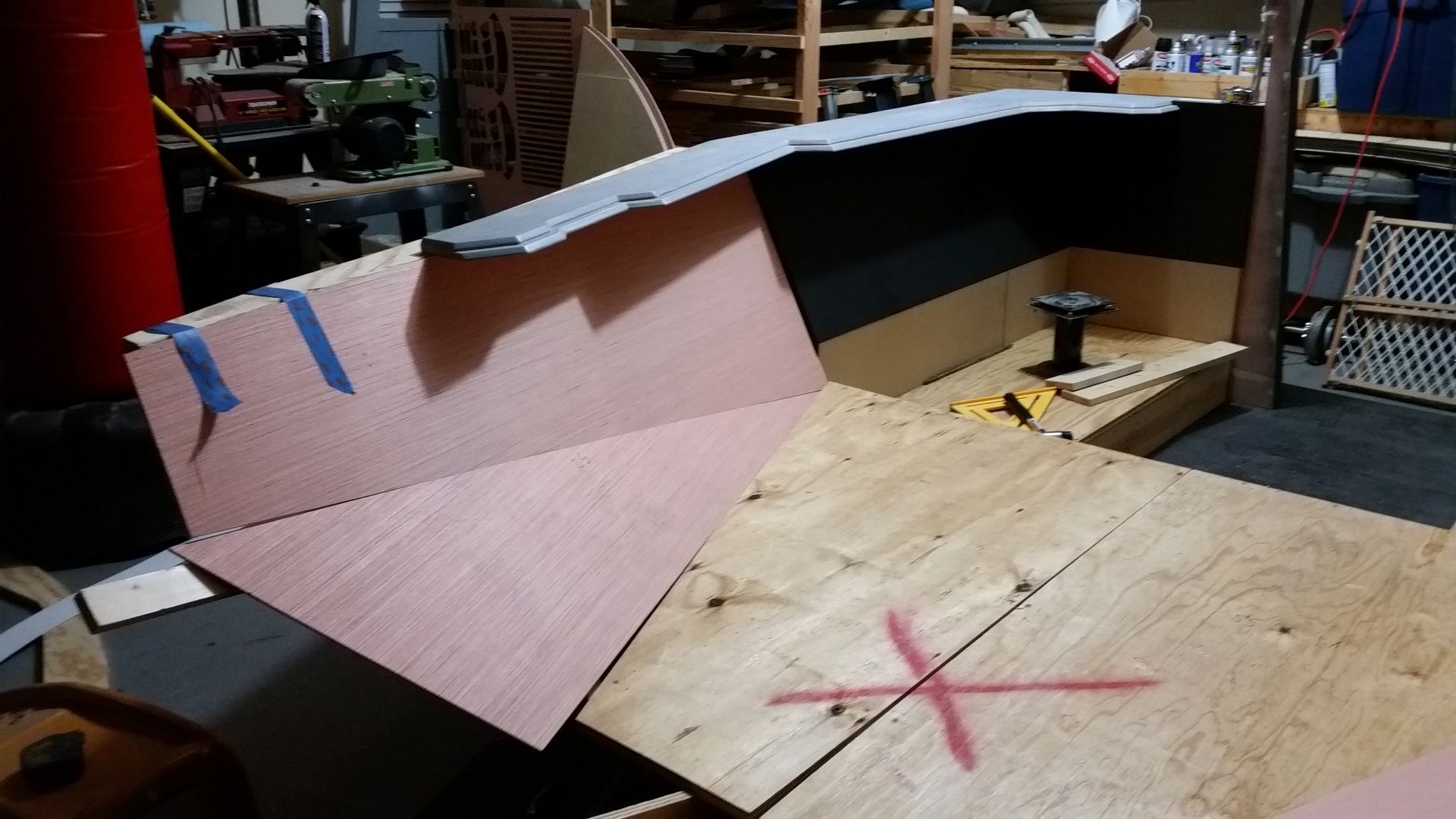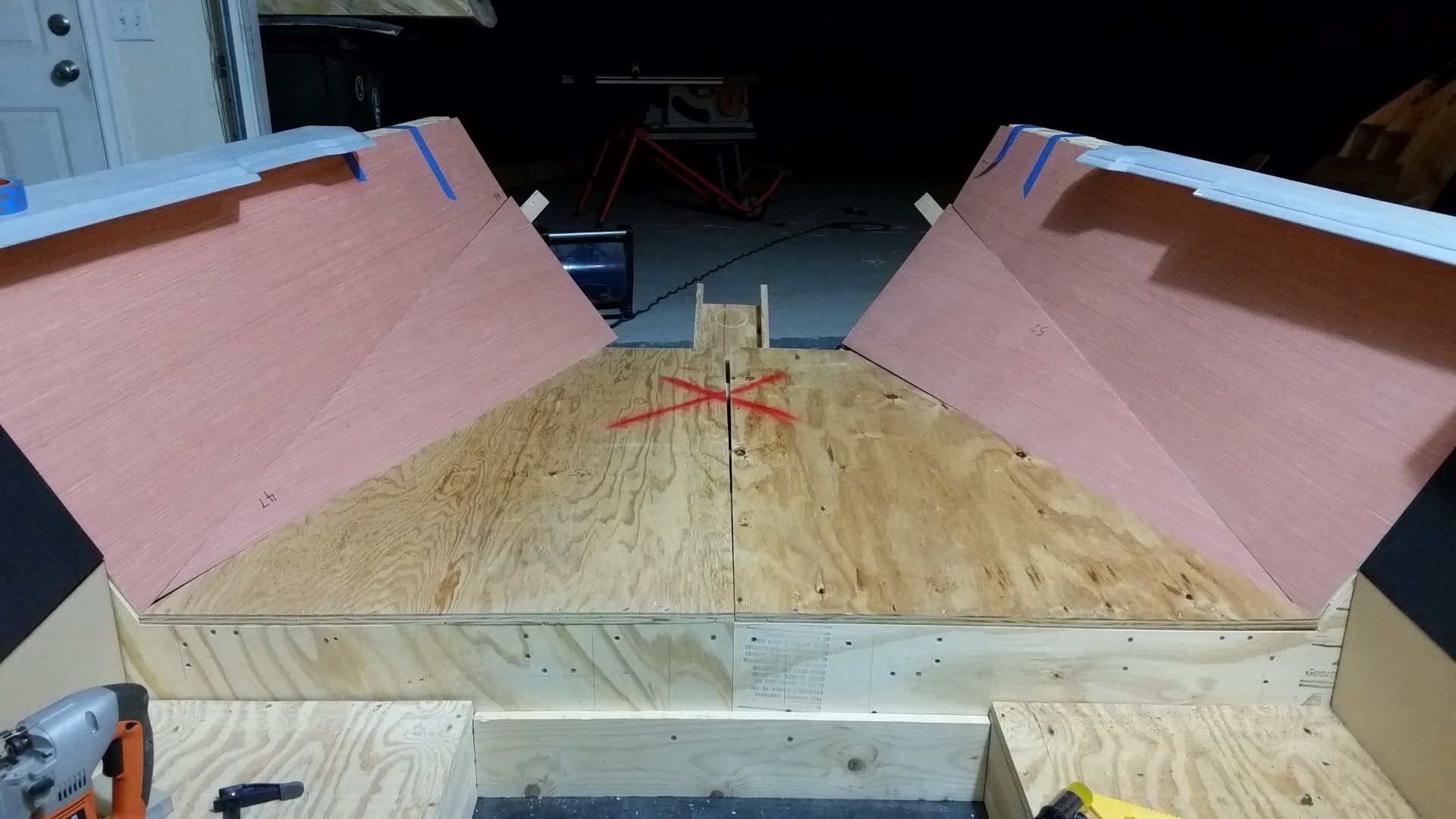 Volvo panels just aching for some paint and pin stripes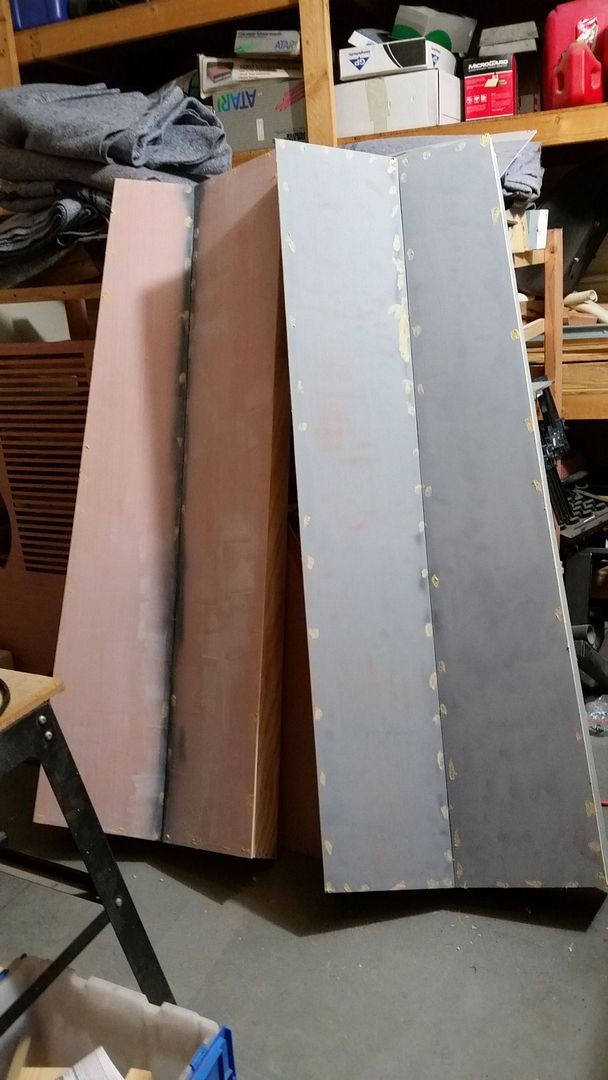 Making the Volvo panels fit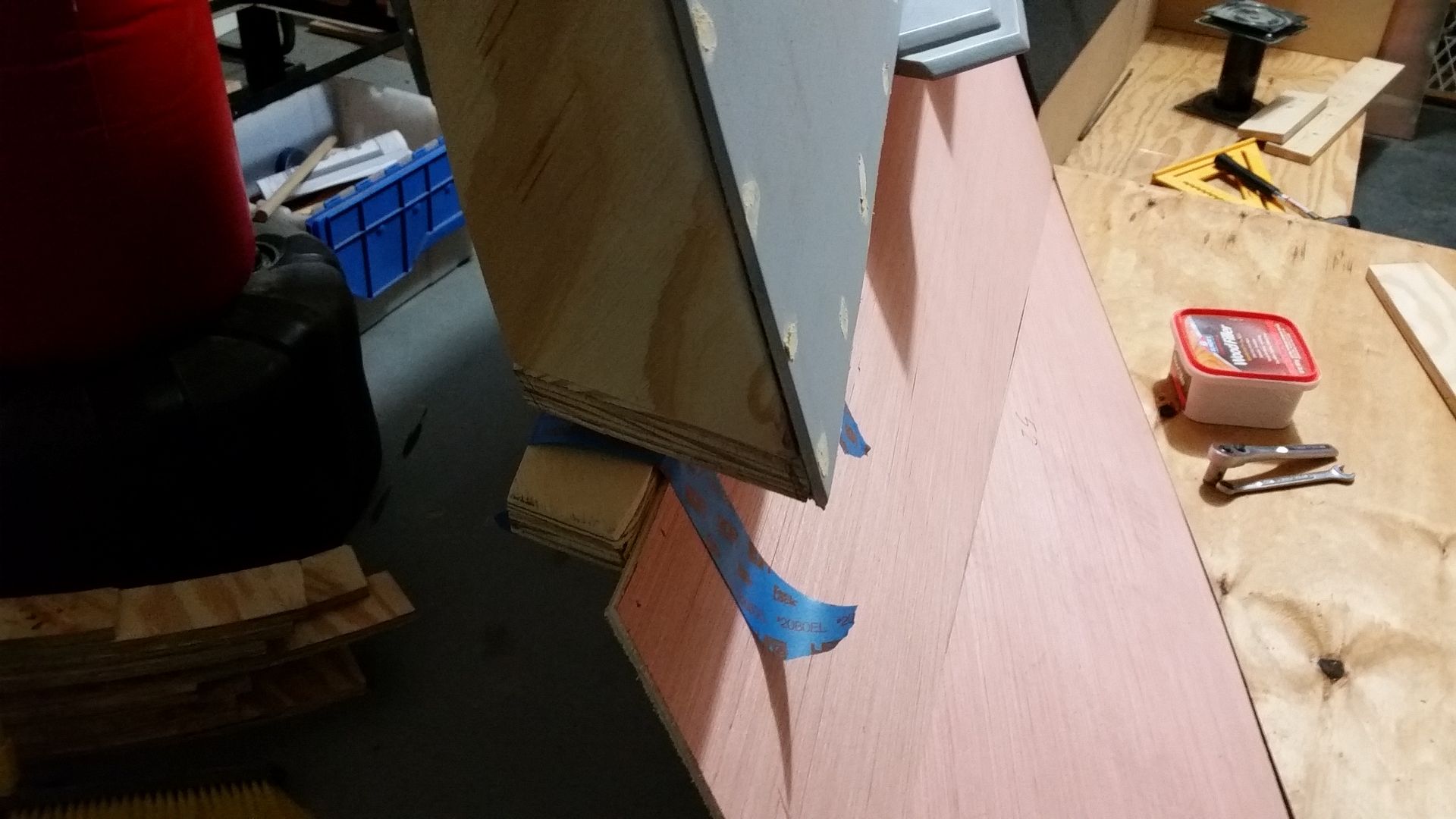 EWE… gotta fix that gap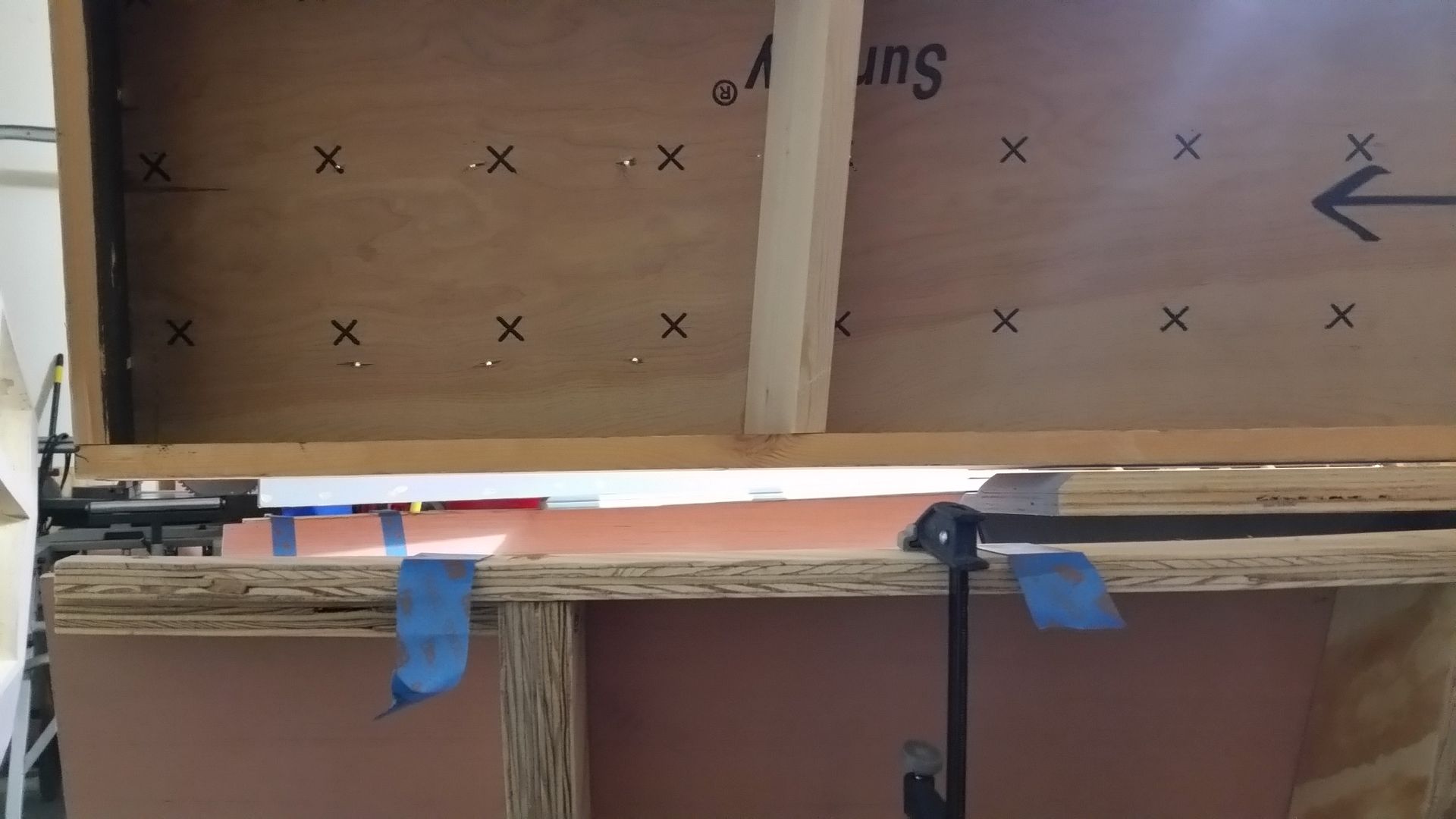 A new canopy arch – before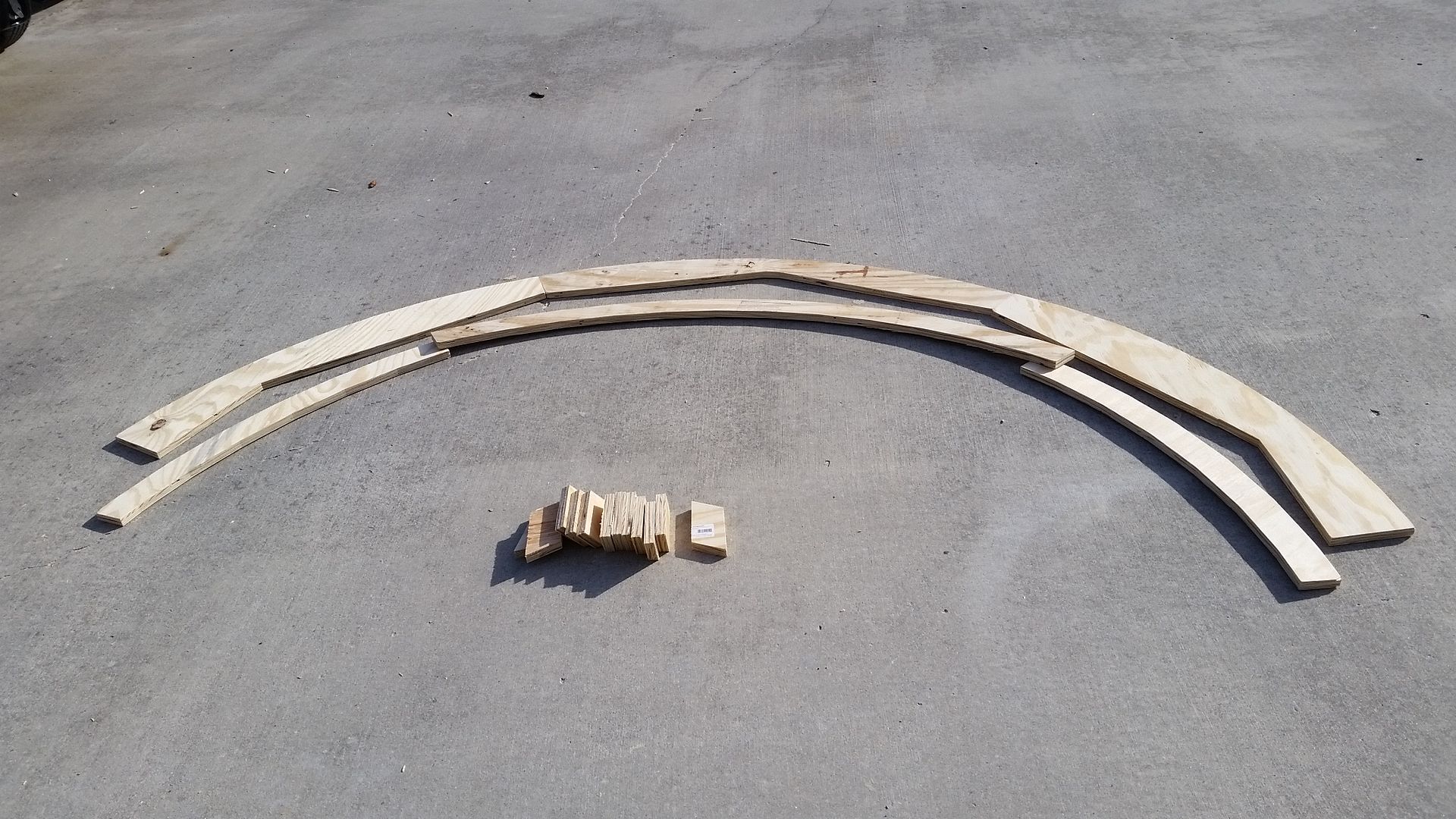 After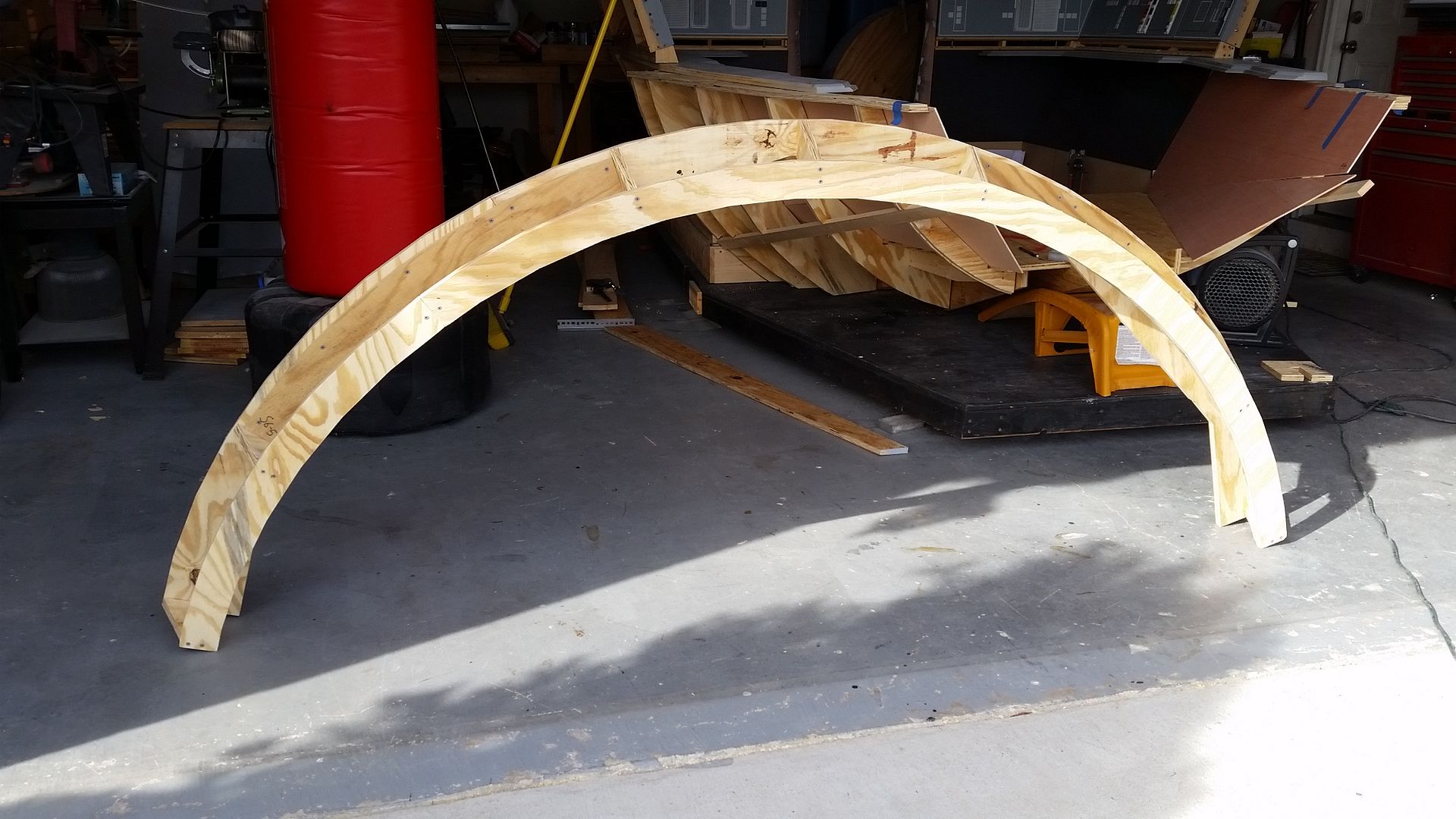 Once everything was in place and aligned we started to put everything together and added supports as we went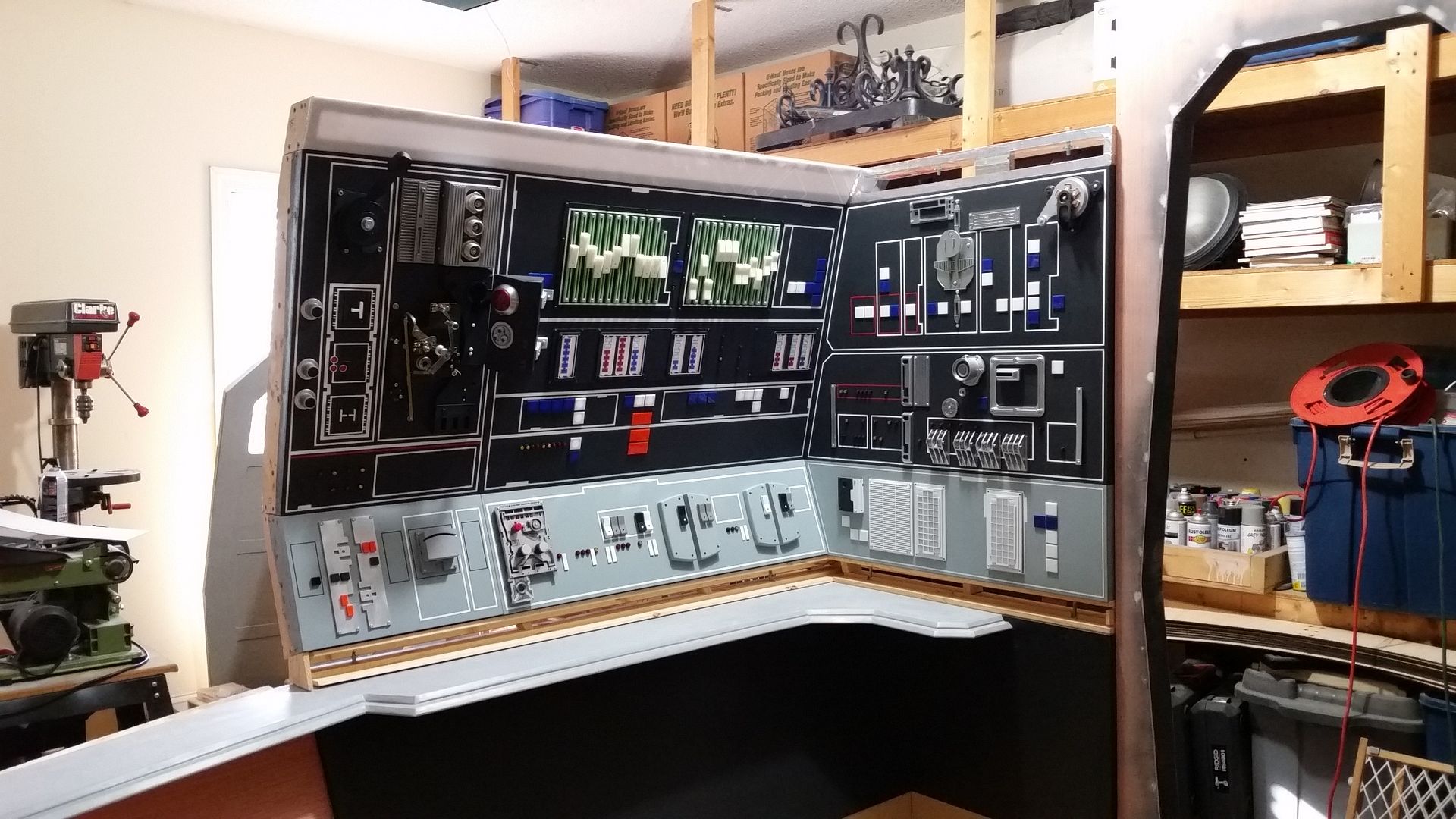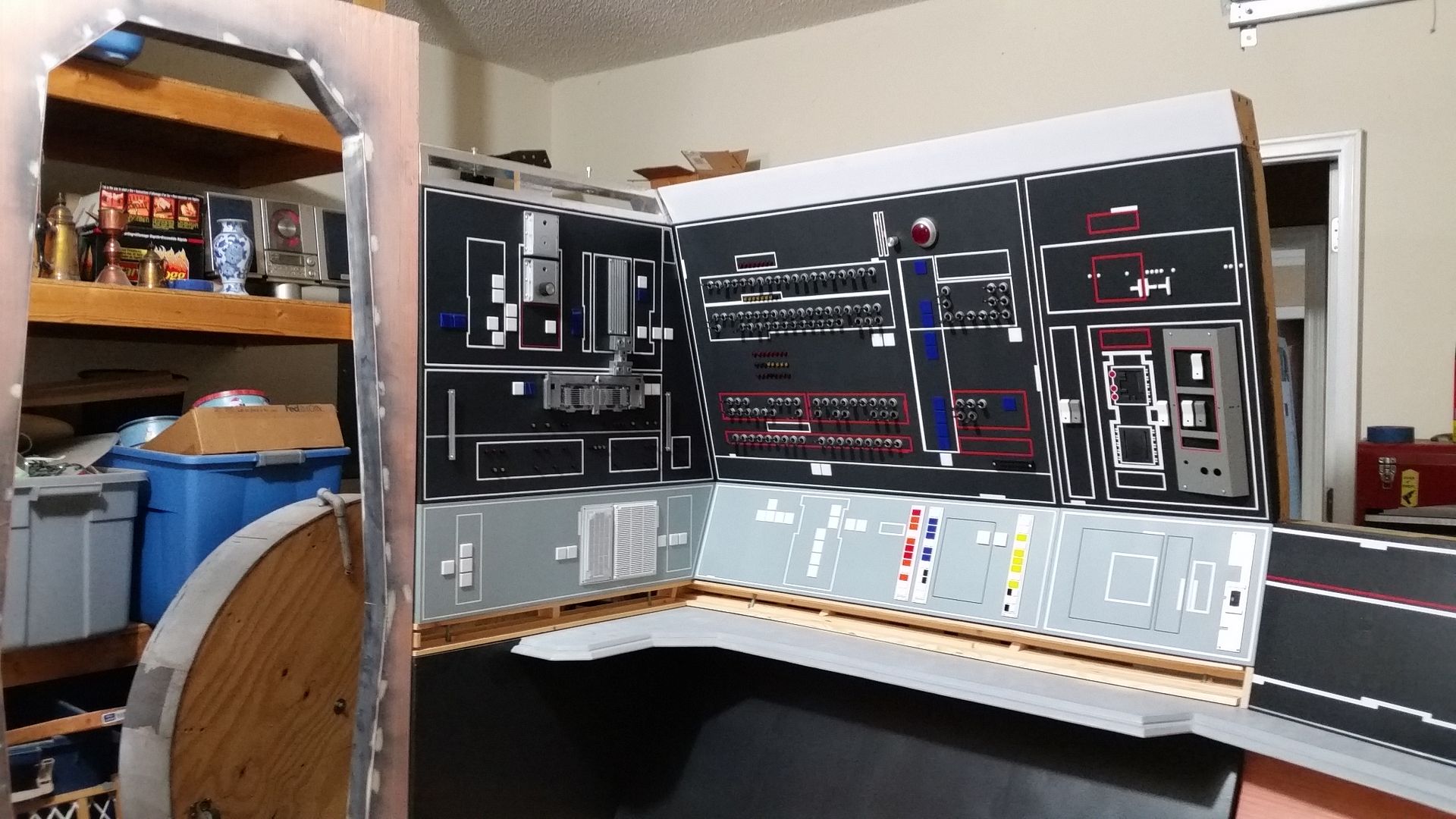 Adding some support pieces to the shelves / tie in beams for the ribs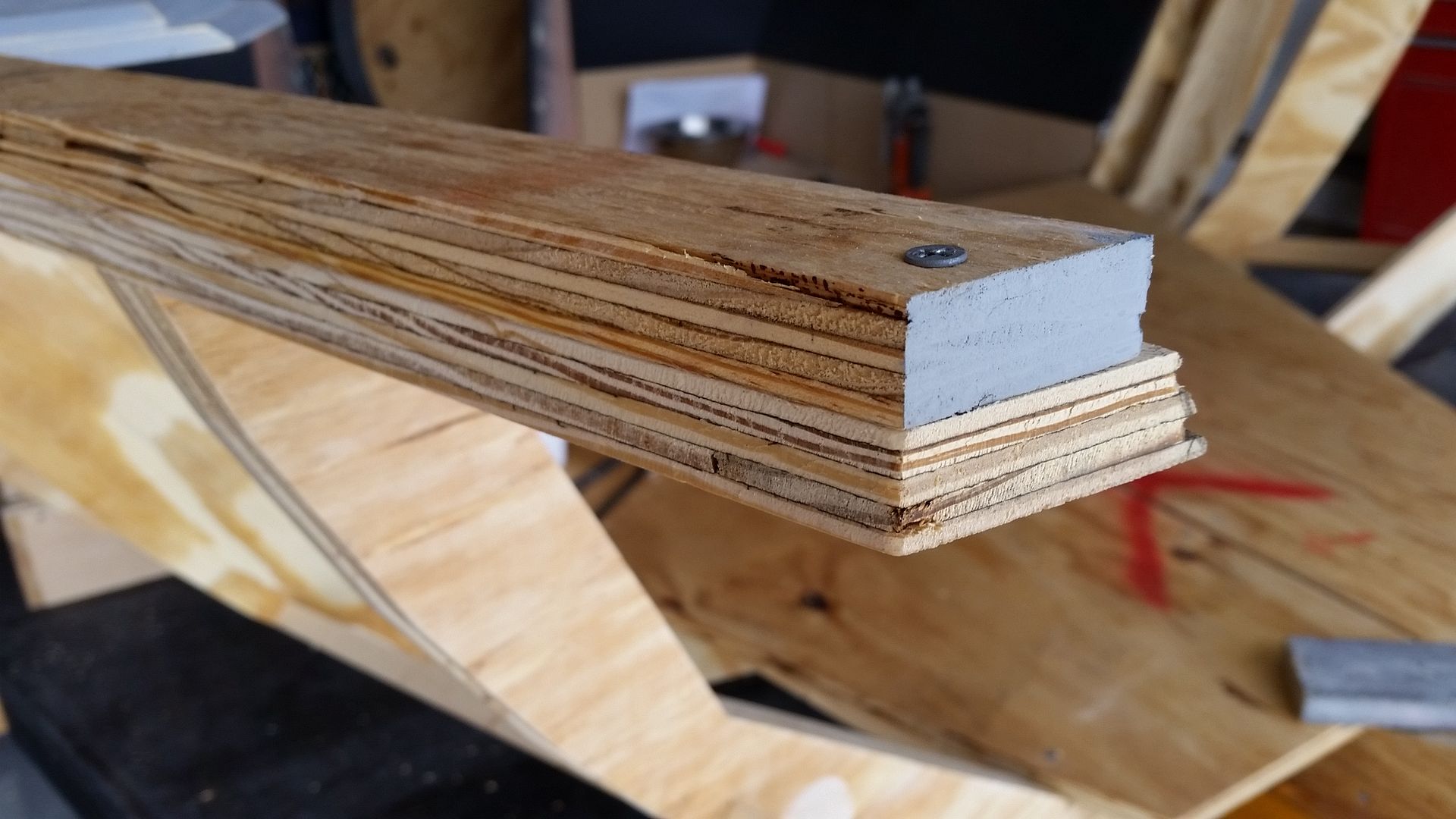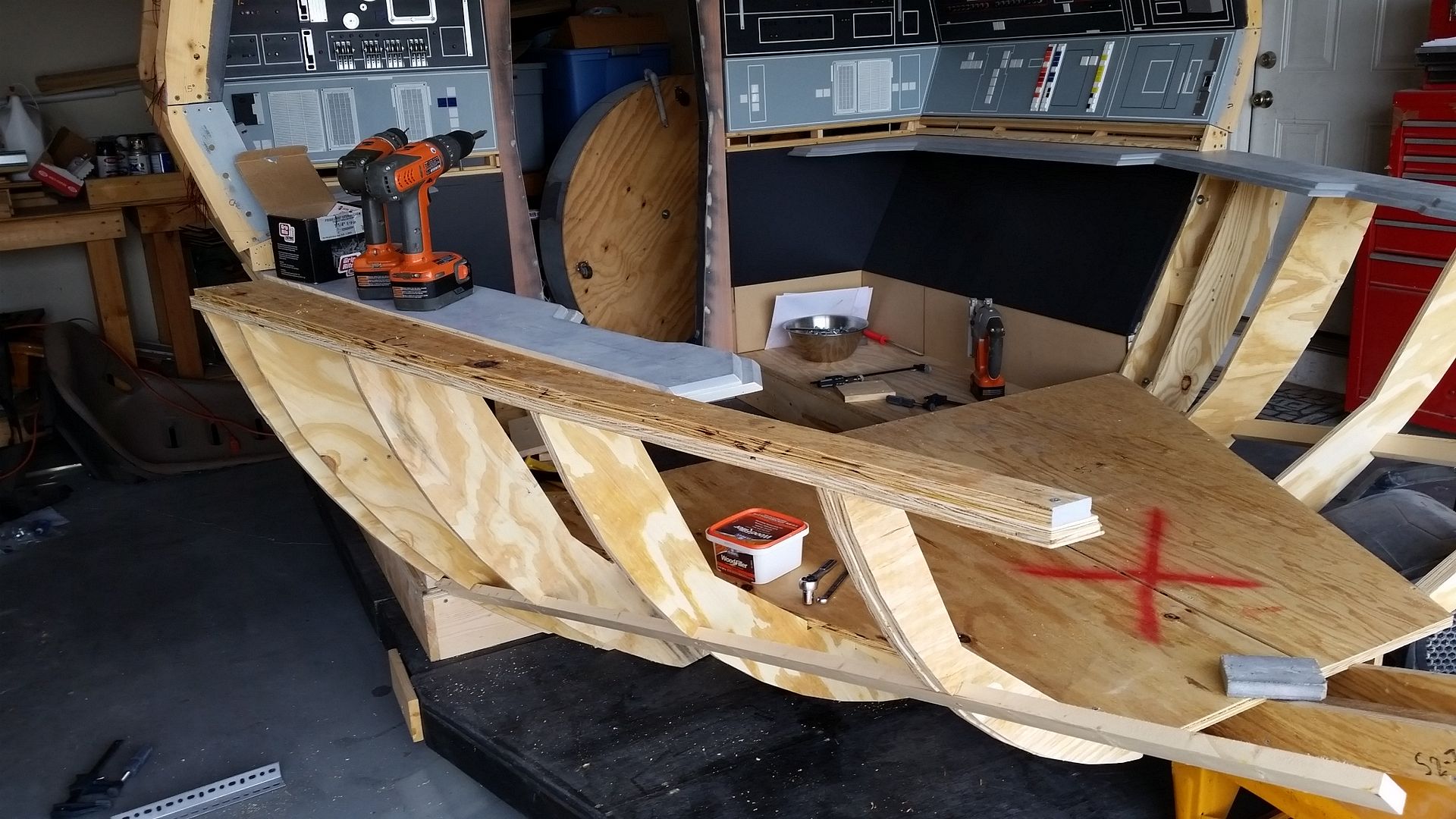 Canopy arch in place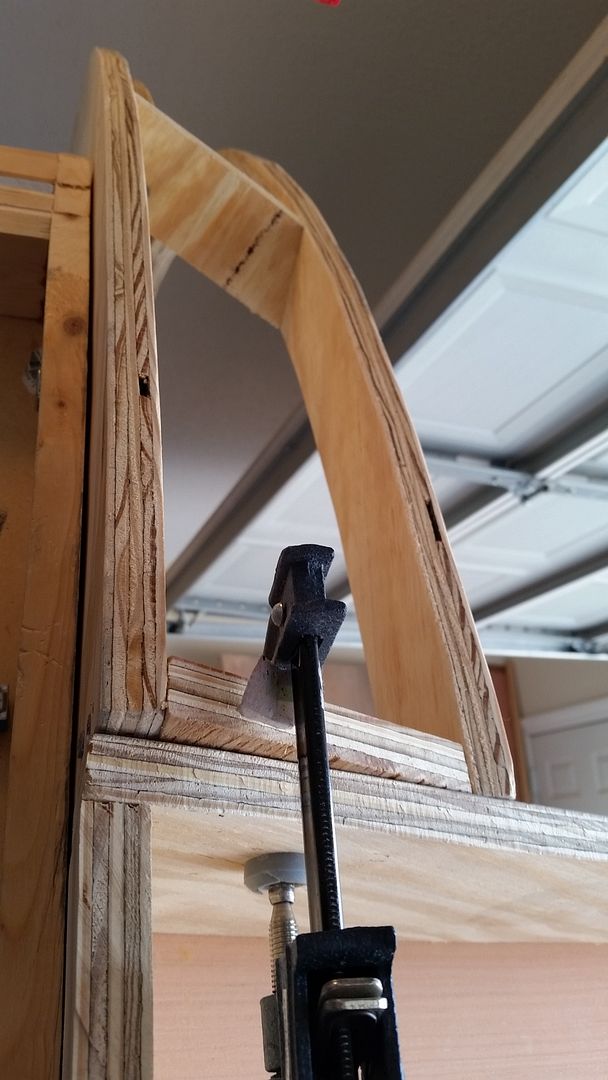 Yes… that the garage door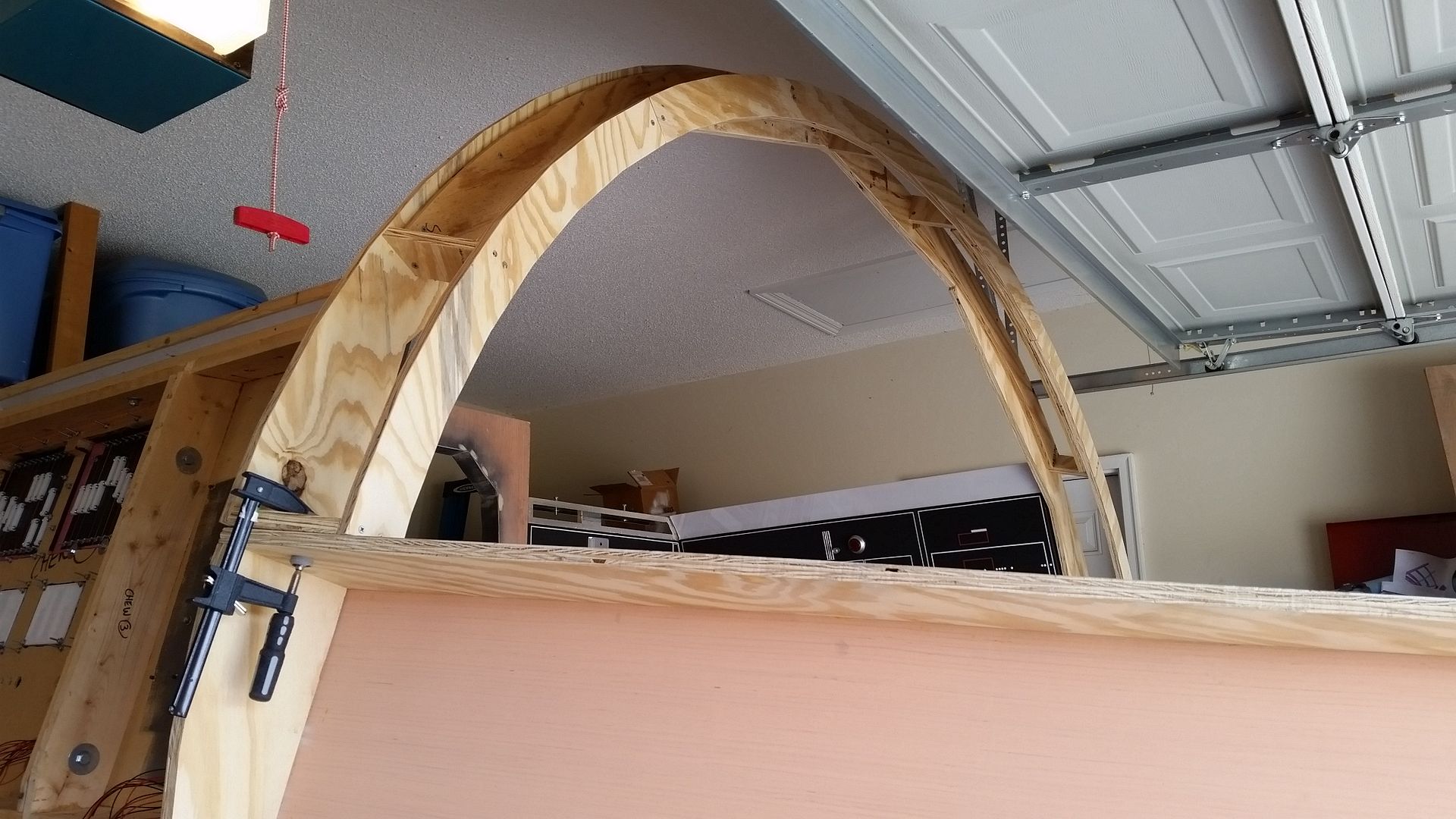 We then had to some minor work on the Volvo panels to realign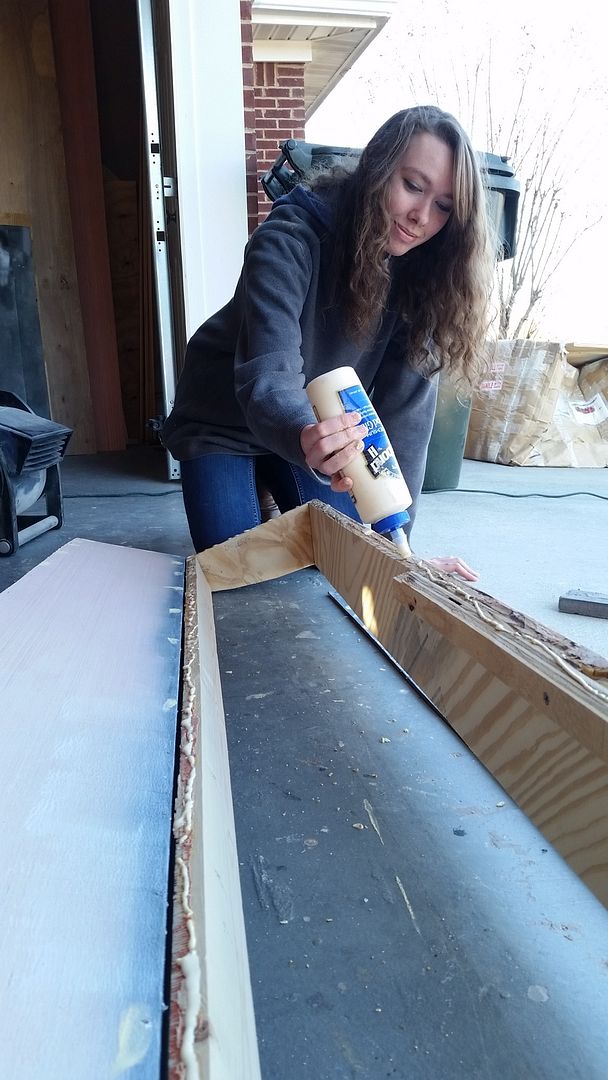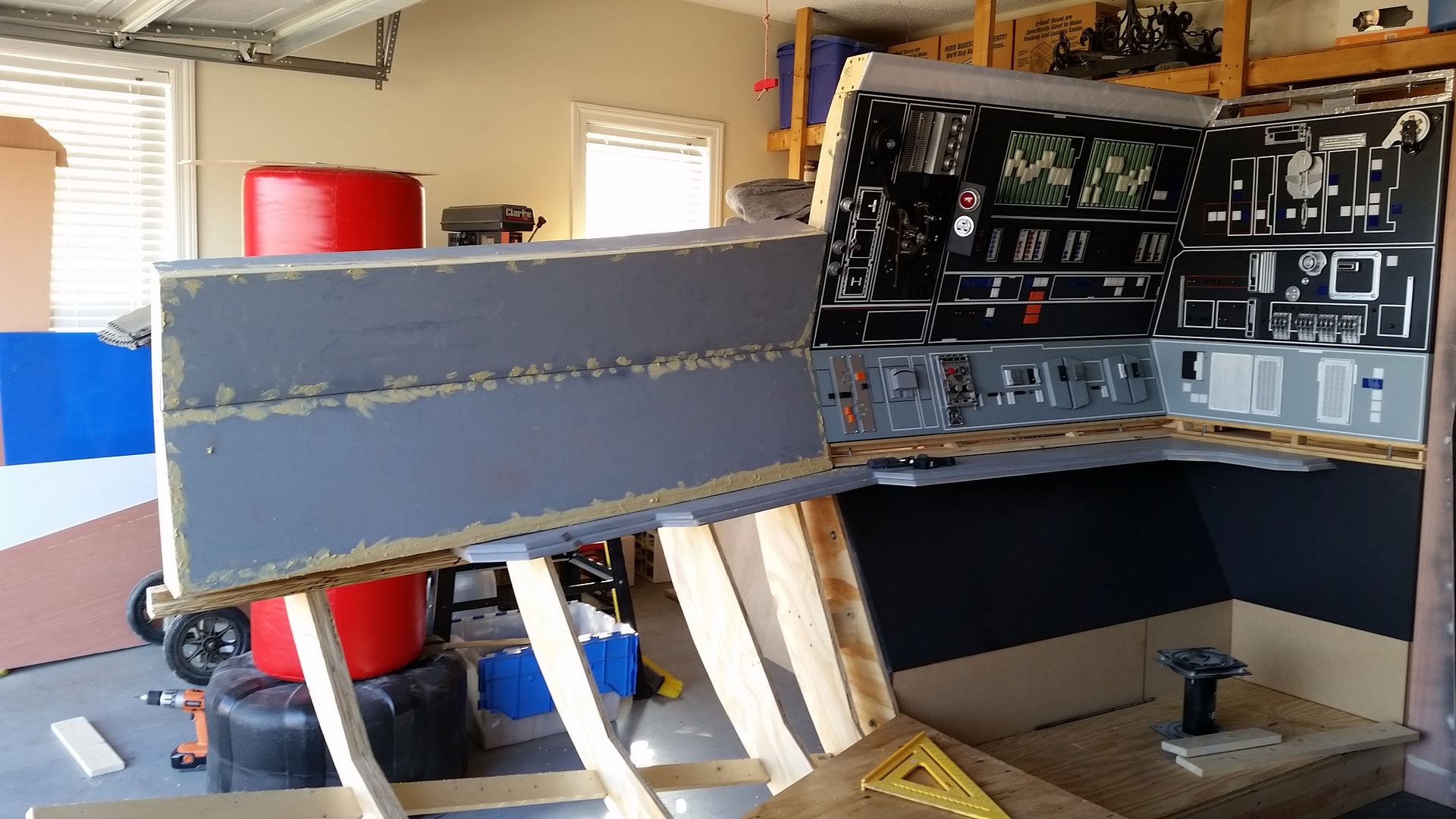 Lots of filler later and in place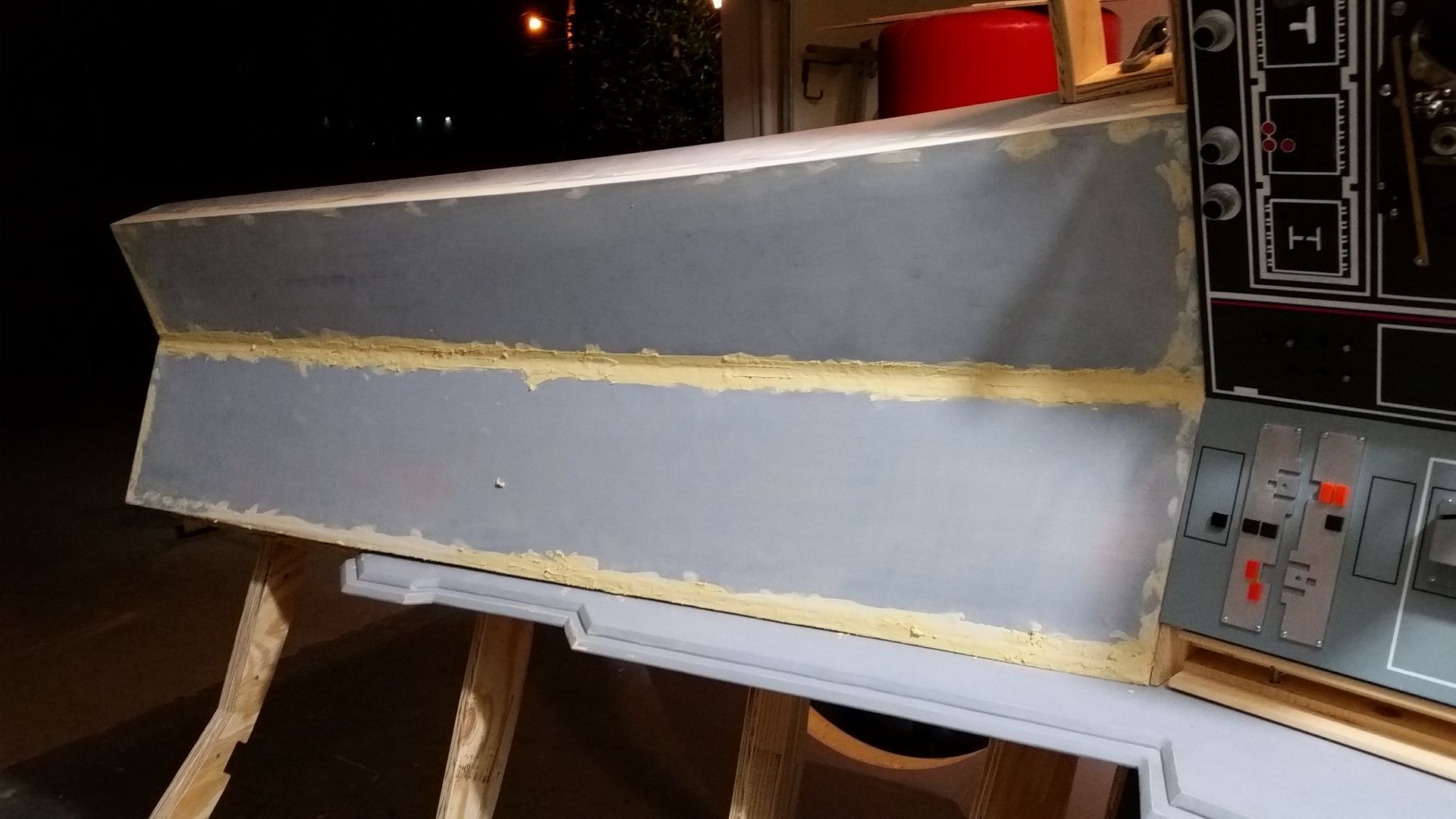 Han's side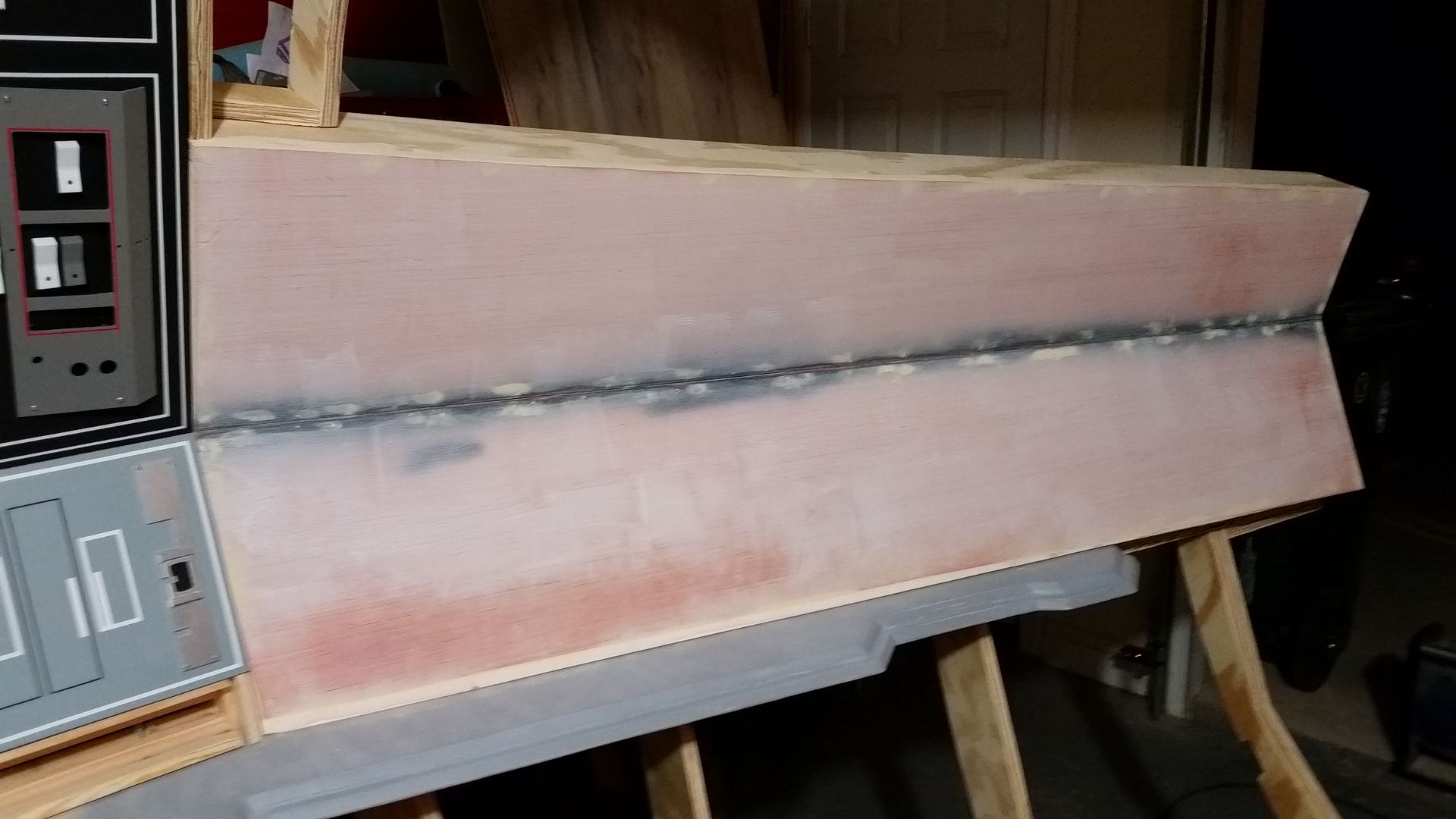 Bolted in place – note the exterior curve of the cockpit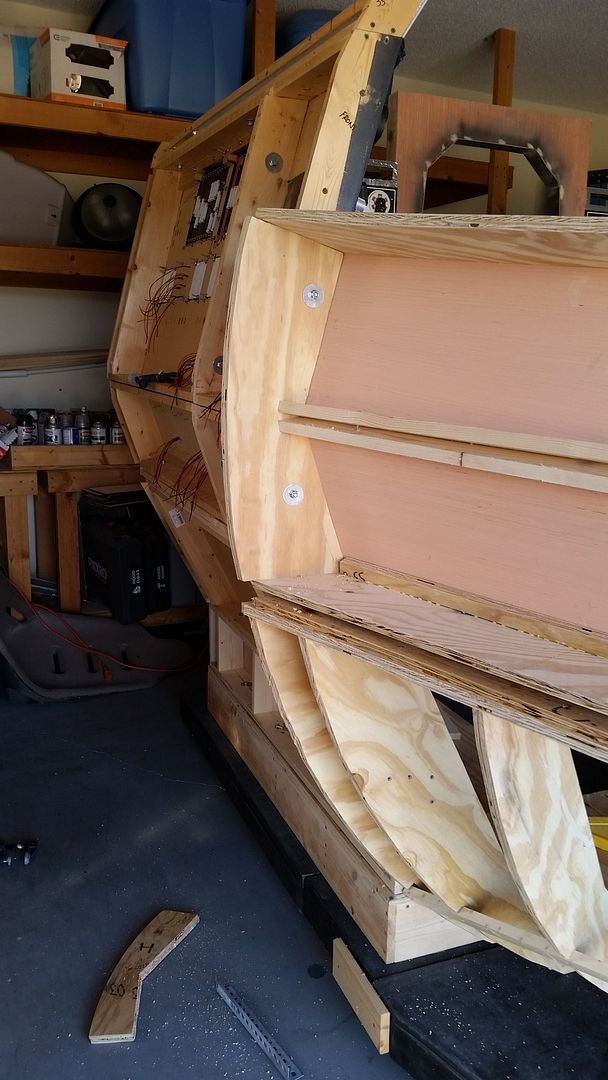 We added a sub frame to the door frame to mount in place – this will be covered by the door pads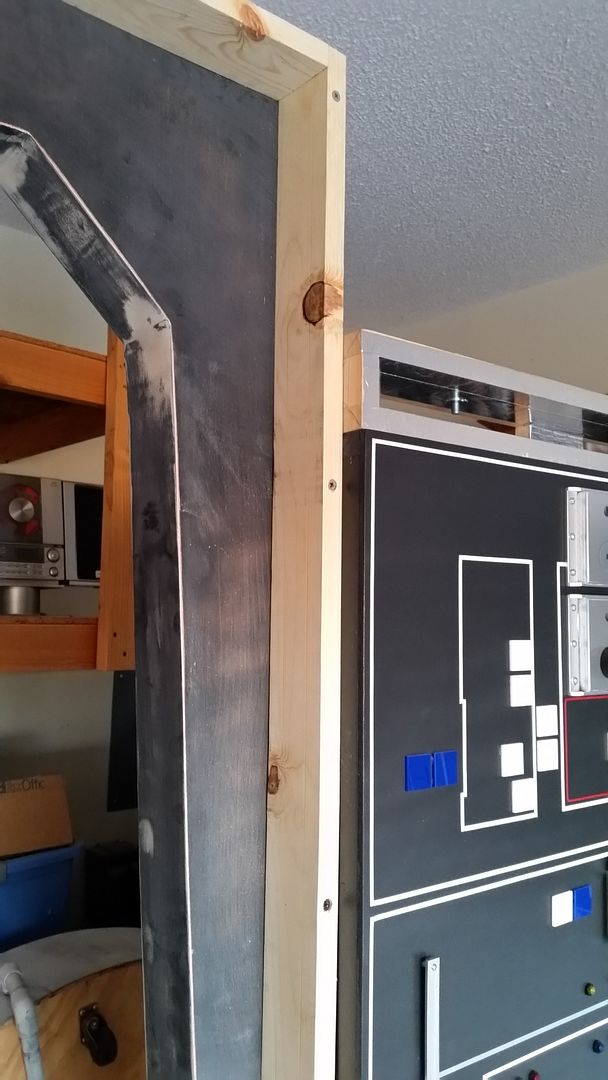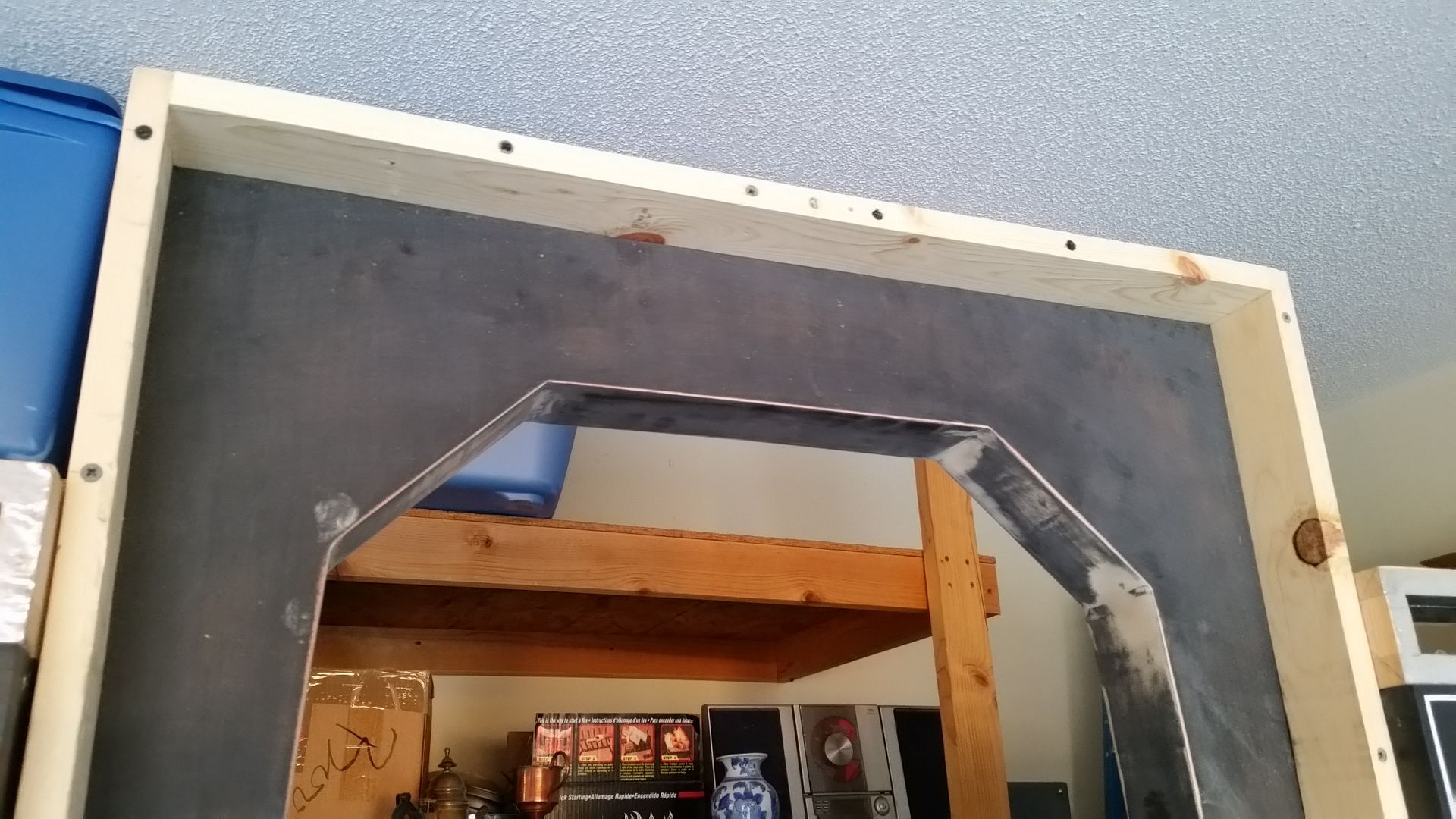 The door frame itself actually sits behind the main panels so this was a challenge to figure out "how" to do it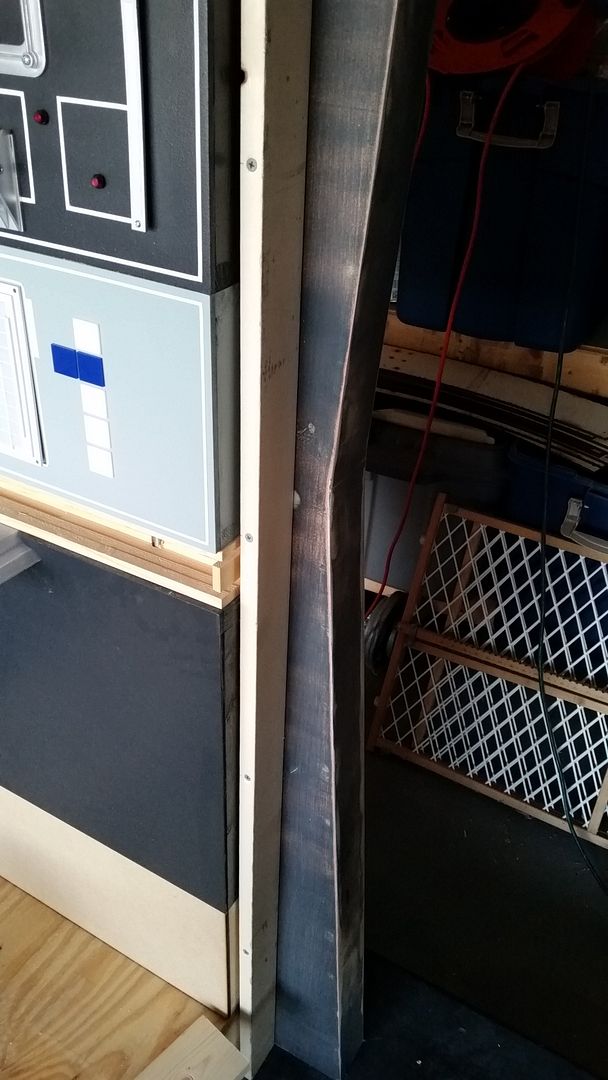 Here's Jessie standing in the new door frame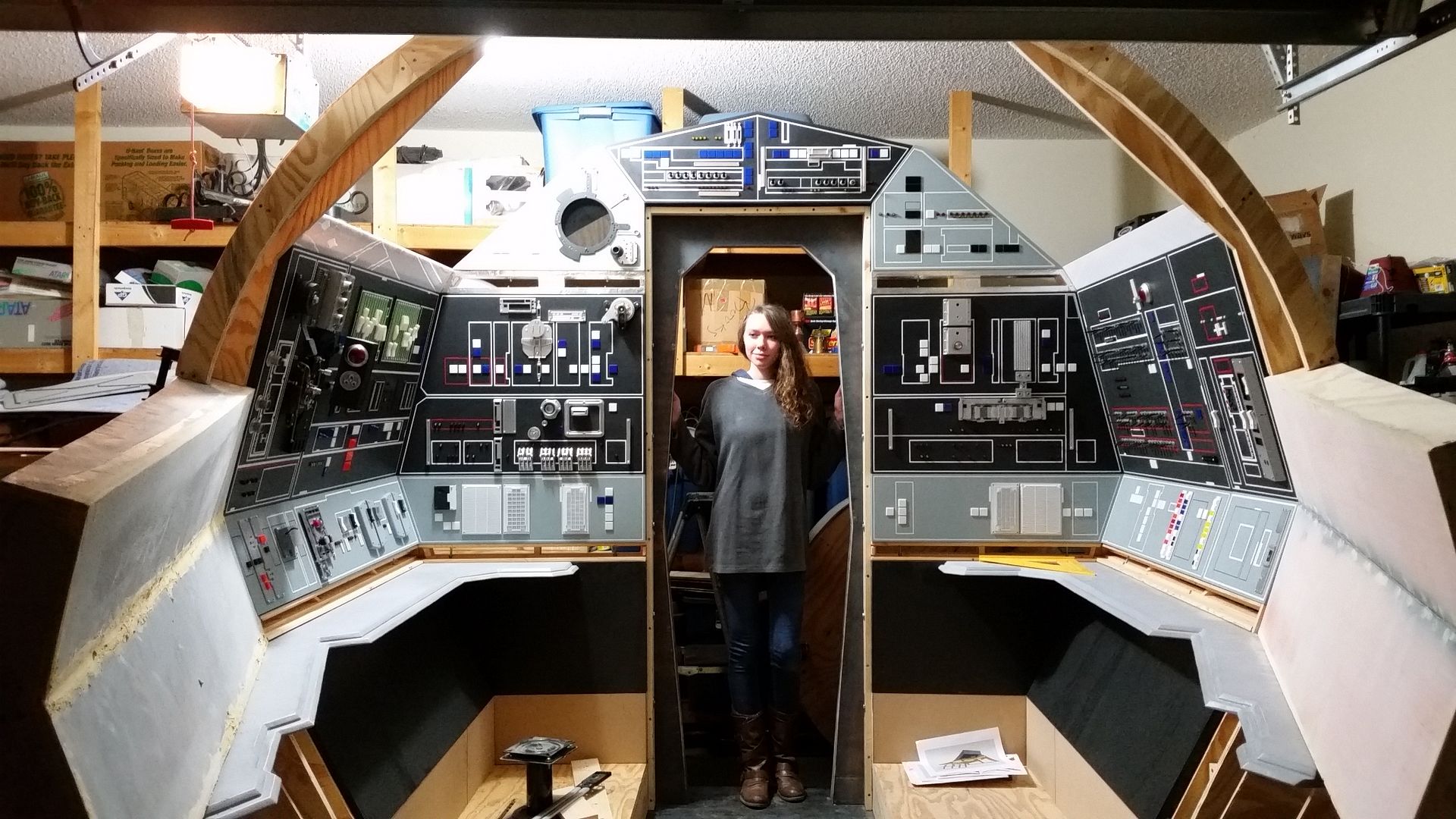 Final pics of the last few days efforts…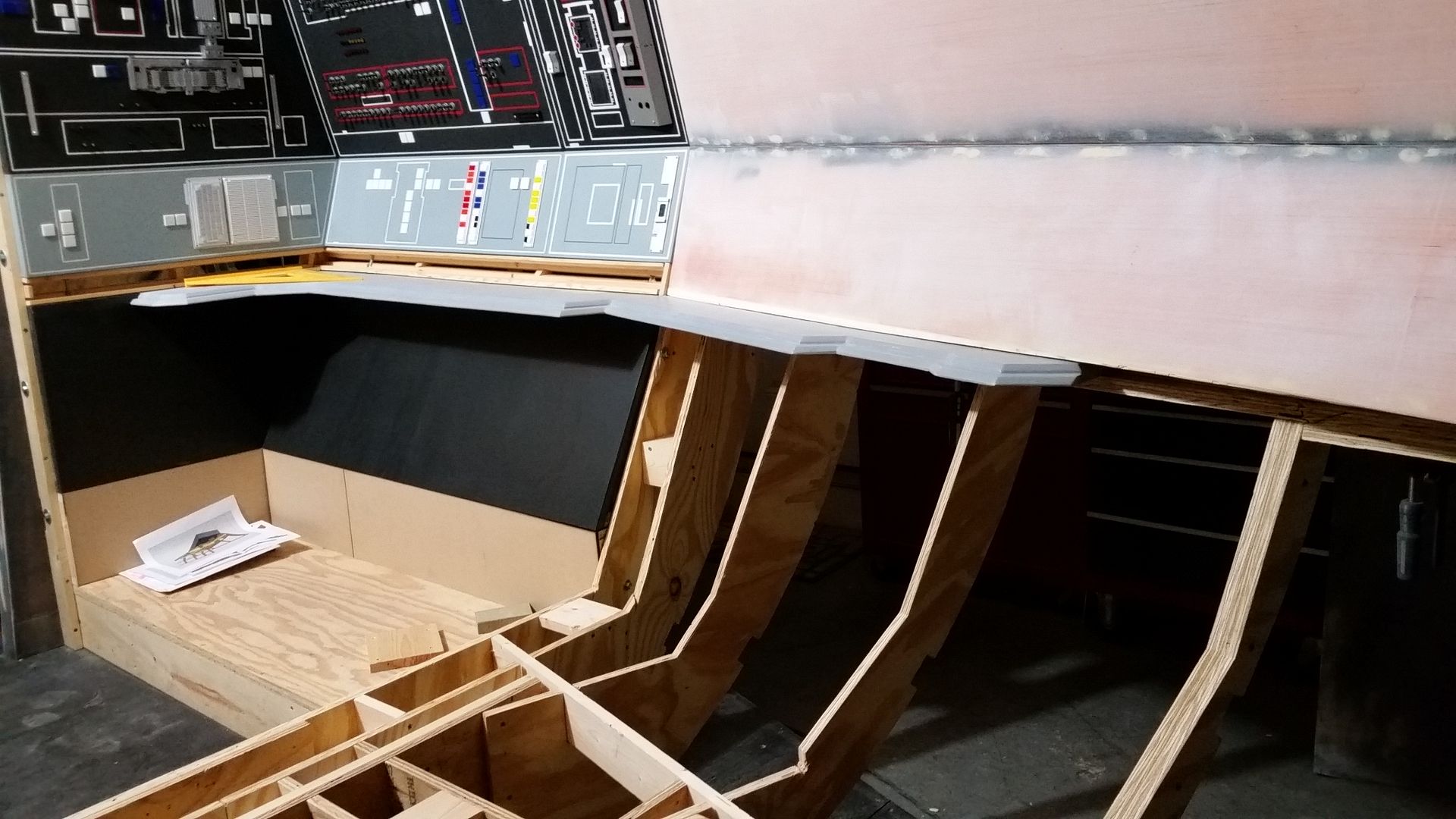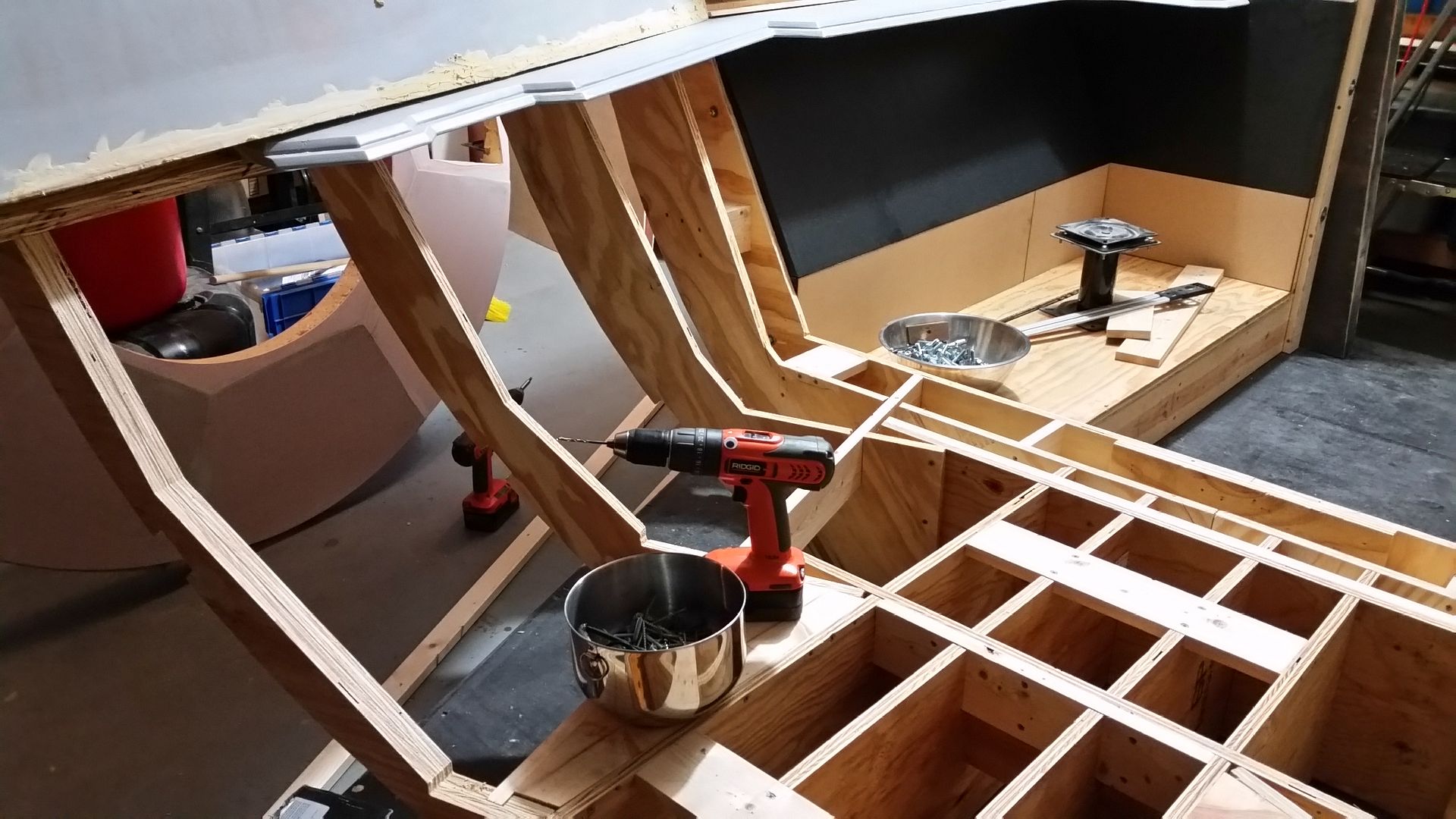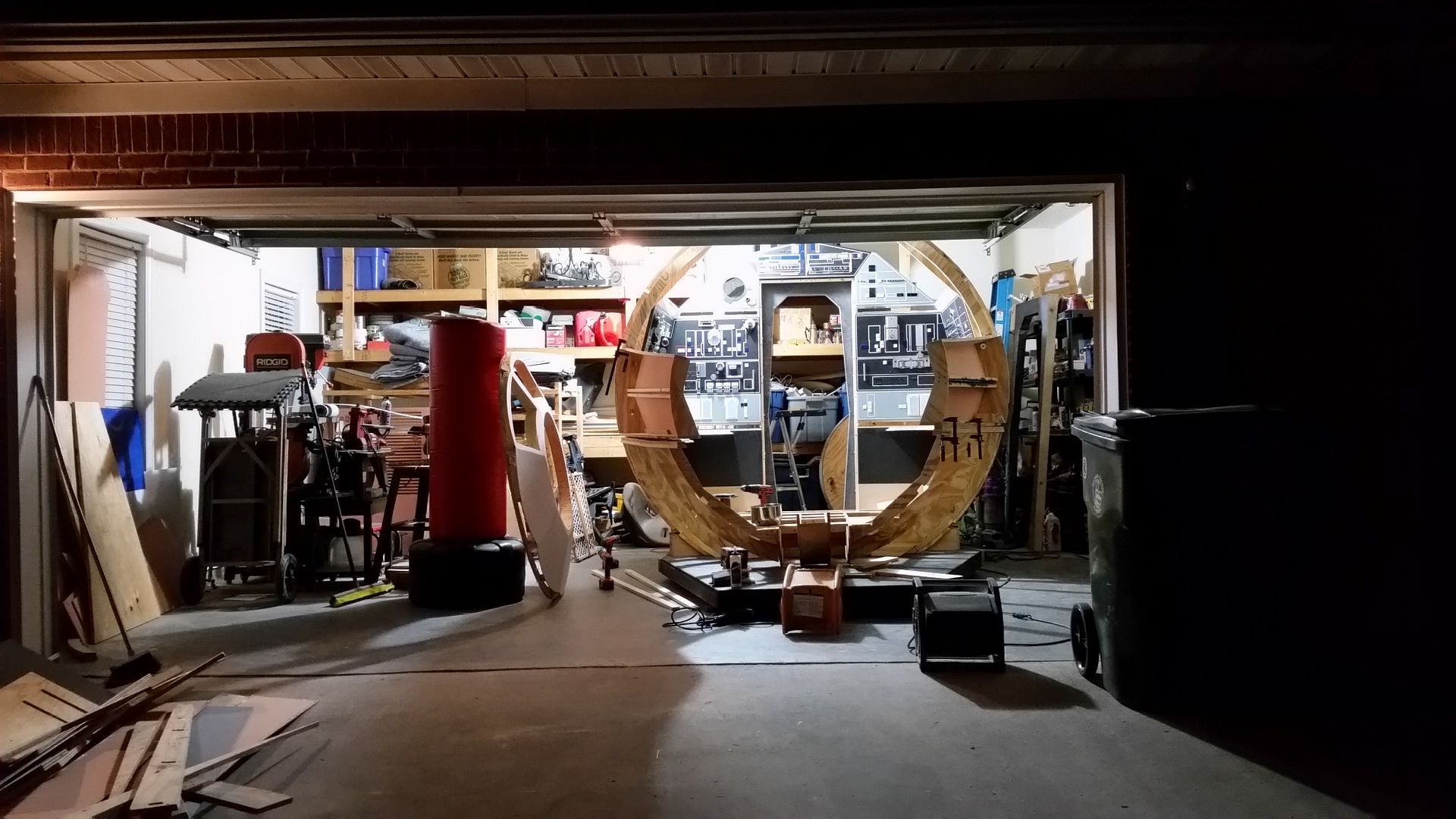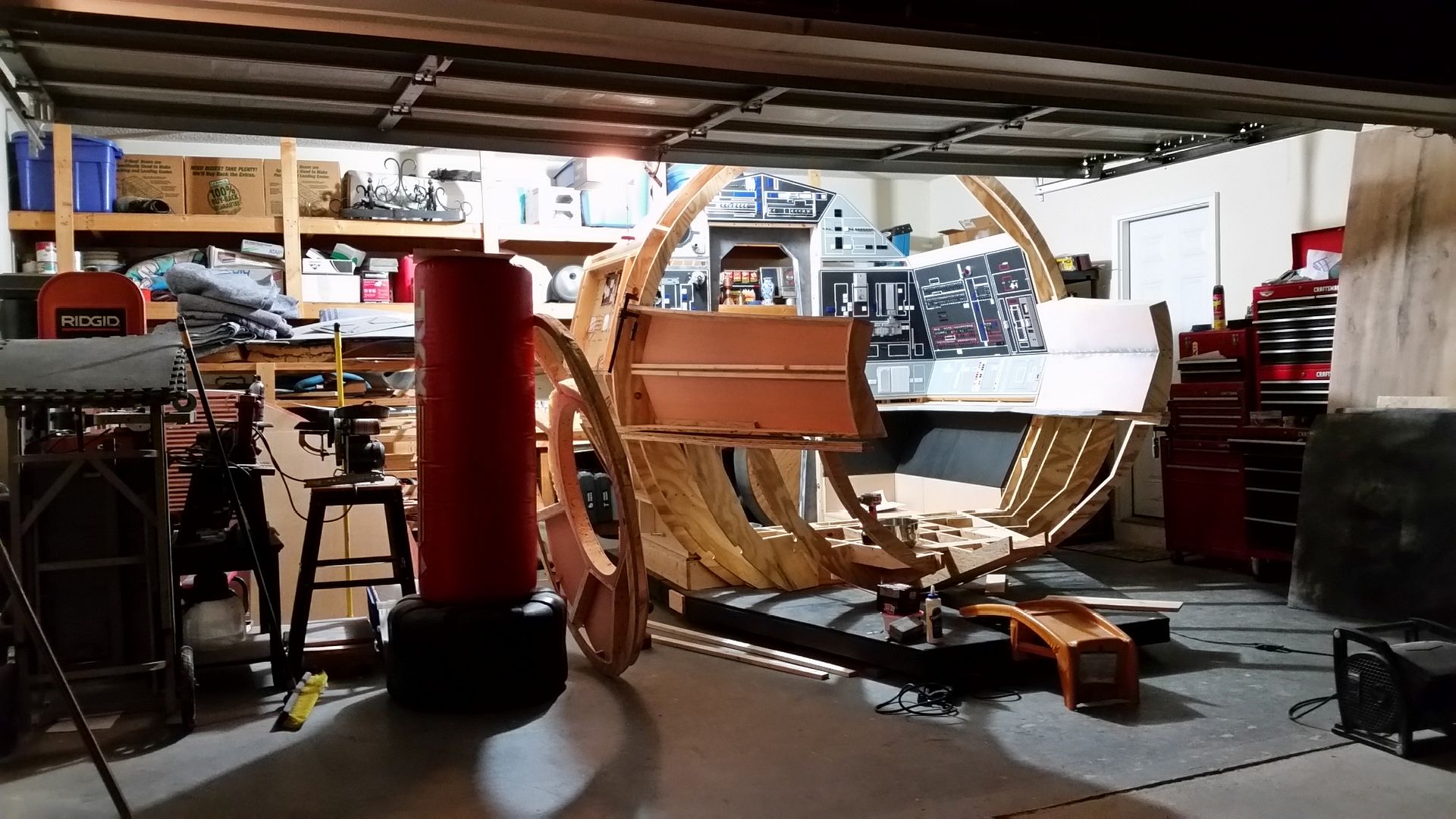 Today… new main arch, door frame, greeblies, and whatever else happens to hit us!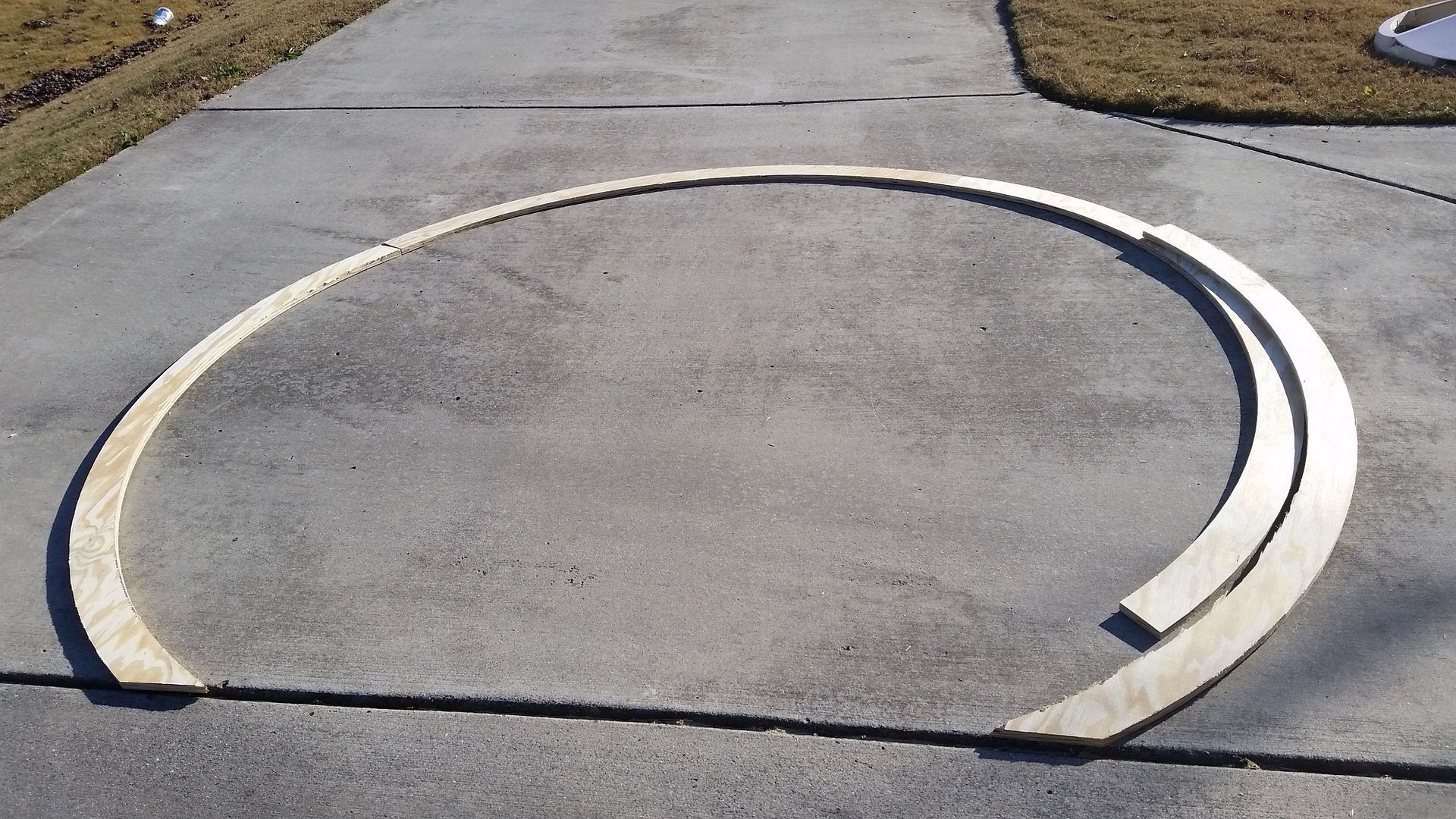 A HUGE Thank You to Jessie for taking time away and helping, to Daniel who brought us both some Turkey and ALL the trimmings, and finally a HUGE Thank You to OperaScot for putting up with the constant phone calls and Thanksgiving Day interruptions!  Love You Guys!
So much more to follow so stay tuned!