Early Morning Update!
WHEW… It's been a mad house trying to get everything finished!  Enjoy!
Installed the 2 lever greeblie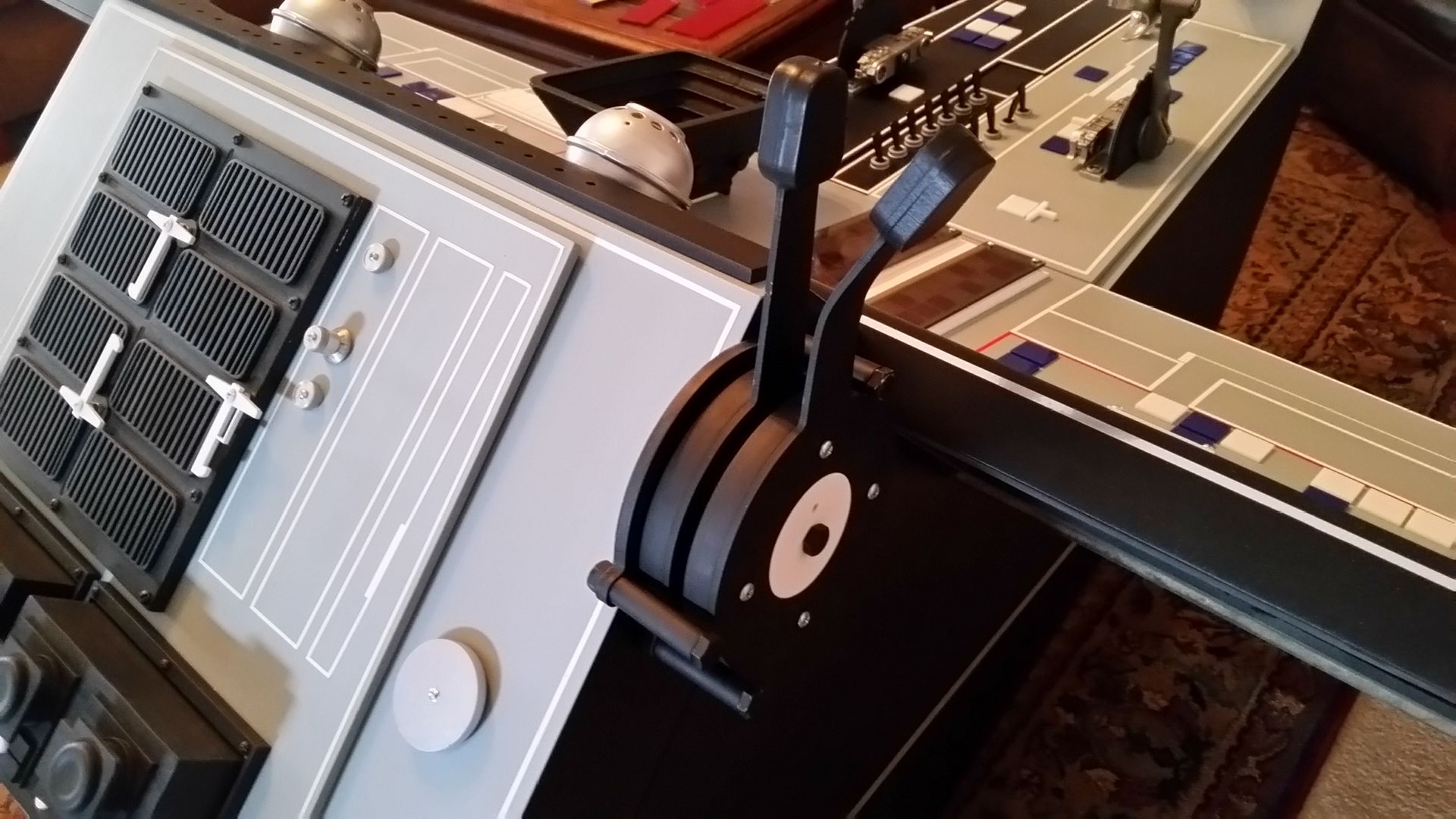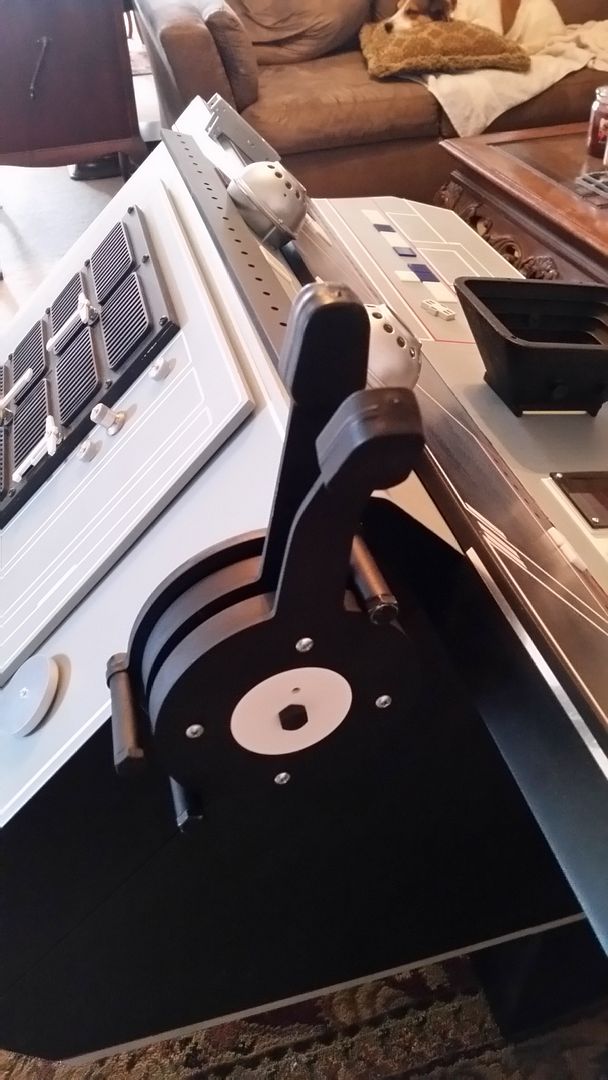 Working a new throttle lever mechanism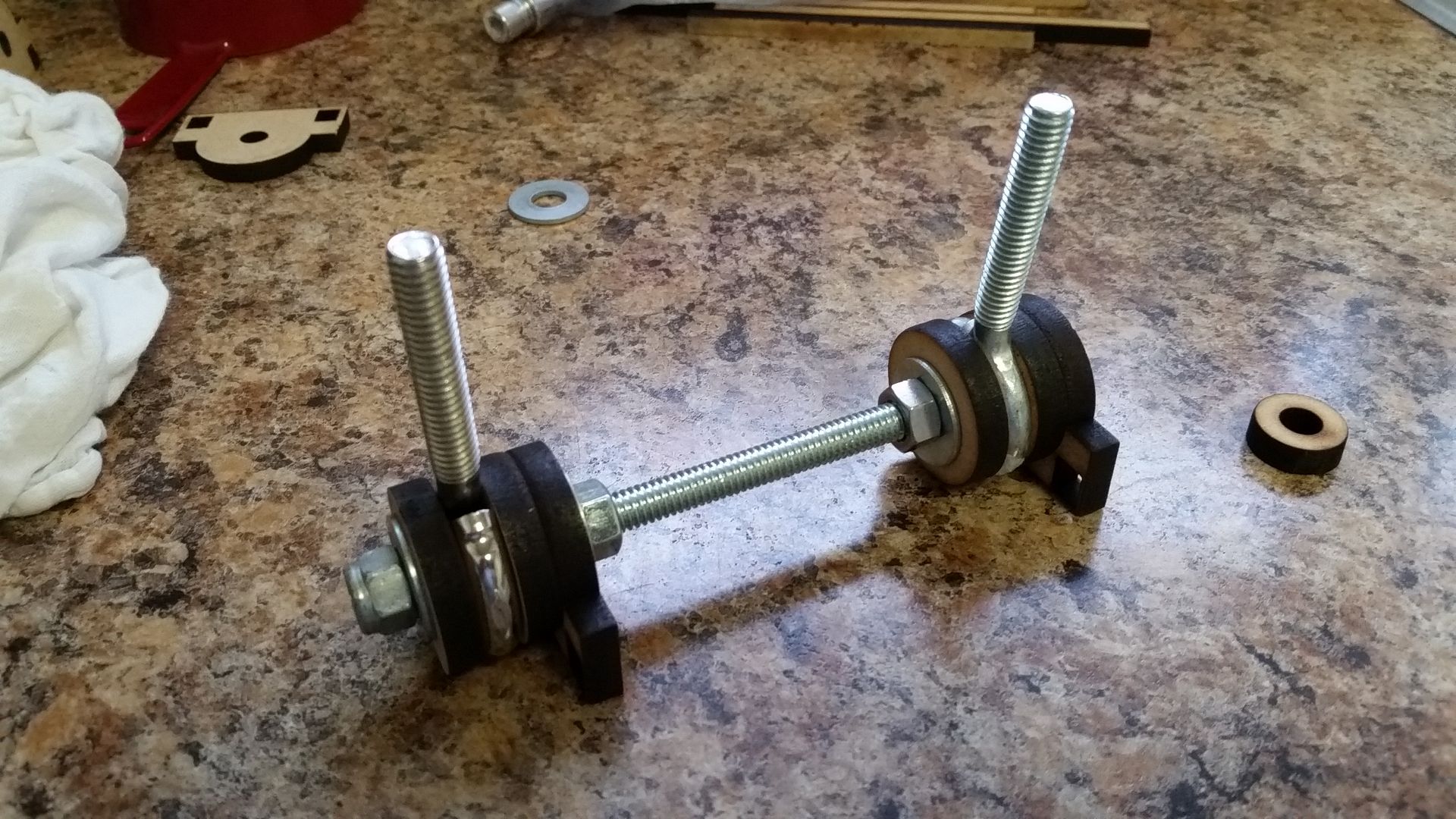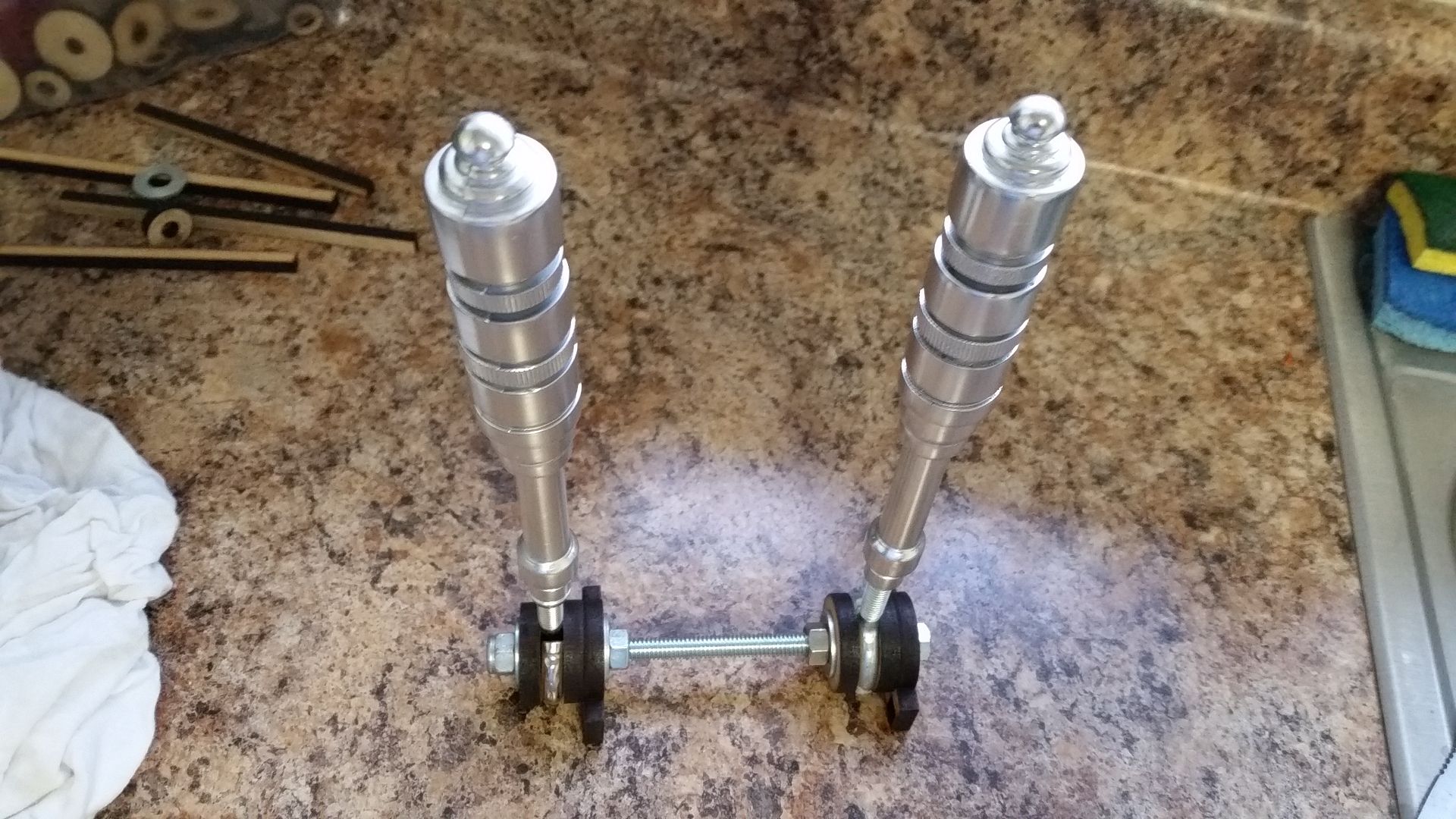 I'll be headed to the Makers to laser cut the remaining parts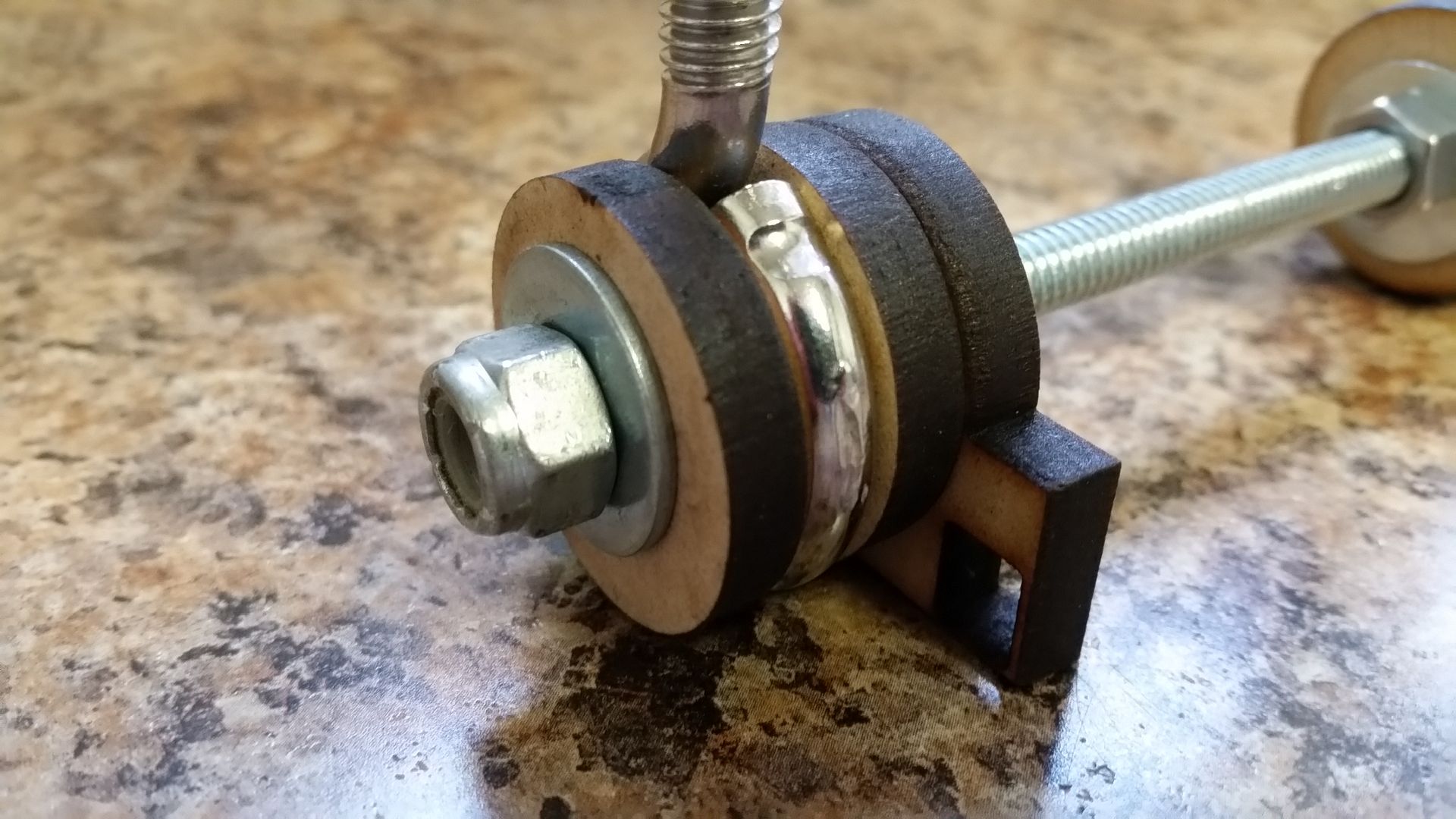 Canopy Box lever dowel getting some attention

A new mounting plate was added to one of the pull handle greeblies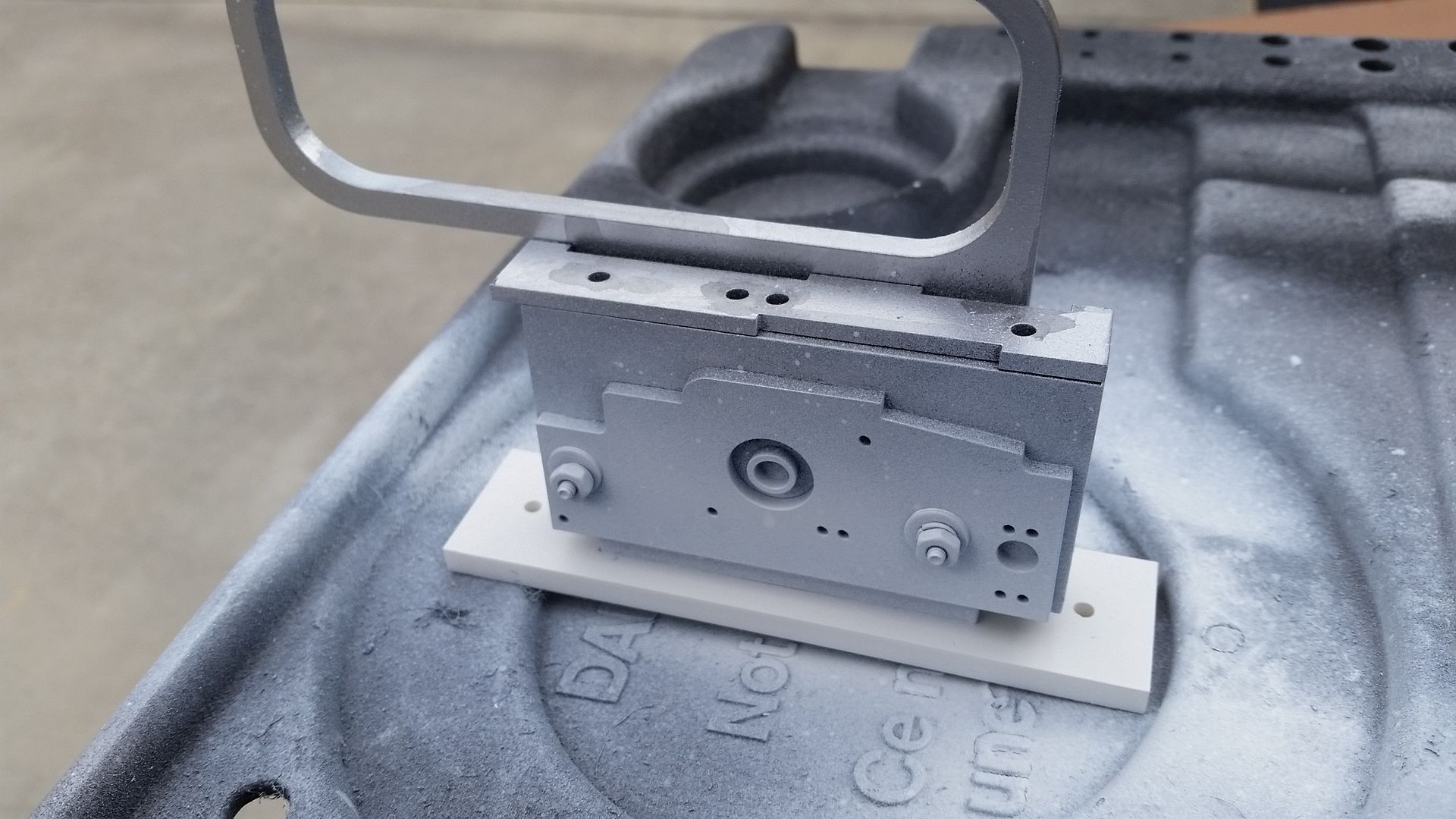 That's creepy….  😉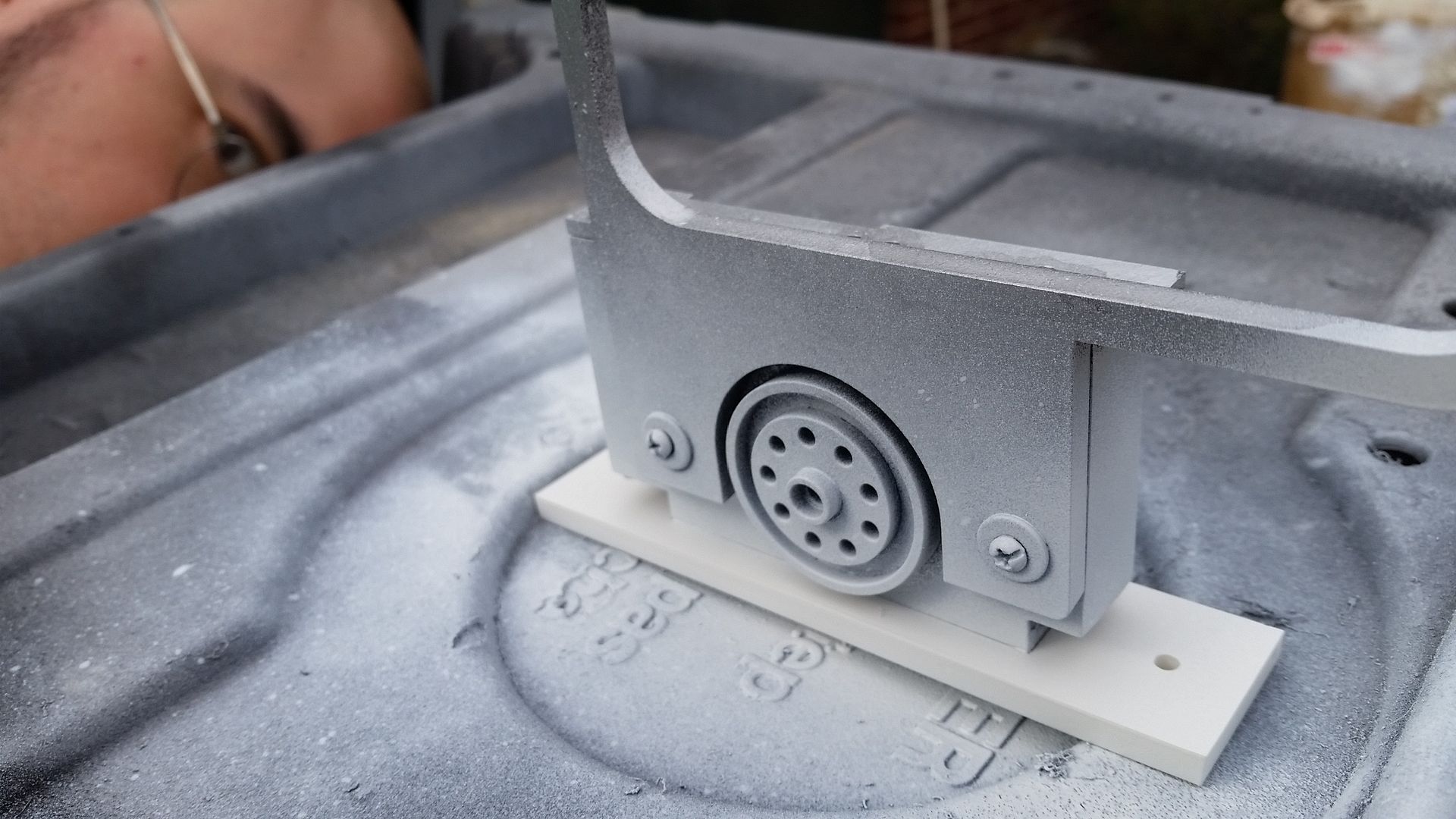 Silver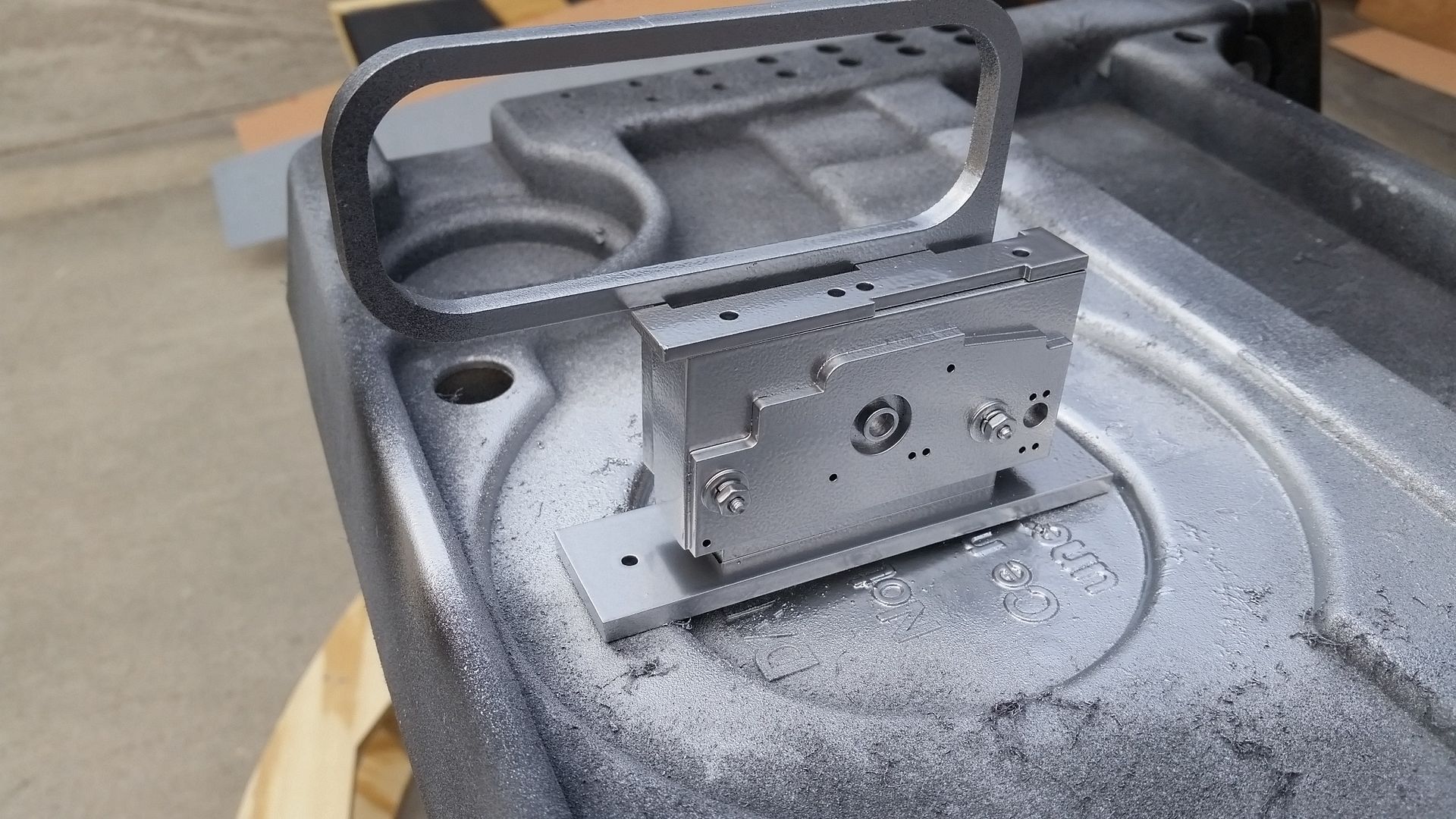 More Primer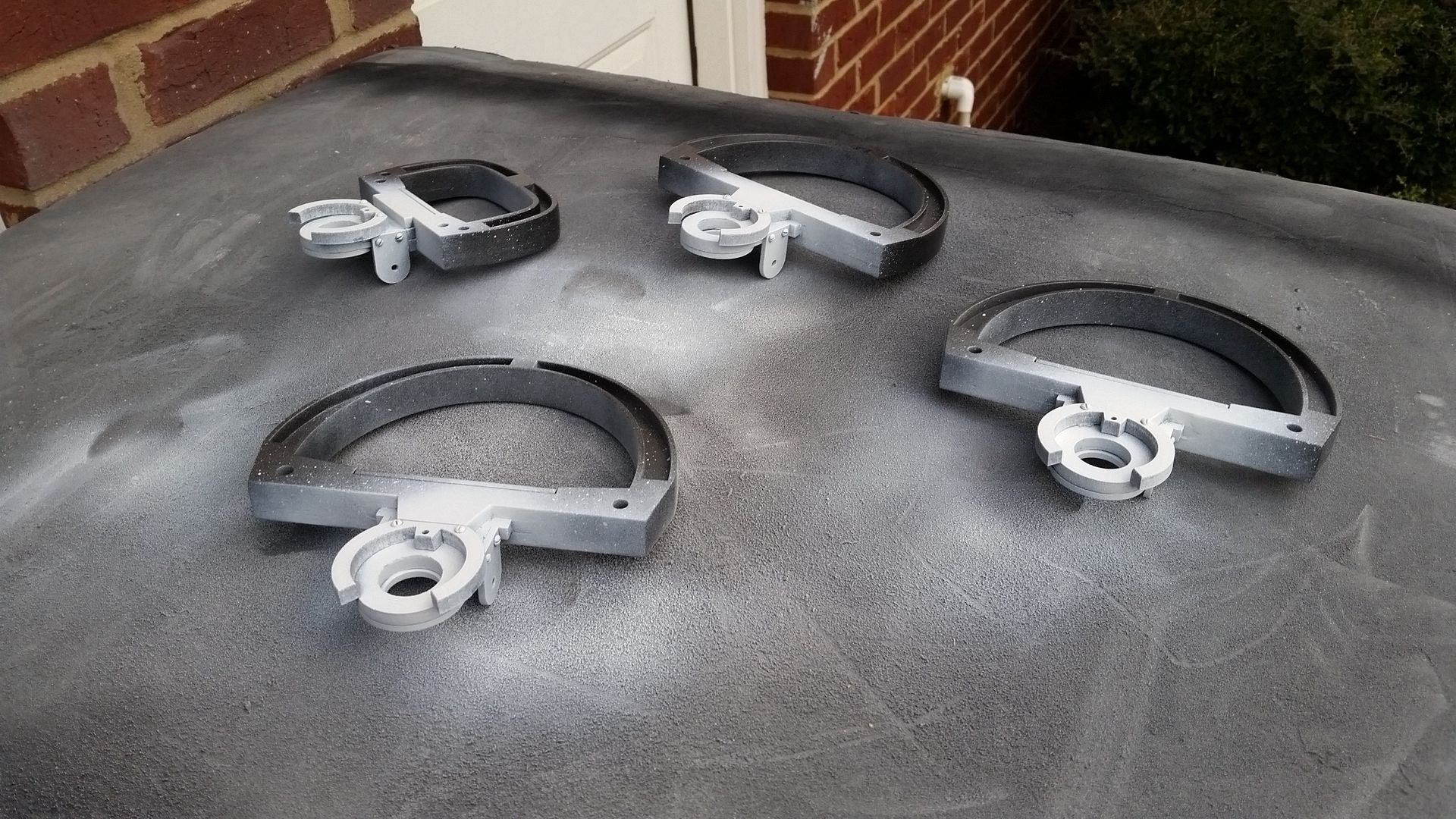 Mounted and in place and ready for weathering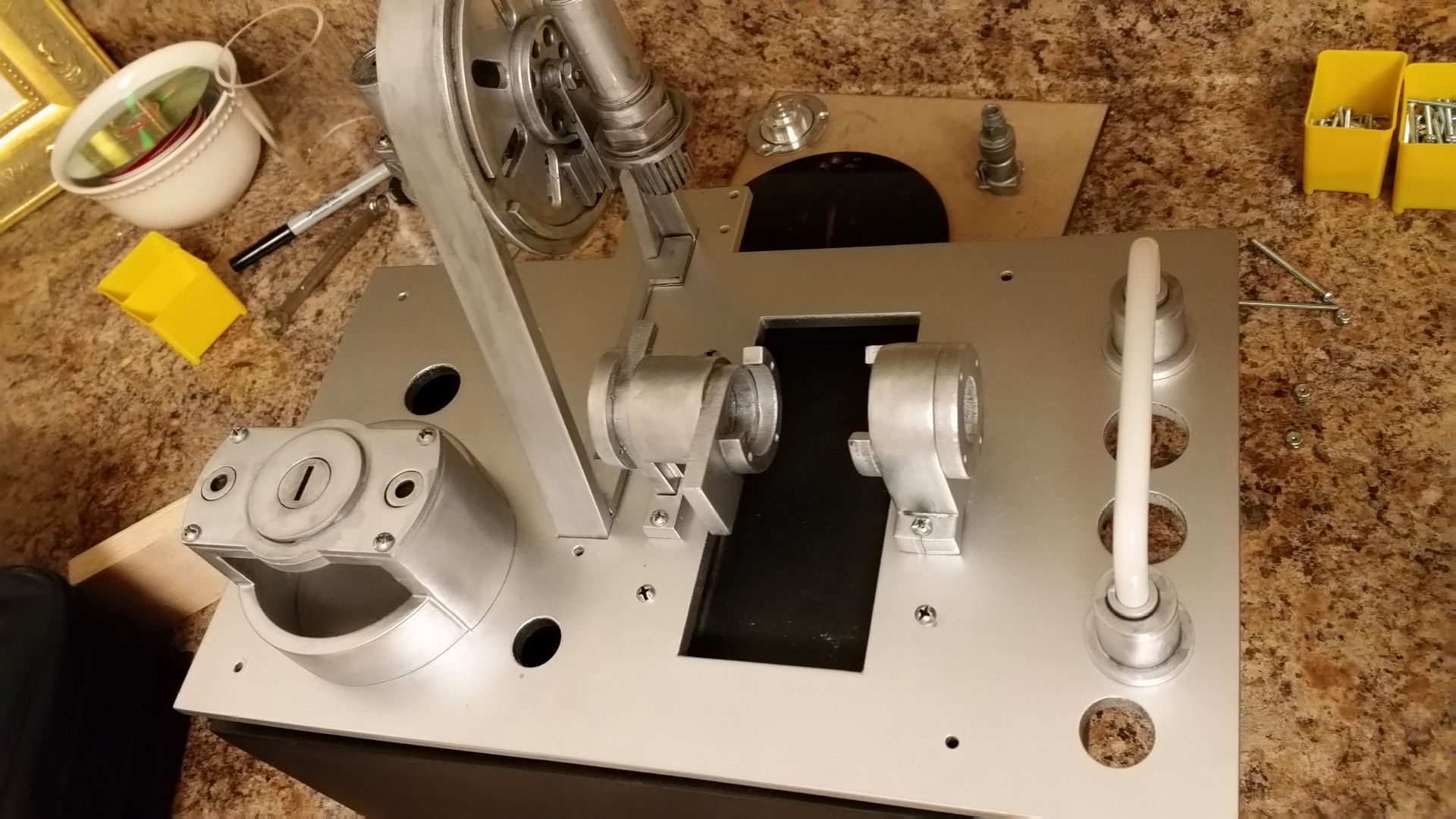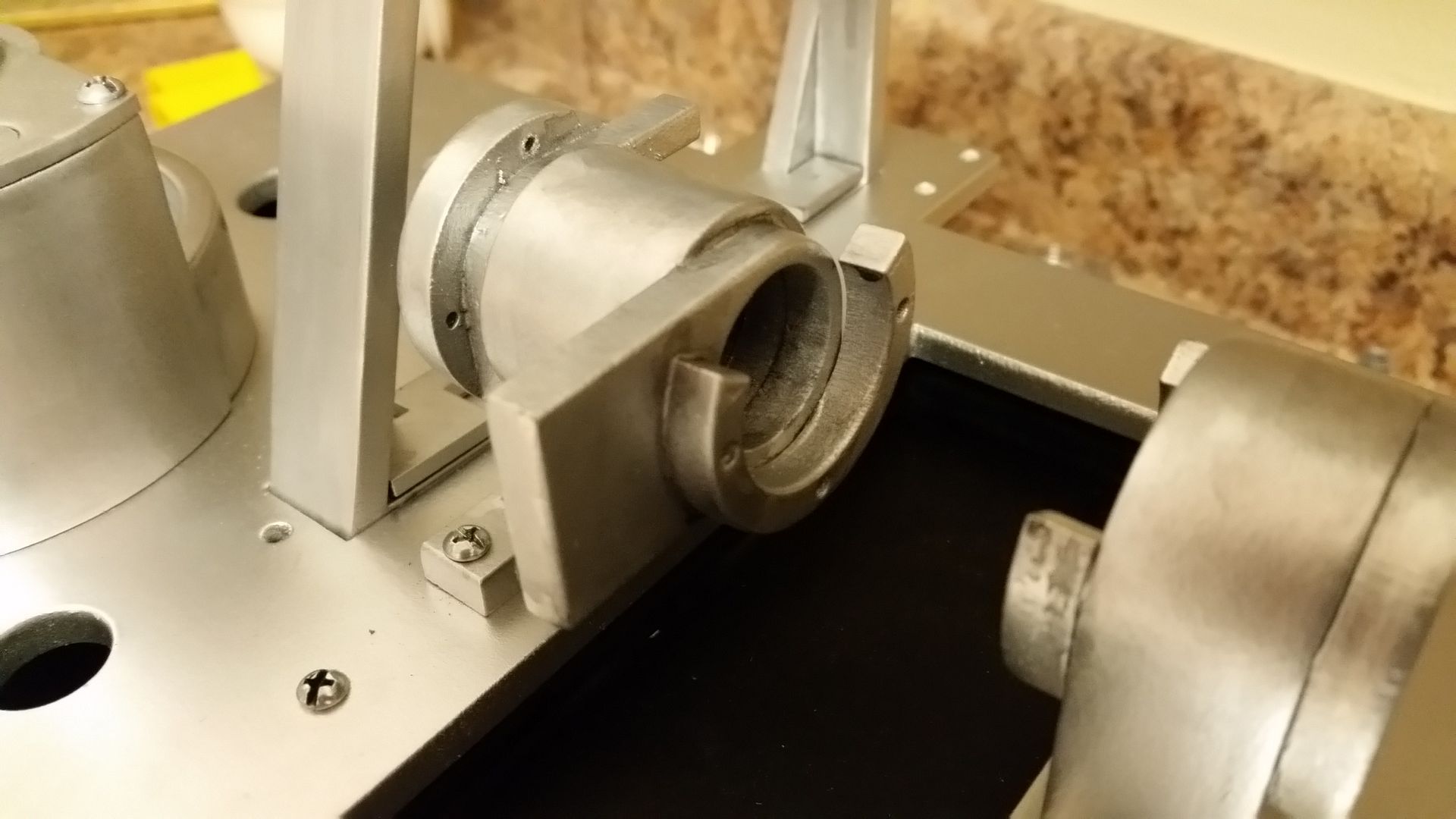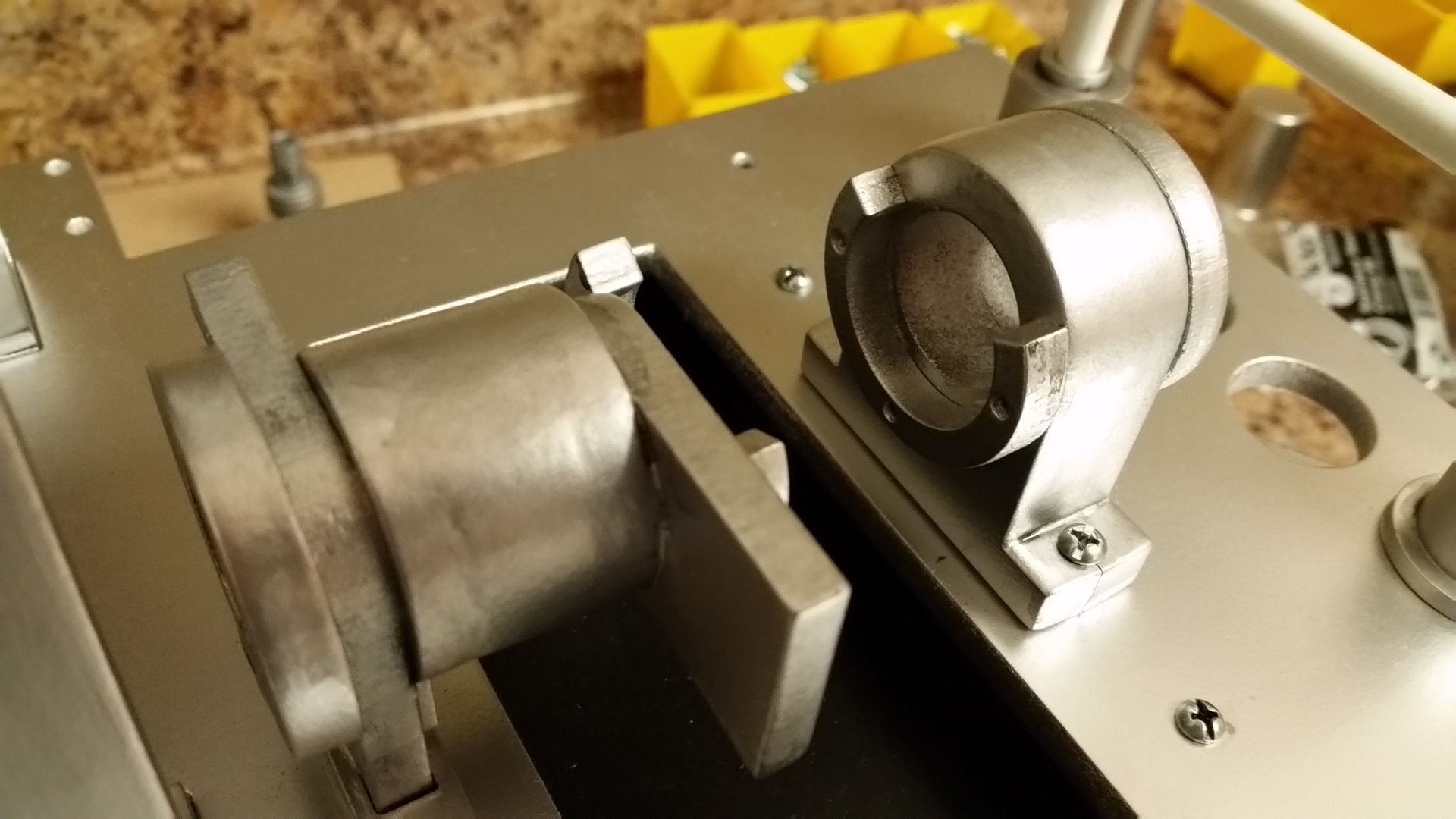 We then laid out the pieces required for the new back wall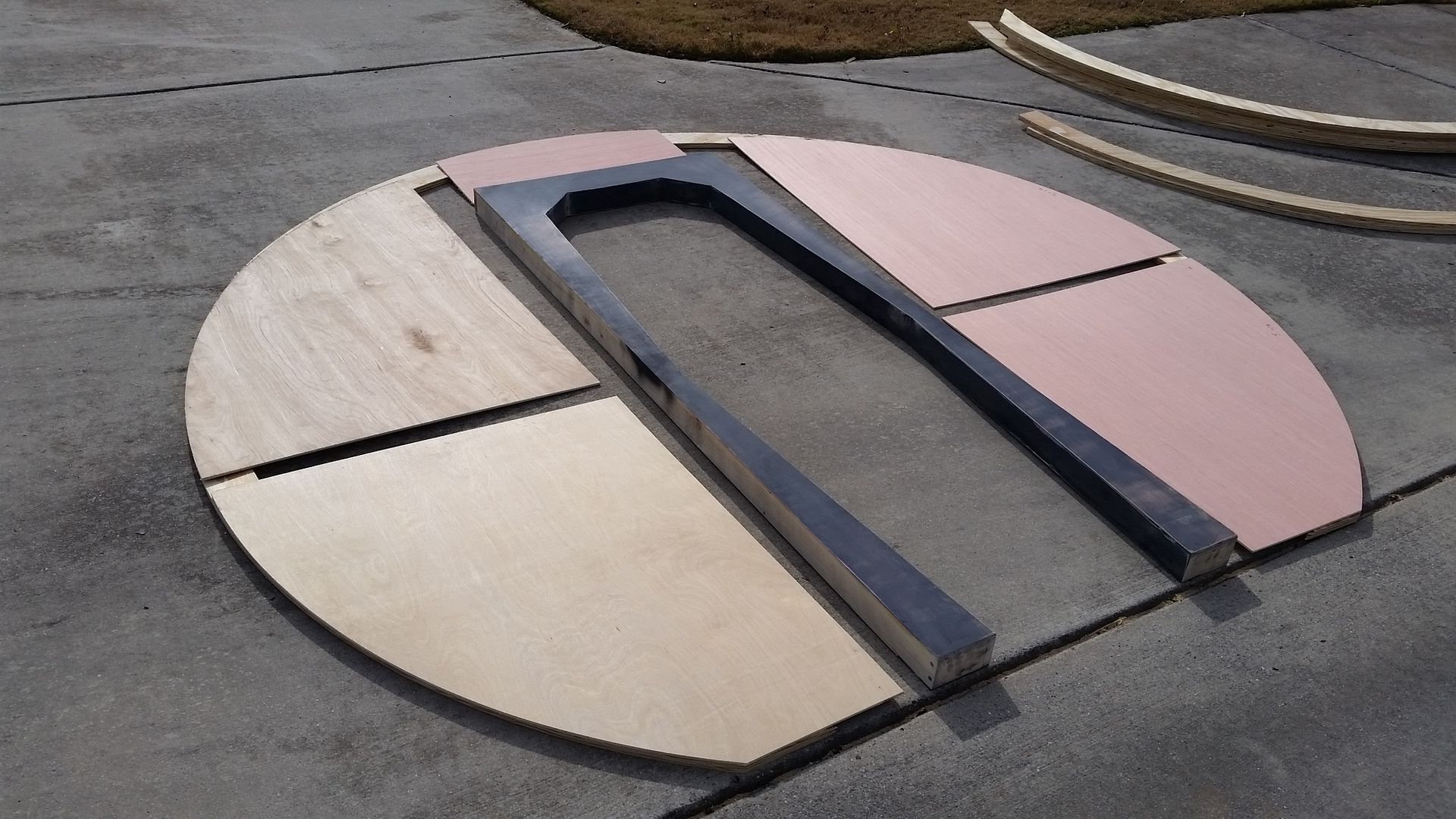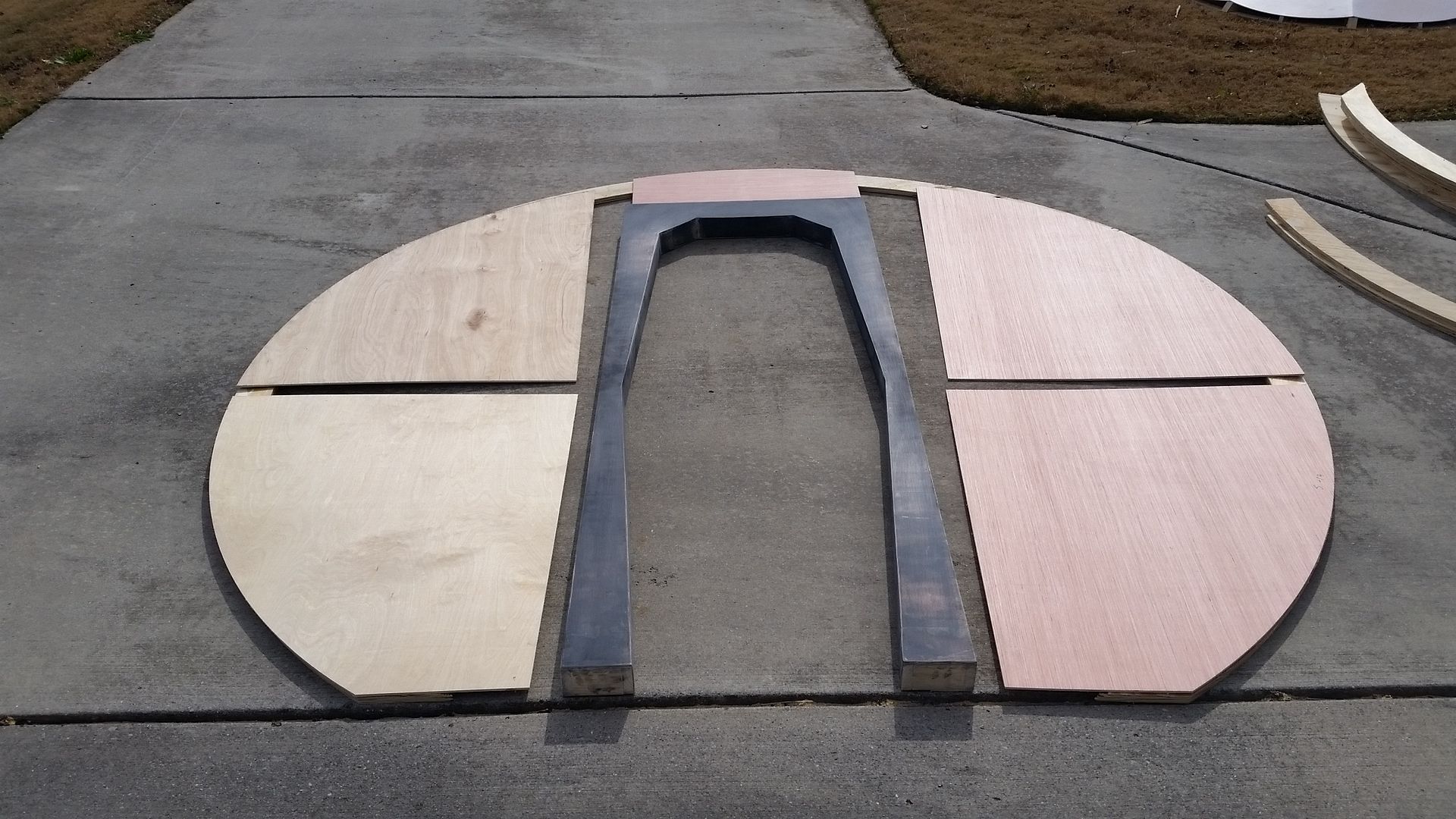 Door frame painted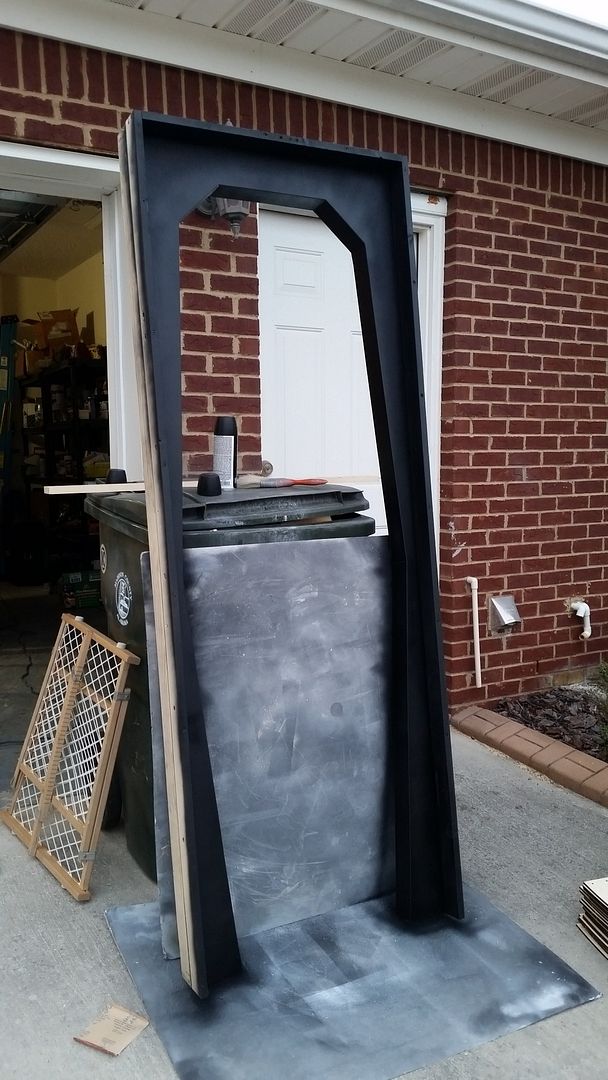 And installed – the bolts will be covered by the 4″ foam pads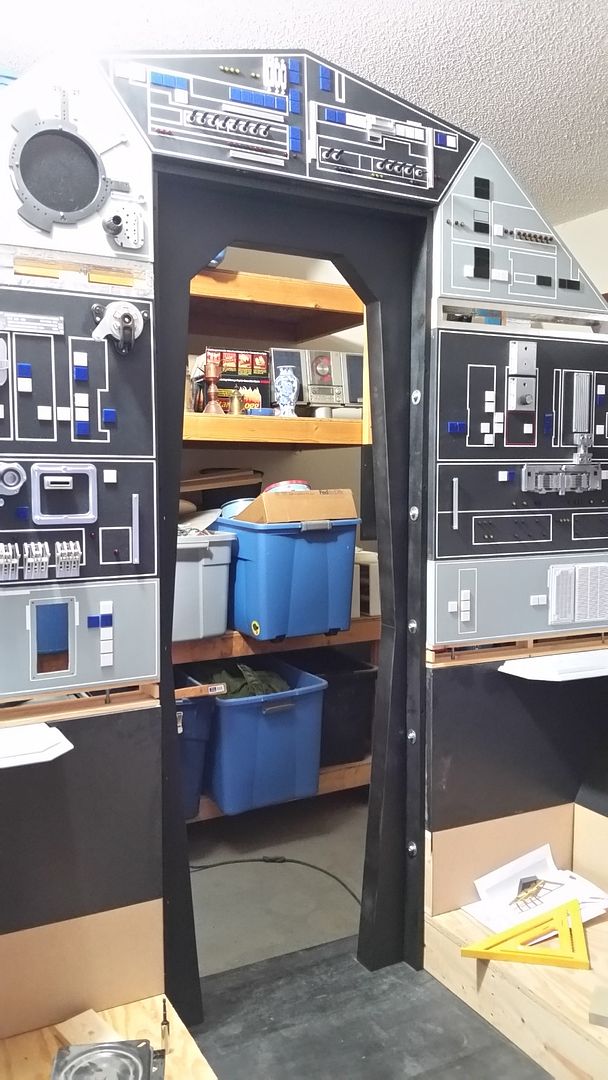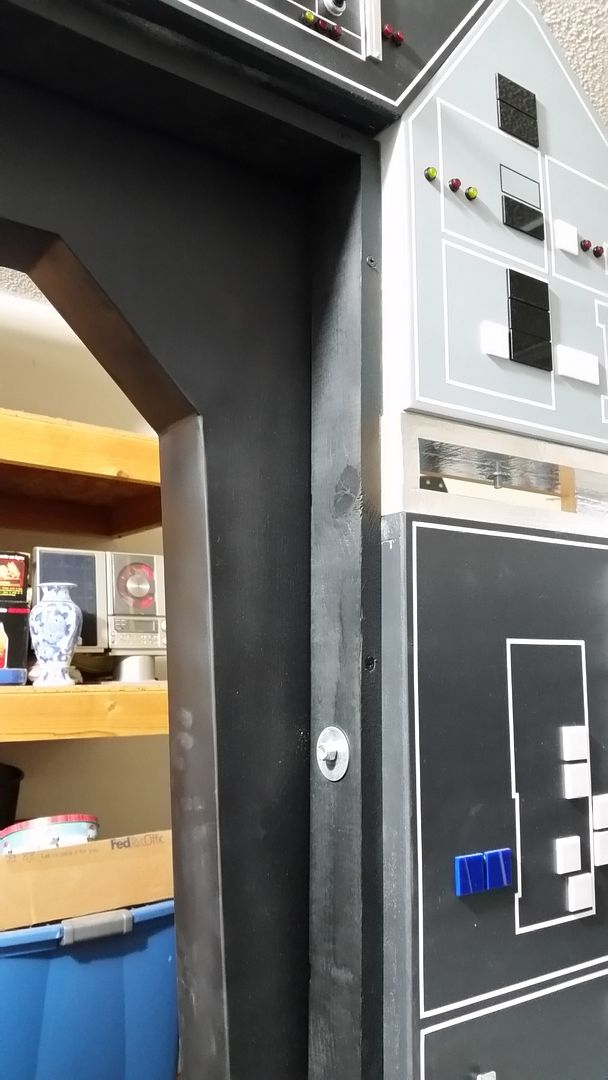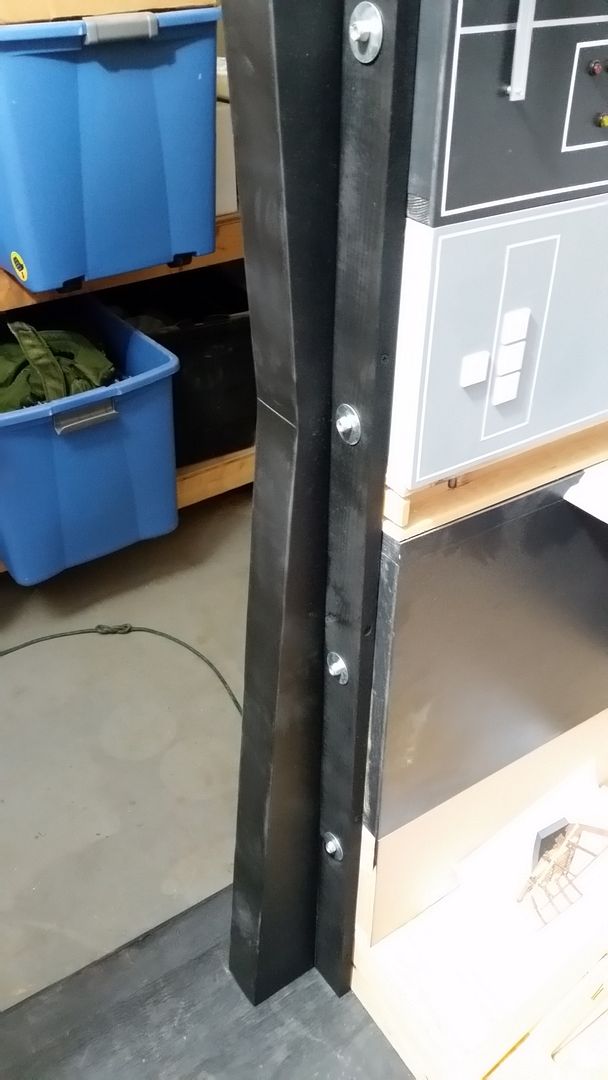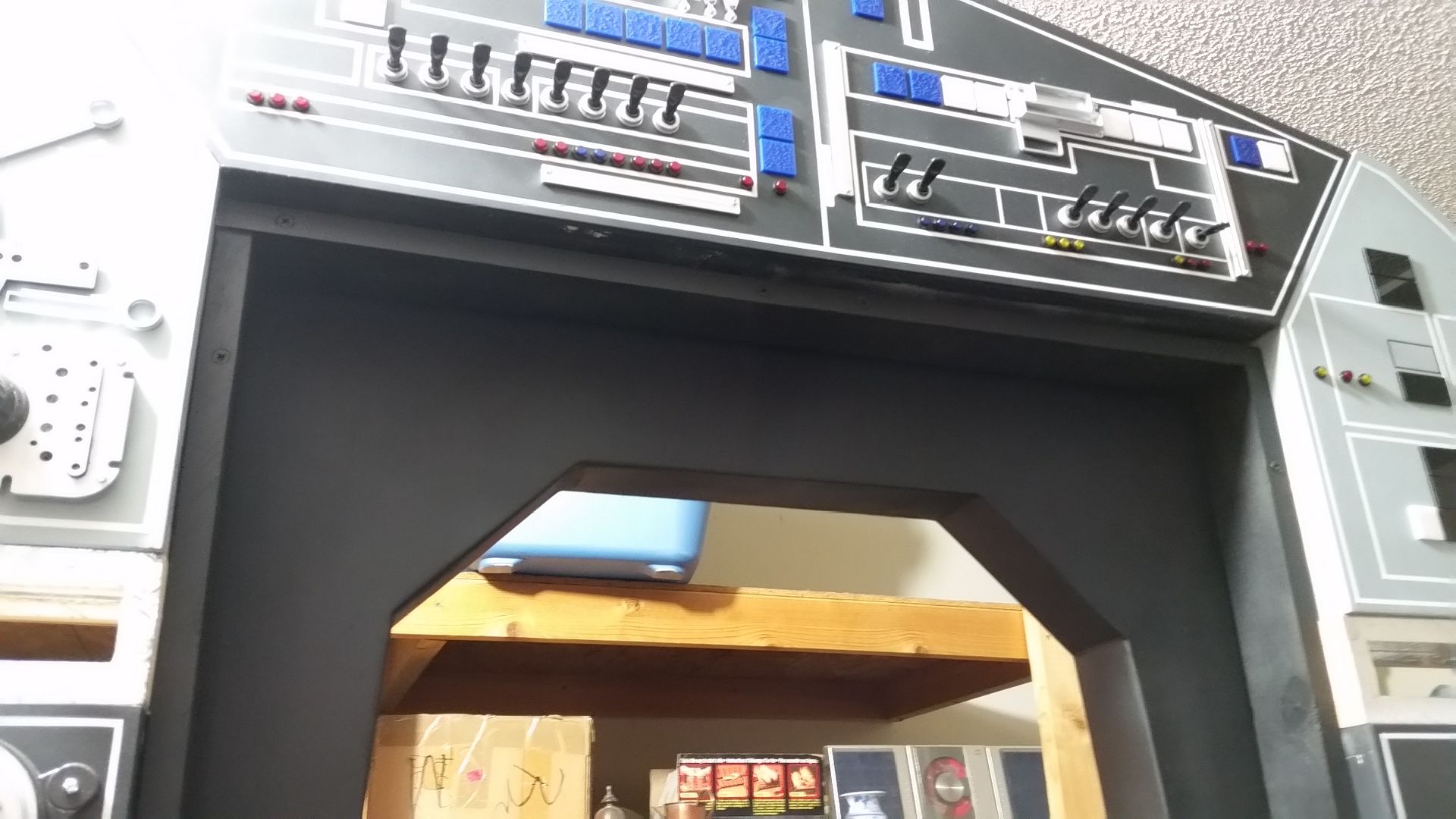 Back main arch built and temp in place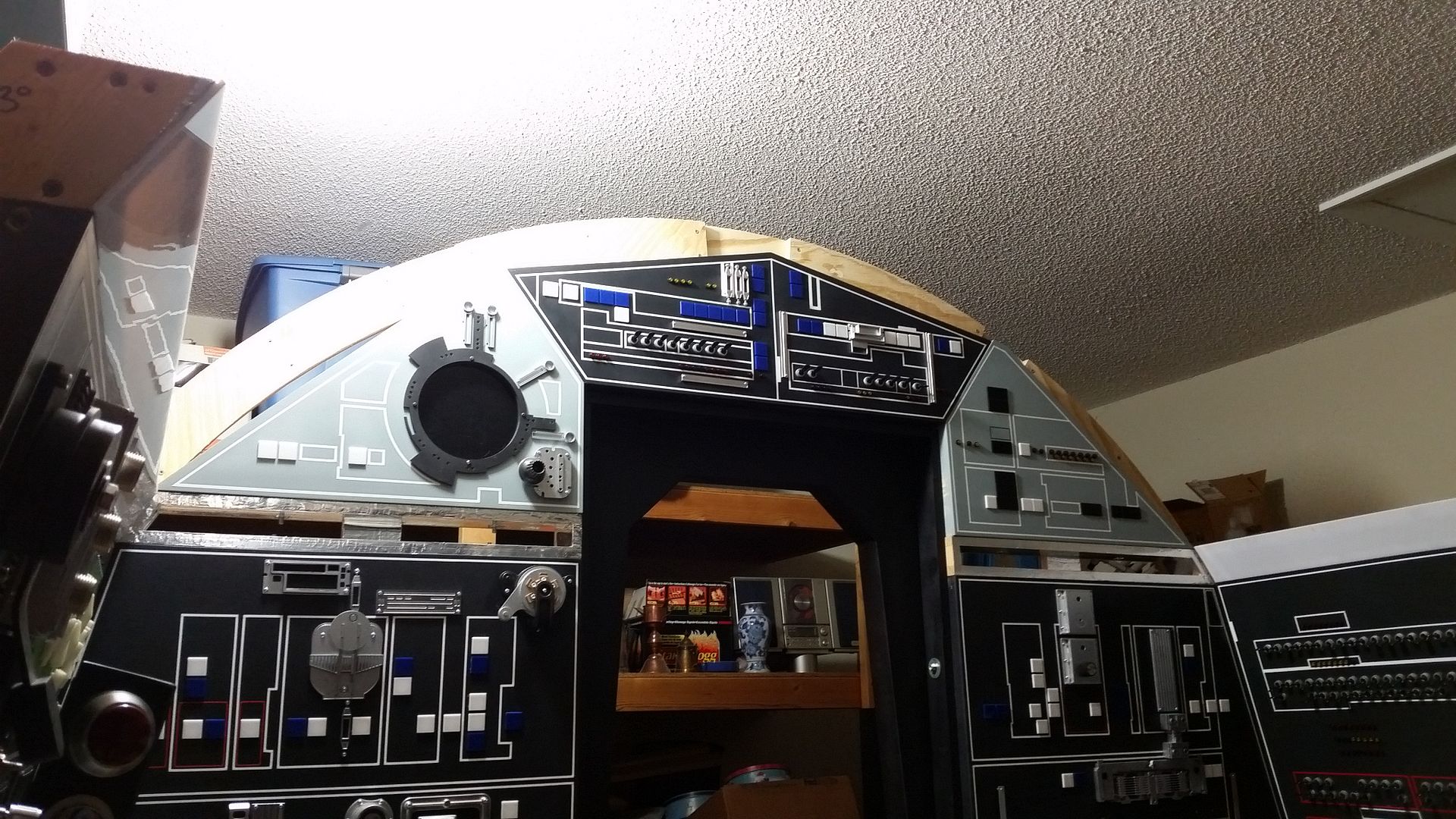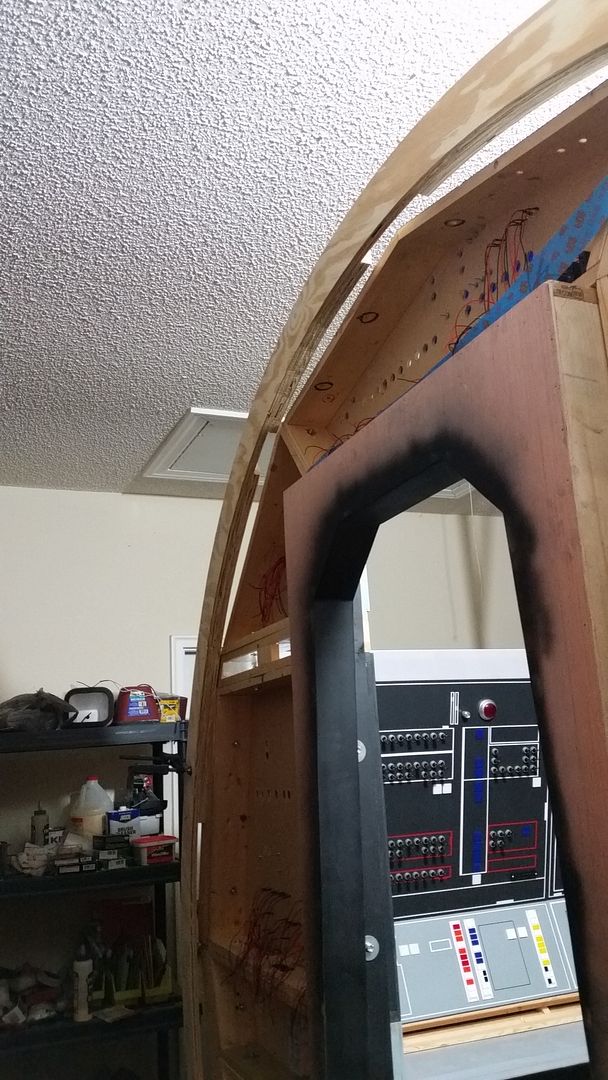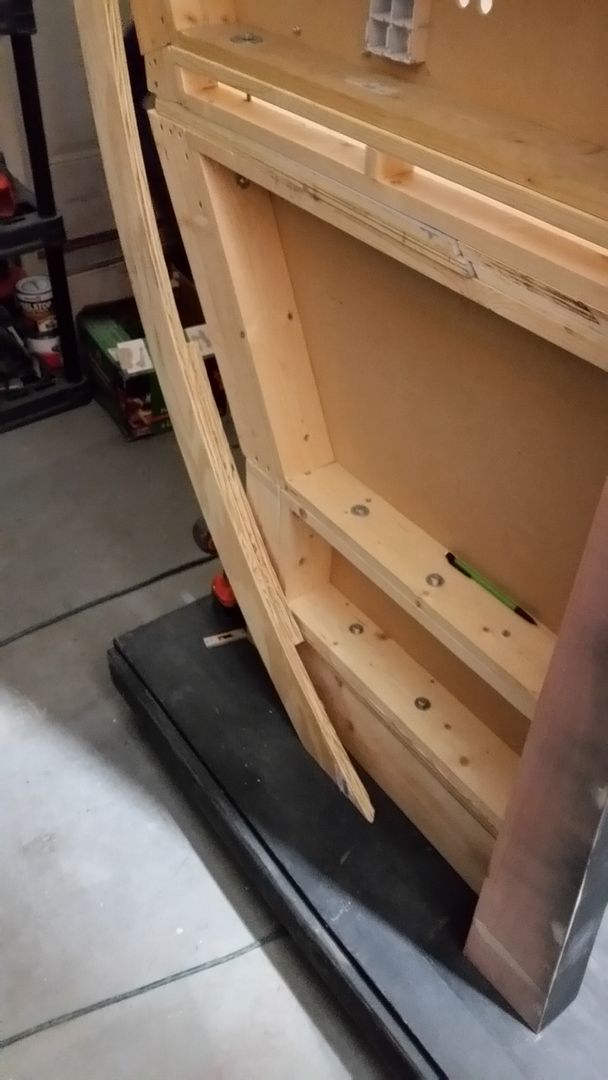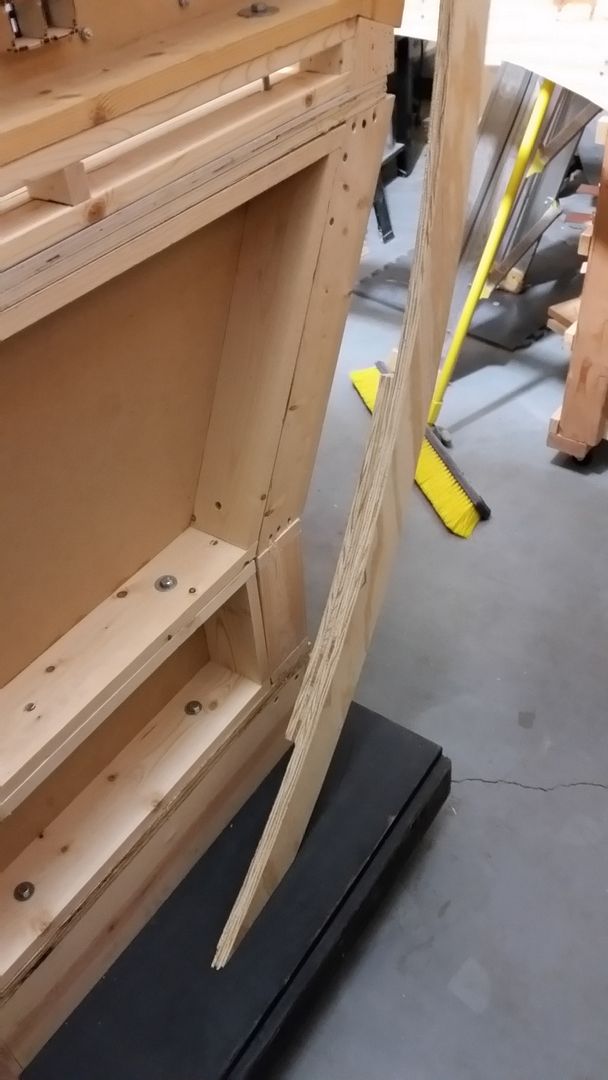 Main and canopy arch in place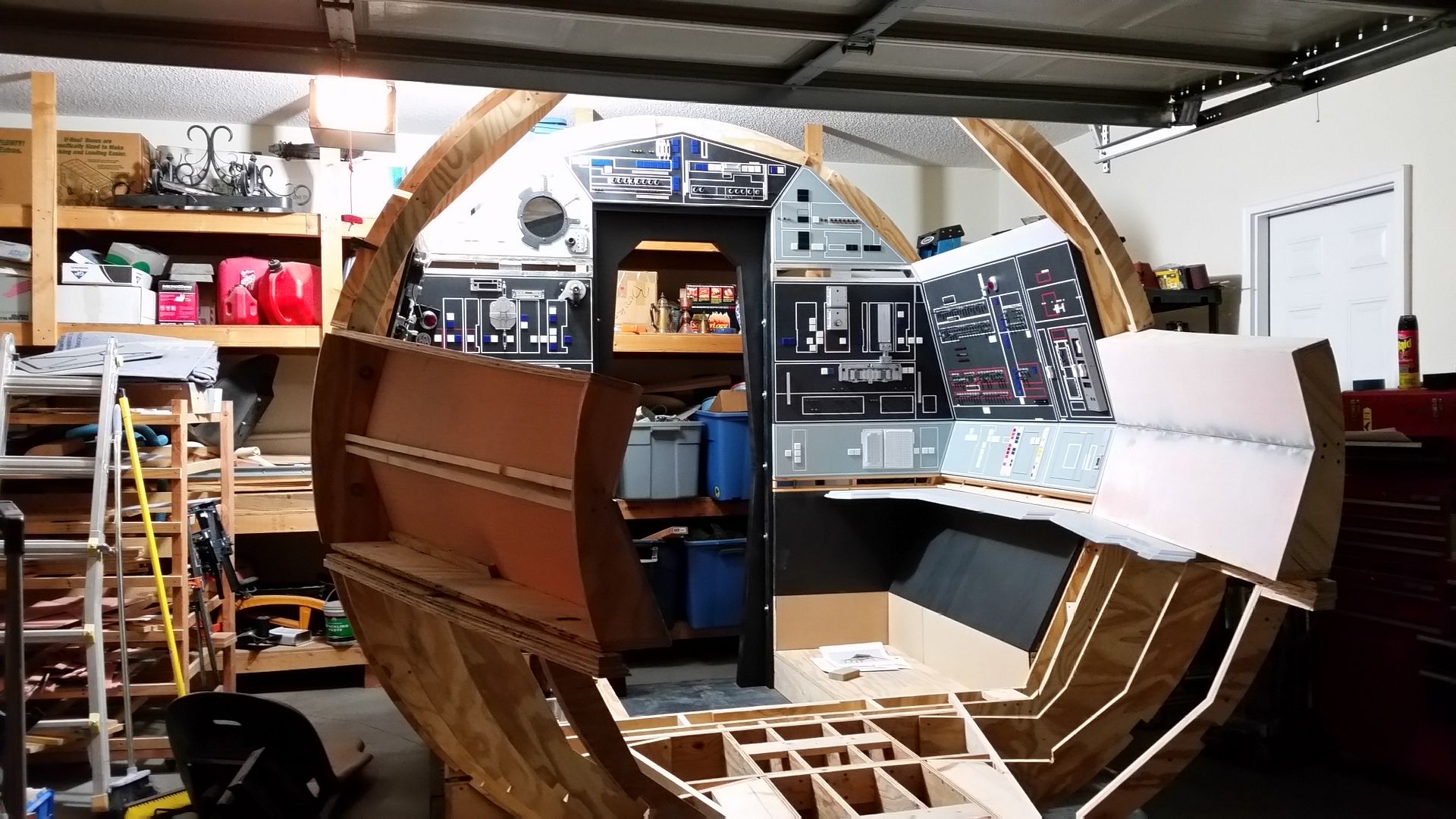 Calling it a night…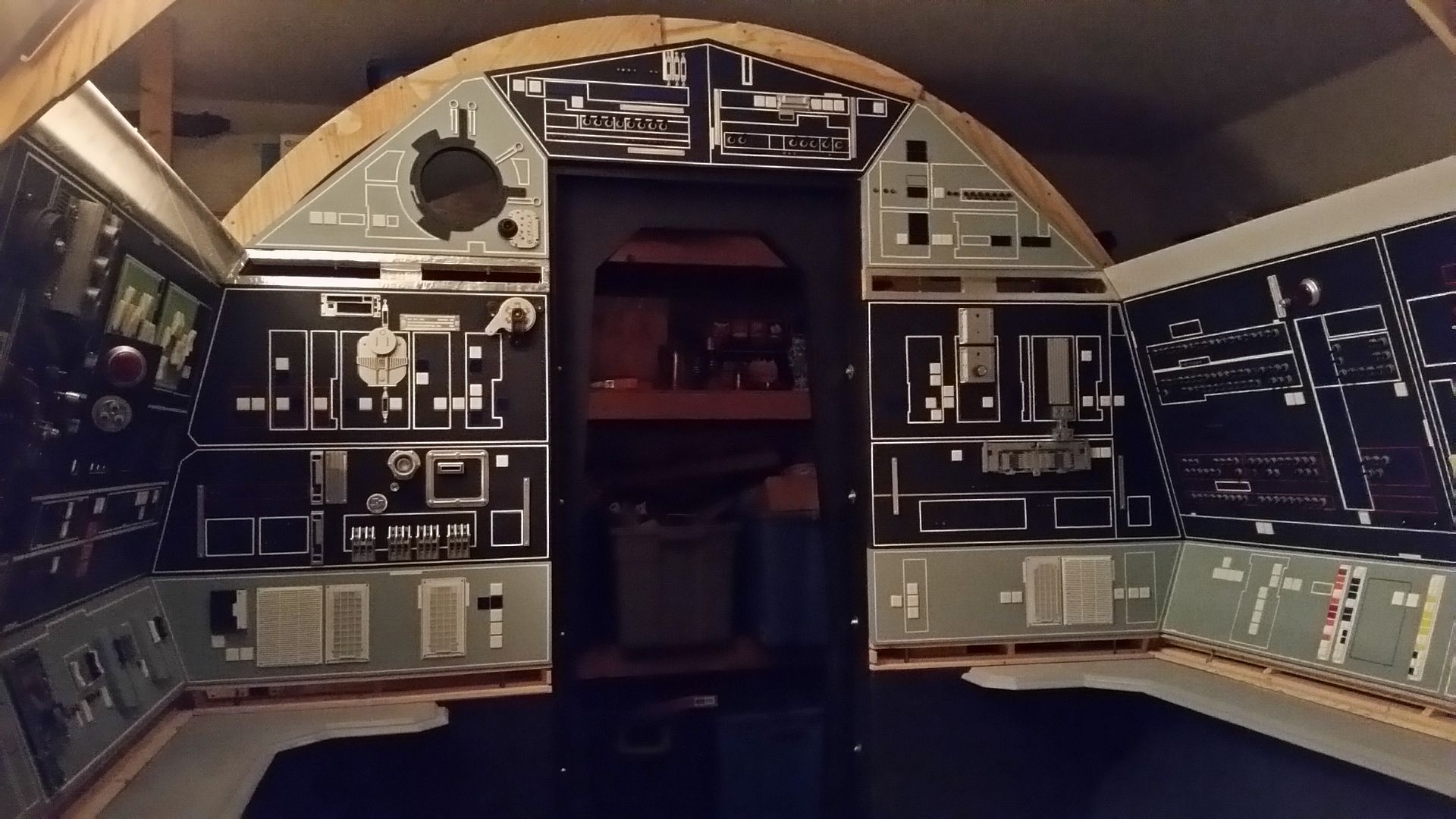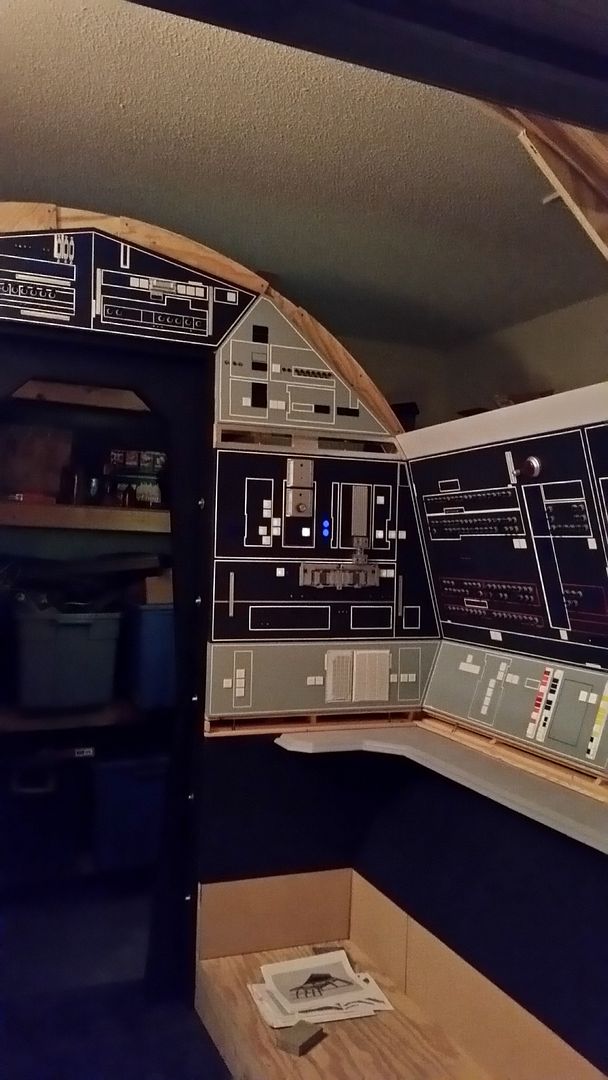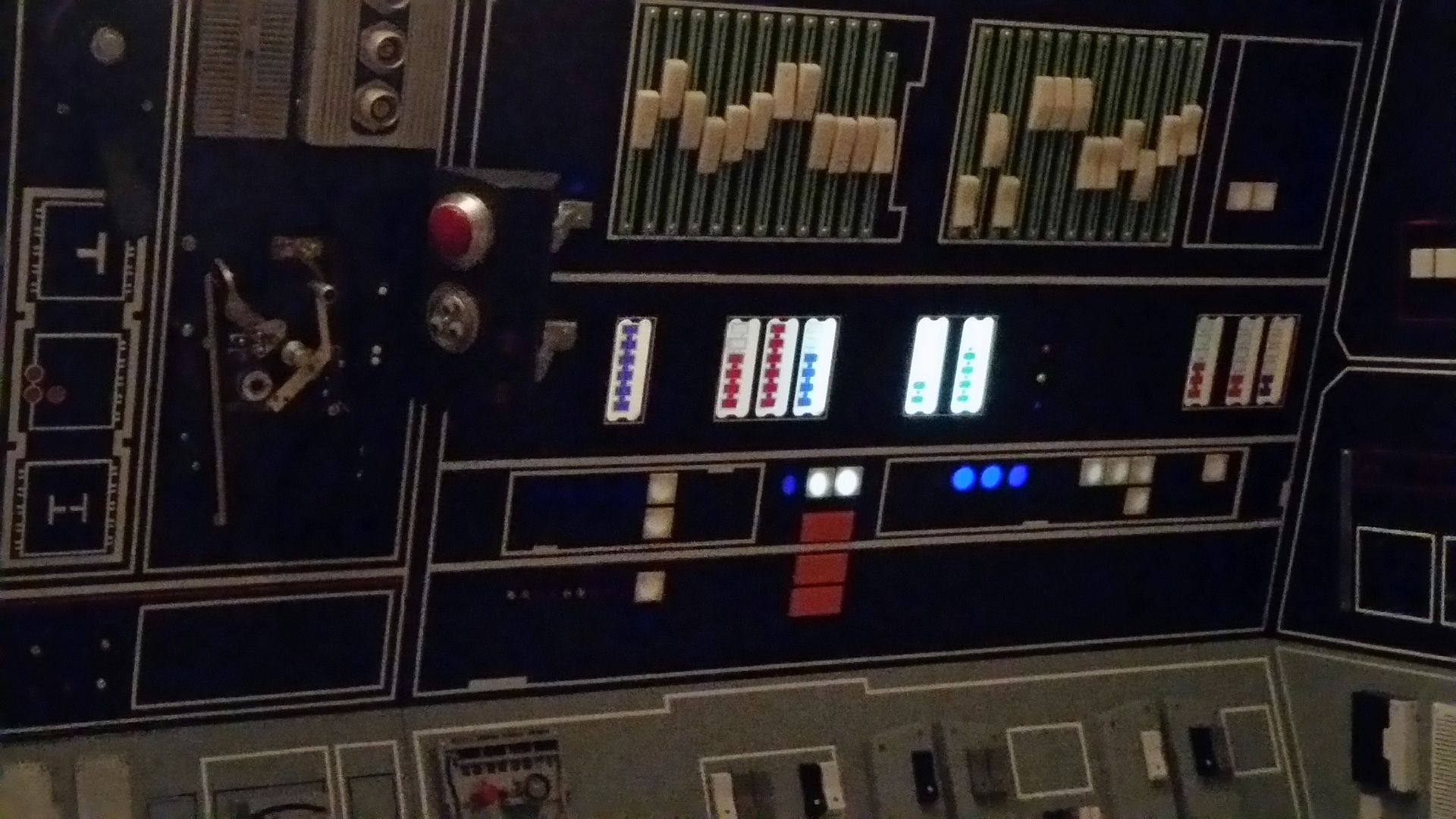 Early morning… Seeing how the door looks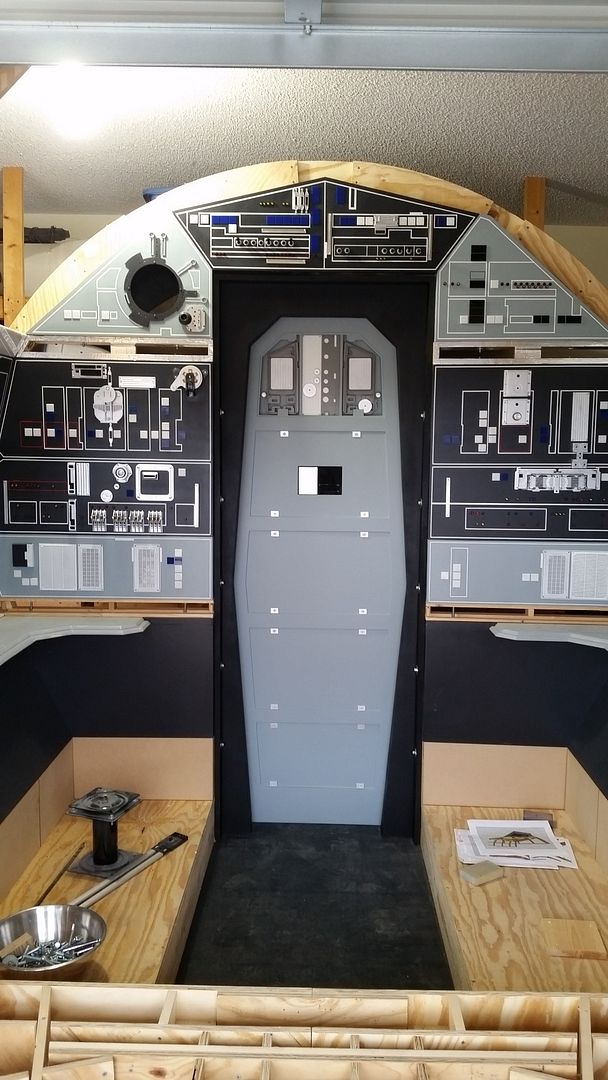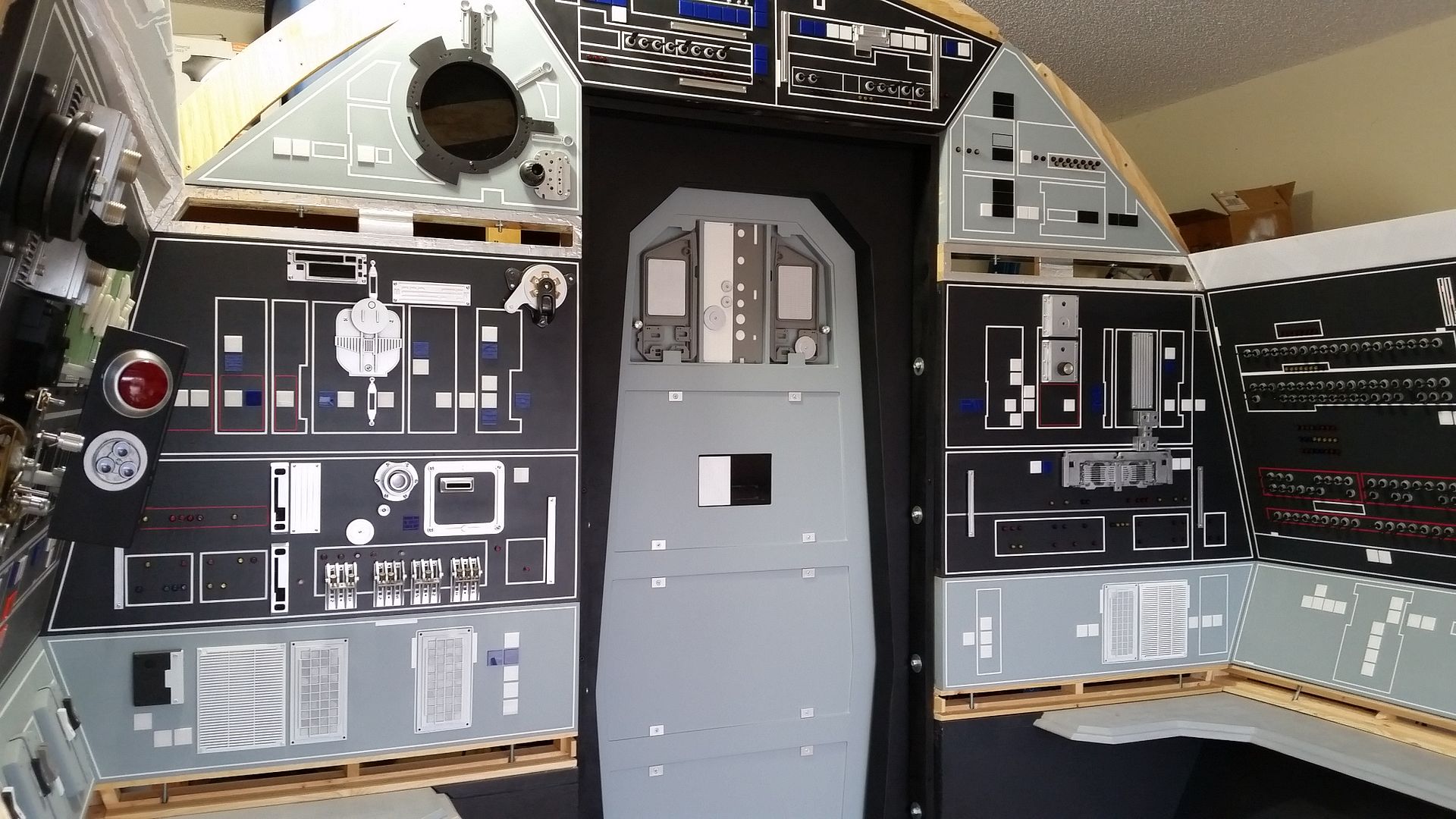 Daniel and I then installed the rest of the panels – this took a while to get everything aligned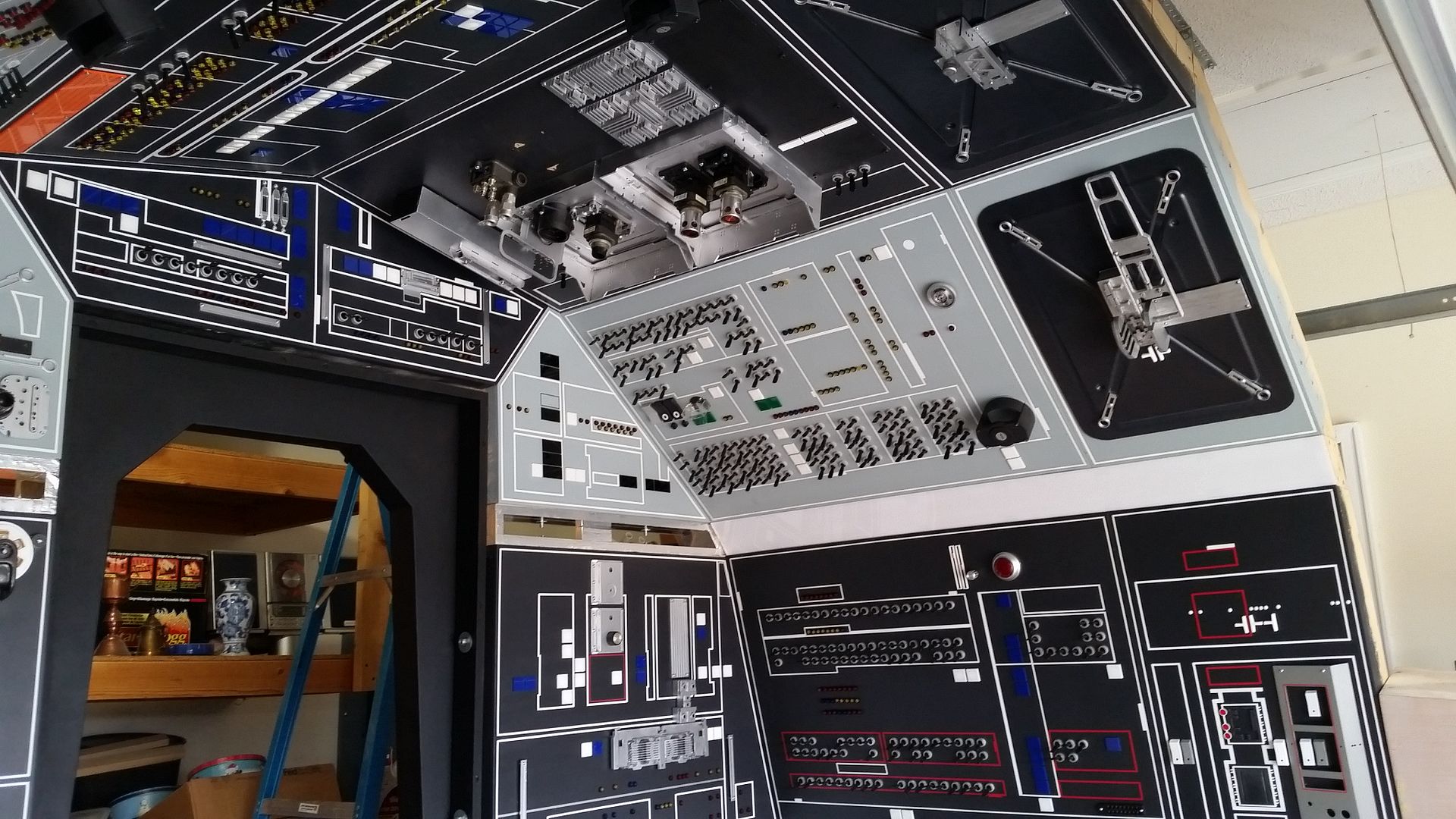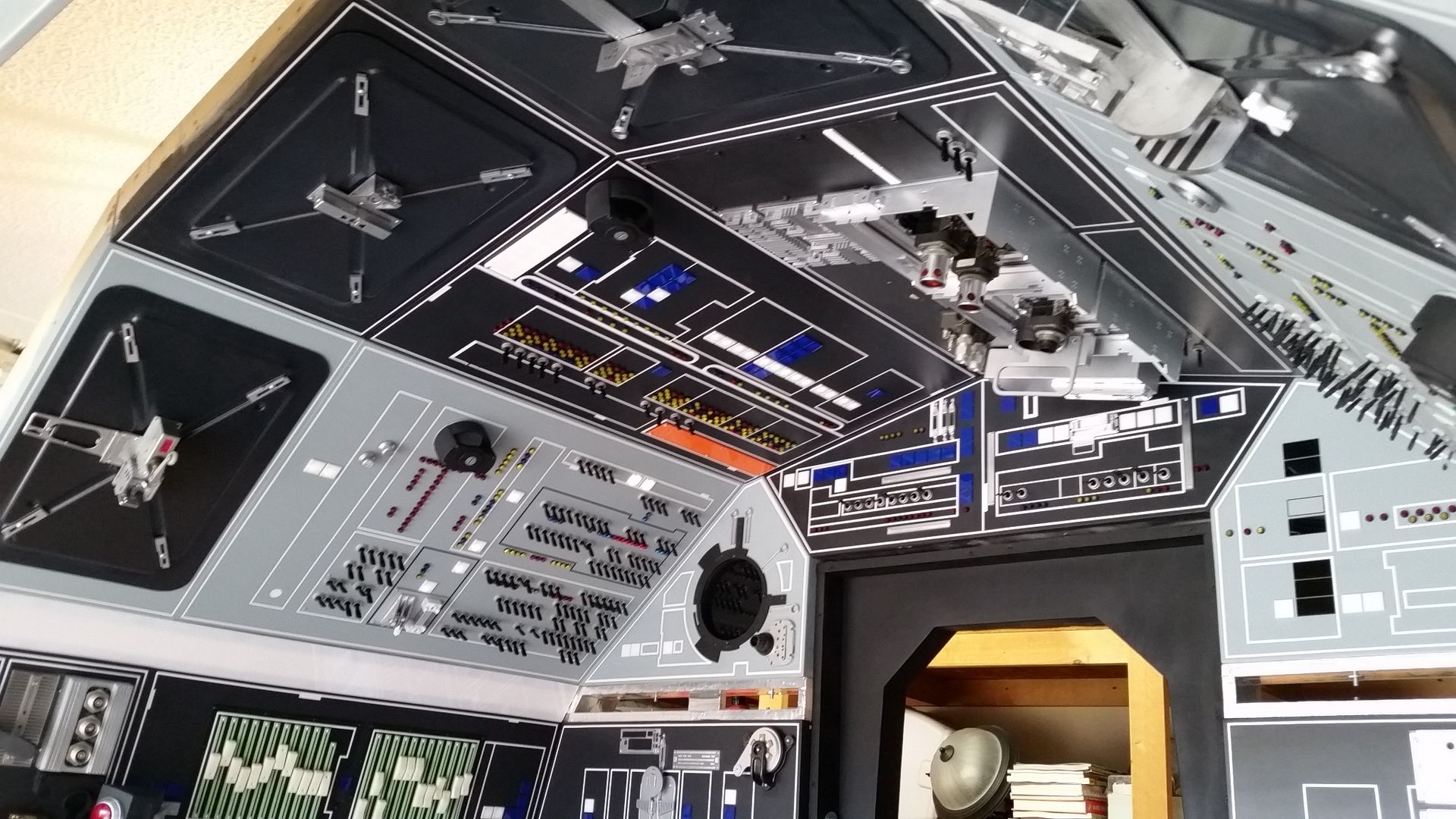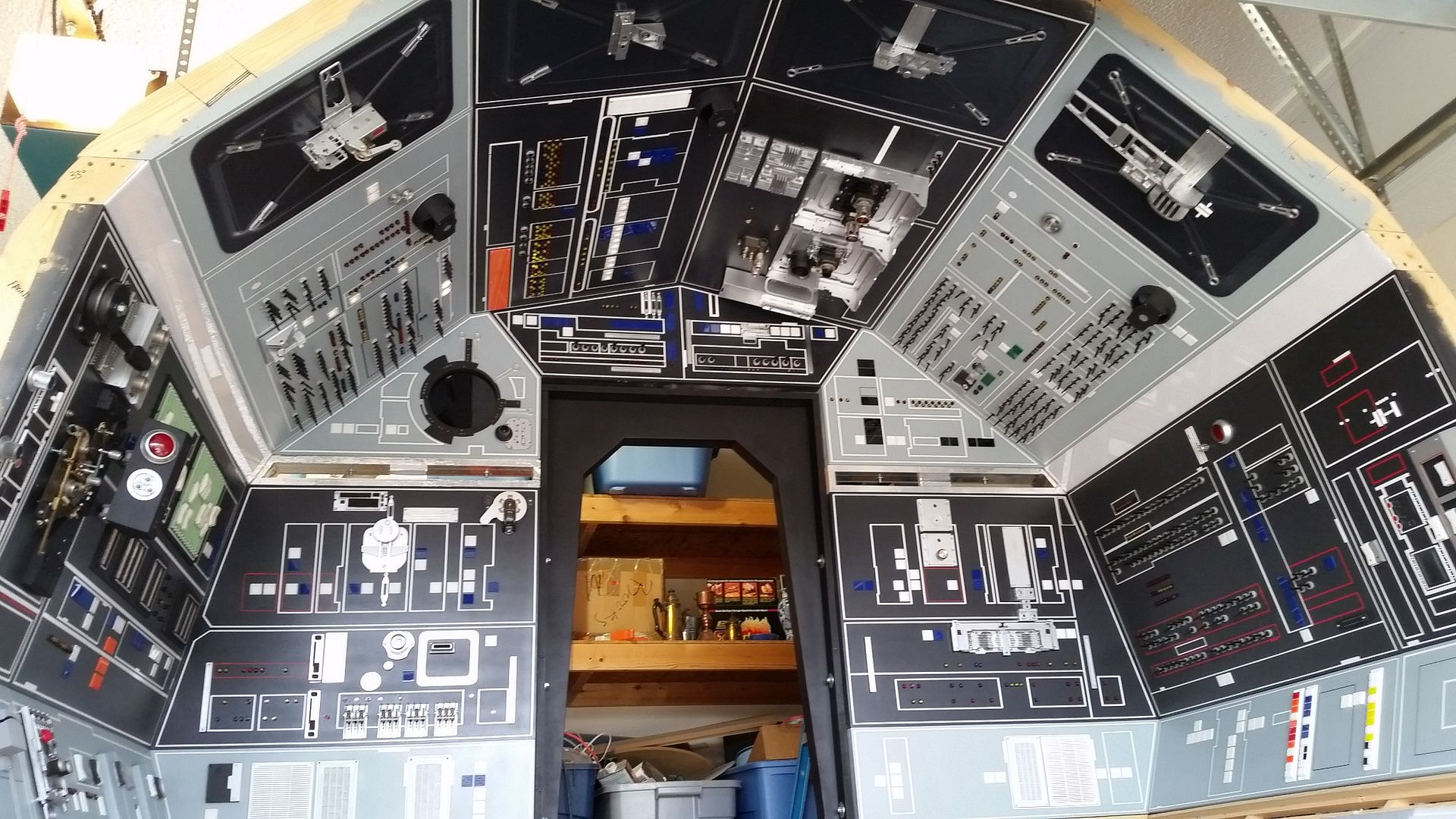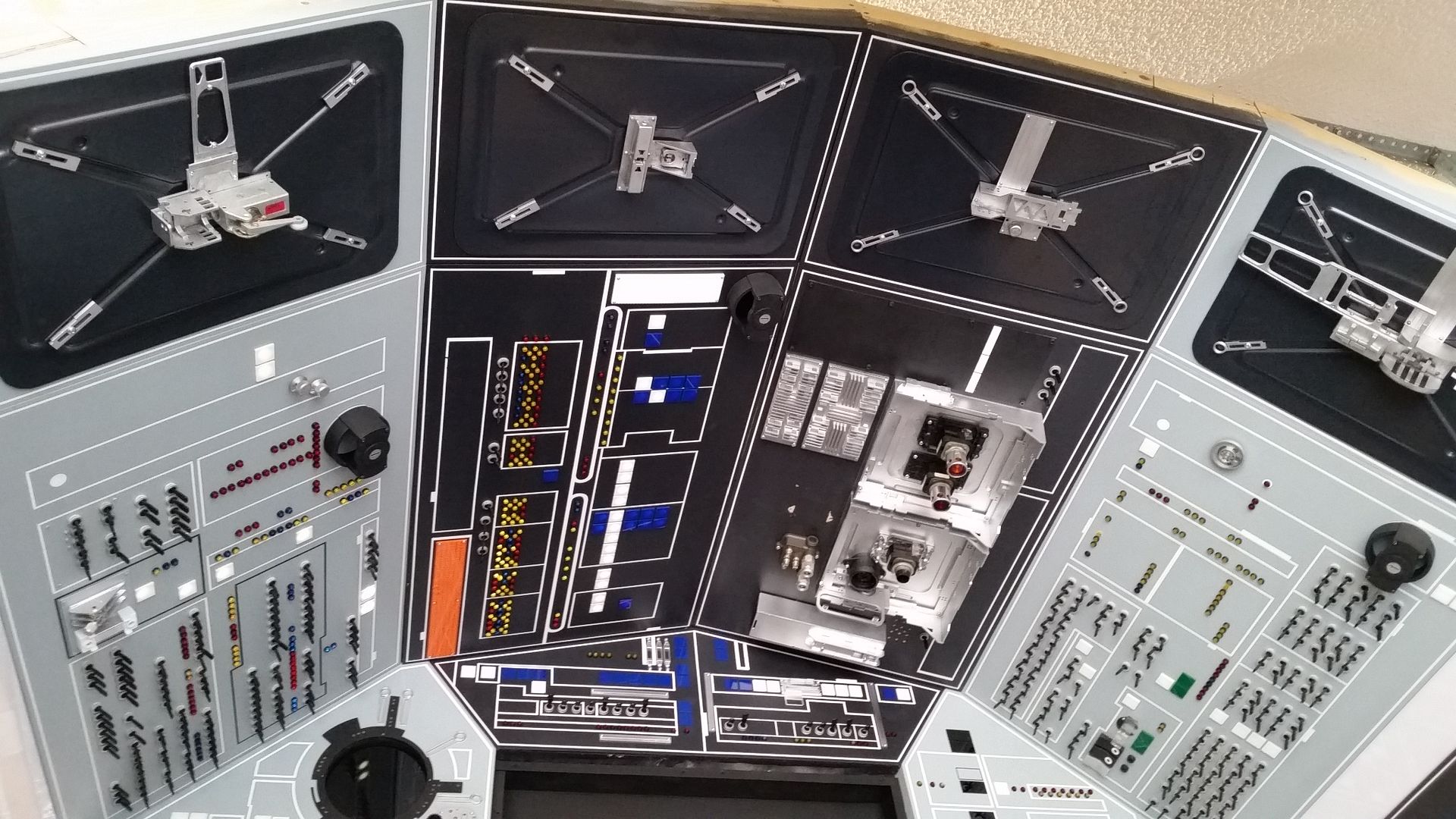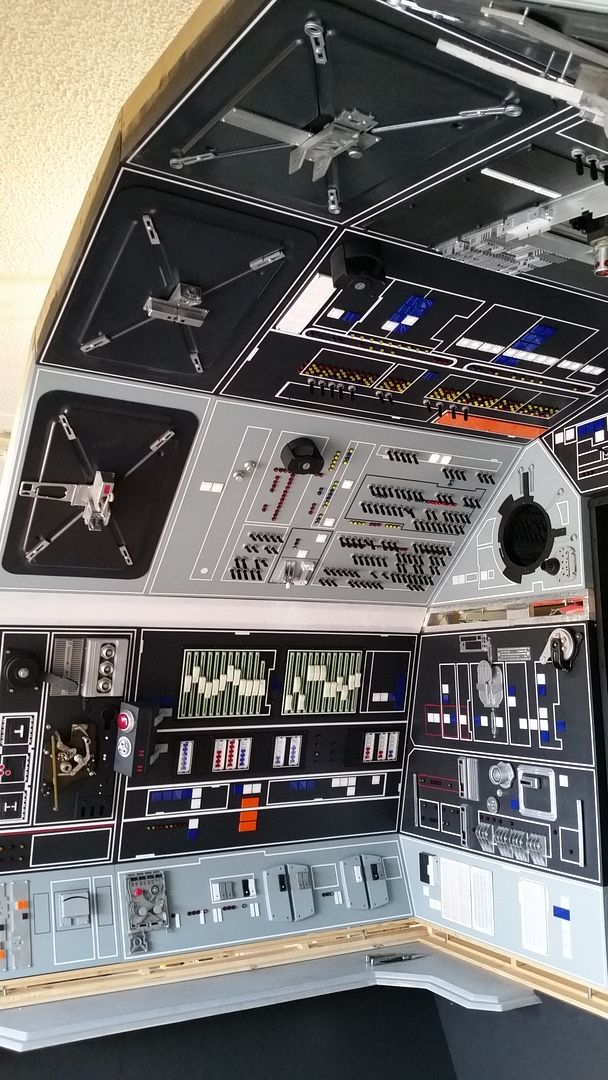 This is the 1st time in over a year the panels have been back in place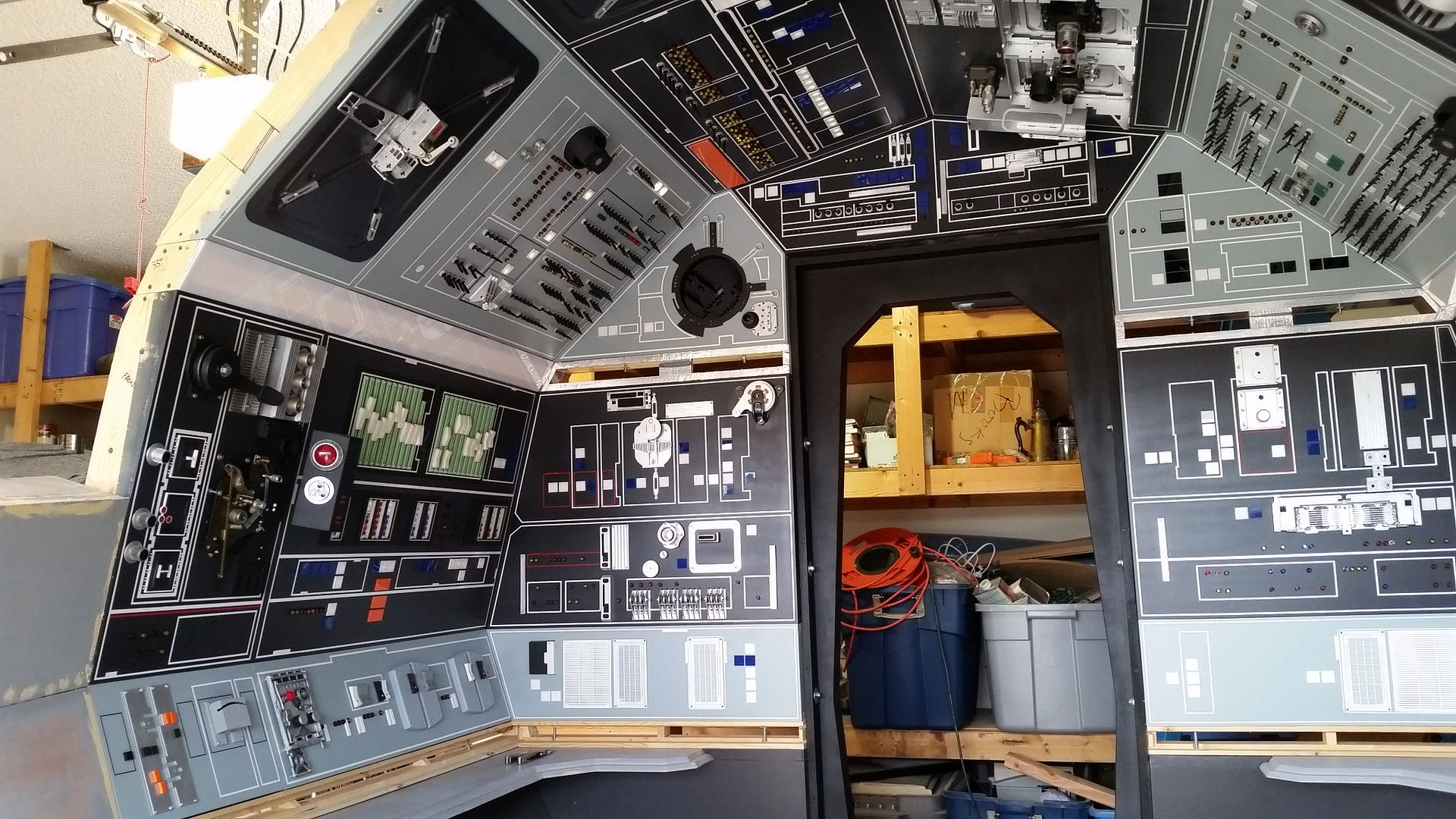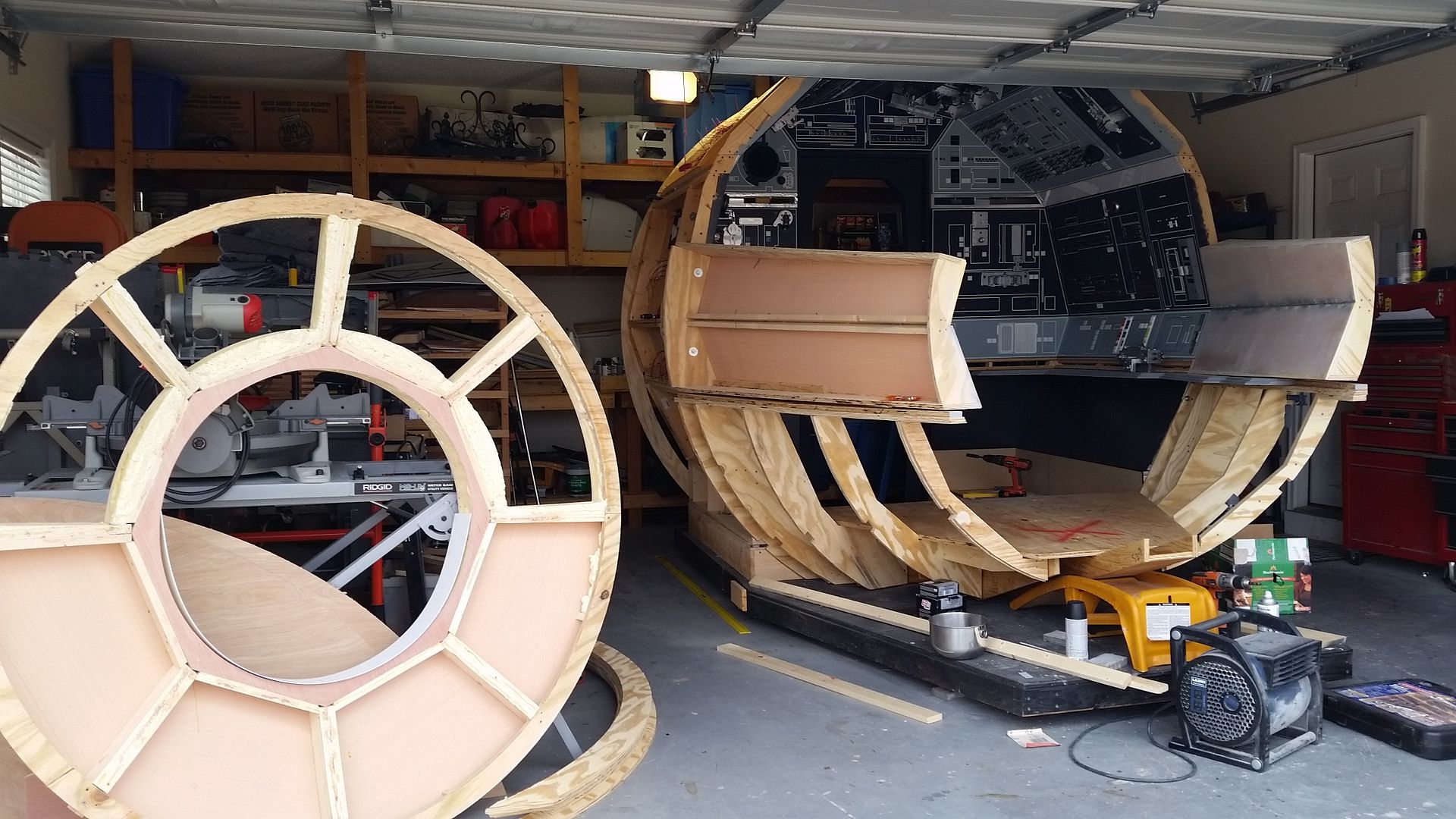 For fun… I installed this brace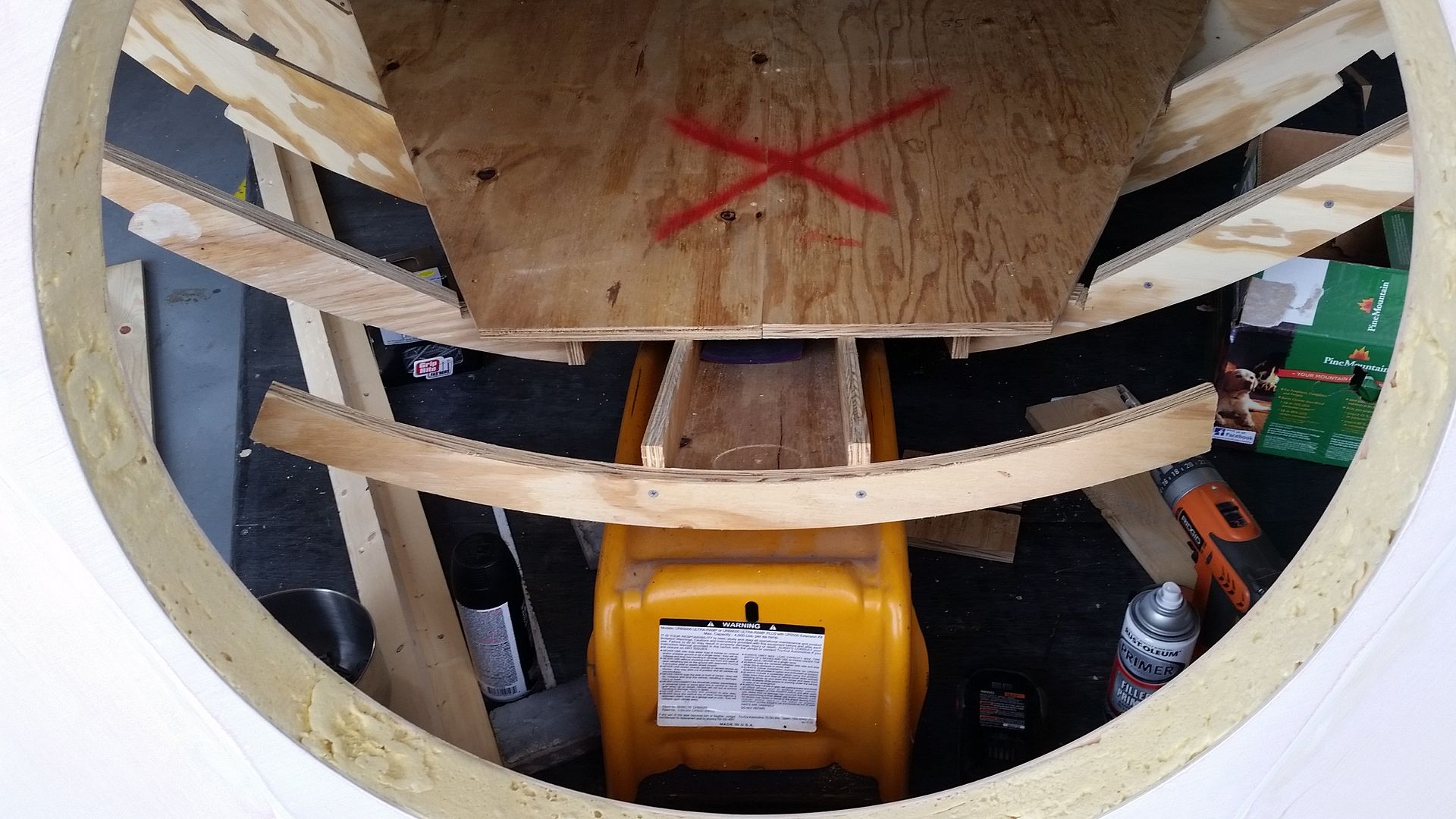 Temp positioned the front window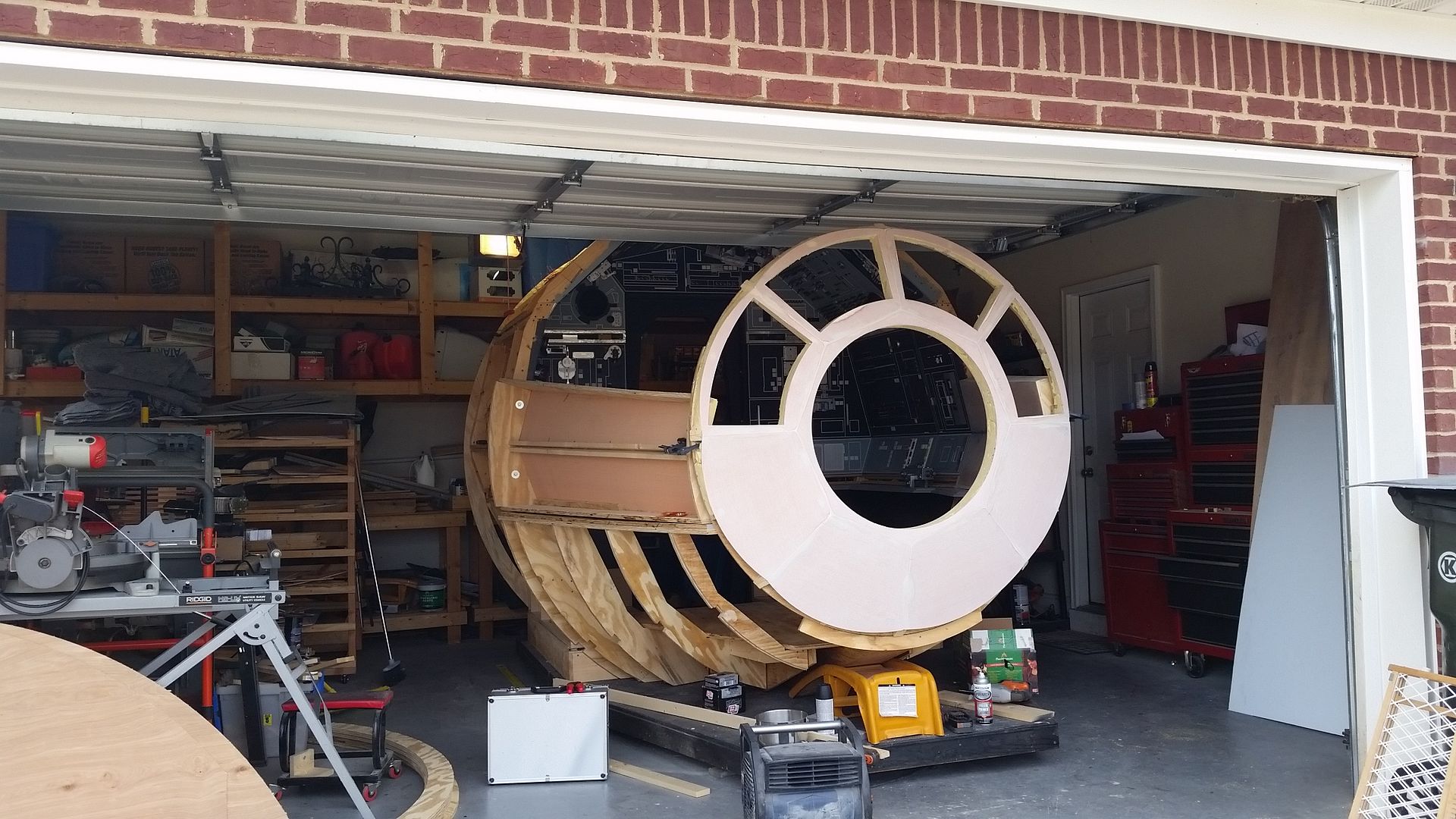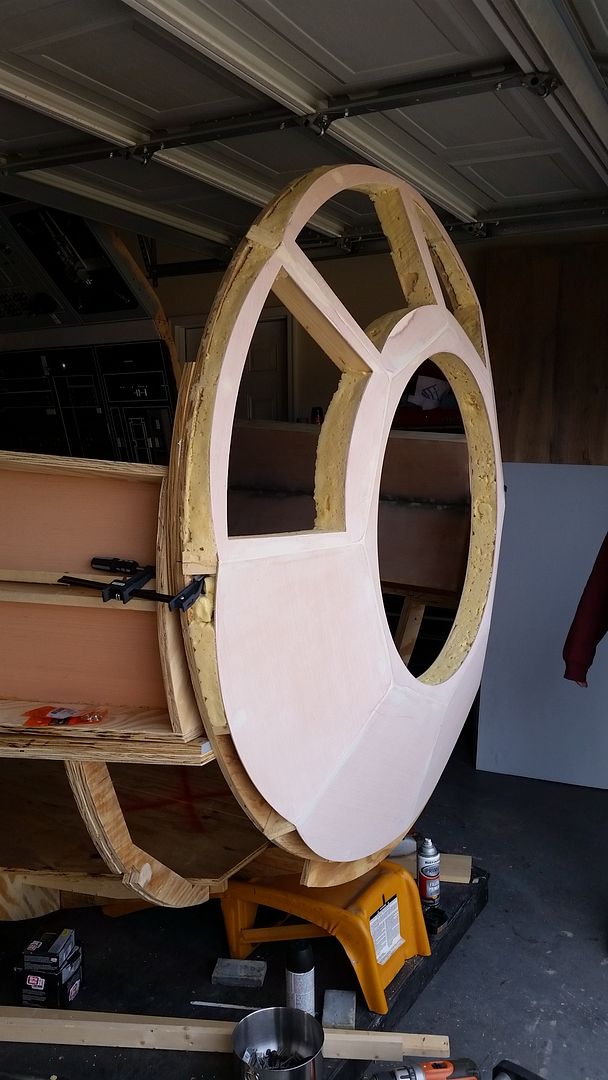 Let the party begin!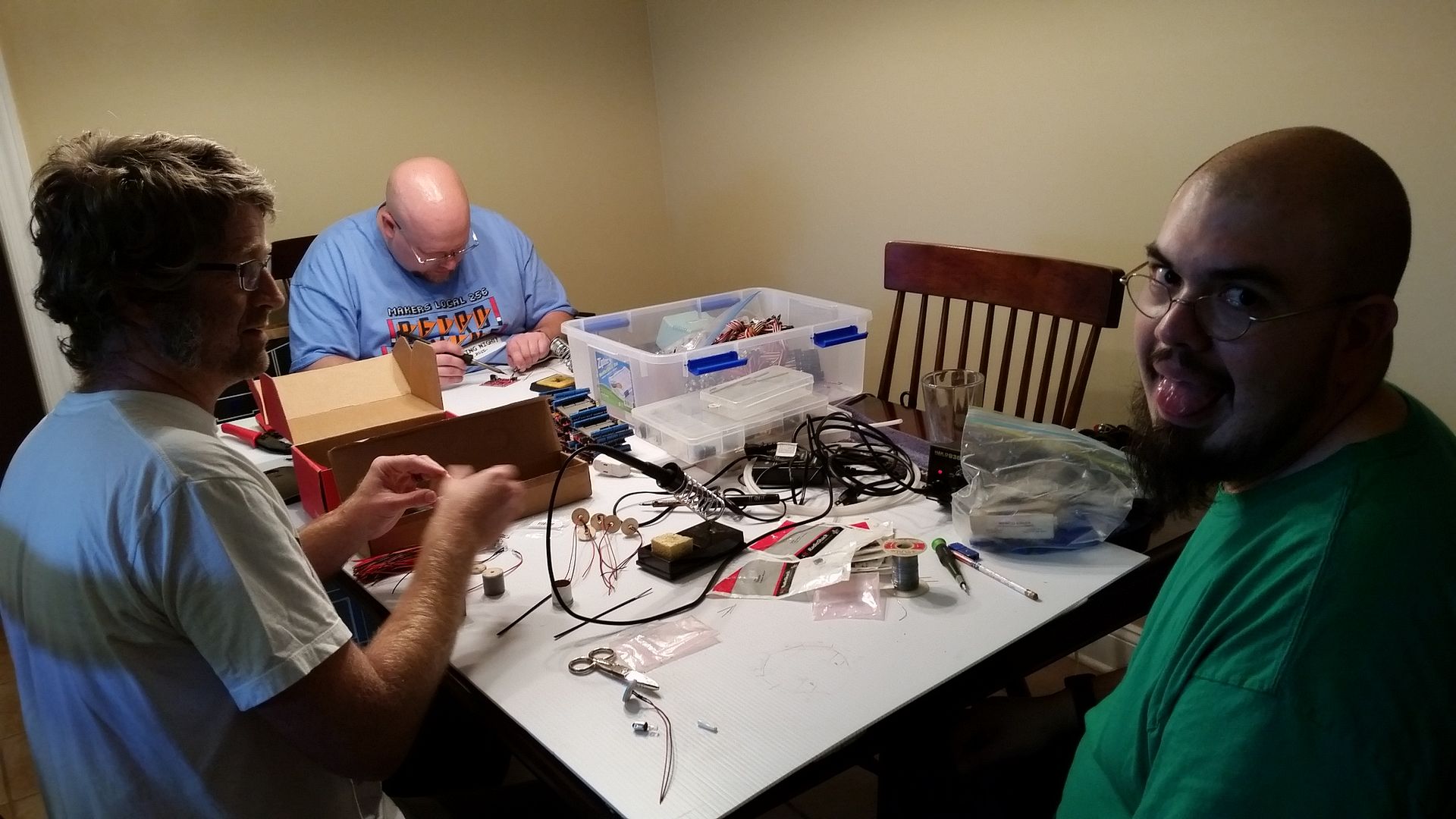 We've started wiring all the panels!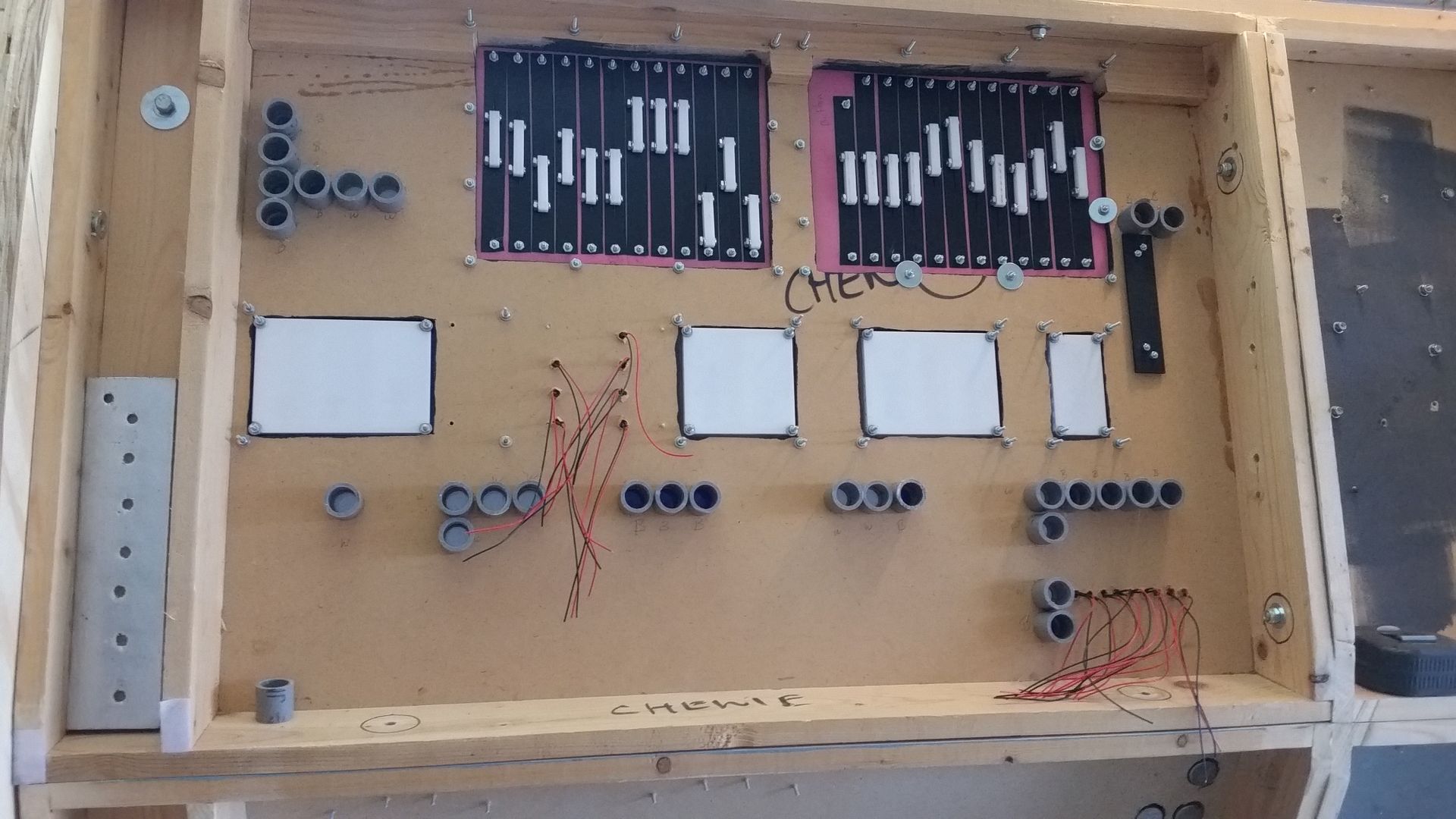 The 1″ tiles get a small PVC cup surround that will hold a single LED and back light the tile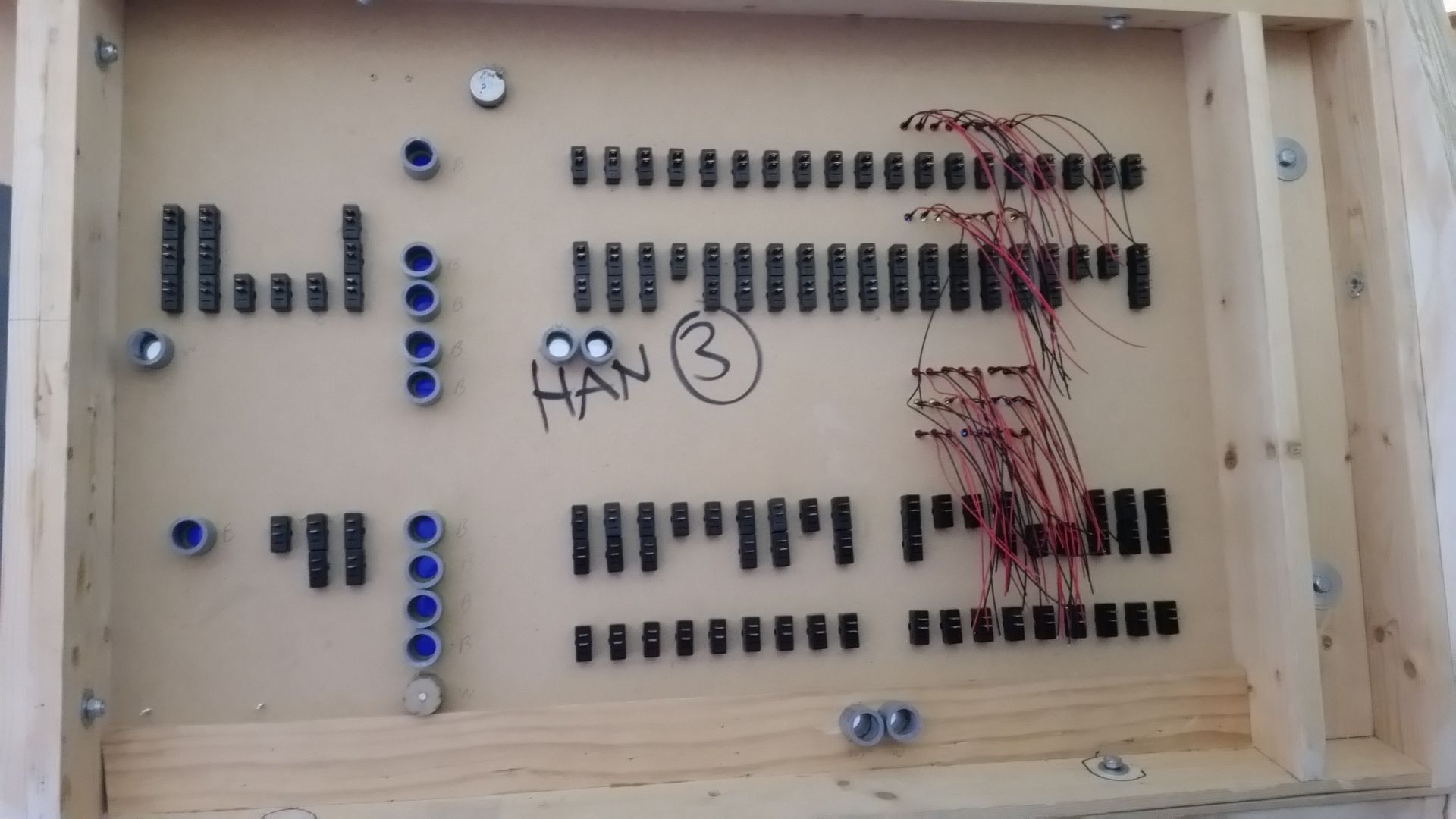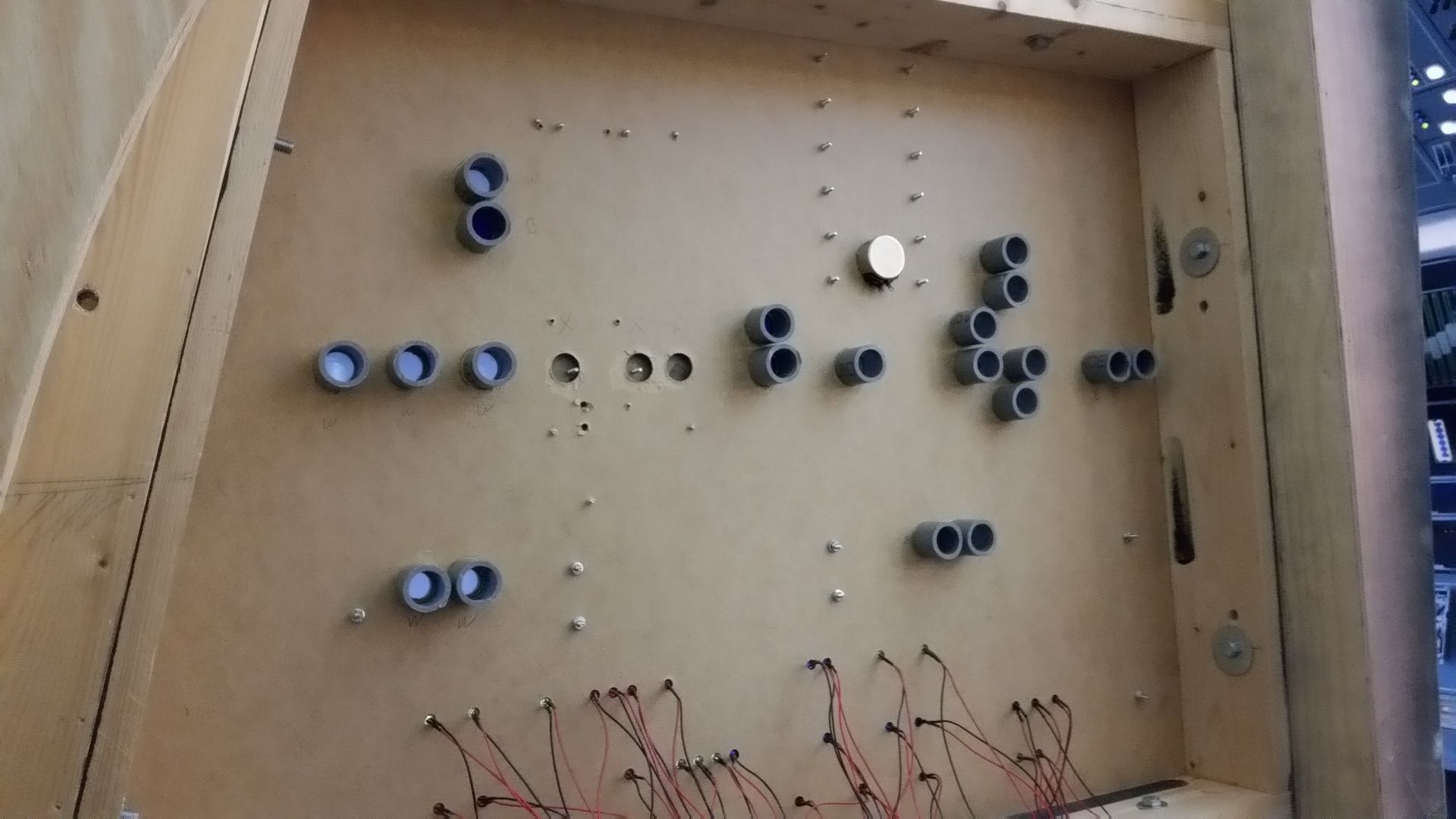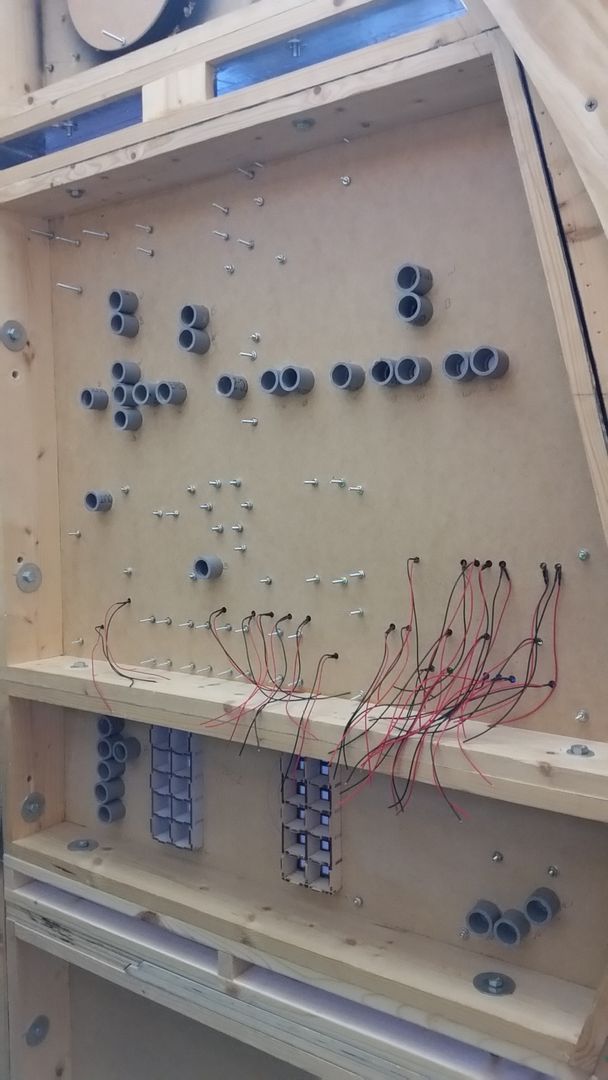 LED Donuts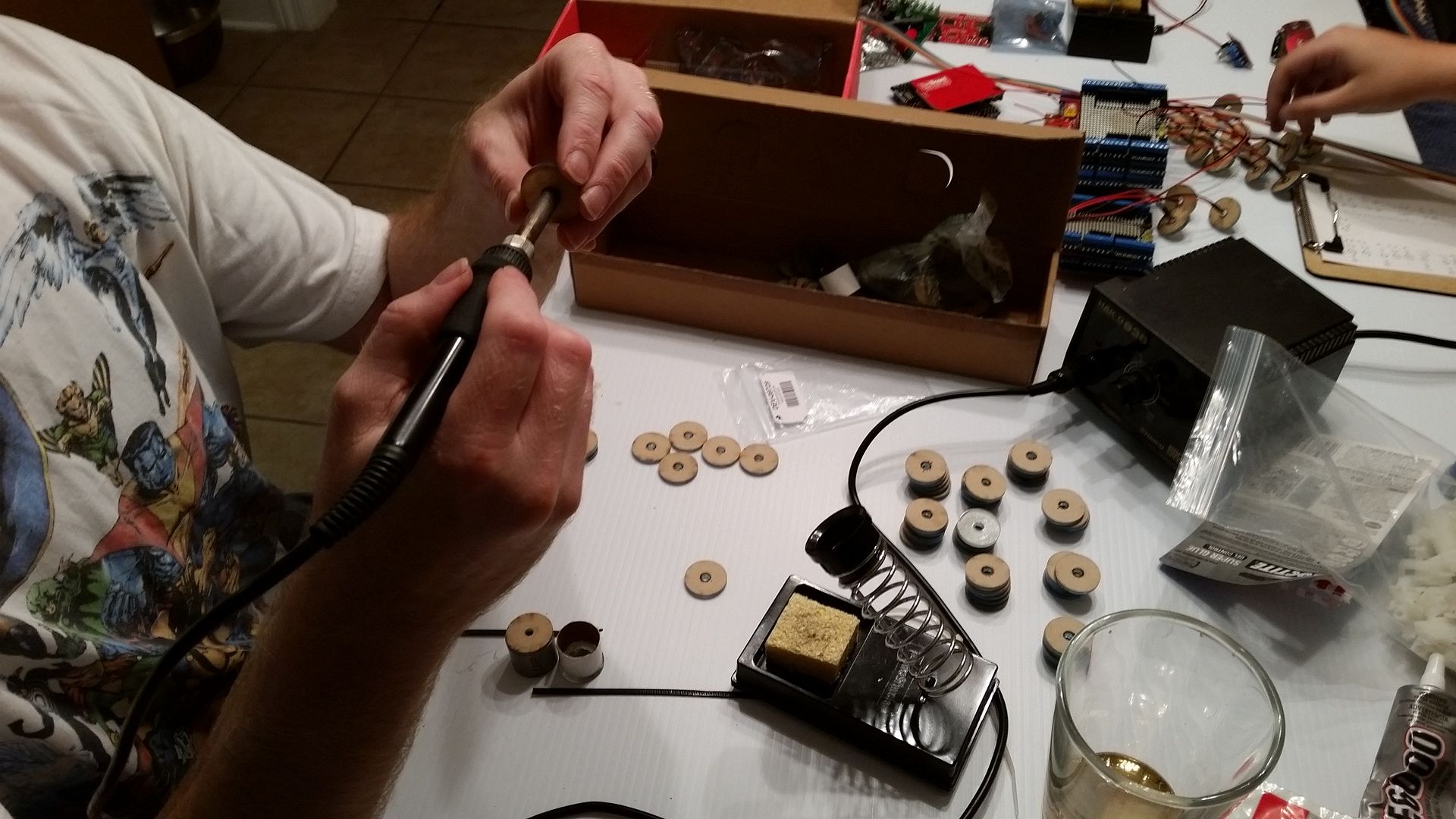 The gang is all here!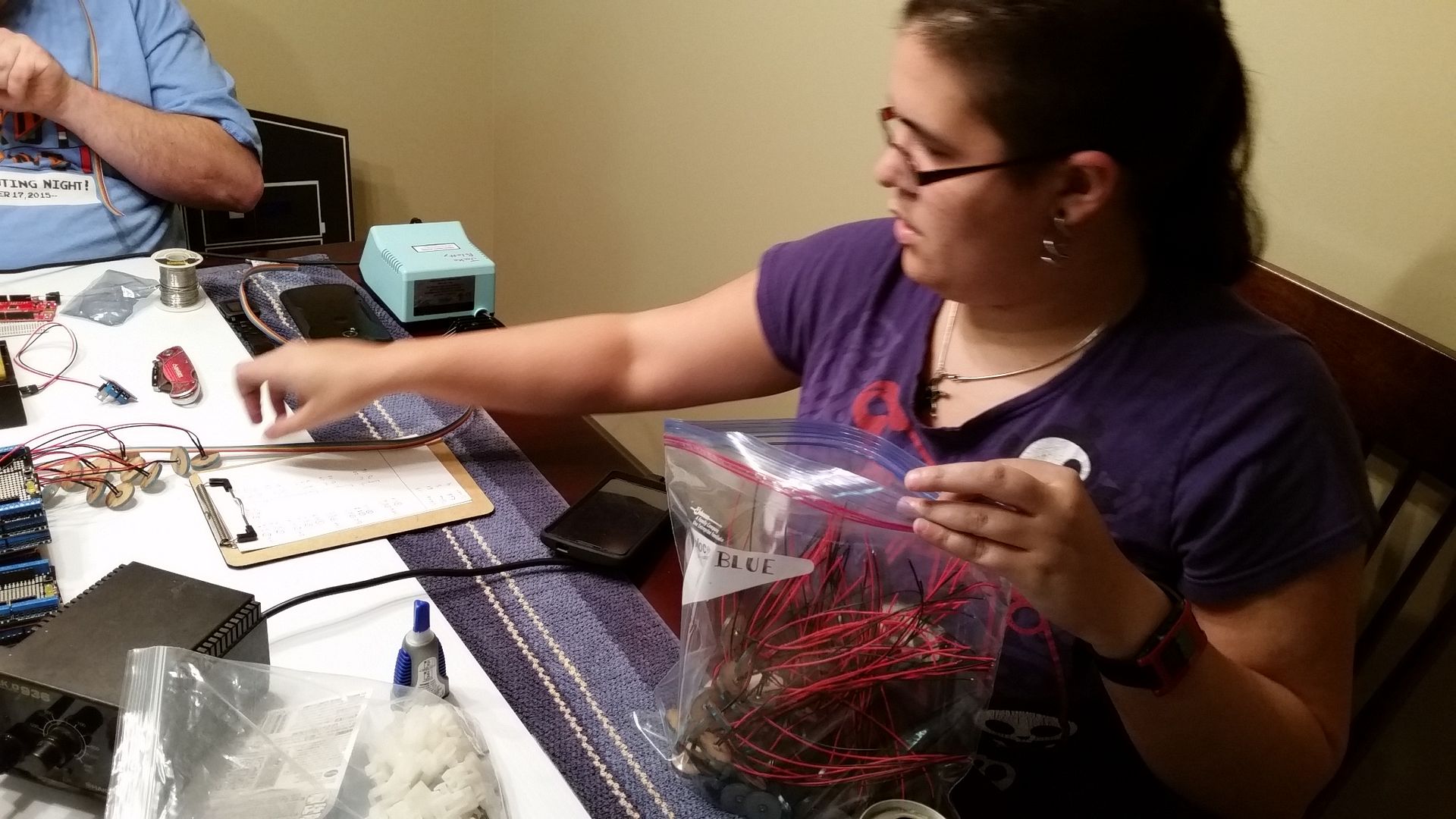 Wiring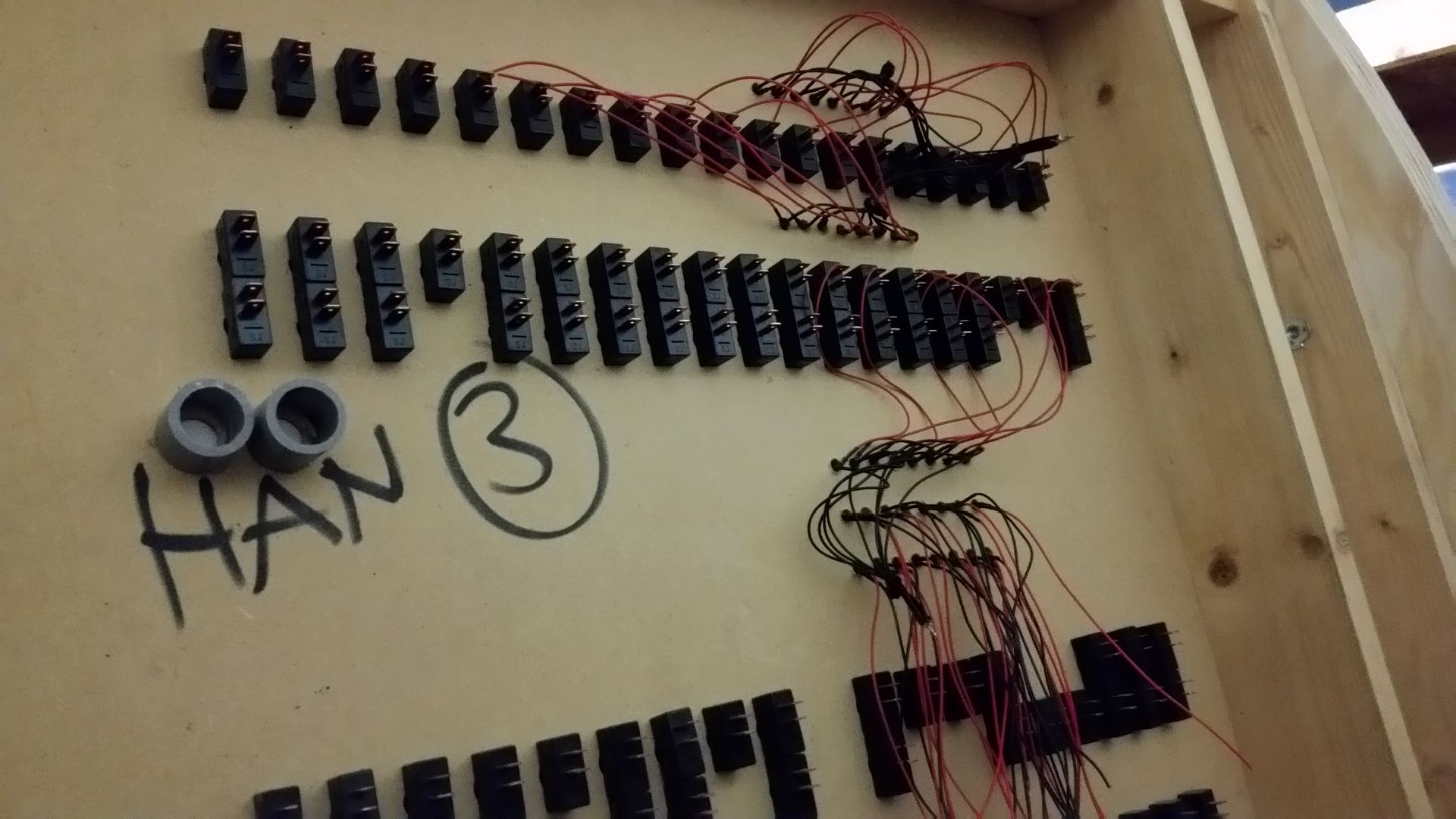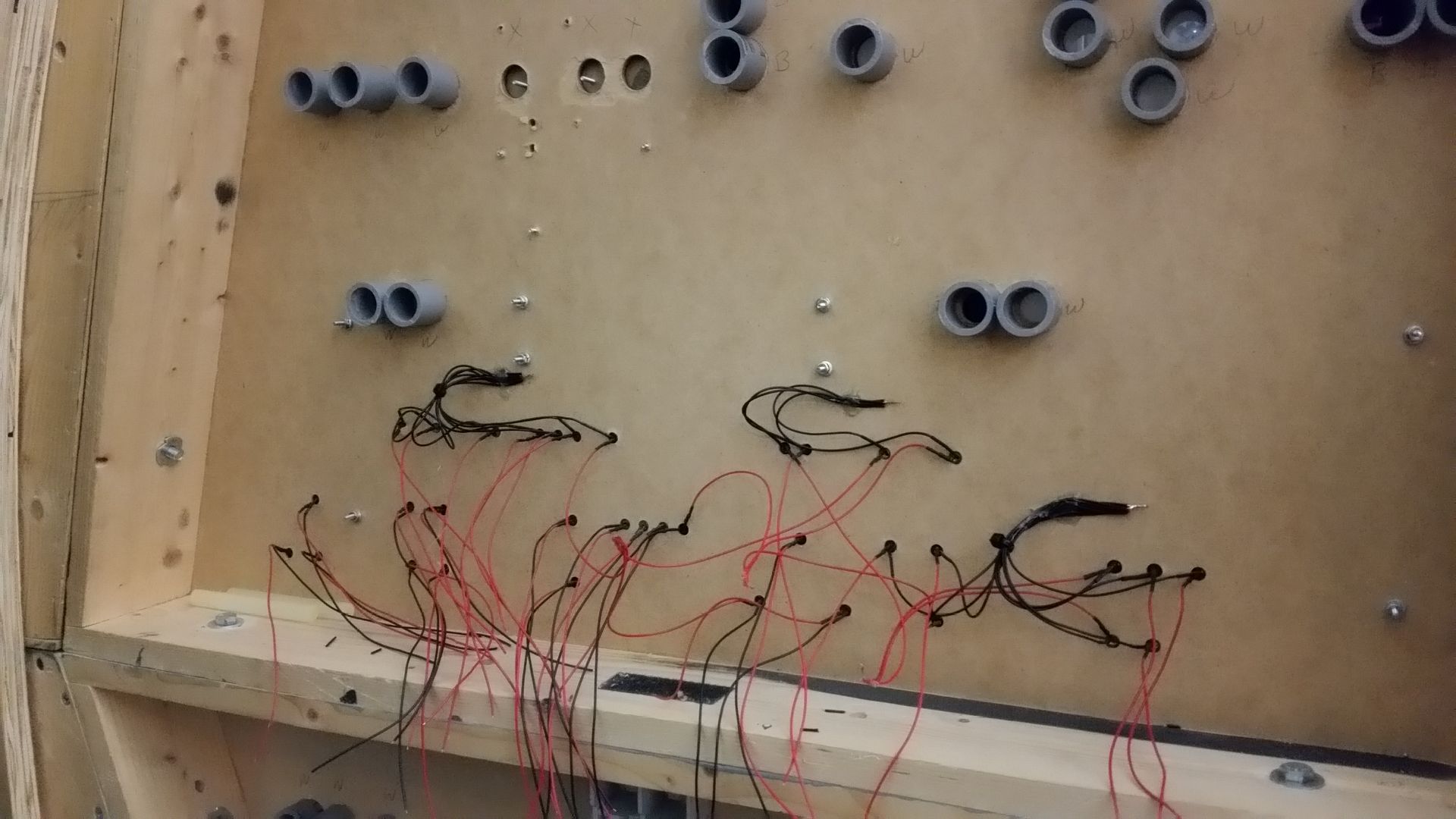 The garage light gave us this nice little view…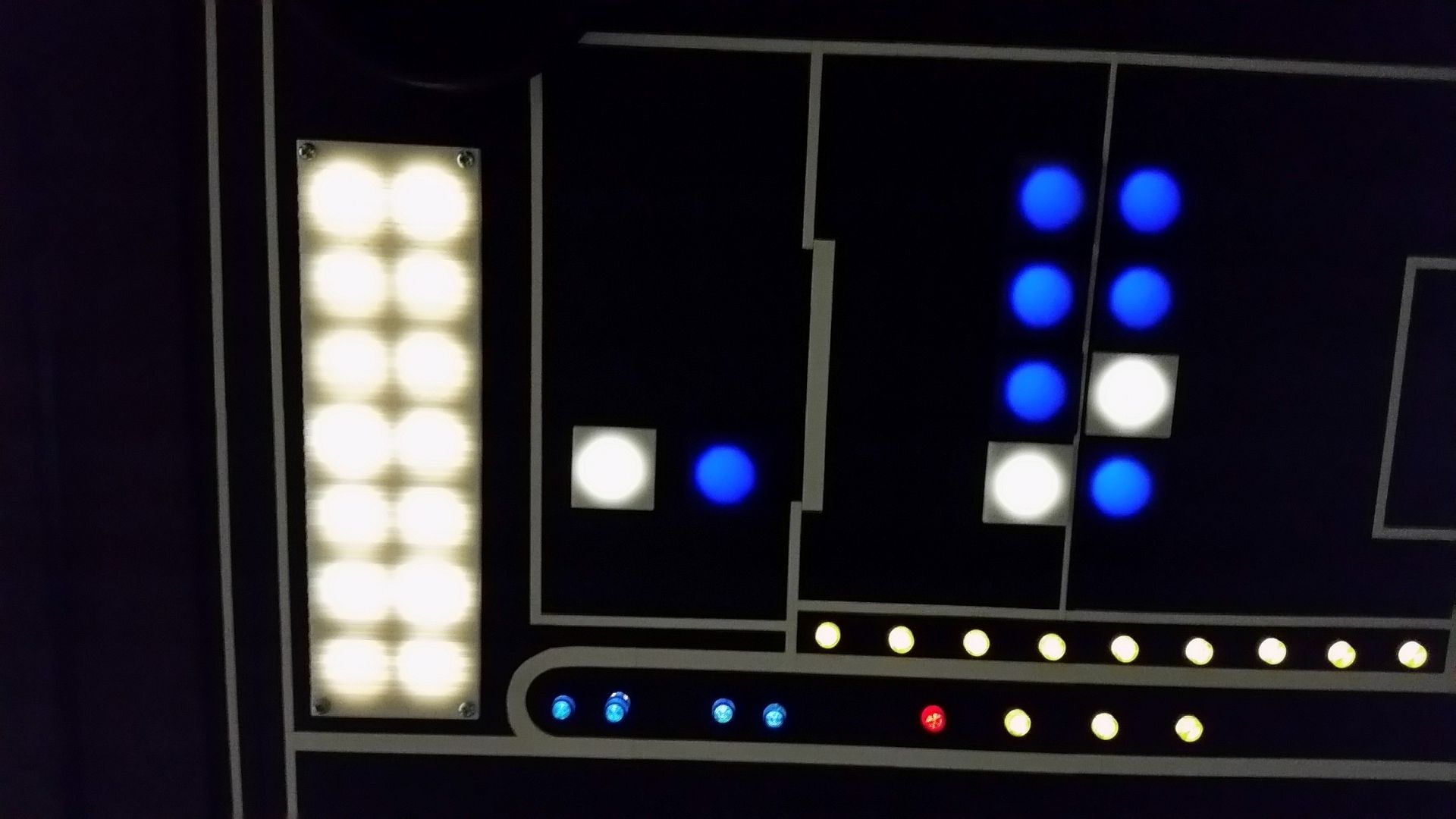 And the one shot I've been dying to see for a LONG time!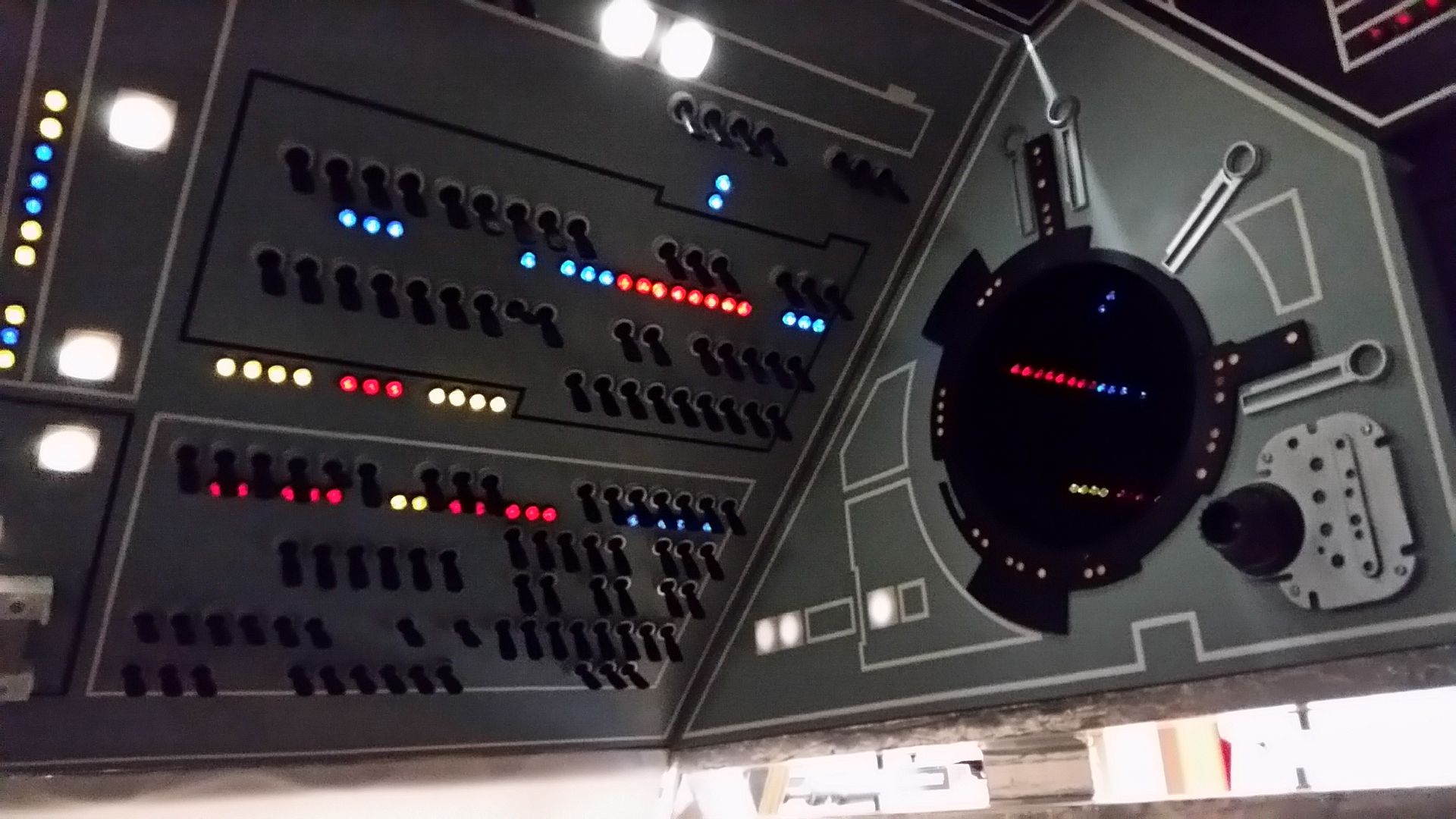 More wiring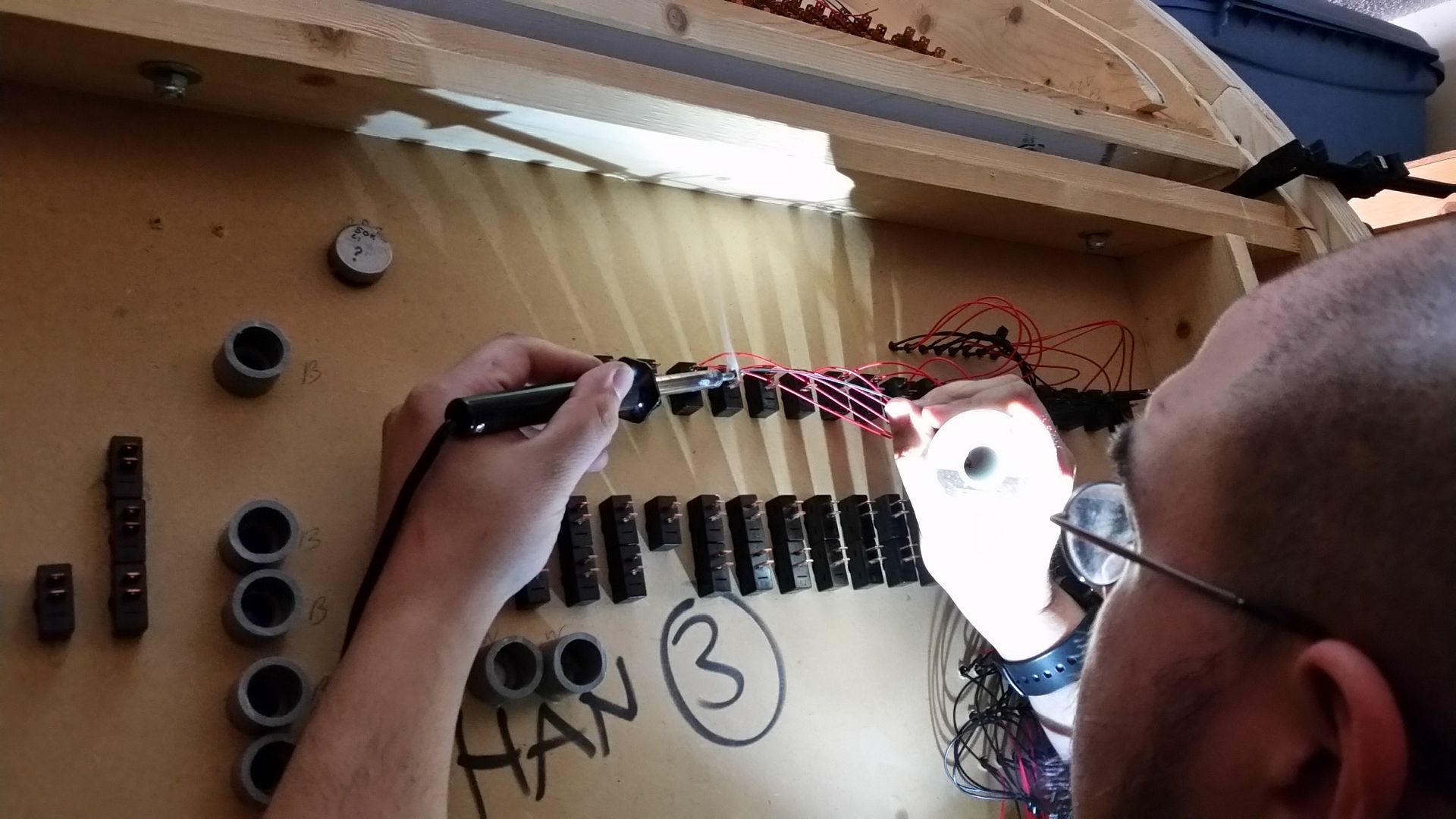 One panel… Done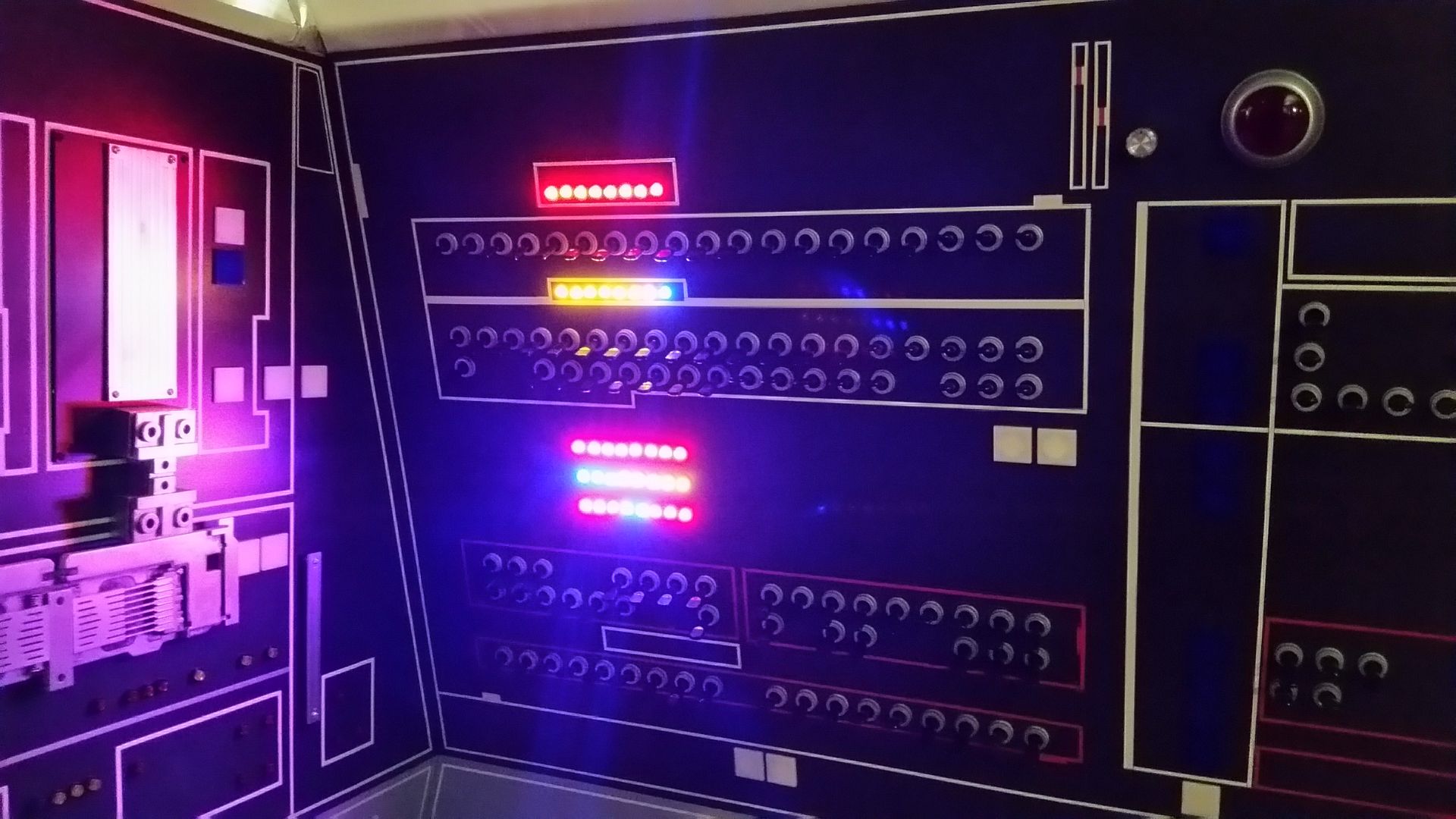 Will install a dimmer to lessen the brightness

What a hectic and amazing couple of days – we're all exhausted!  Thank you to everybody who showed up to help out – and to those returning today and tomorrow and the next and the next…  😉
The weather is calling for rain rain rain ALL day so we'll see what happens.
Stay Tuned!