Hi Gang,
I promise to get to all your comments and PMs VERY soon! 
  Another early morning update!
Finally finished the pin striping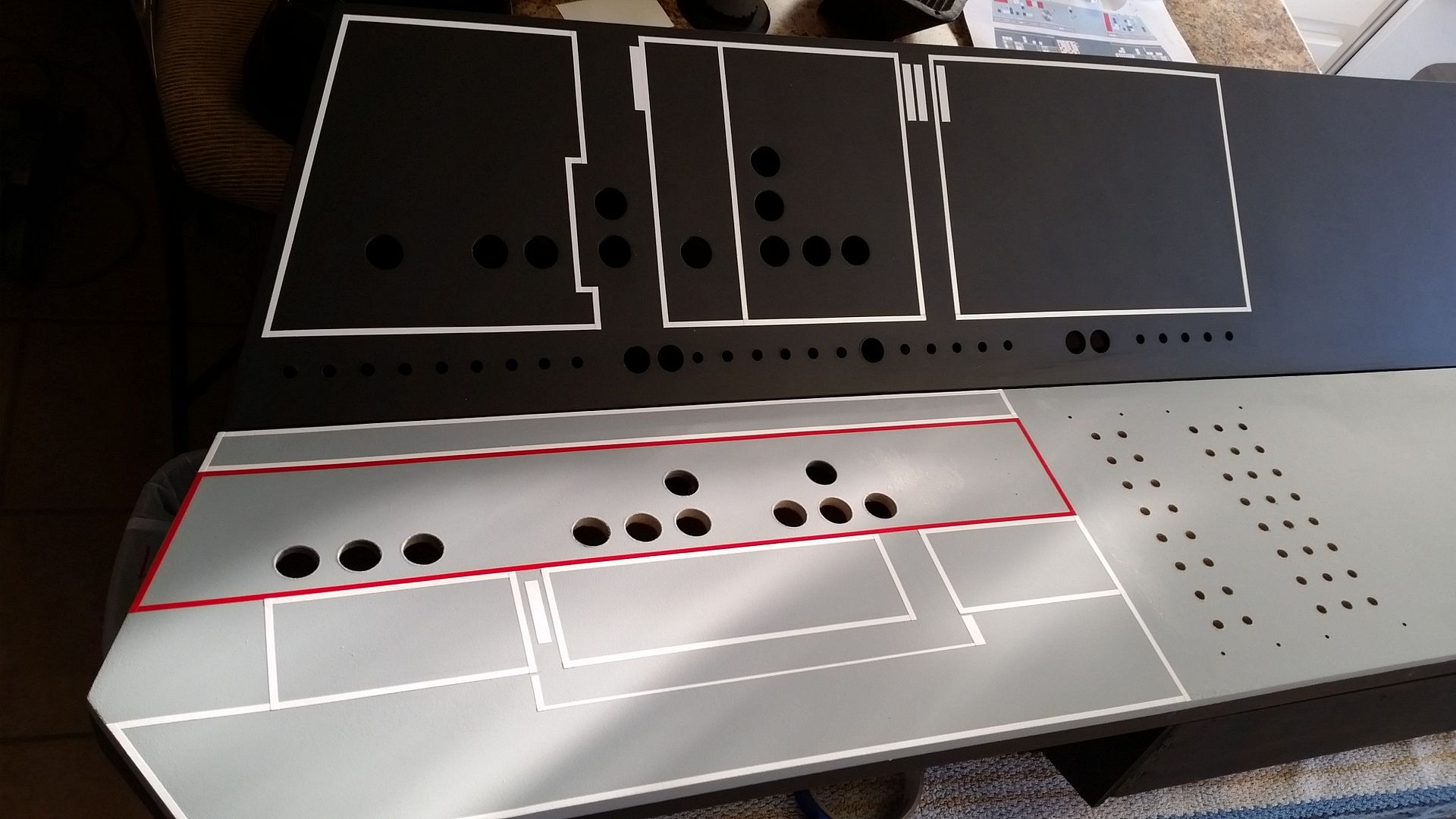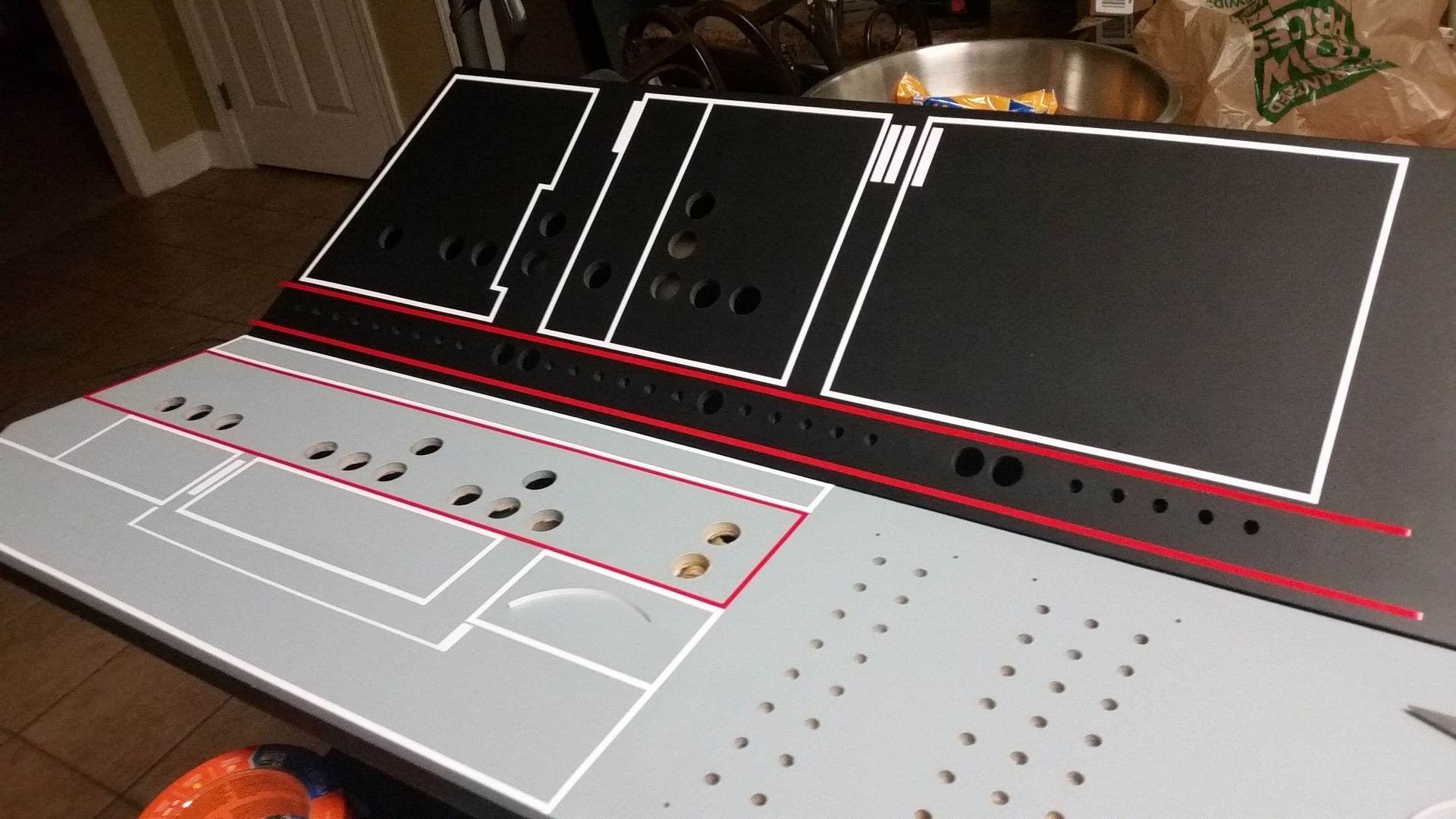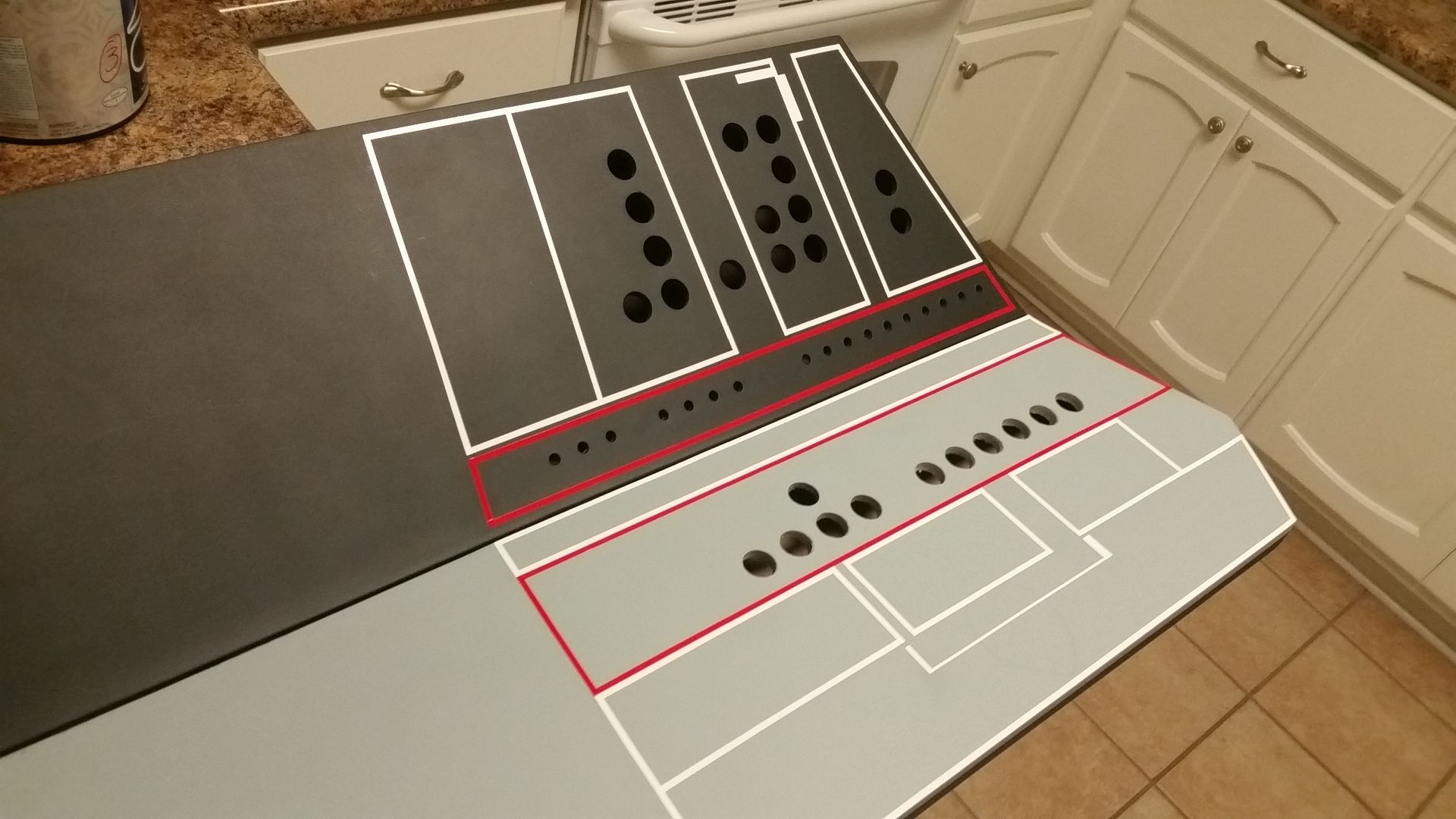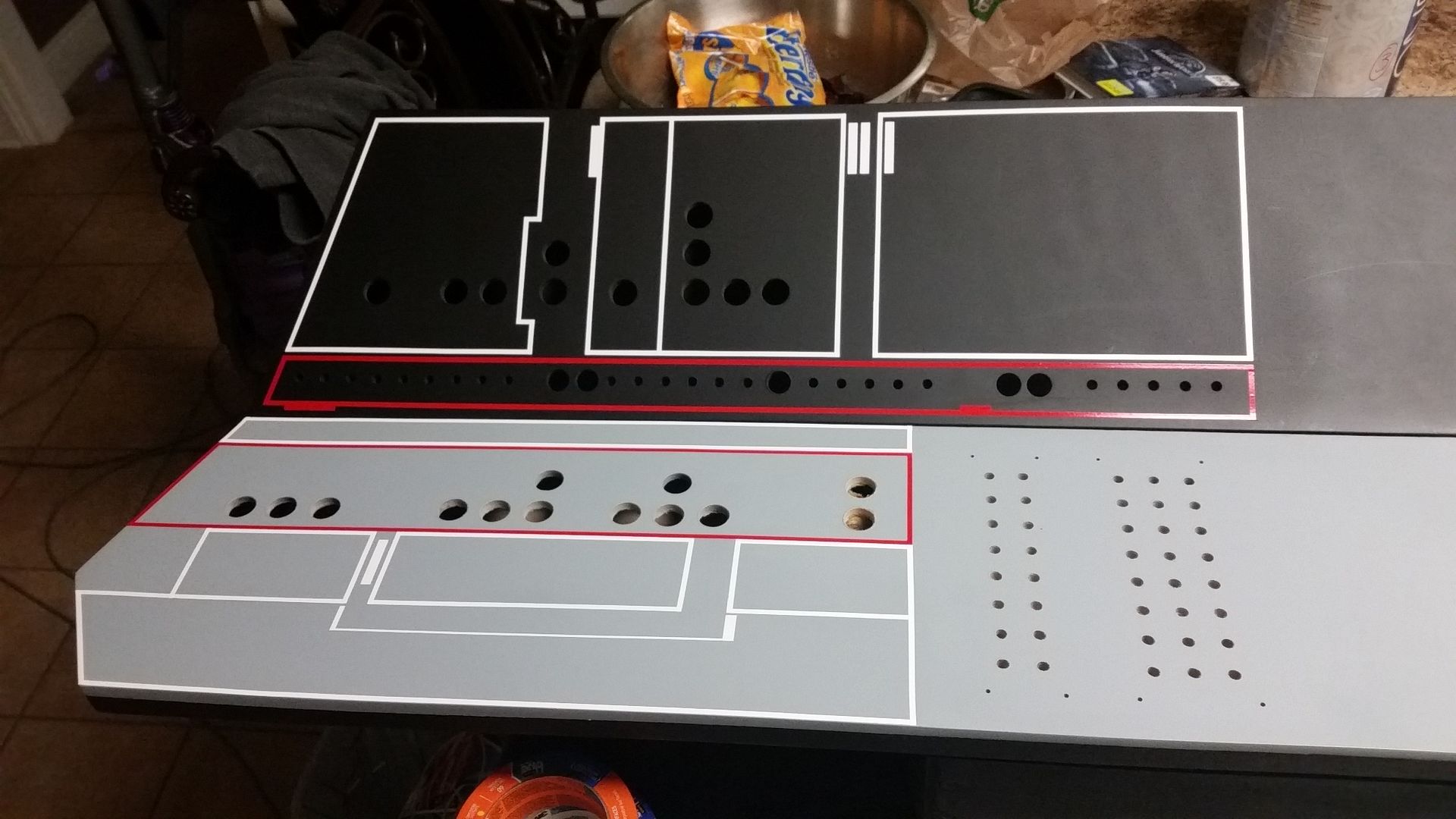 Added a chrome pin stripe around the edge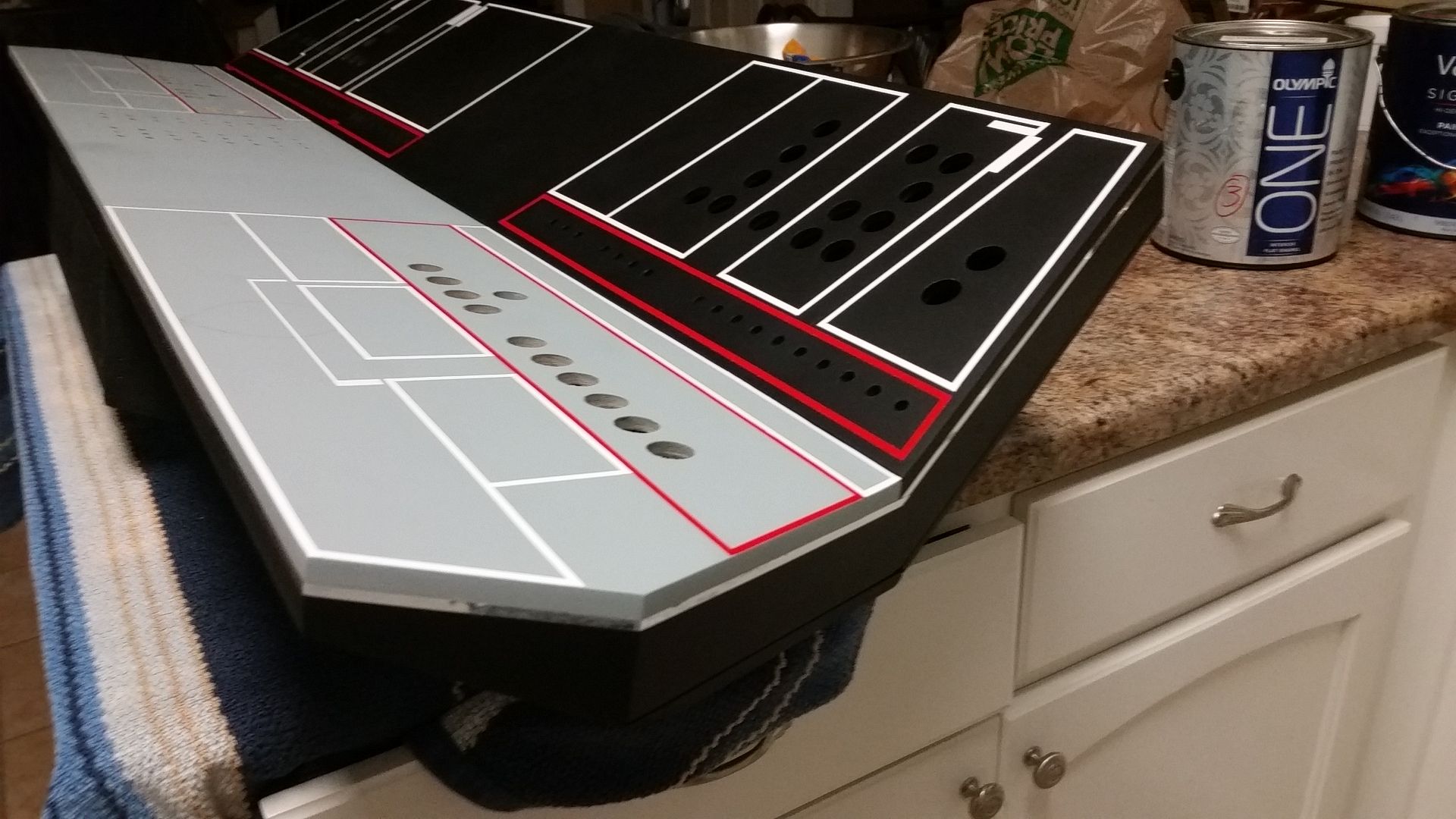 Satin Clear!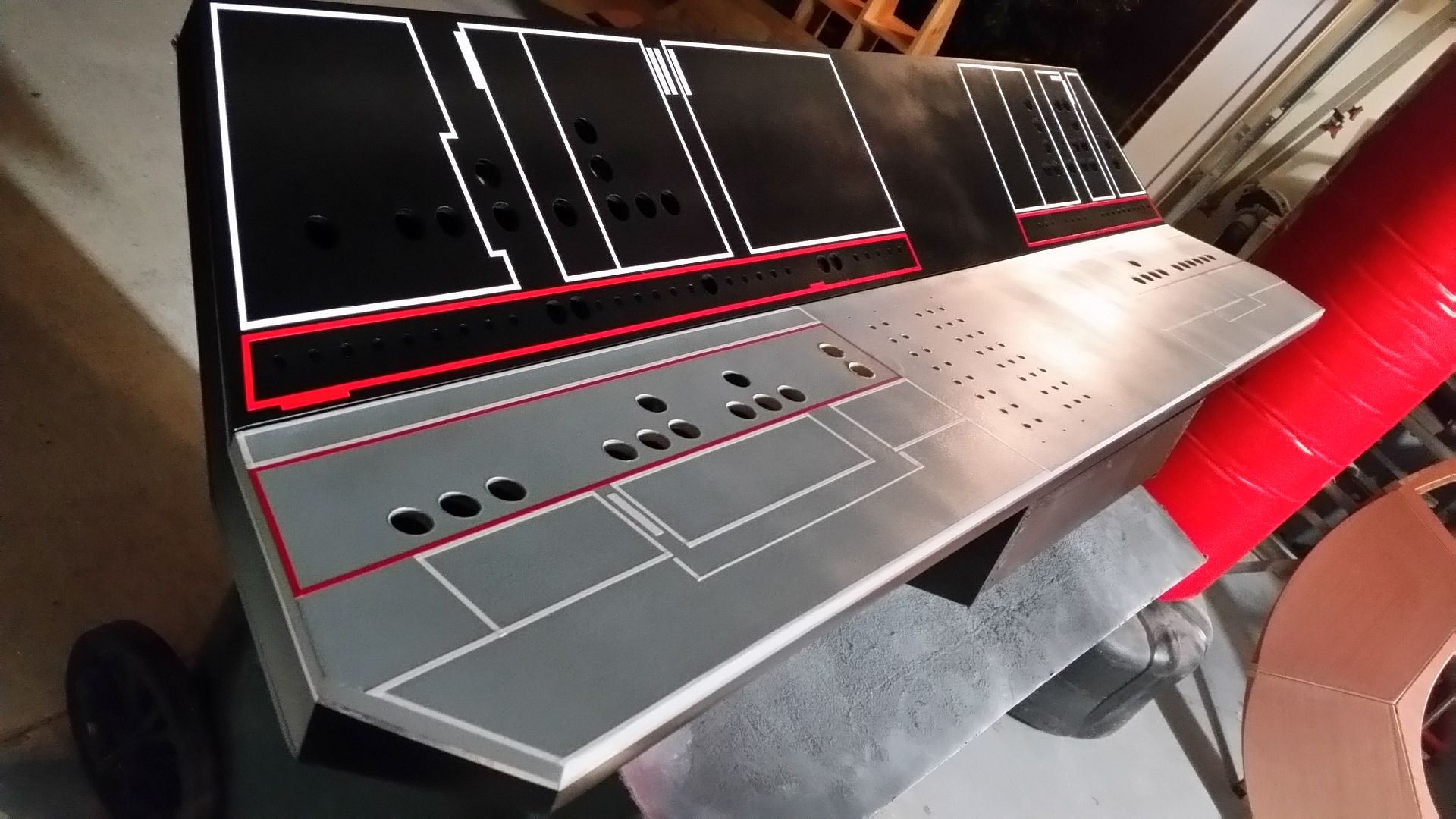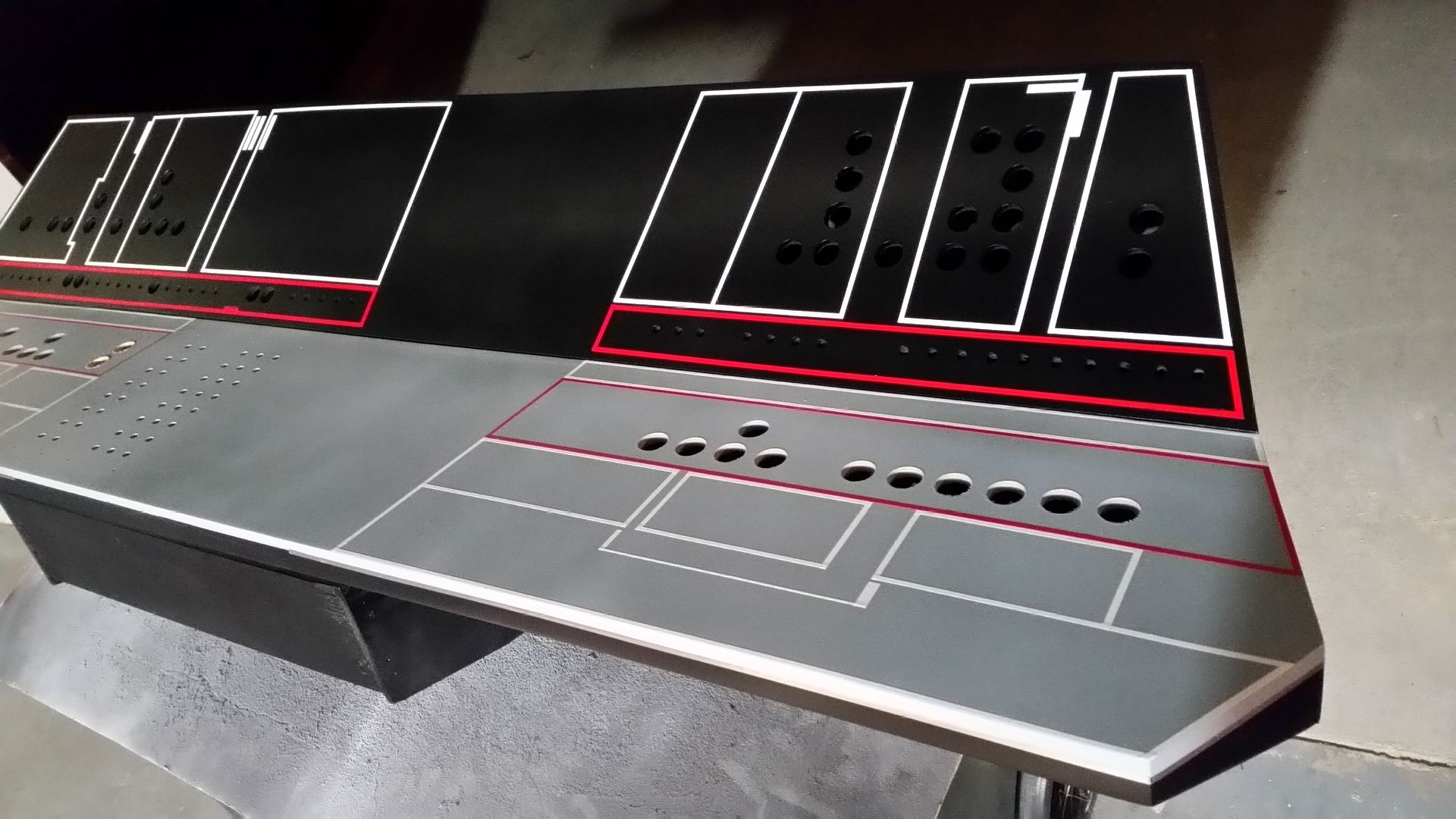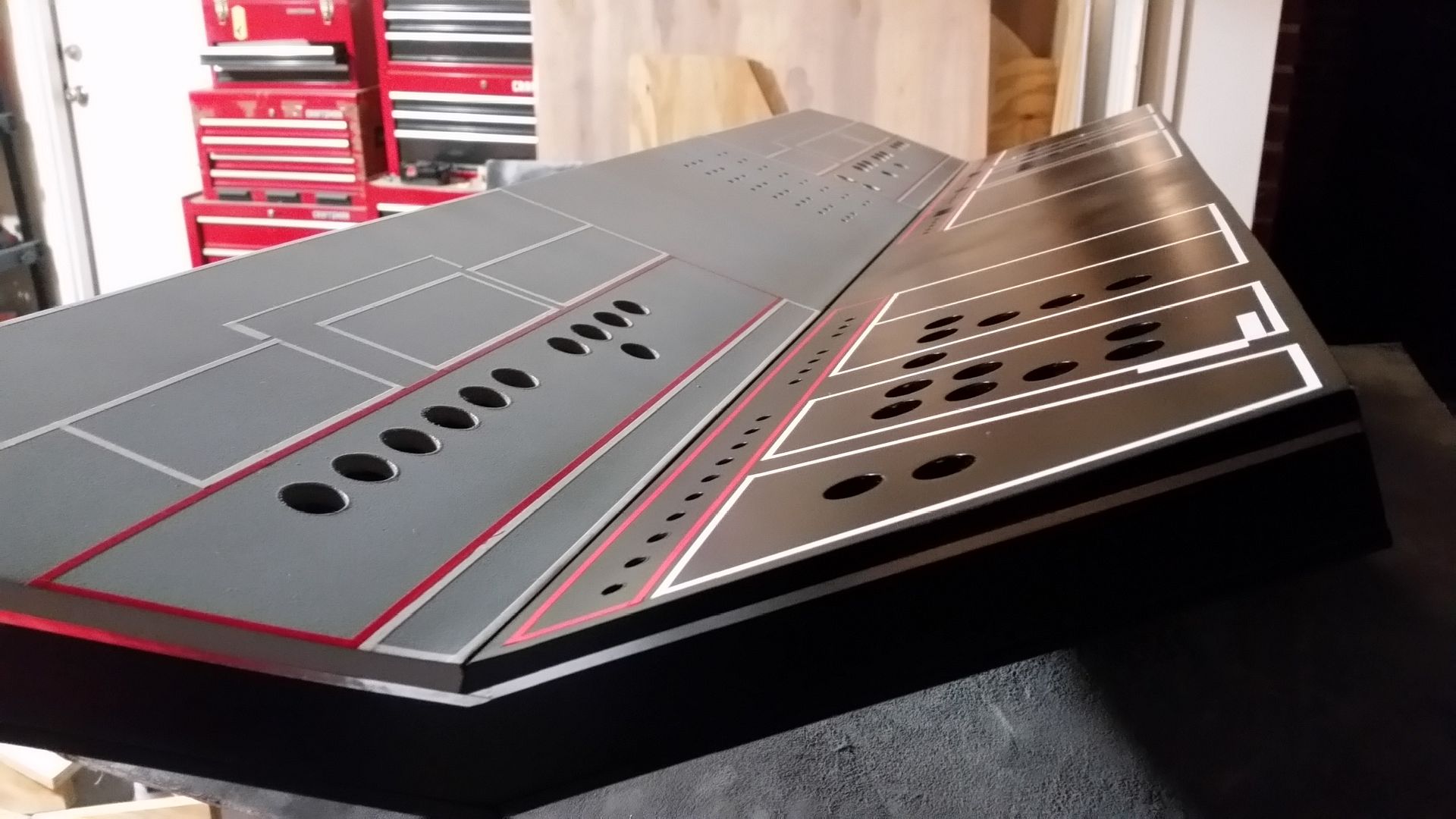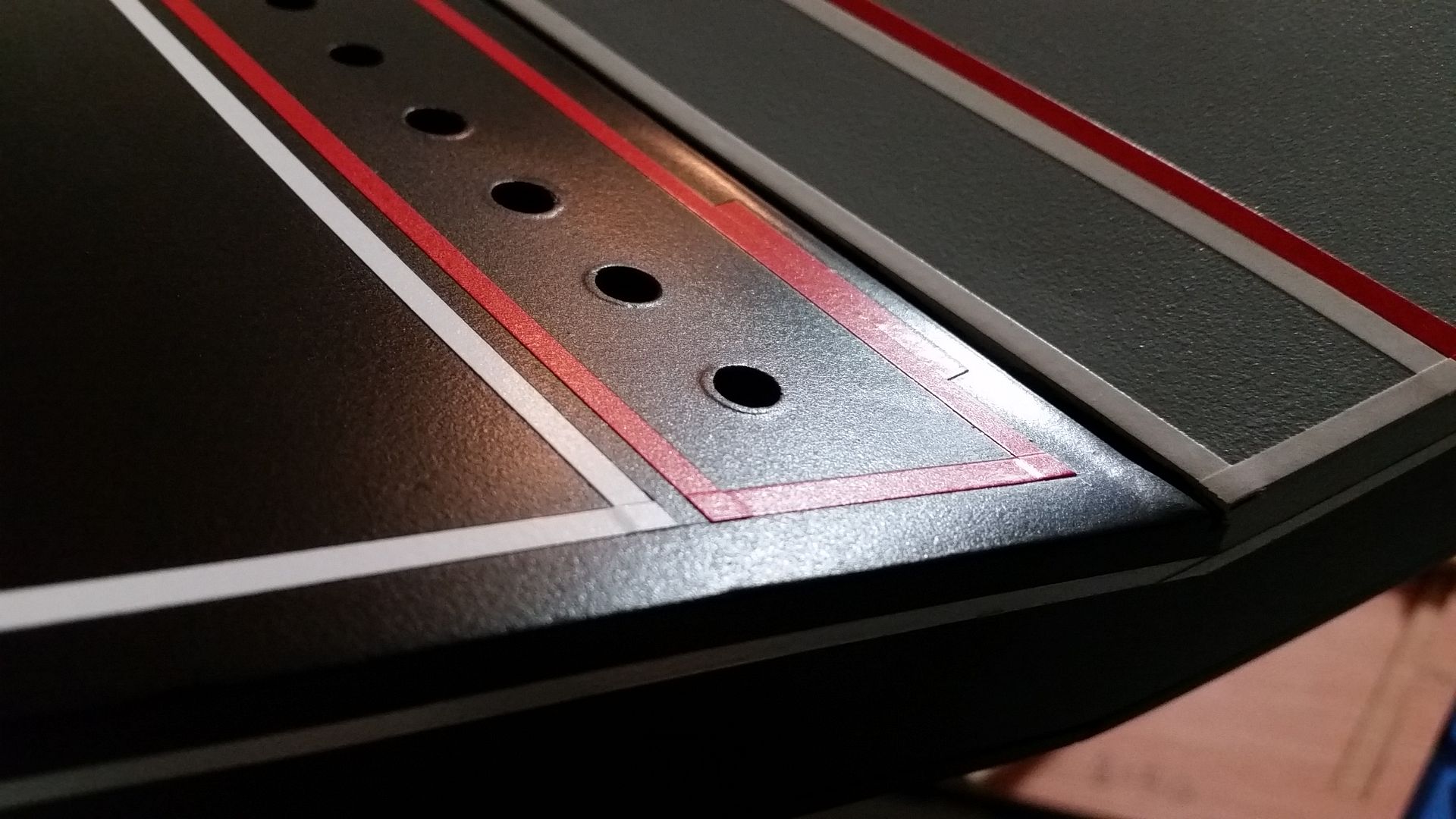 When that dried I added the 1″ tiles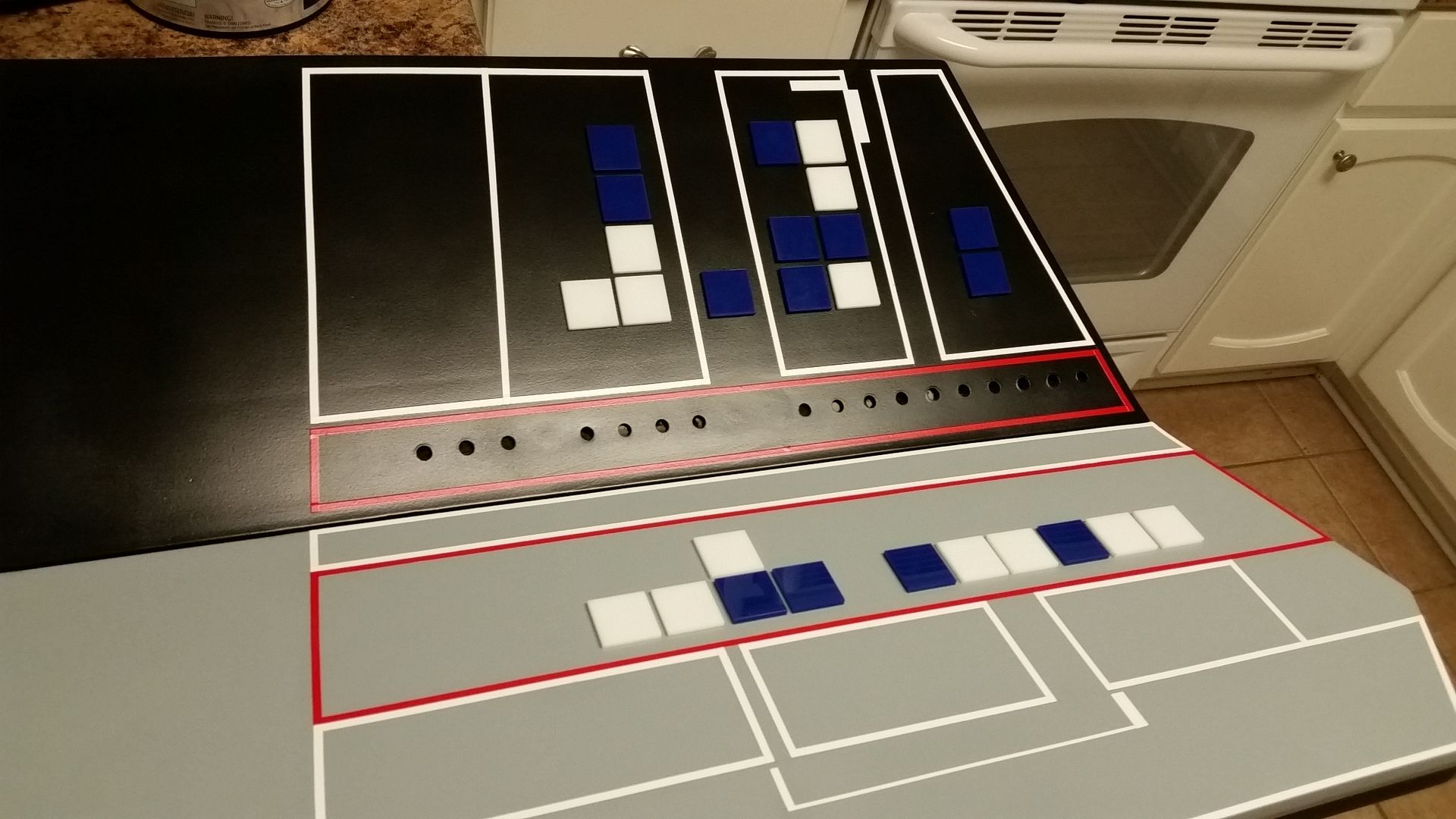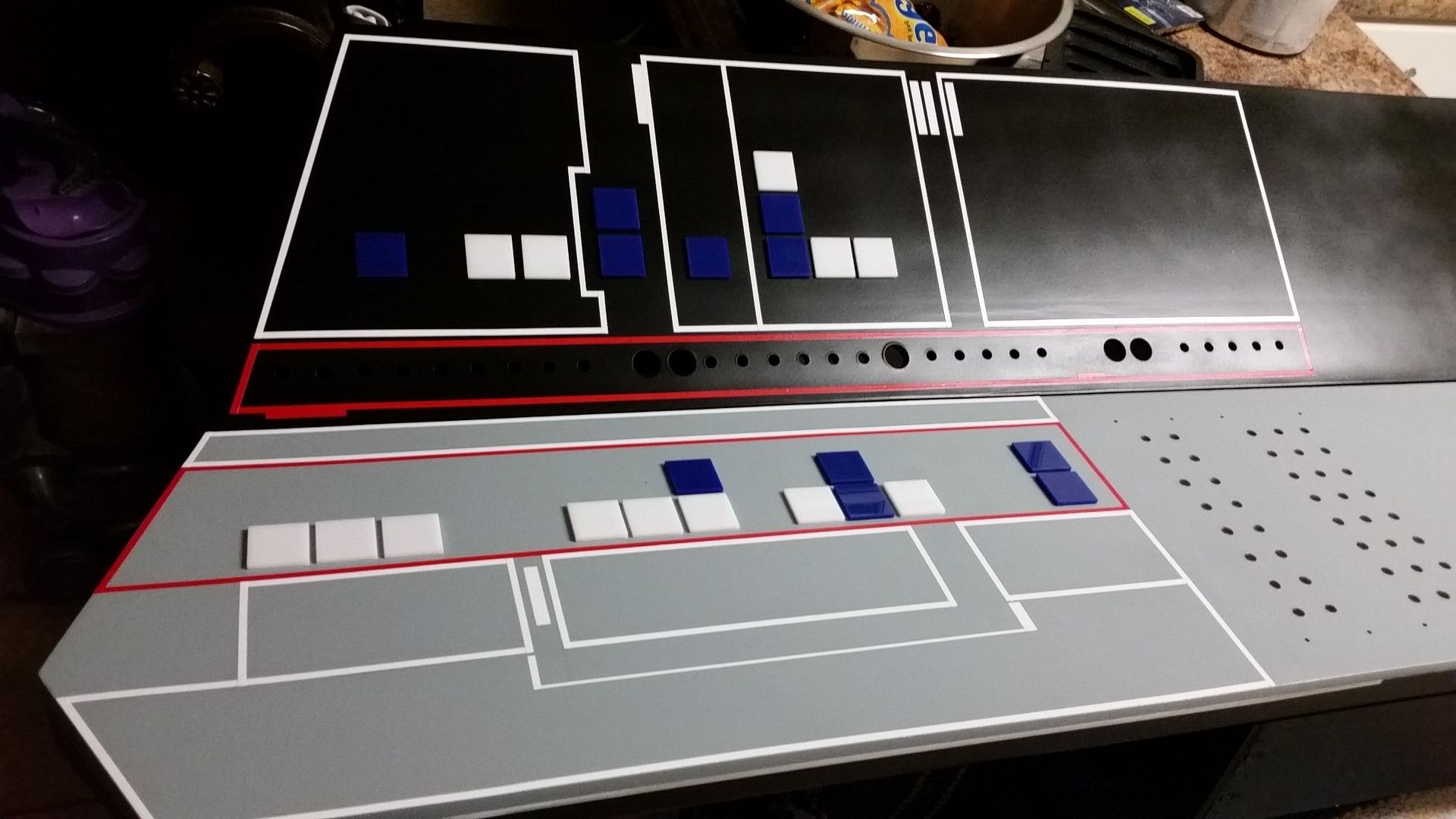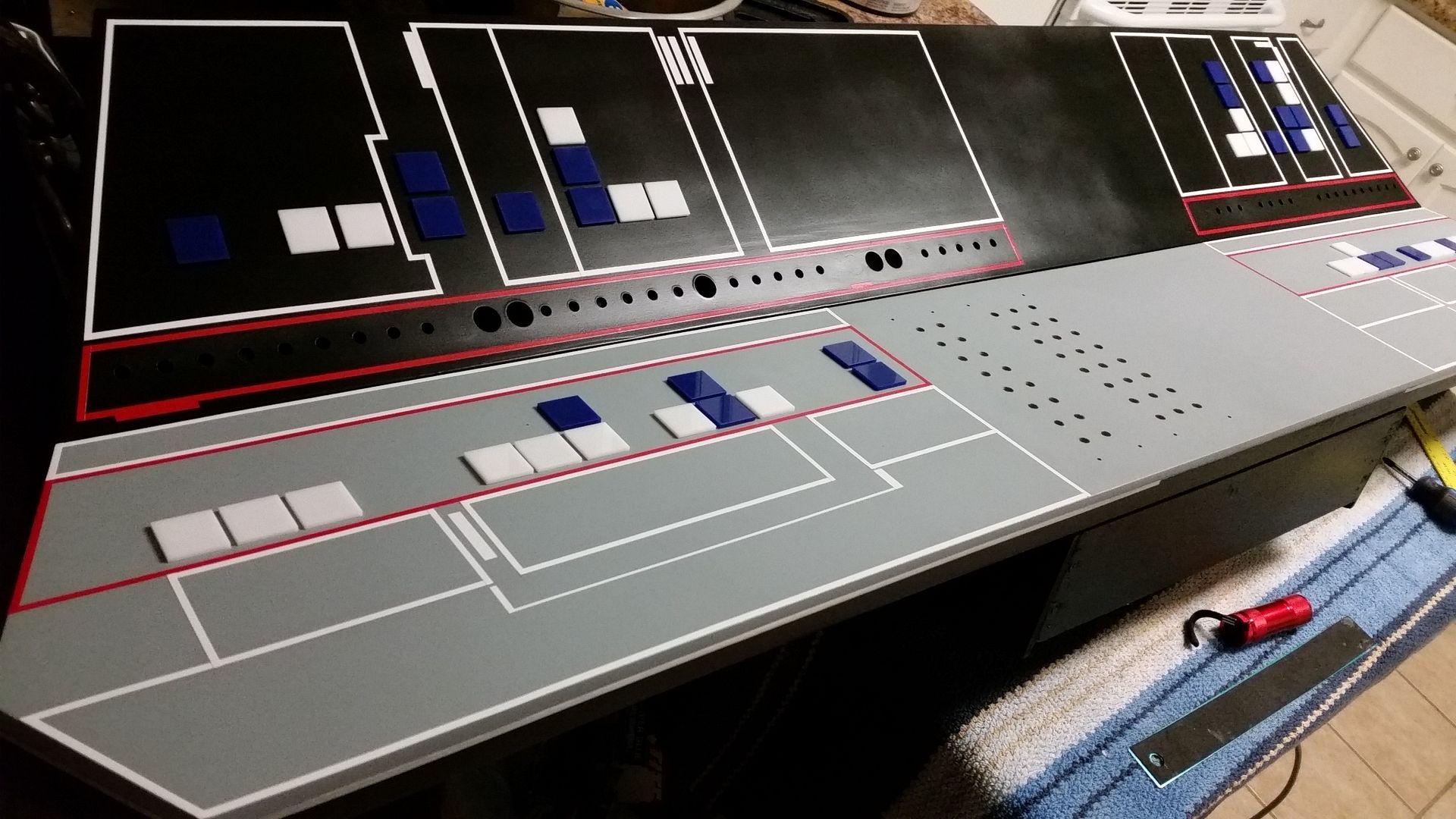 Tiles in place

Getting closer!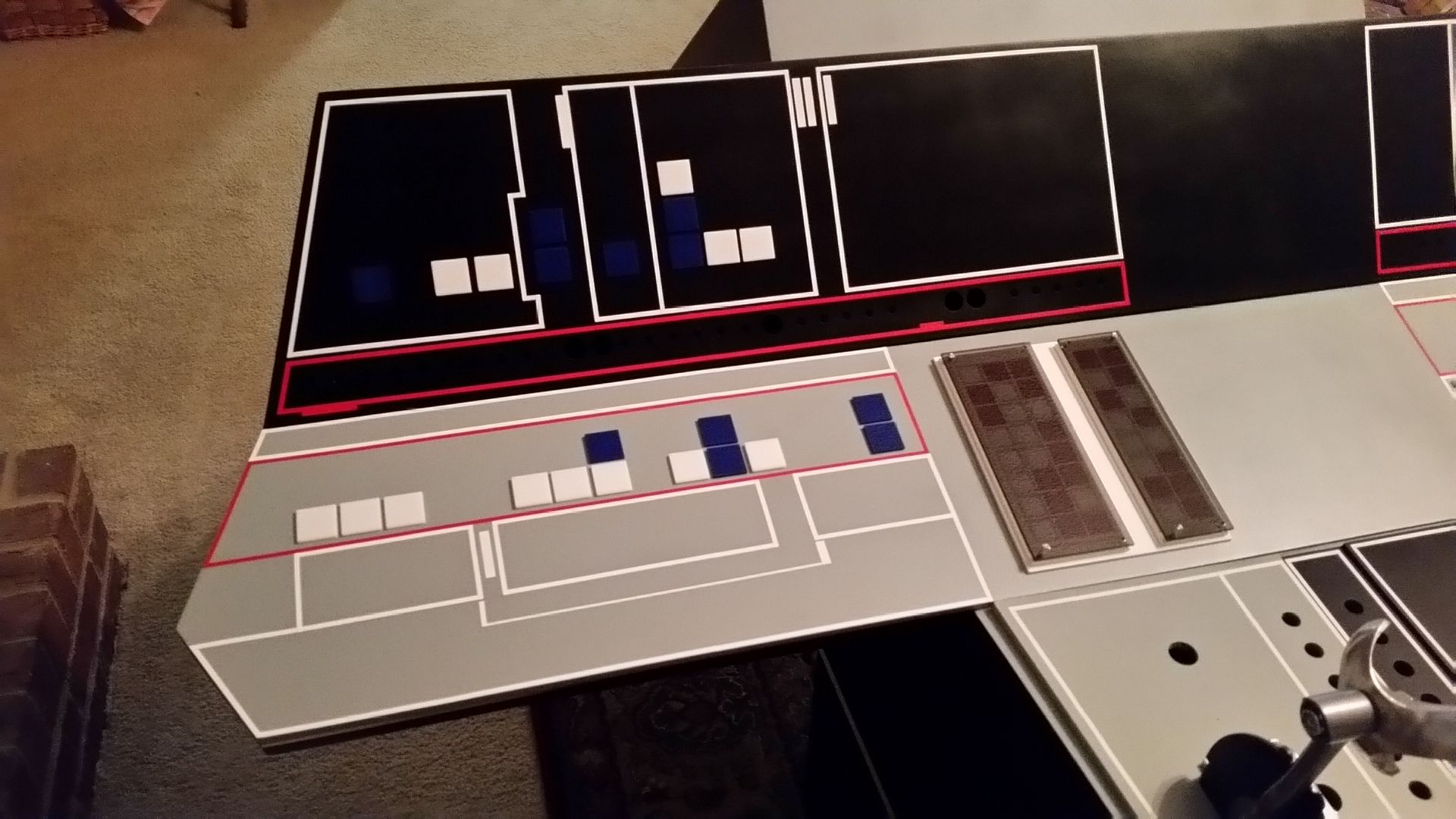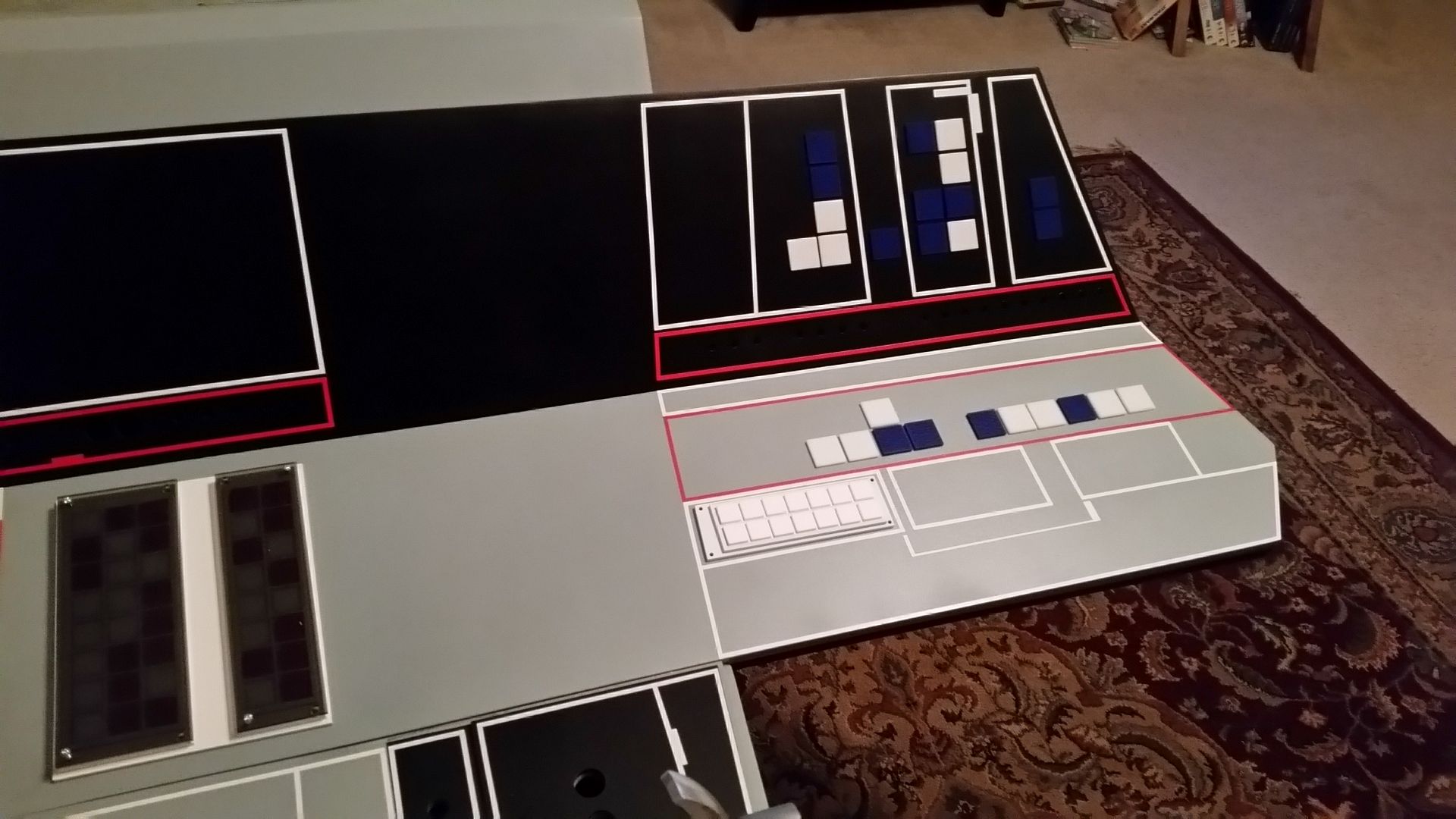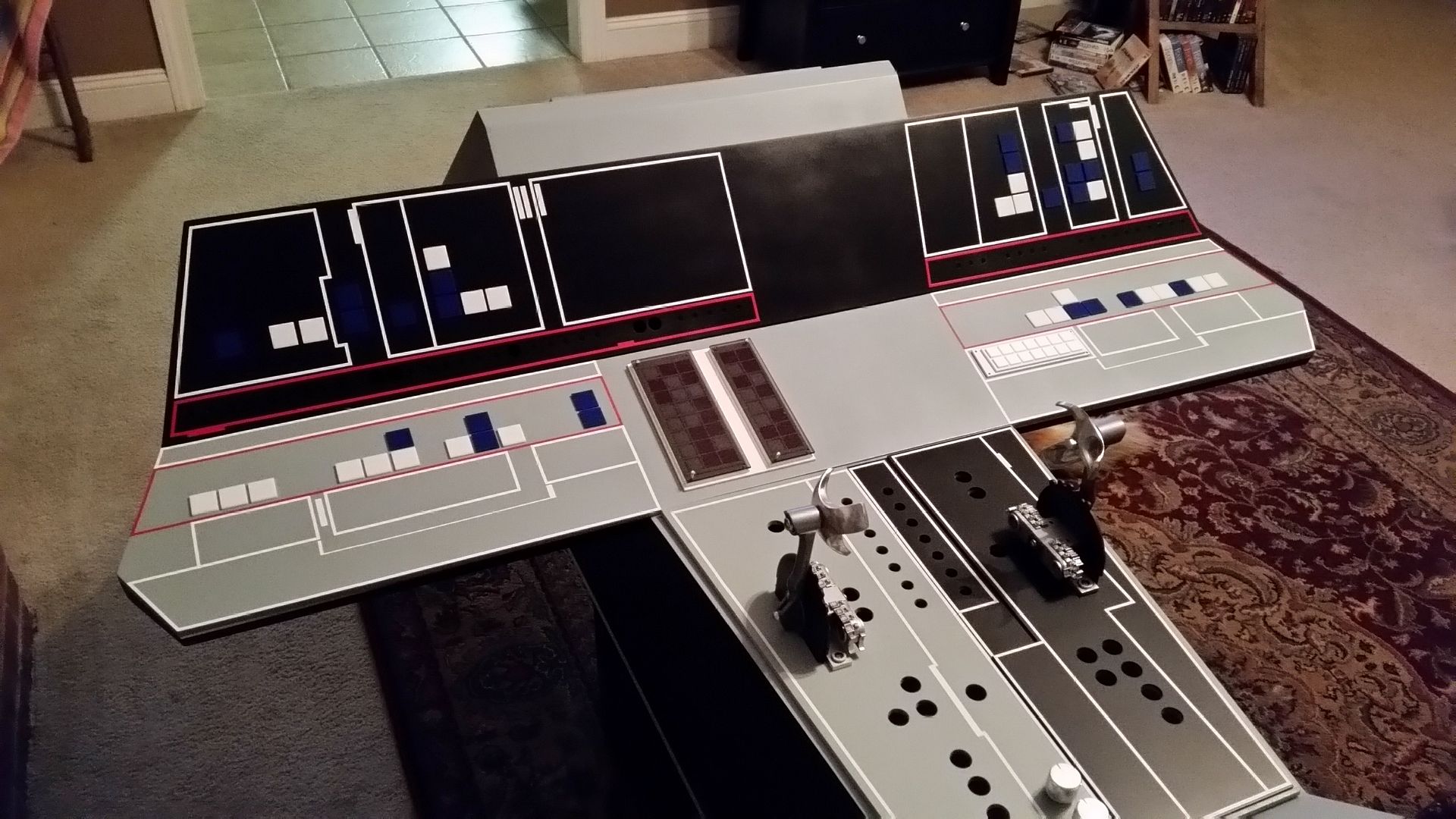 I was going to finish the back panel but realized I had no red 1″ tiles – back to the laser cutter!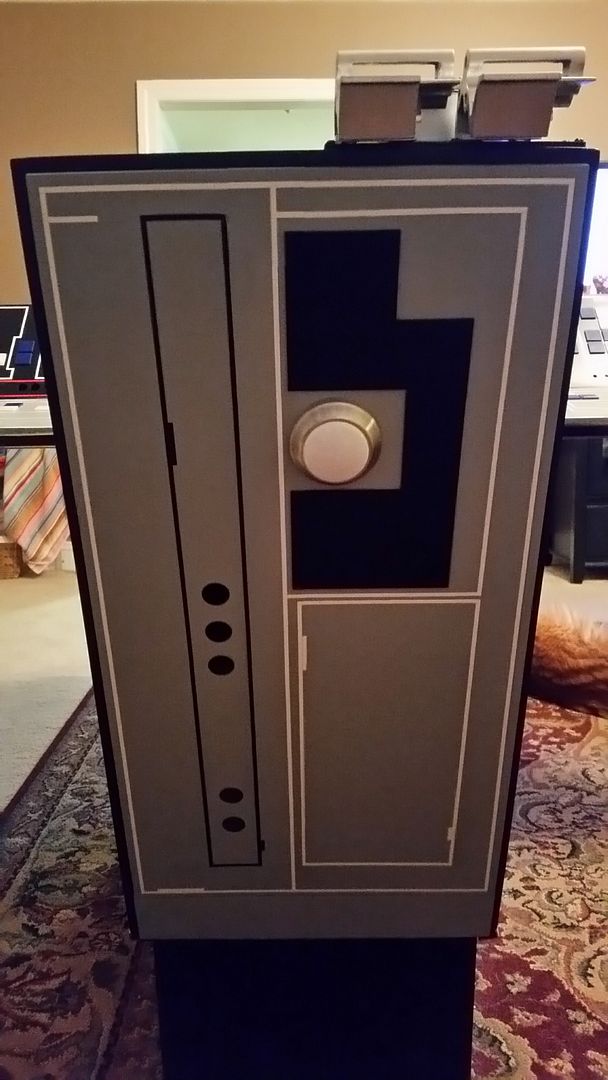 Most of the morning was spent working the new "Volvo" nose panels.  As many of you know the nose is essentially a cone so there are a TON of different angles.  We didn't CNC those angles so I had to cut them all by hand – Scot designed the pieces to ensure enough material for hand cutting – these are the sides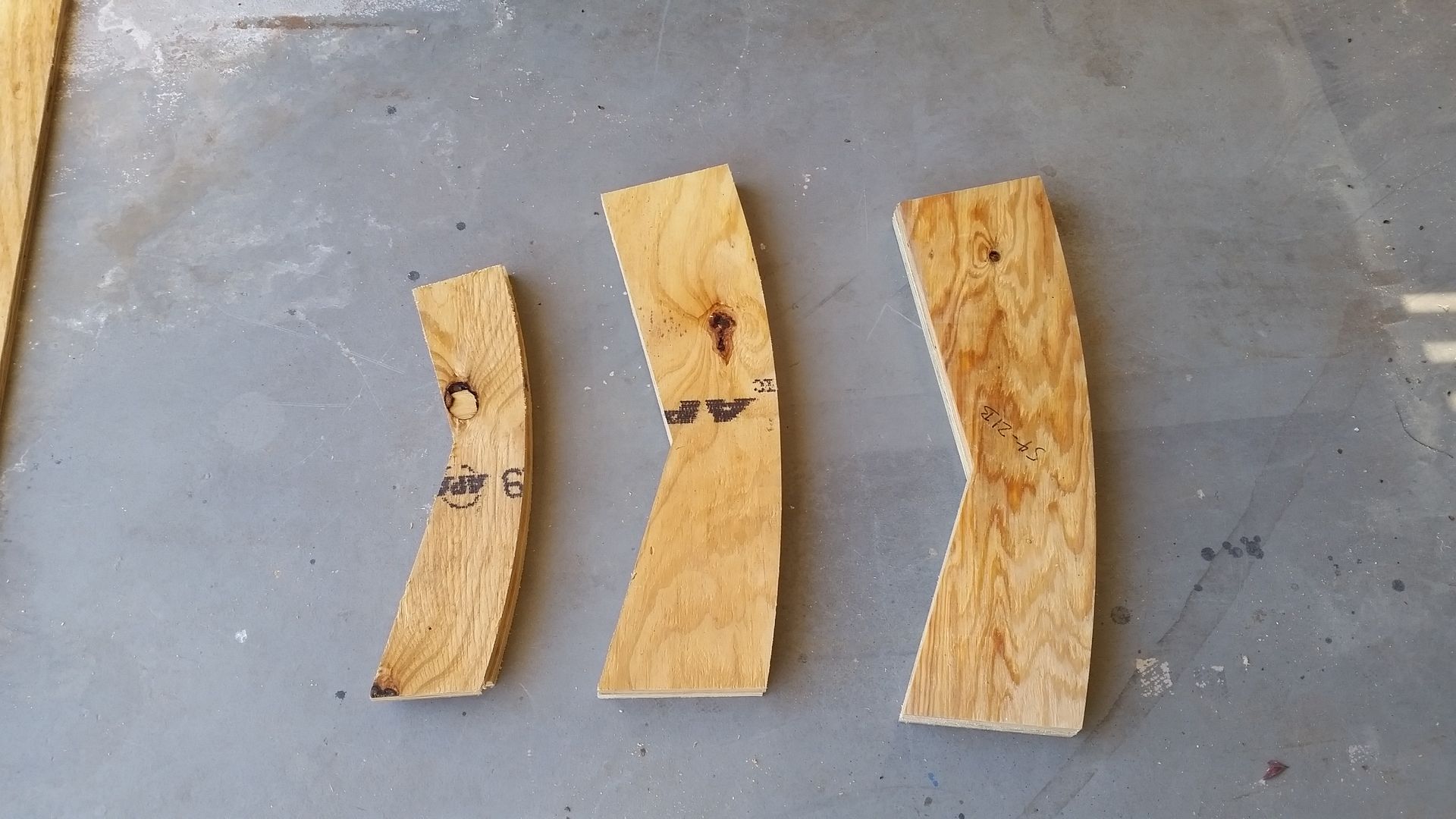 Framed

Dry Fit – BAM!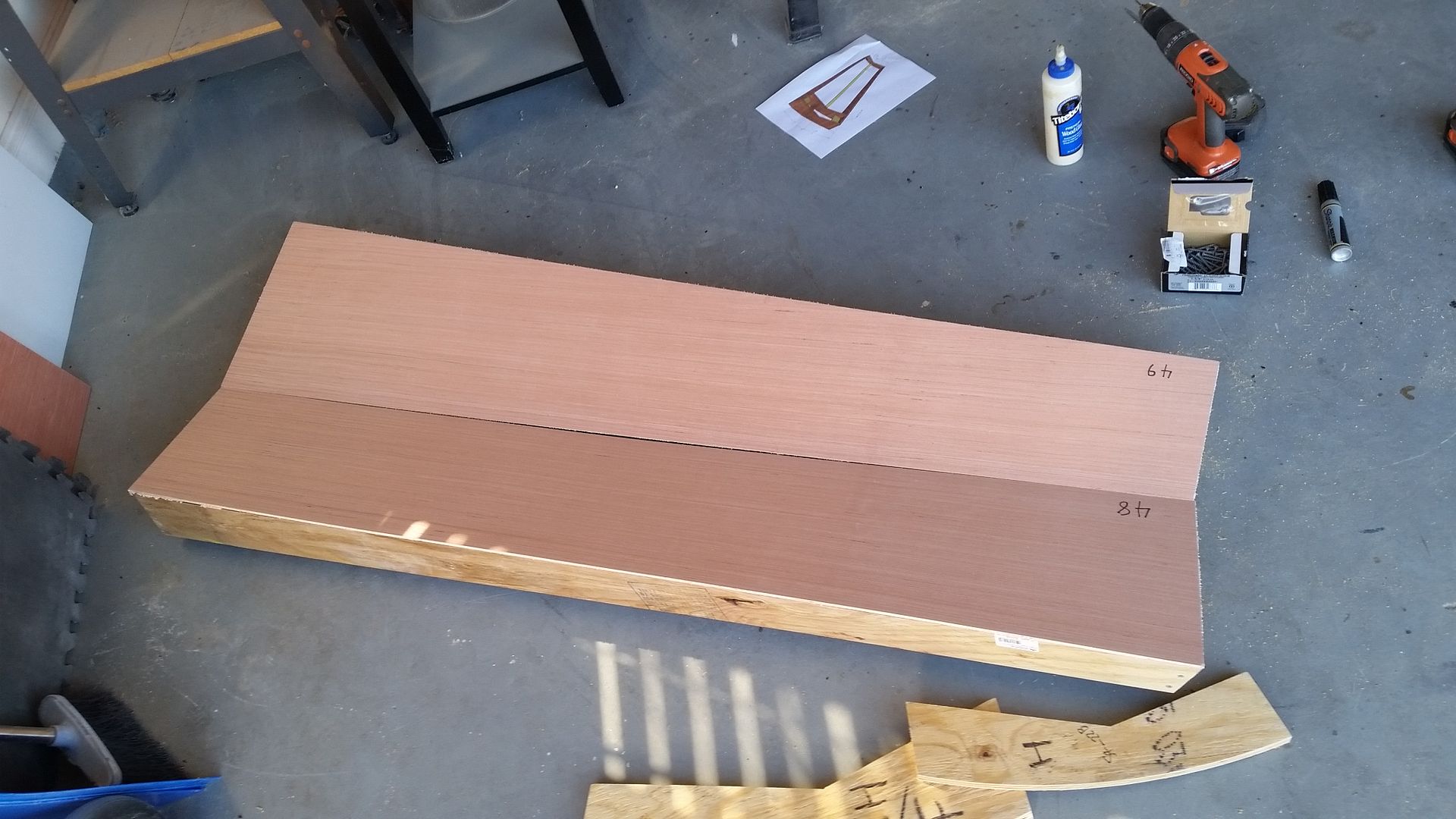 I added two center strips so the panels could adhere to something  😉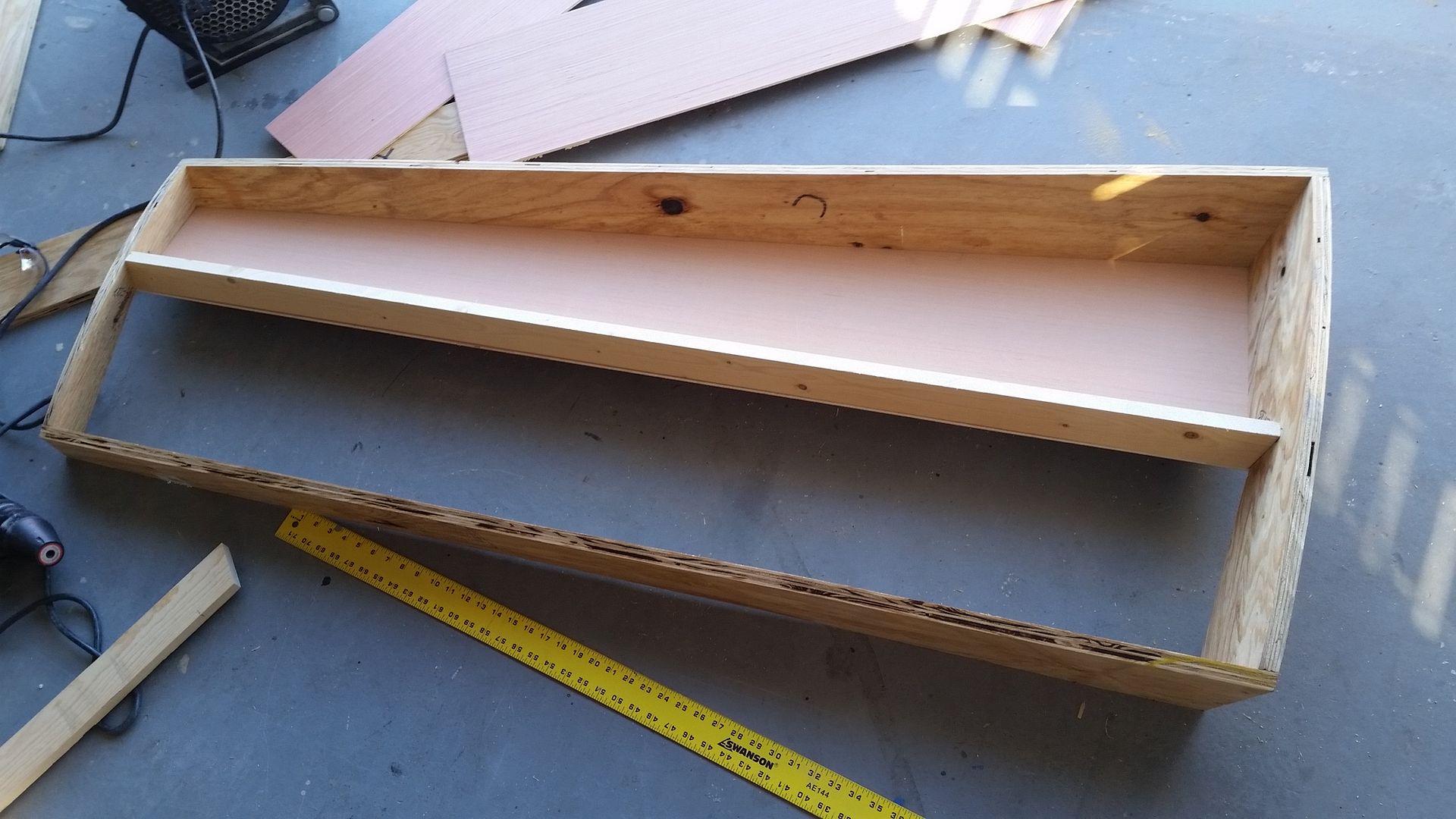 Done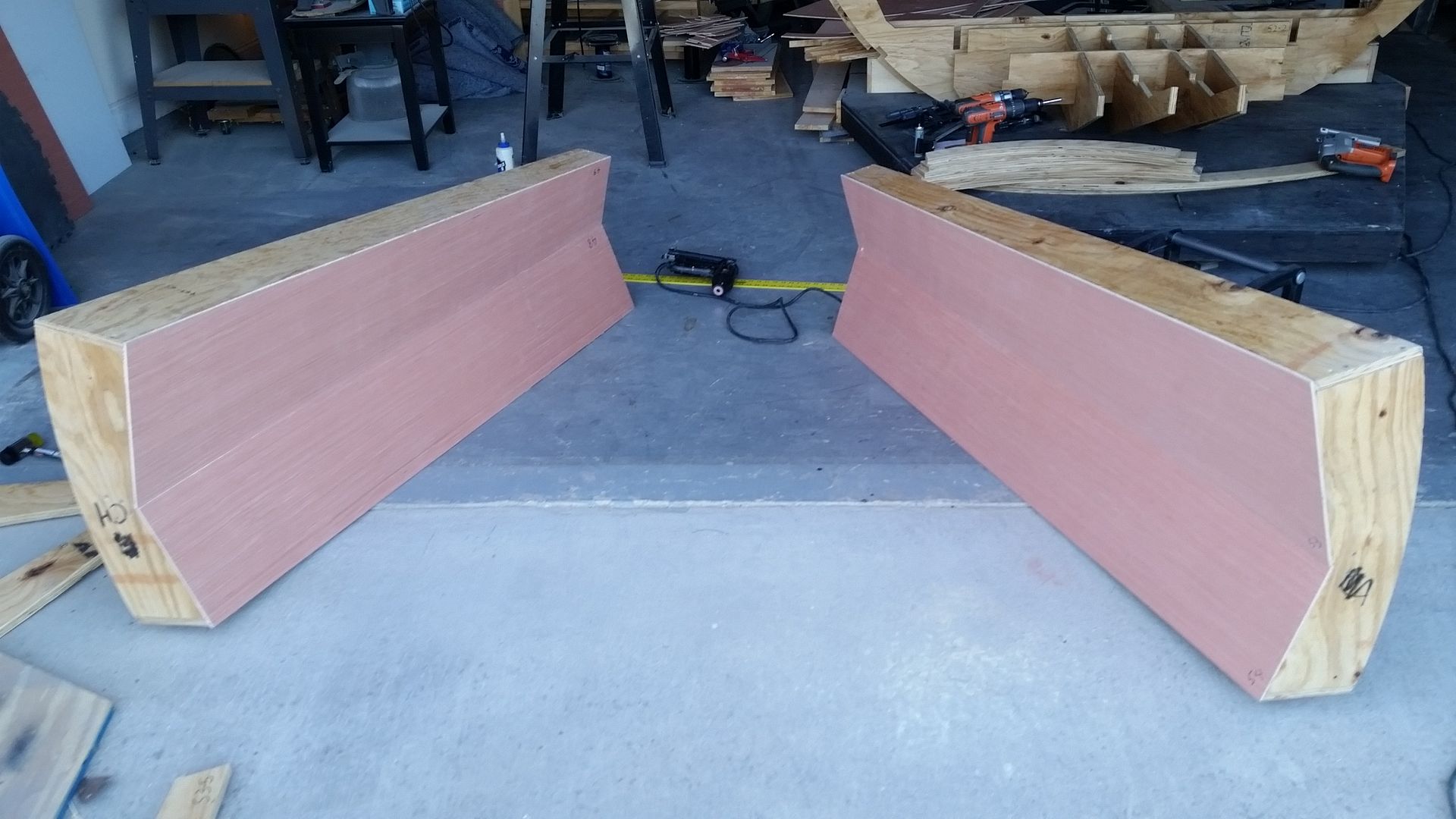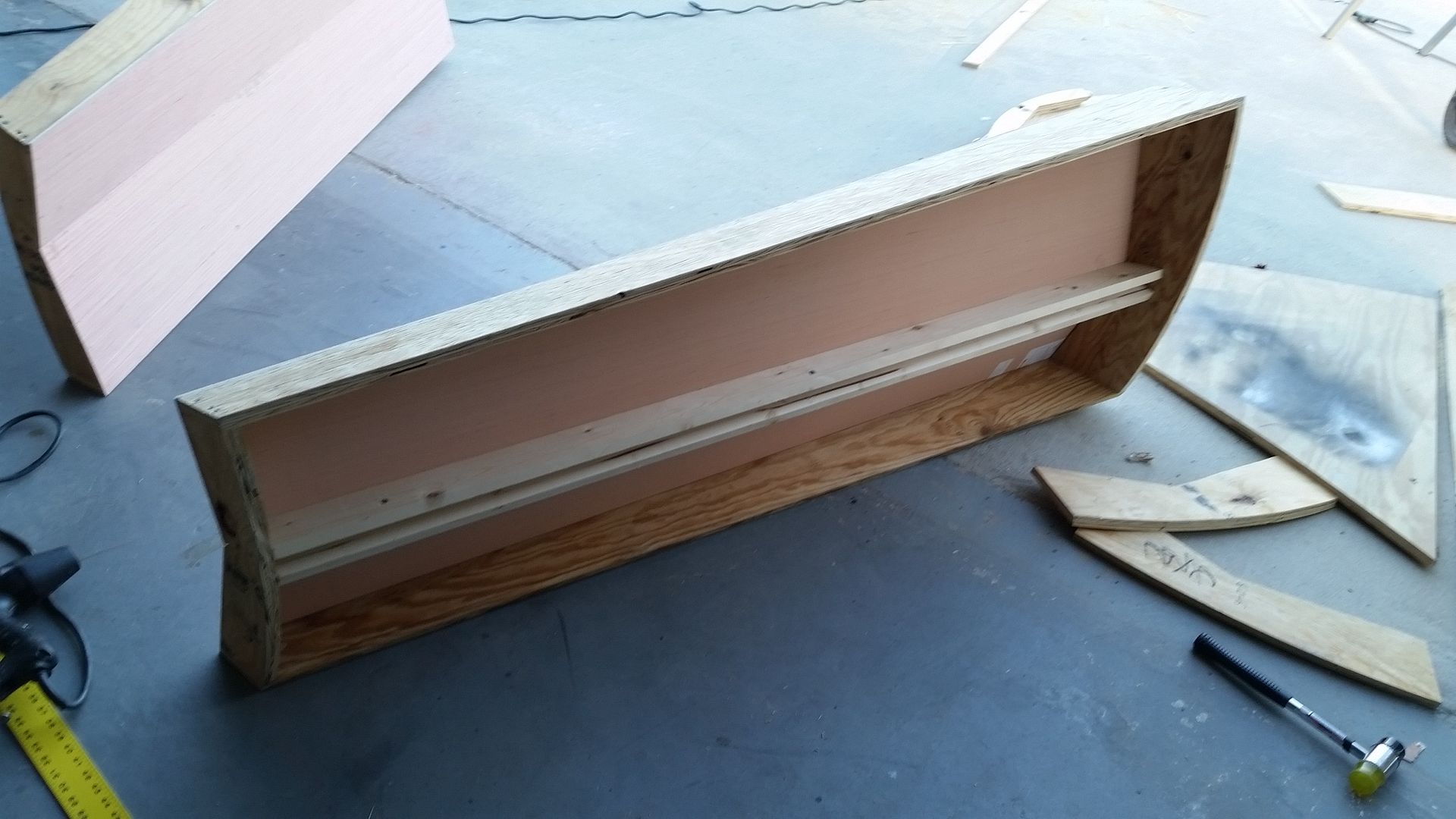 Time to get all these pieces sanded smooth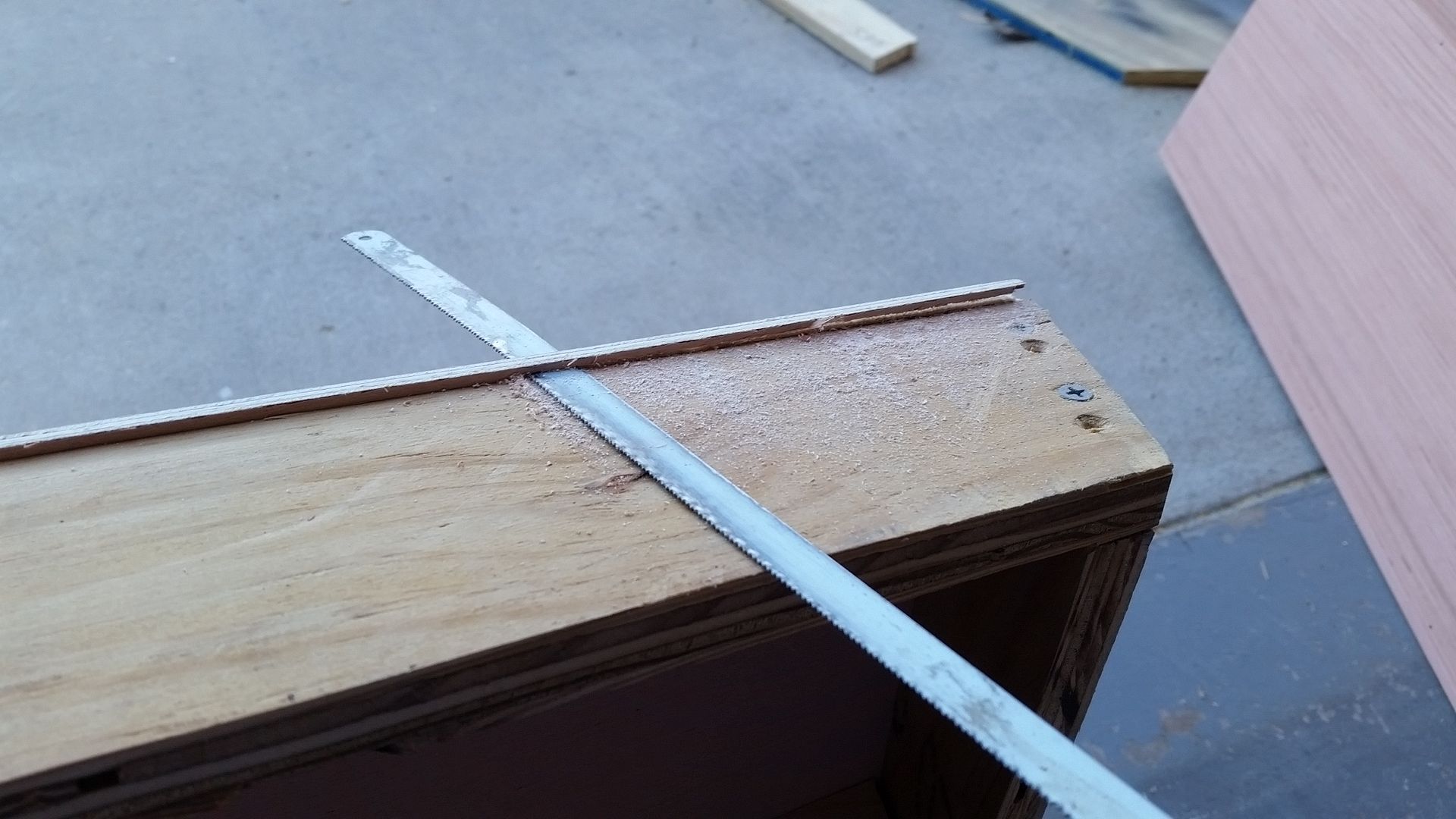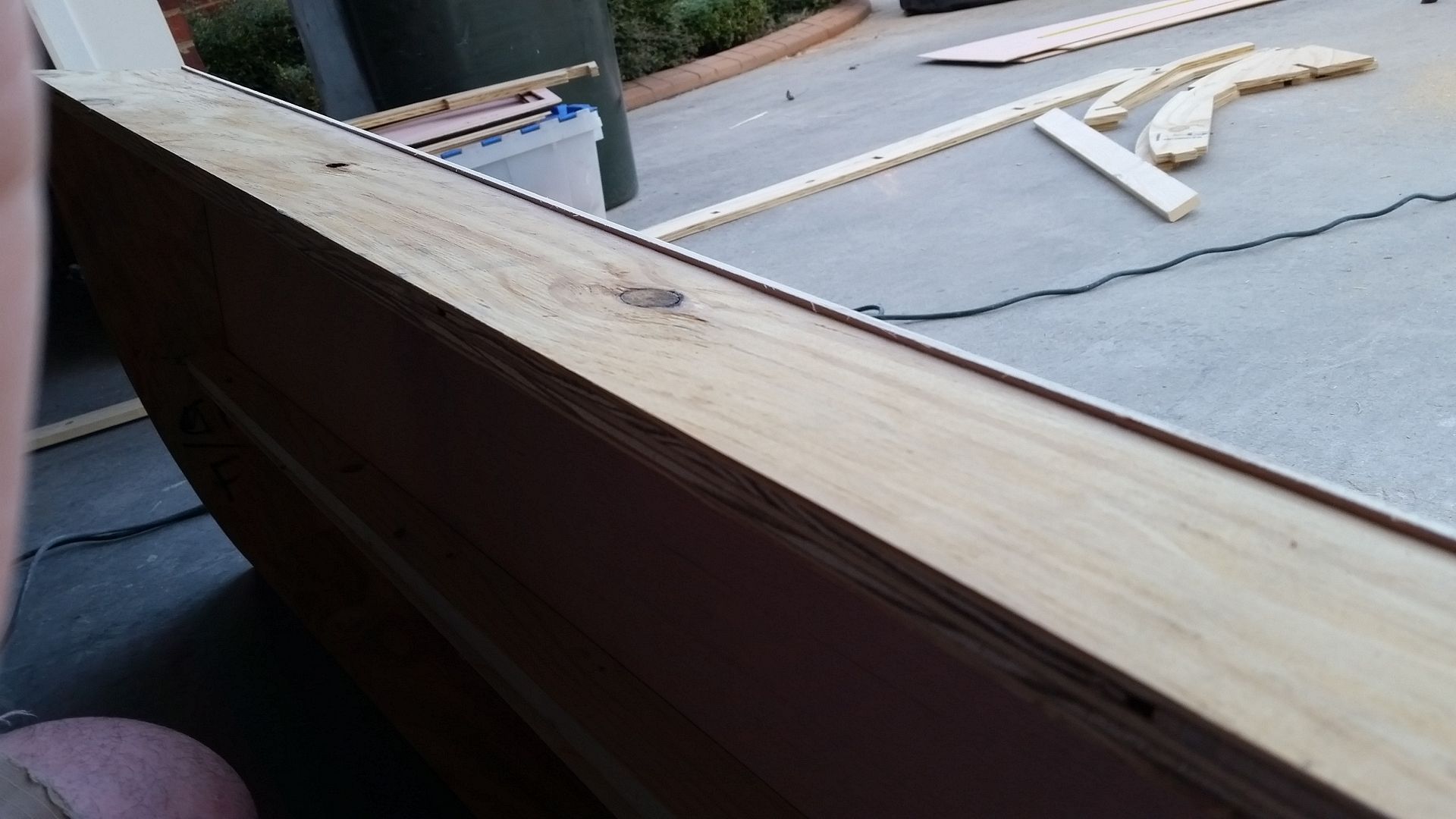 Nice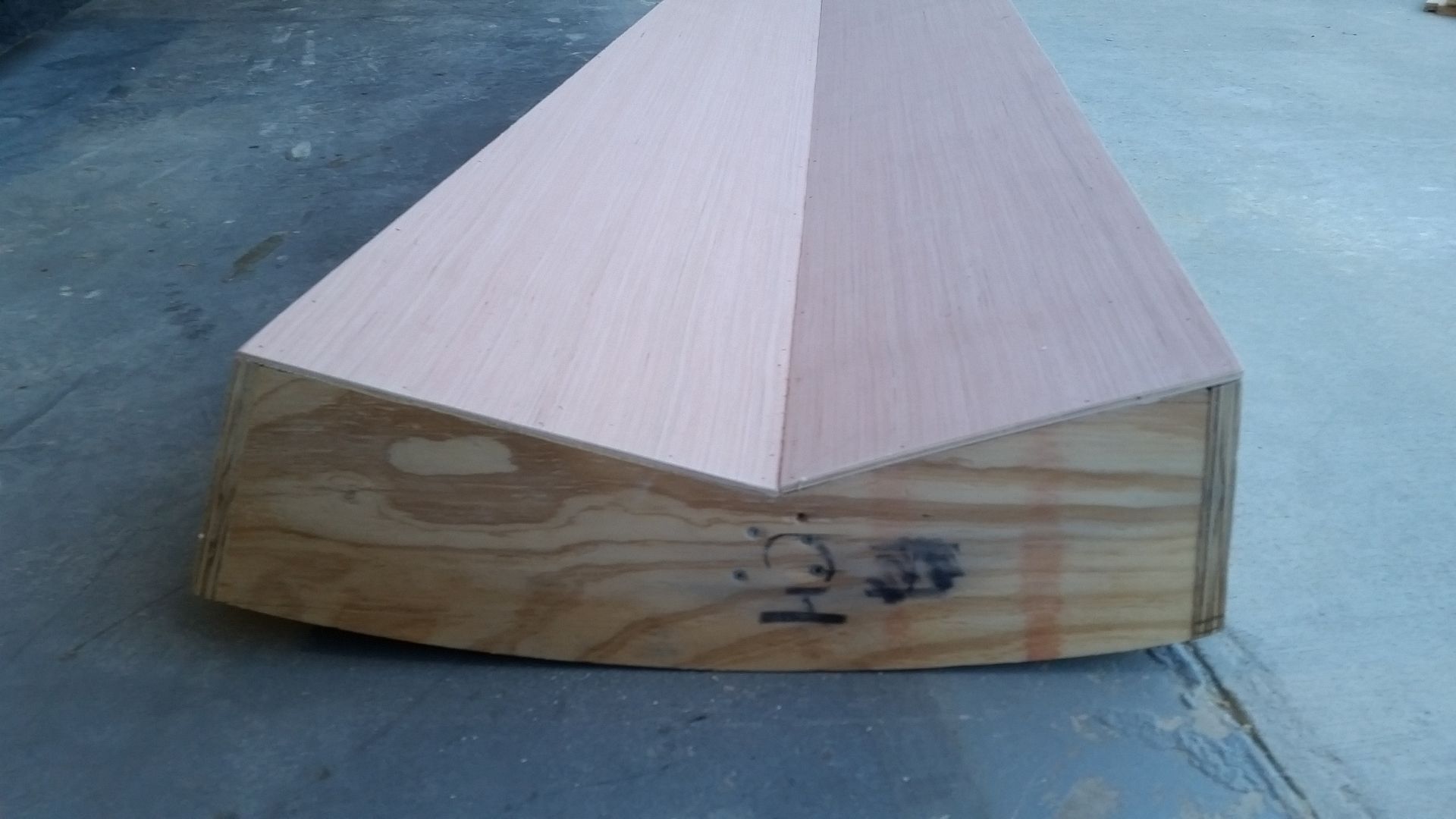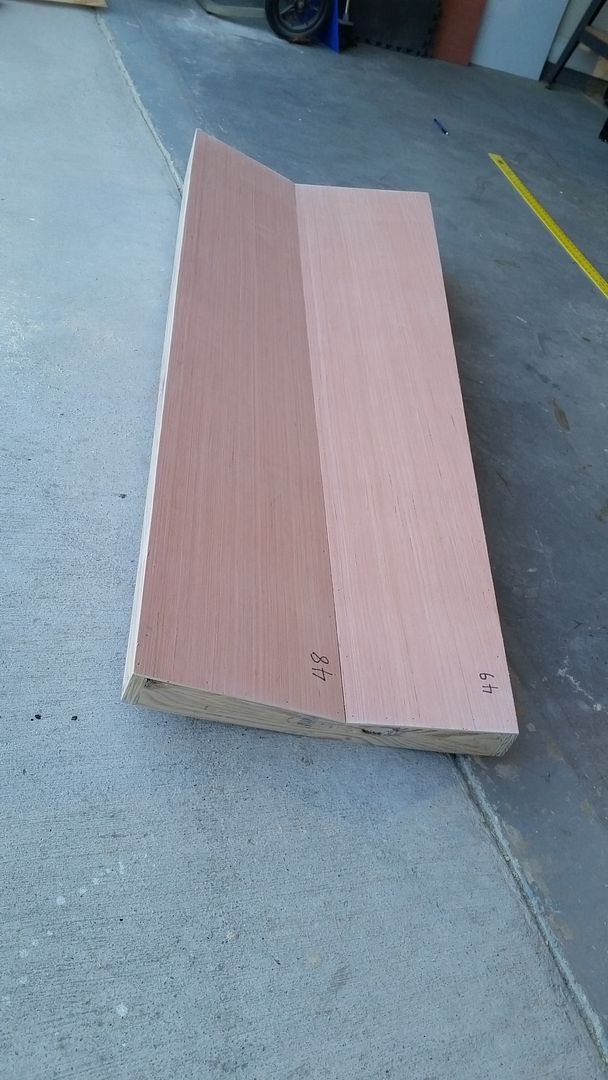 I believe there was a comment re: the EP VII Canister and where it was and what it replaced from the ESB Version.  ESB Left – EP VII Right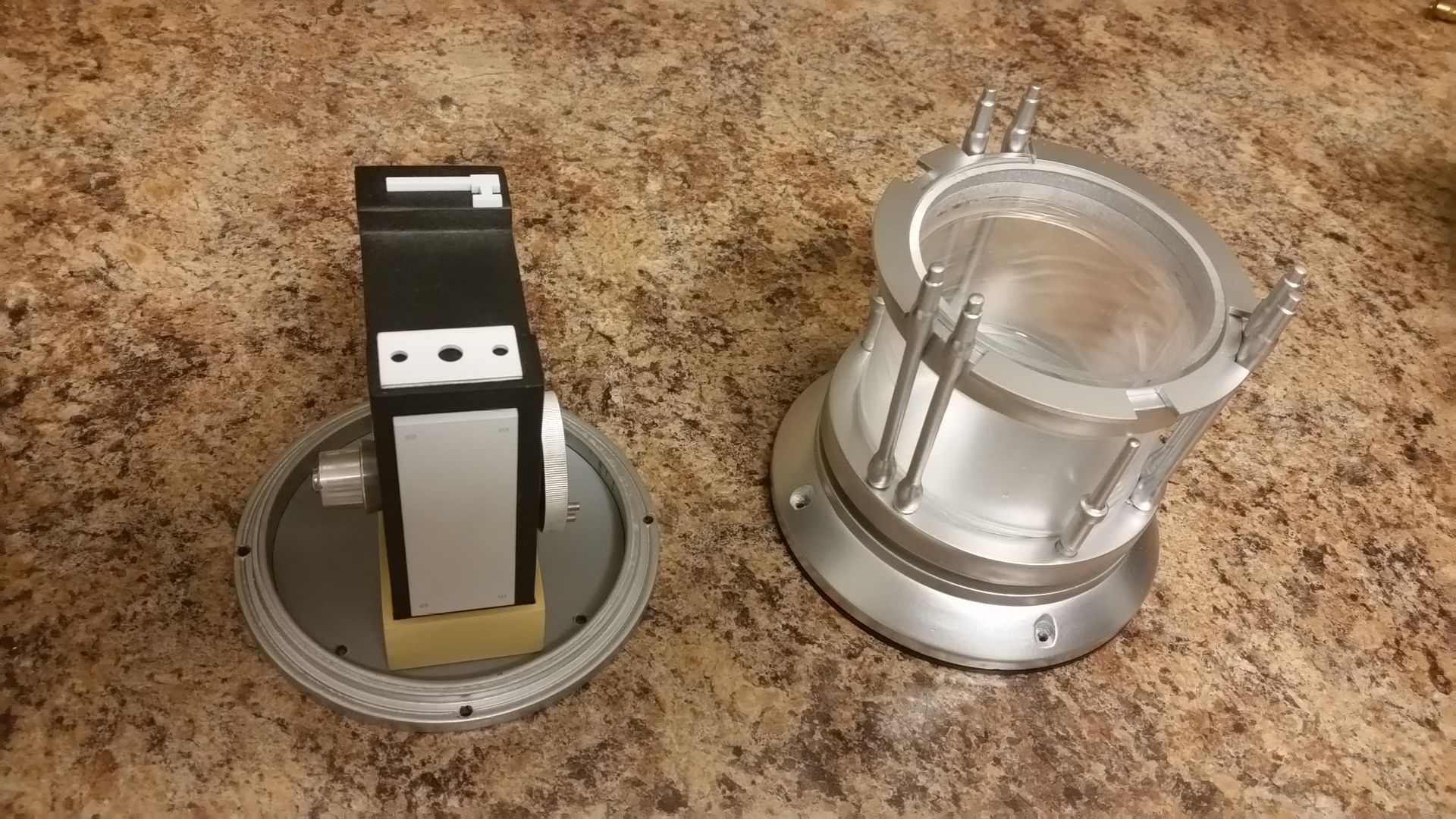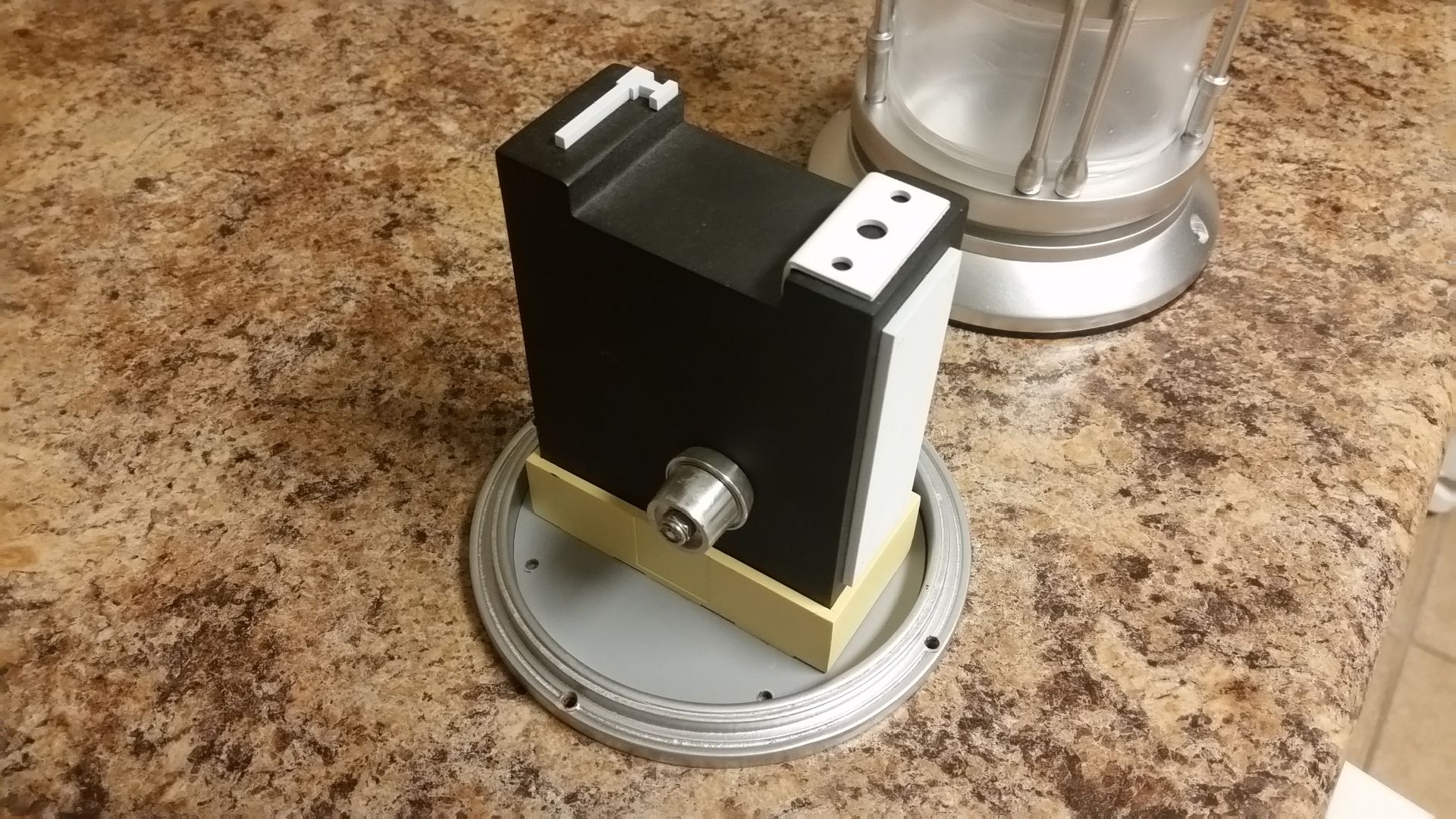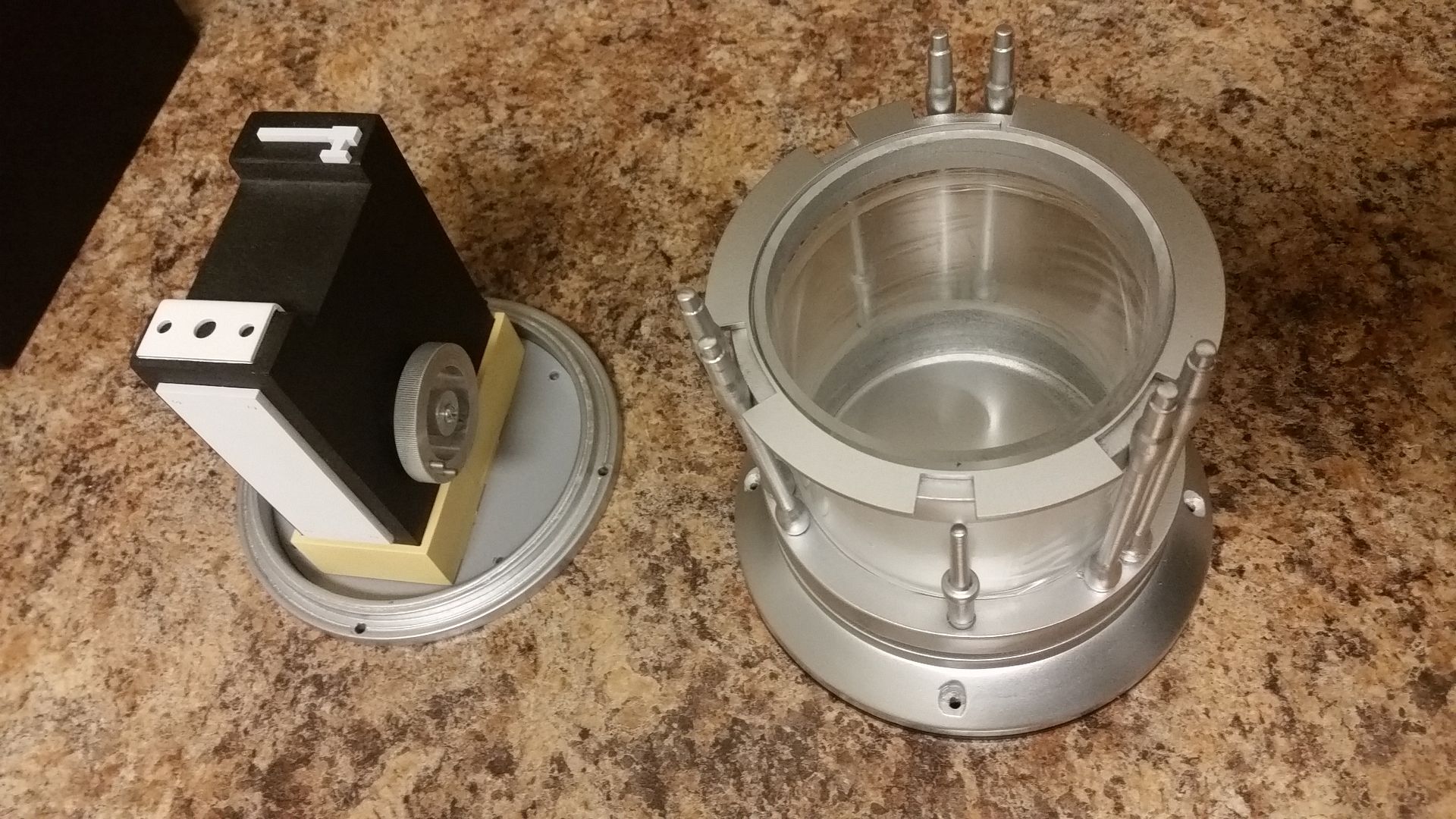 I have to admit, I had doubts when I first saw this MAJOR change to the cockpit.  Now, I LOVE IT!  I can't wait to see it lit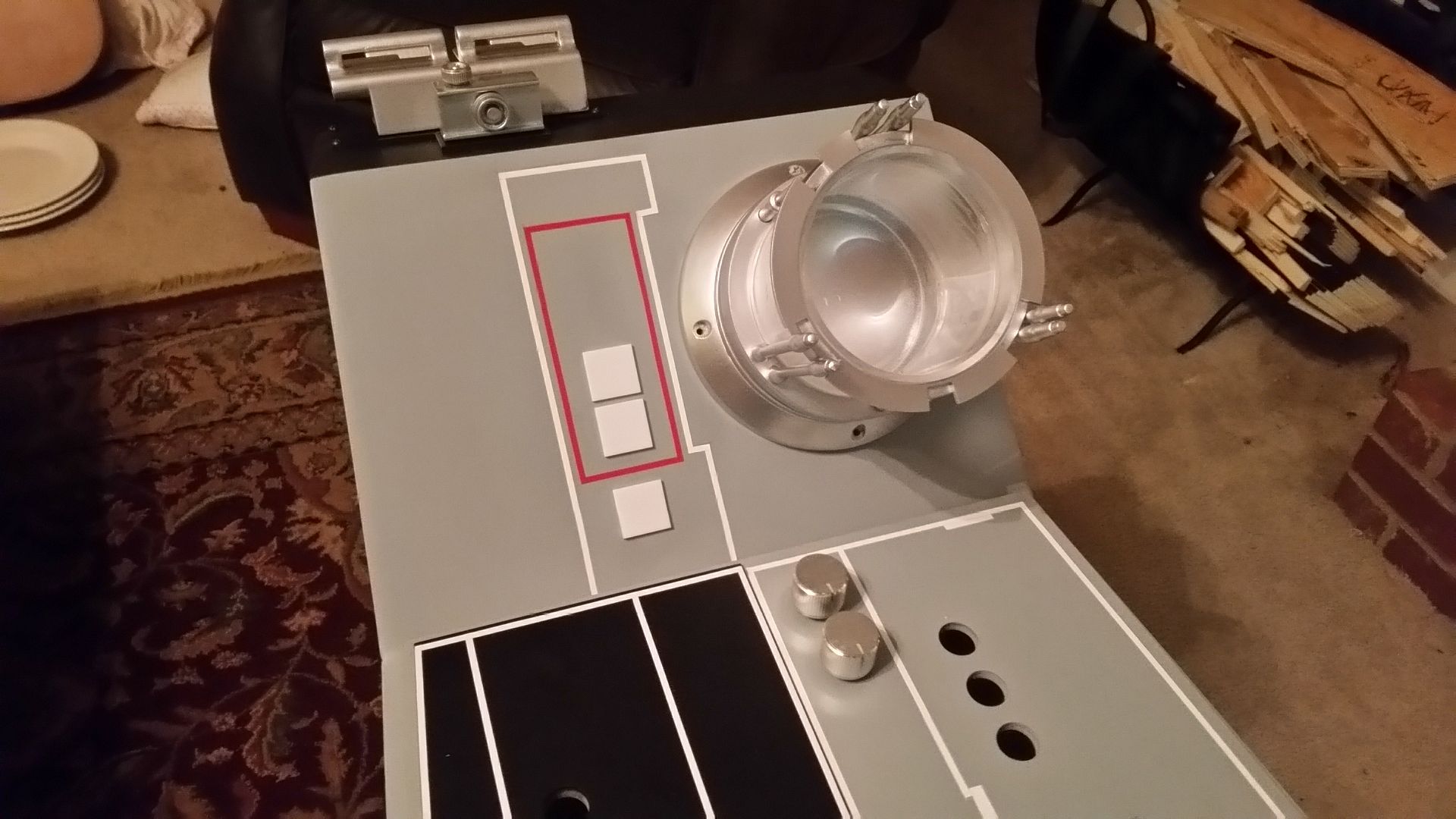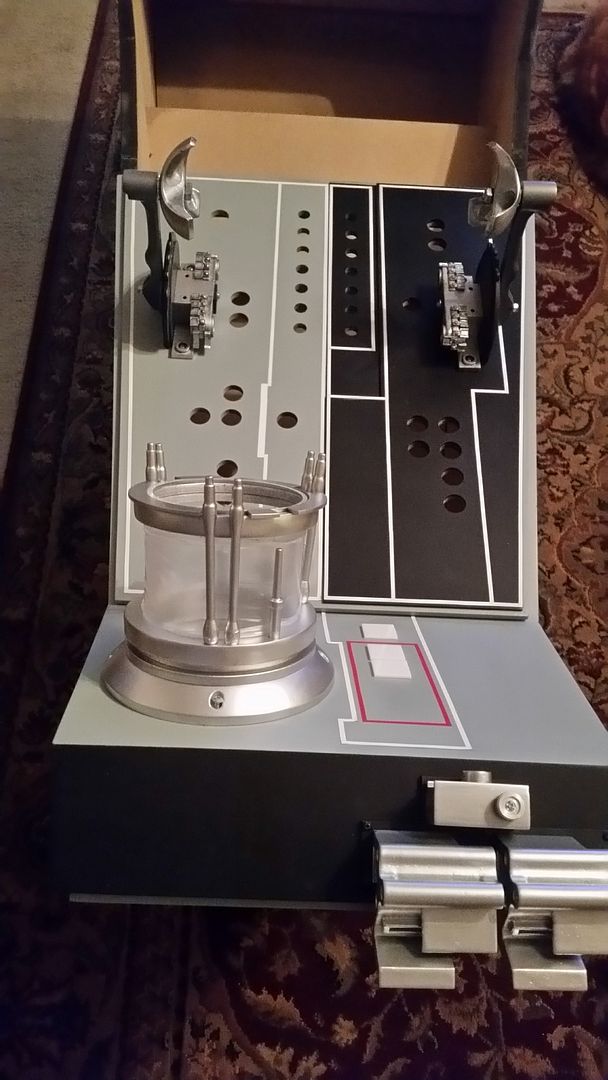 The nice thing – they are both interchangeable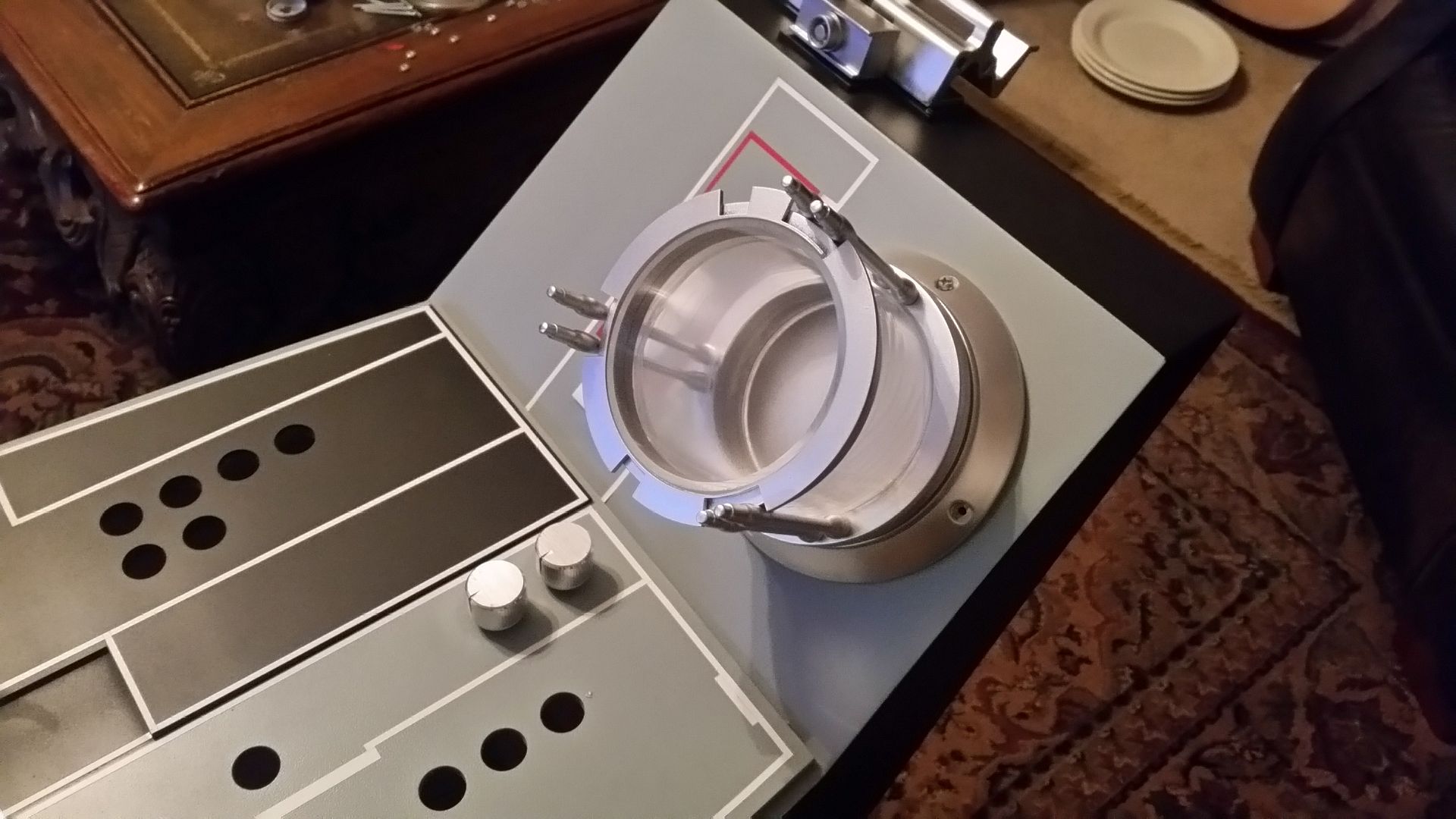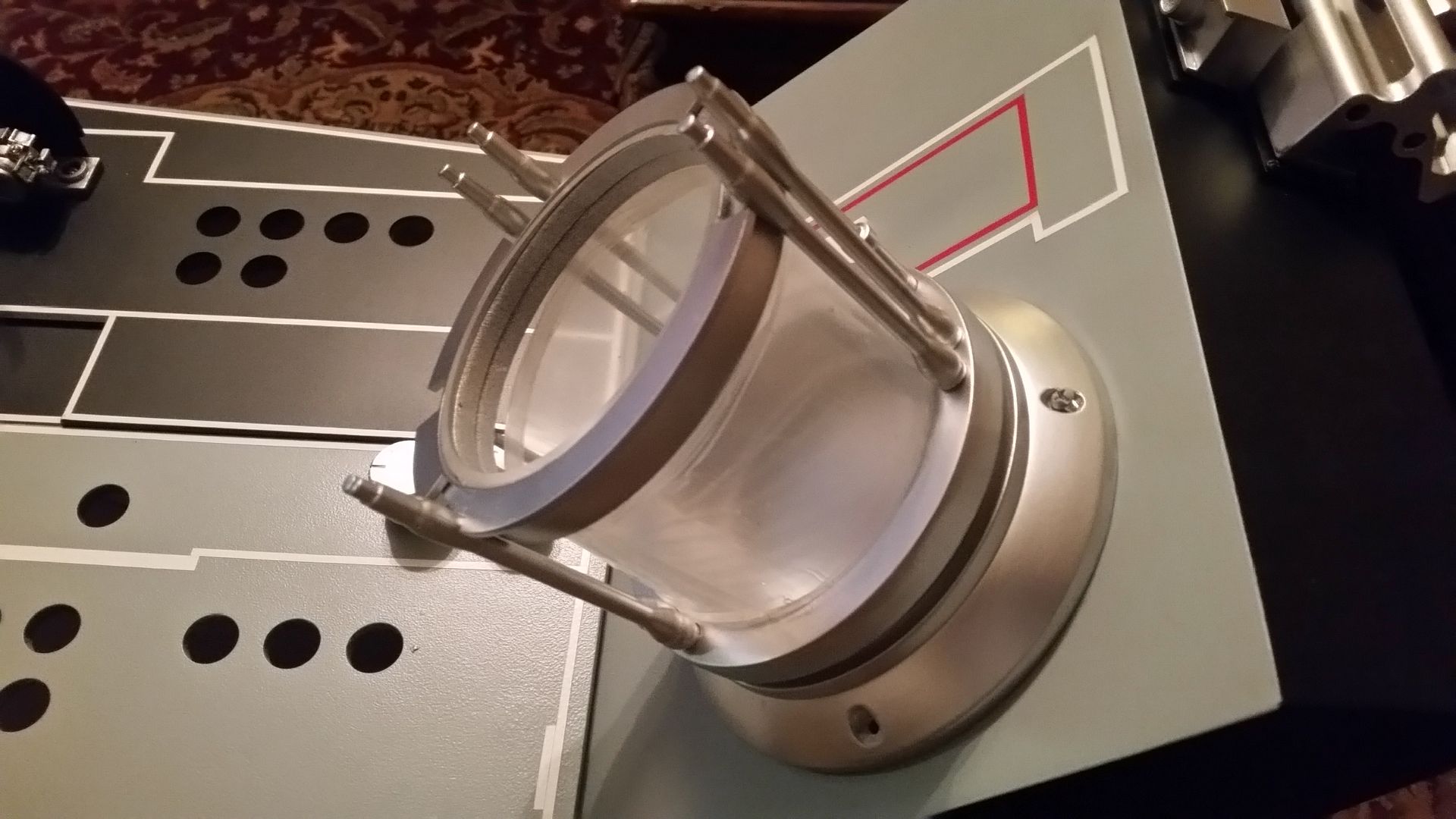 Simple Flashlight

And… More work on the canopy boxes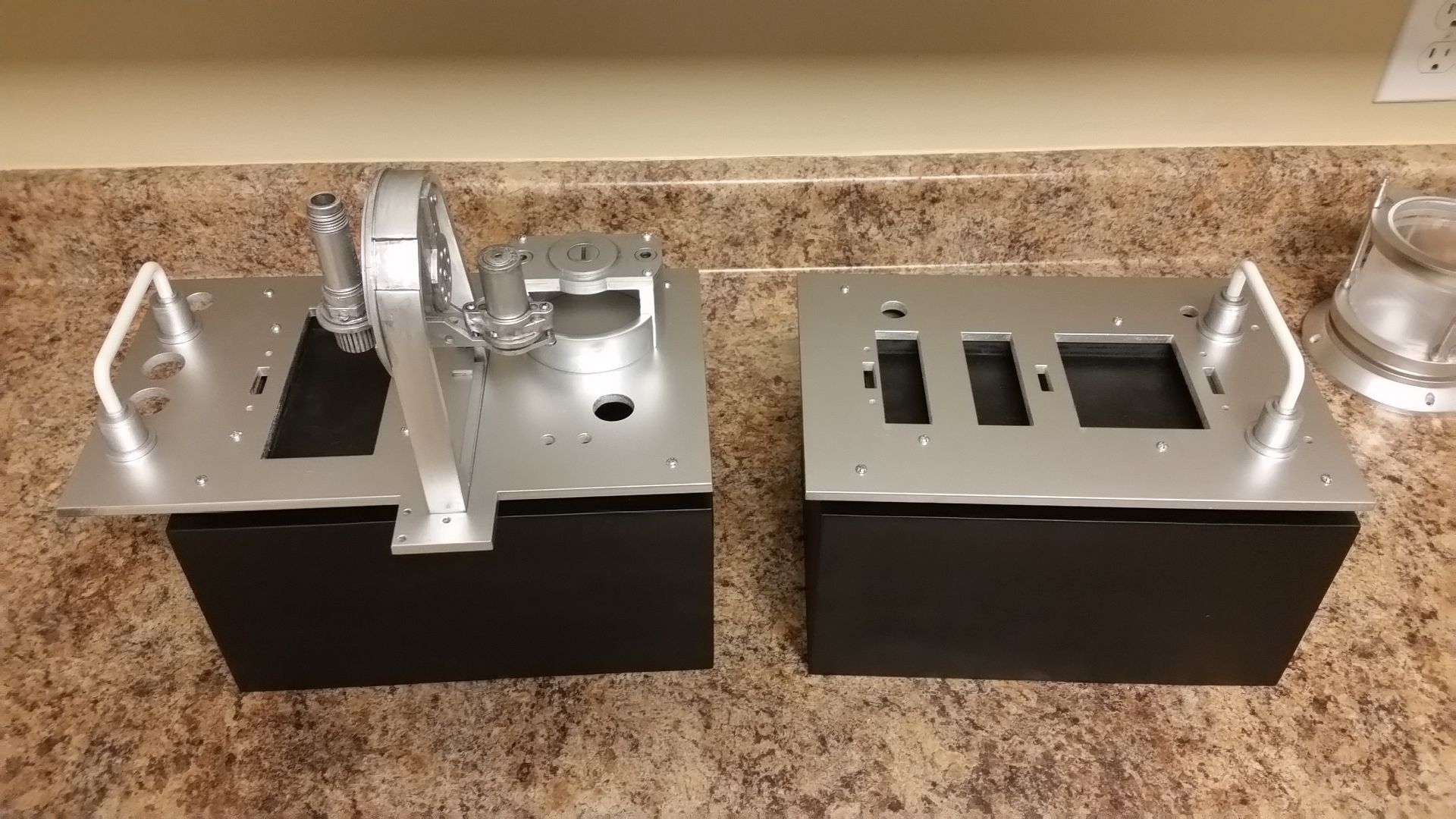 As I was cleaning up… this suddenly appeared!  Look for it!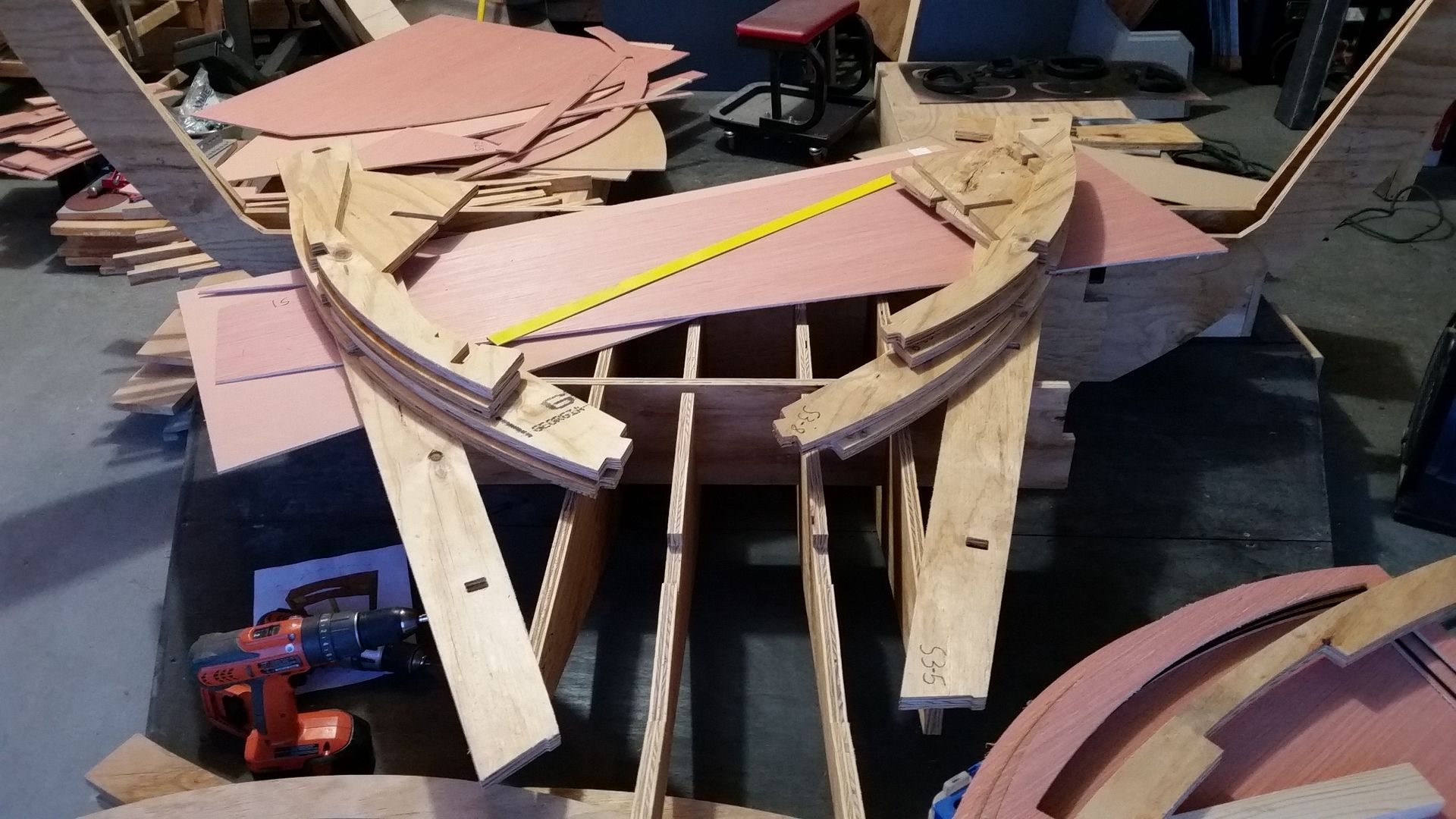 WHEW… More to Follow!