Hi Gang,
Check this out!  Remember those pieces I sprayed with several coats of gloss black?  I received this chrome paint by Spaz Stix in the mail today claiming that it is in fact "chrome paint".  Did it work?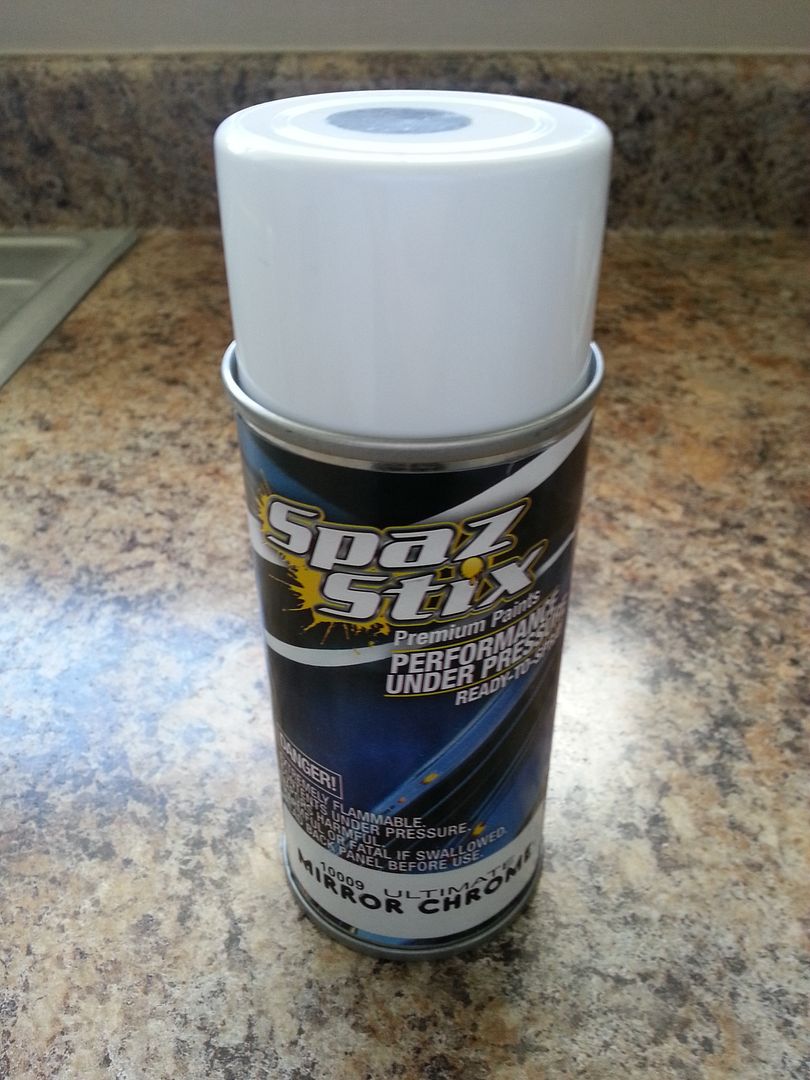 I painted the newly designed/laser cut eye bolts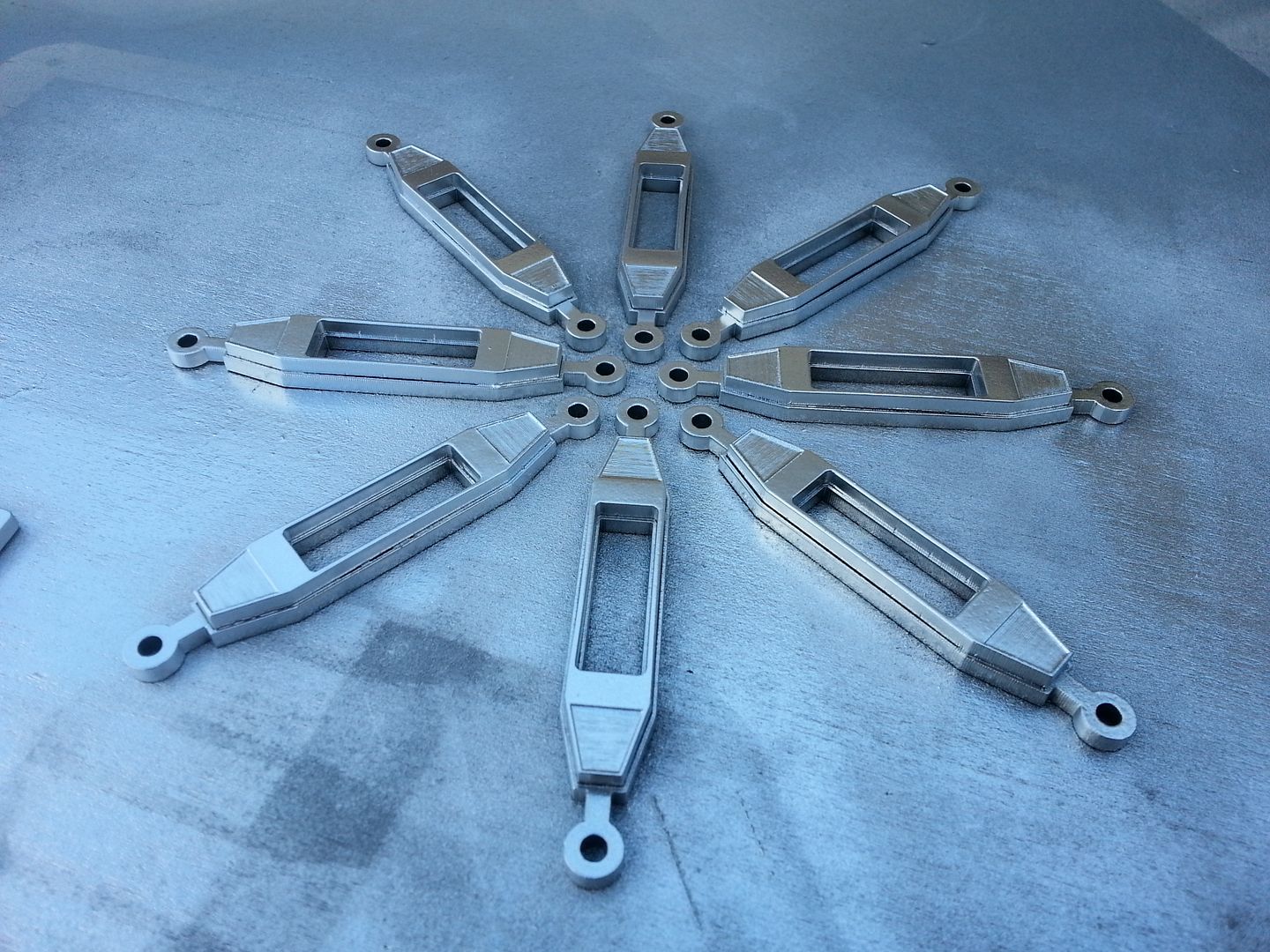 And these two greeblies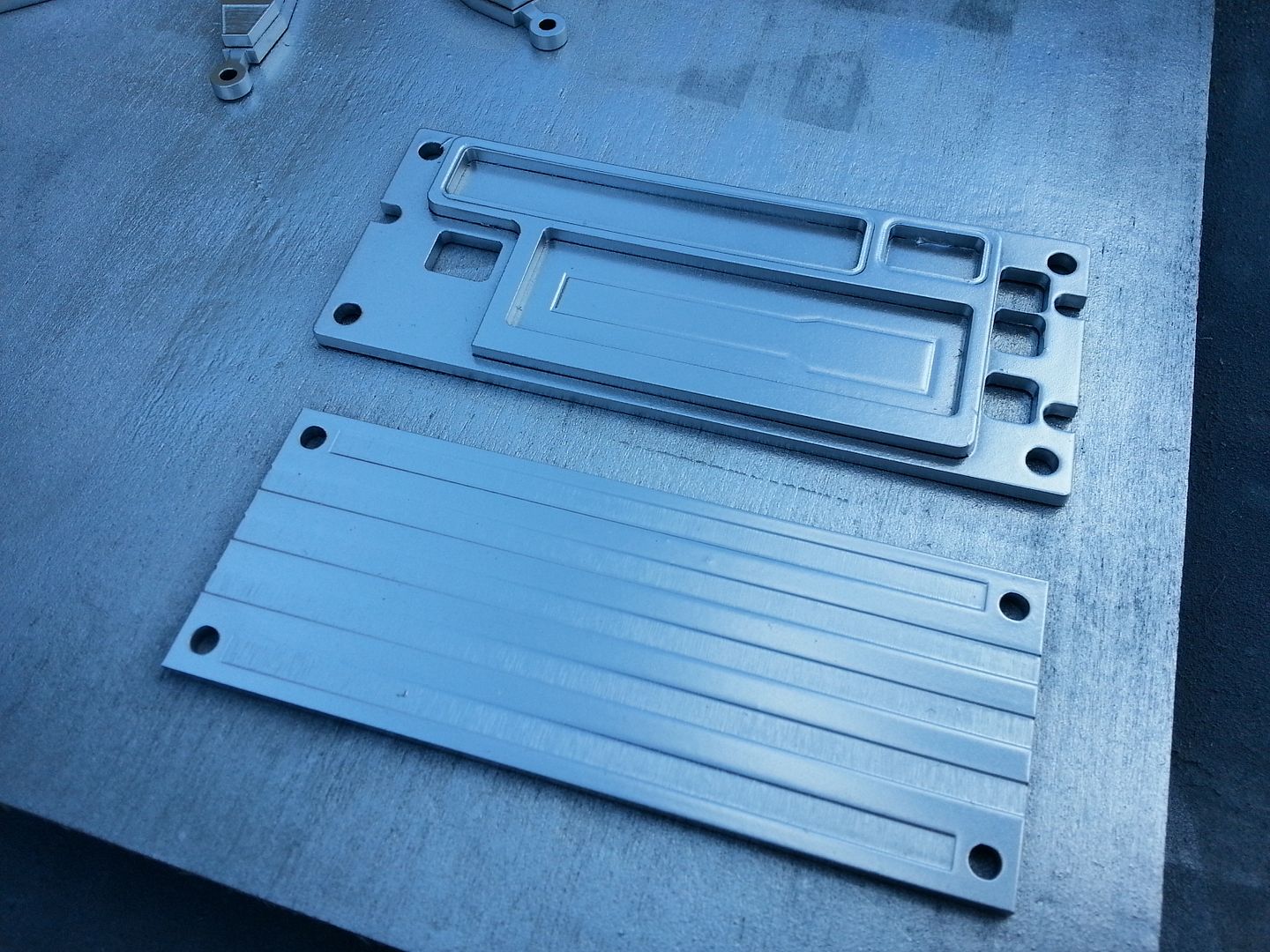 And this little guy at the bottom – you can clearly see the difference between the Spaz Stix and the  silver paint I've been using.  But…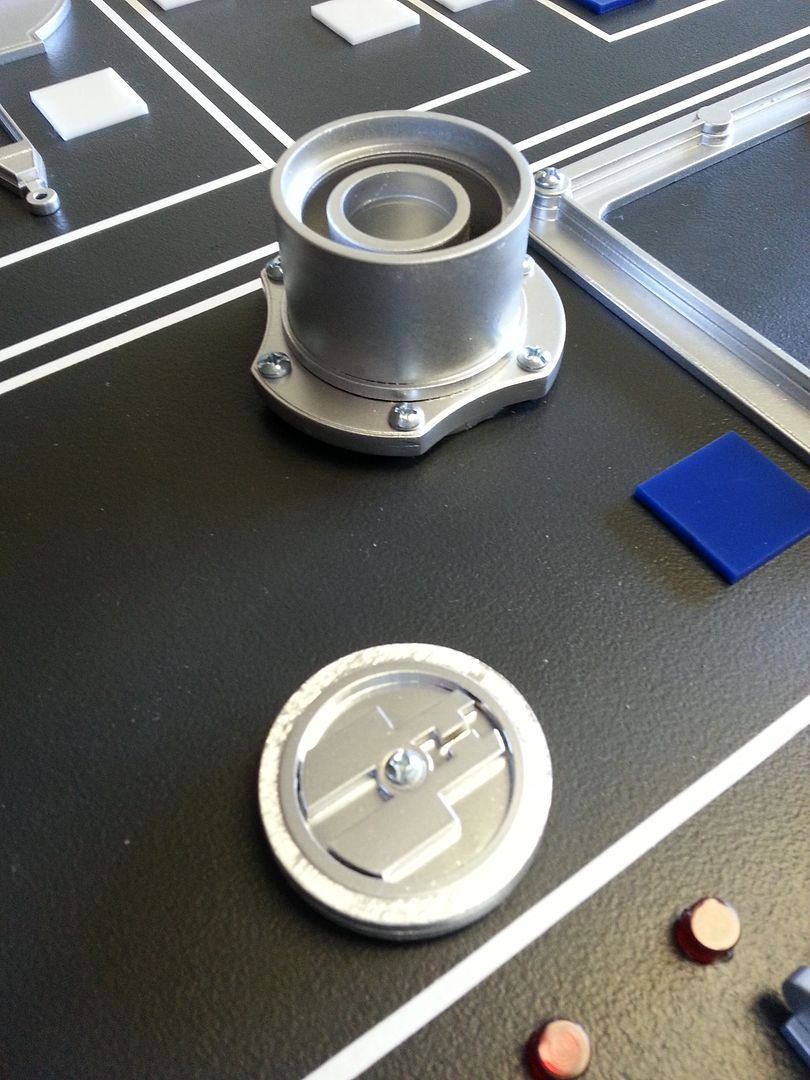 I placed all the greeblies in position.   At first sight I was REALLY skeptical… I don't think it worked.  But then something caught my eye!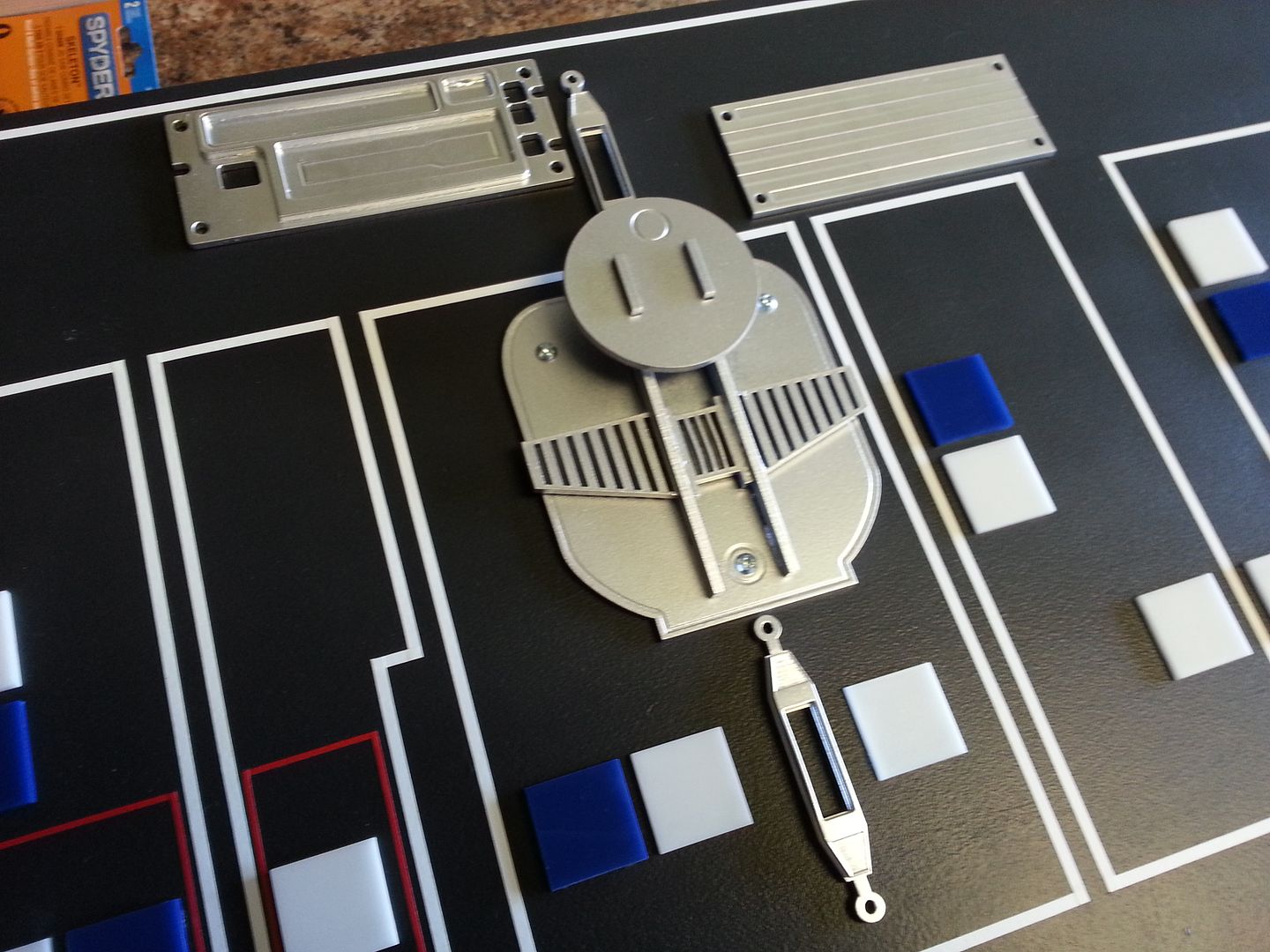 Well I'll be darned!  And this was after only 3 coats.  The directions say to add more layers for a better mirror finish!  I'm impressed!
This guy is next along with several other cockpit greeblies that appear to be chrome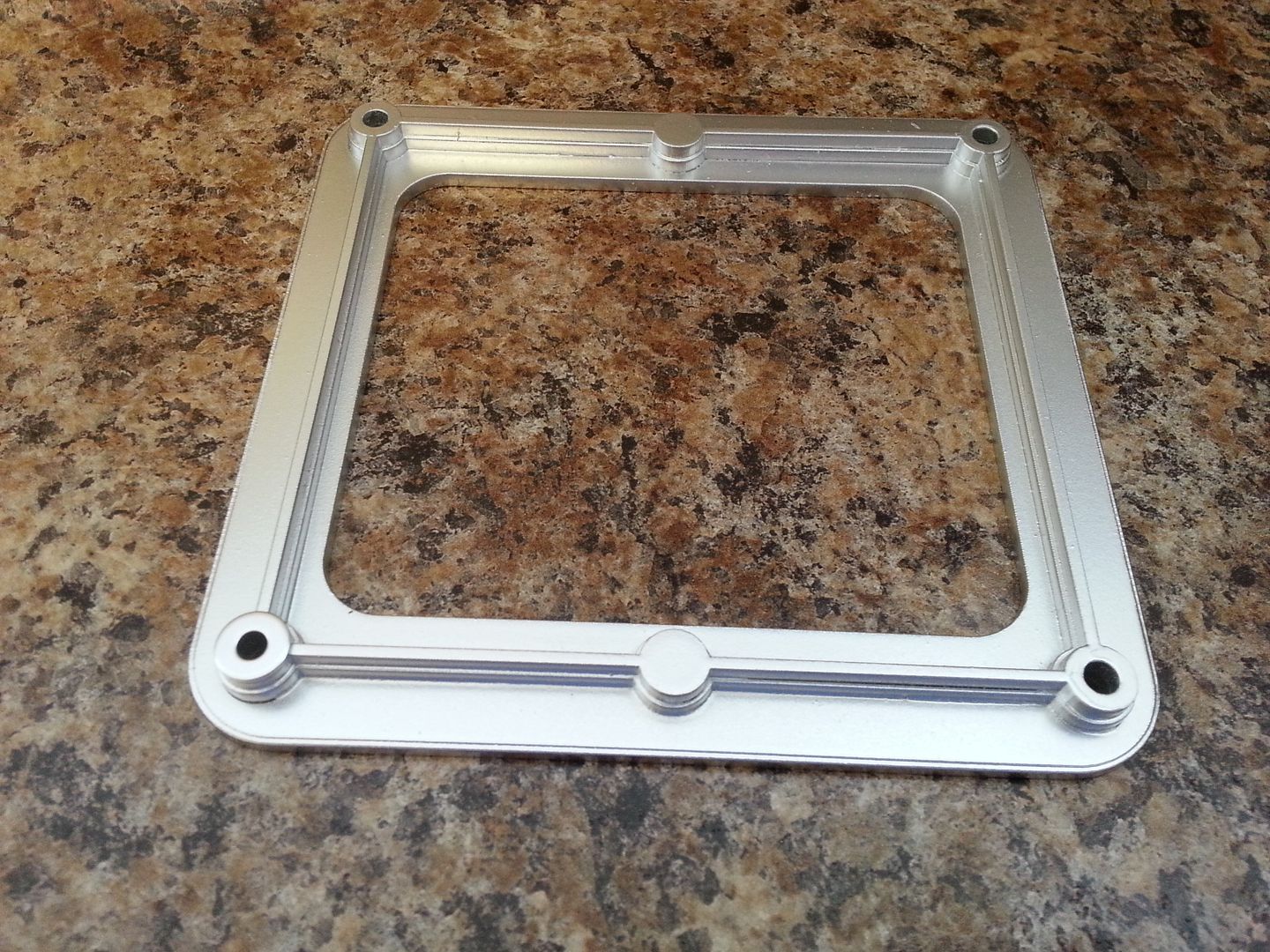 While the chrome coolness was drying I finally added some color to this greeblie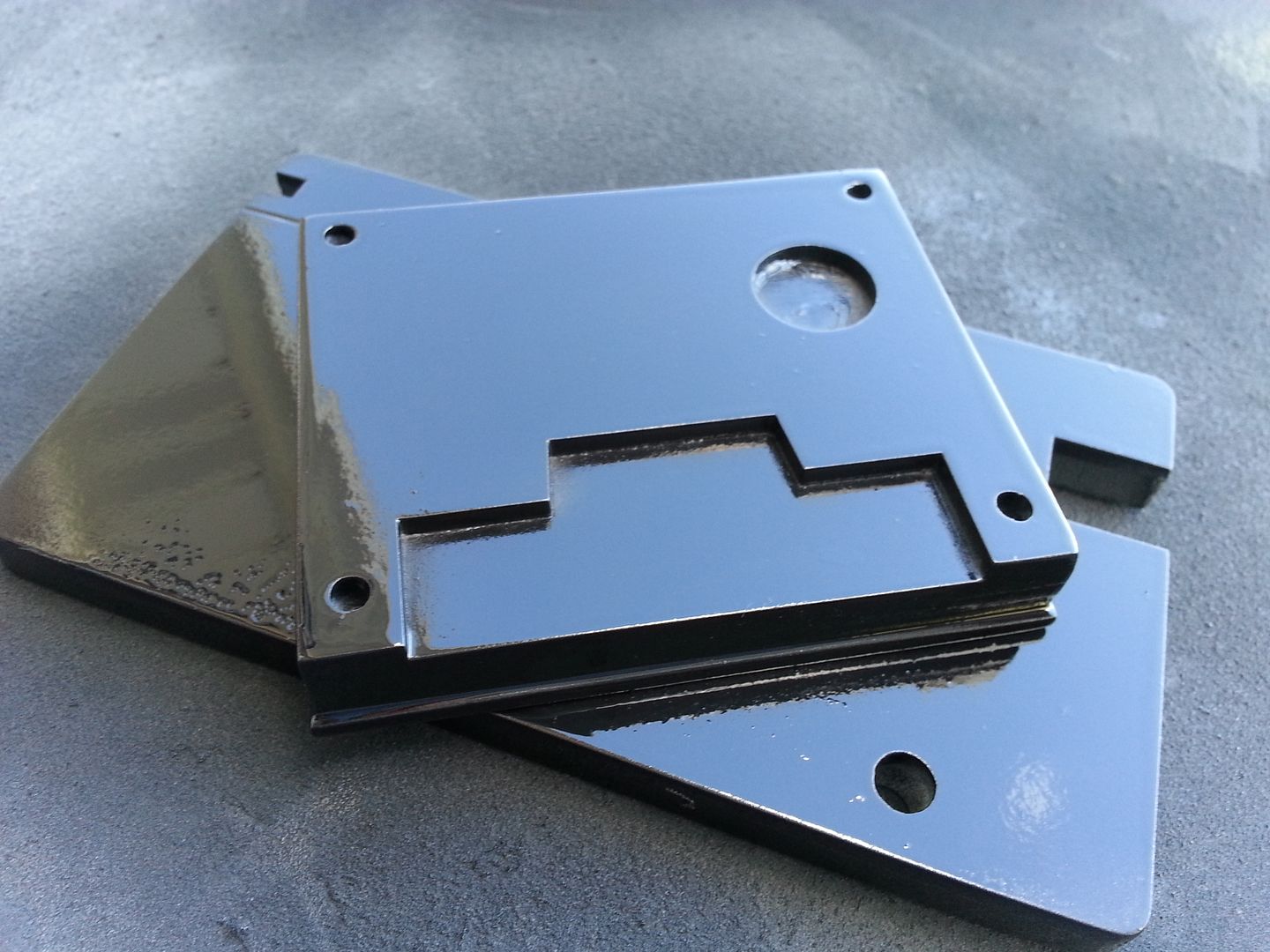 Finished one of two nose panel boxes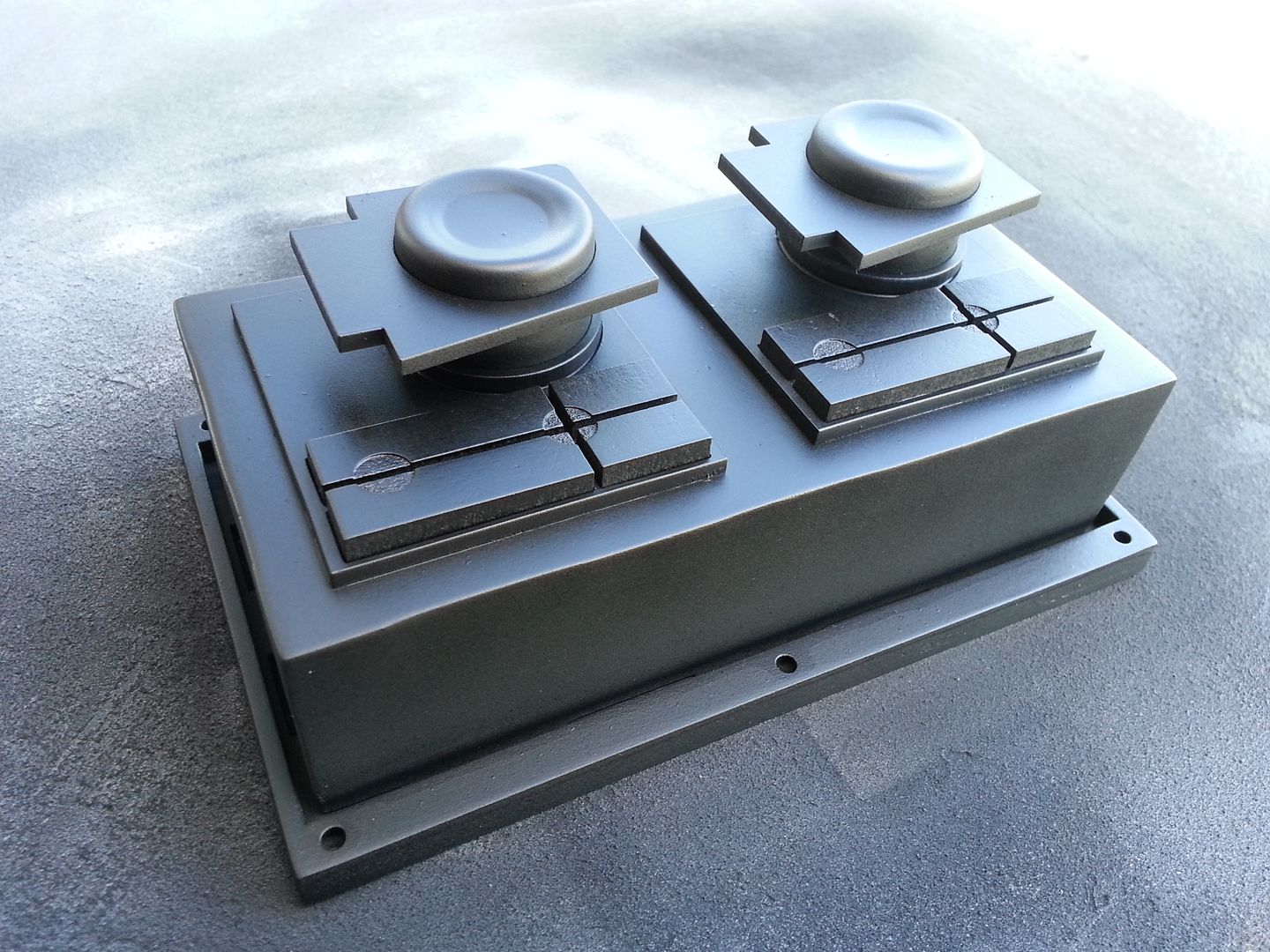 I then broke out the new tools!  I was going to drill out this area of the wood but realized I really should get some square hole drill bits.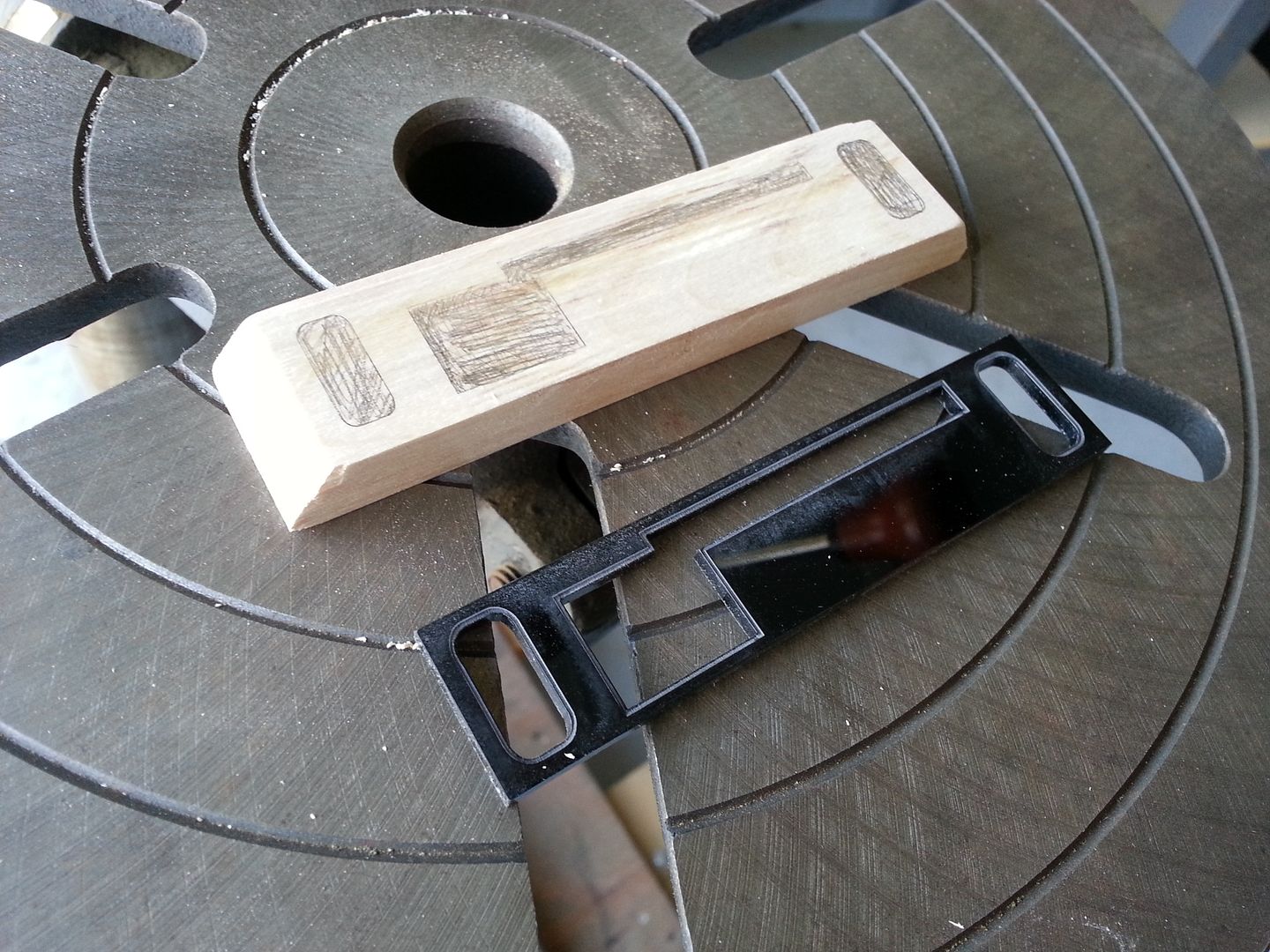 Stay Tuned!