Hi Gang!  UPDATES!!!
Got around to finishing up this greeblie!  Added the silver paint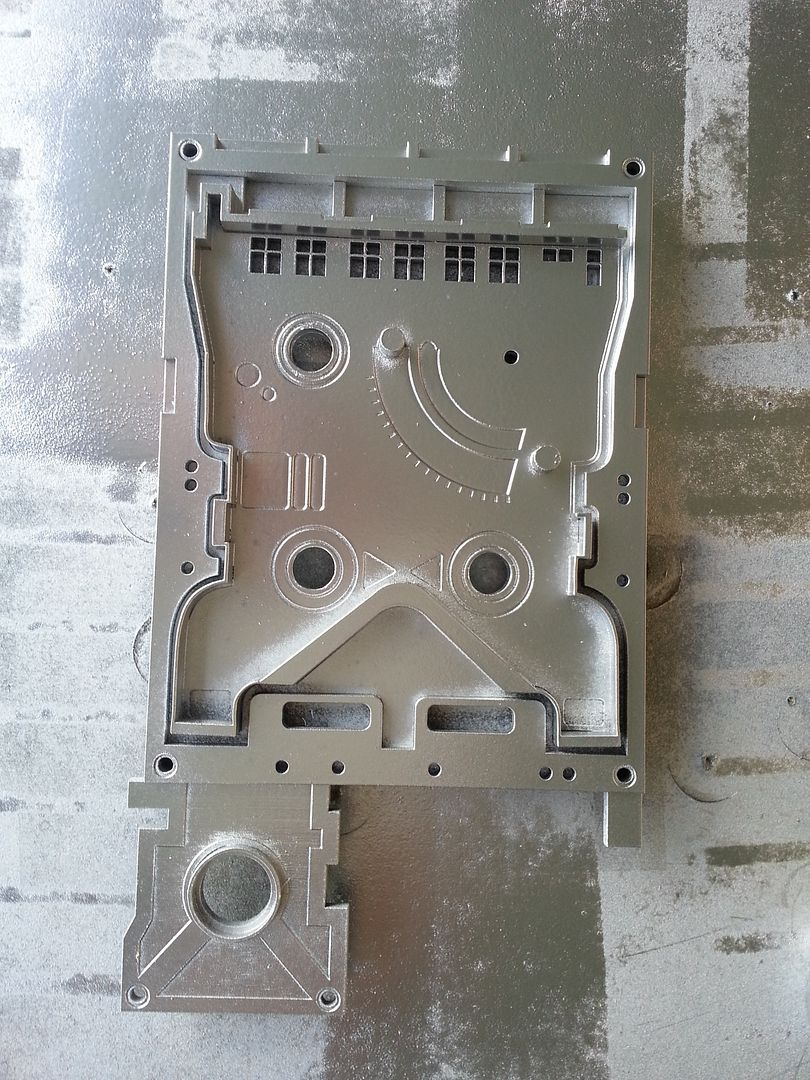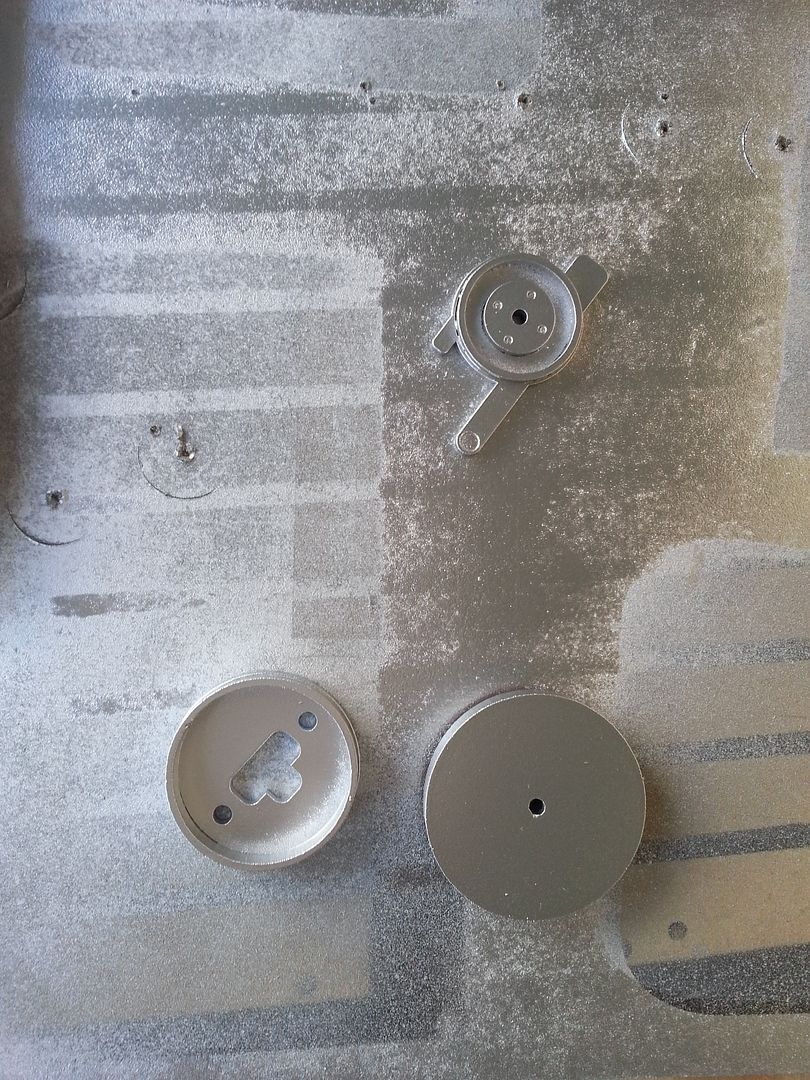 Then it was time for some weathering – bad pic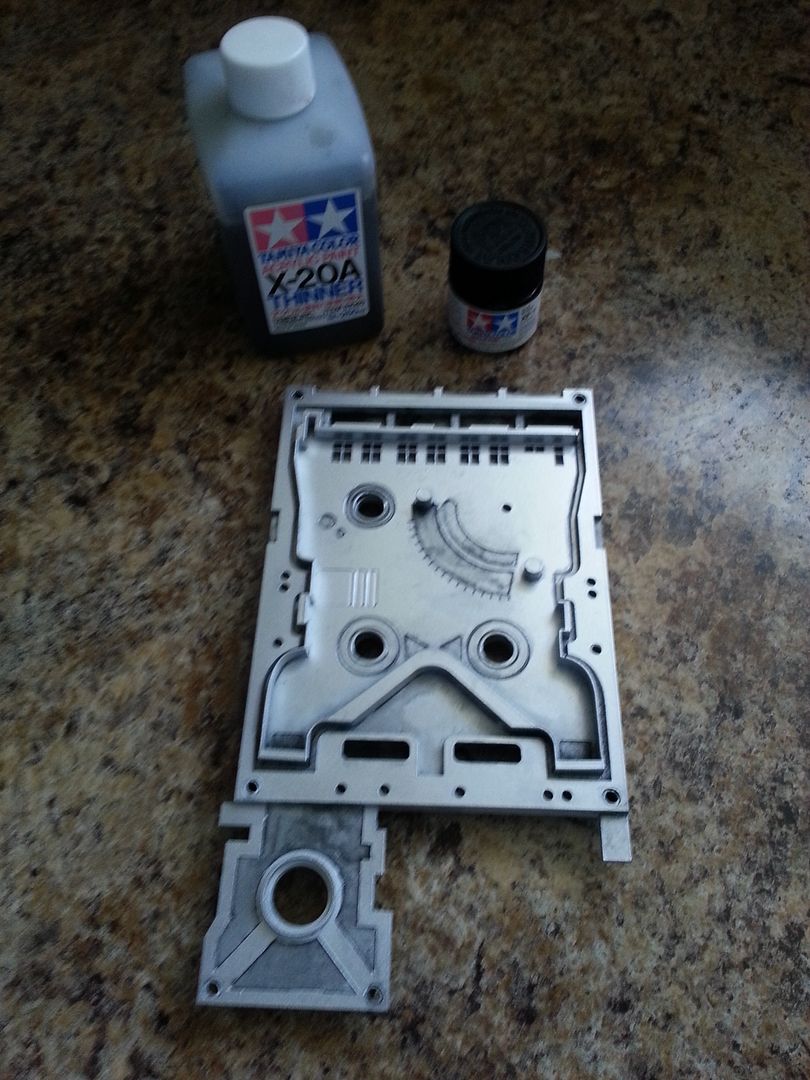 Flat black and thinner and I slowly built up the layers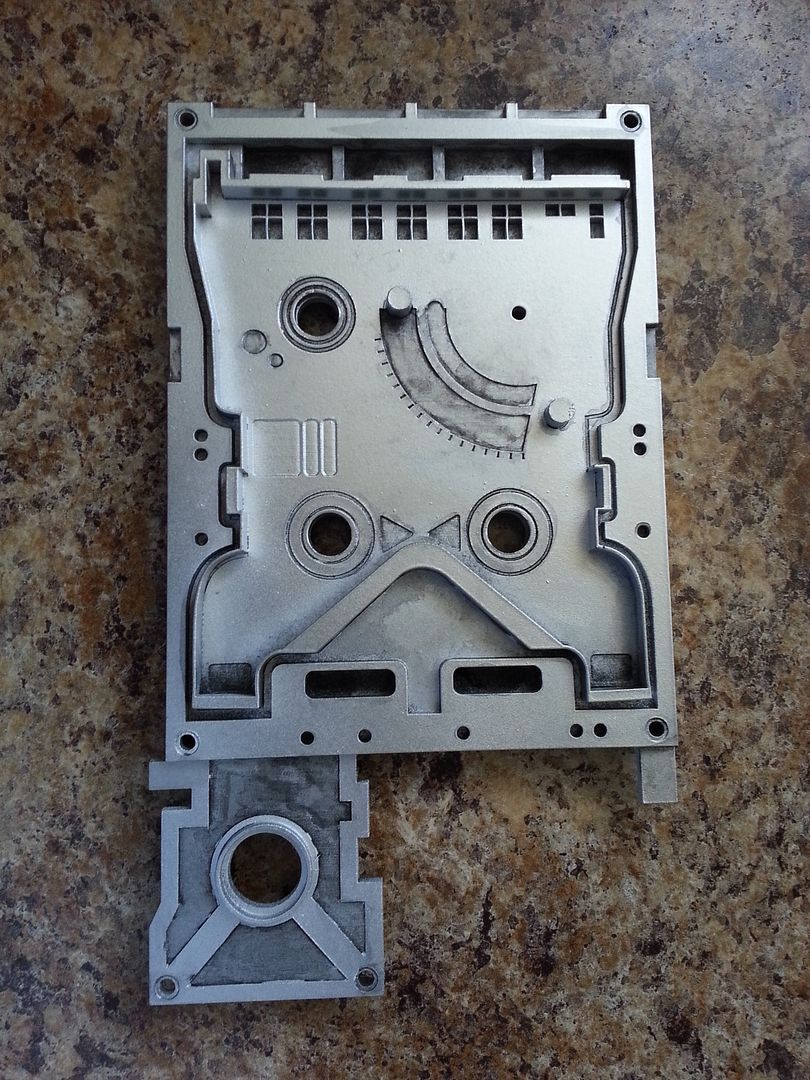 Dirtied up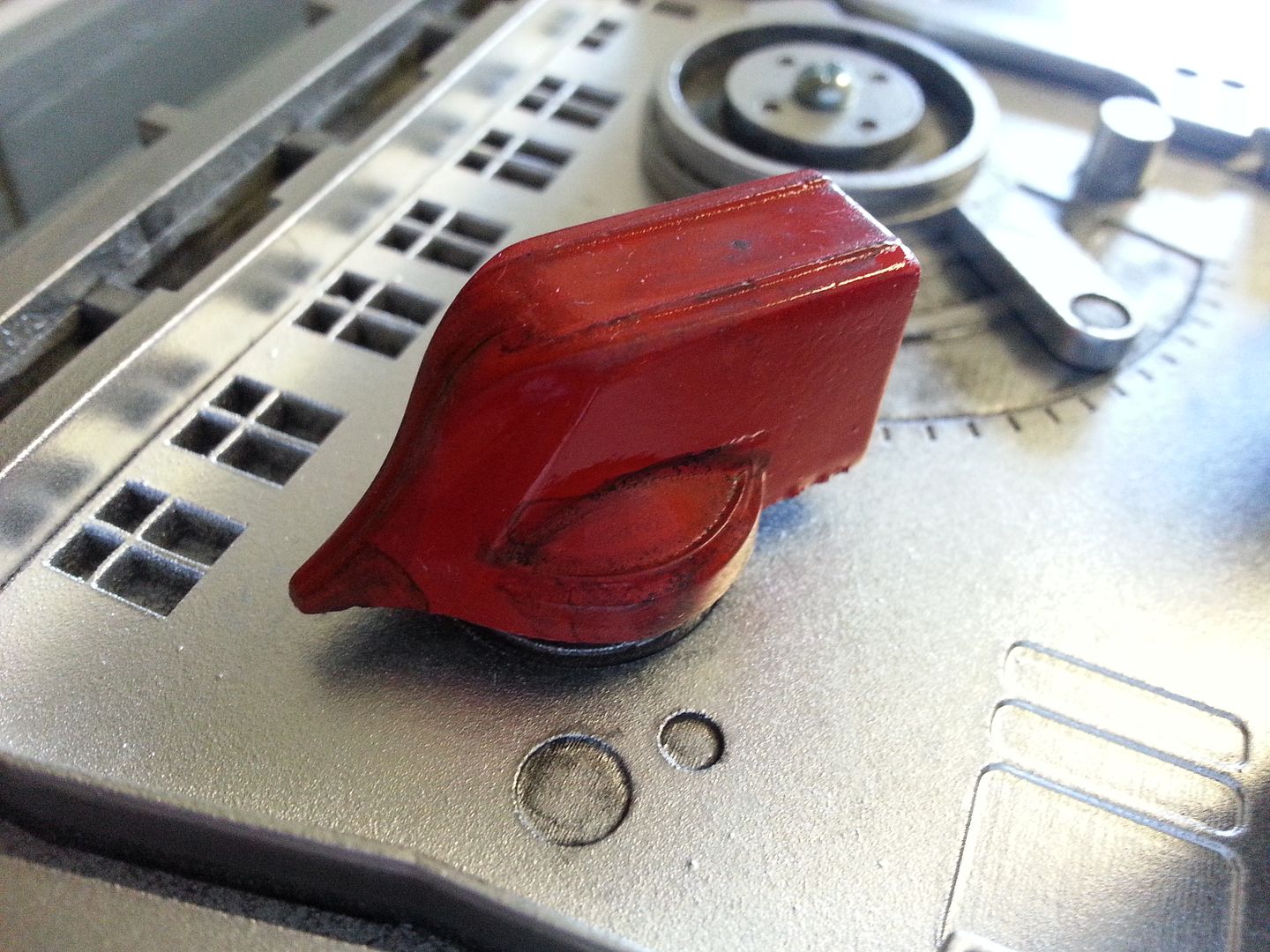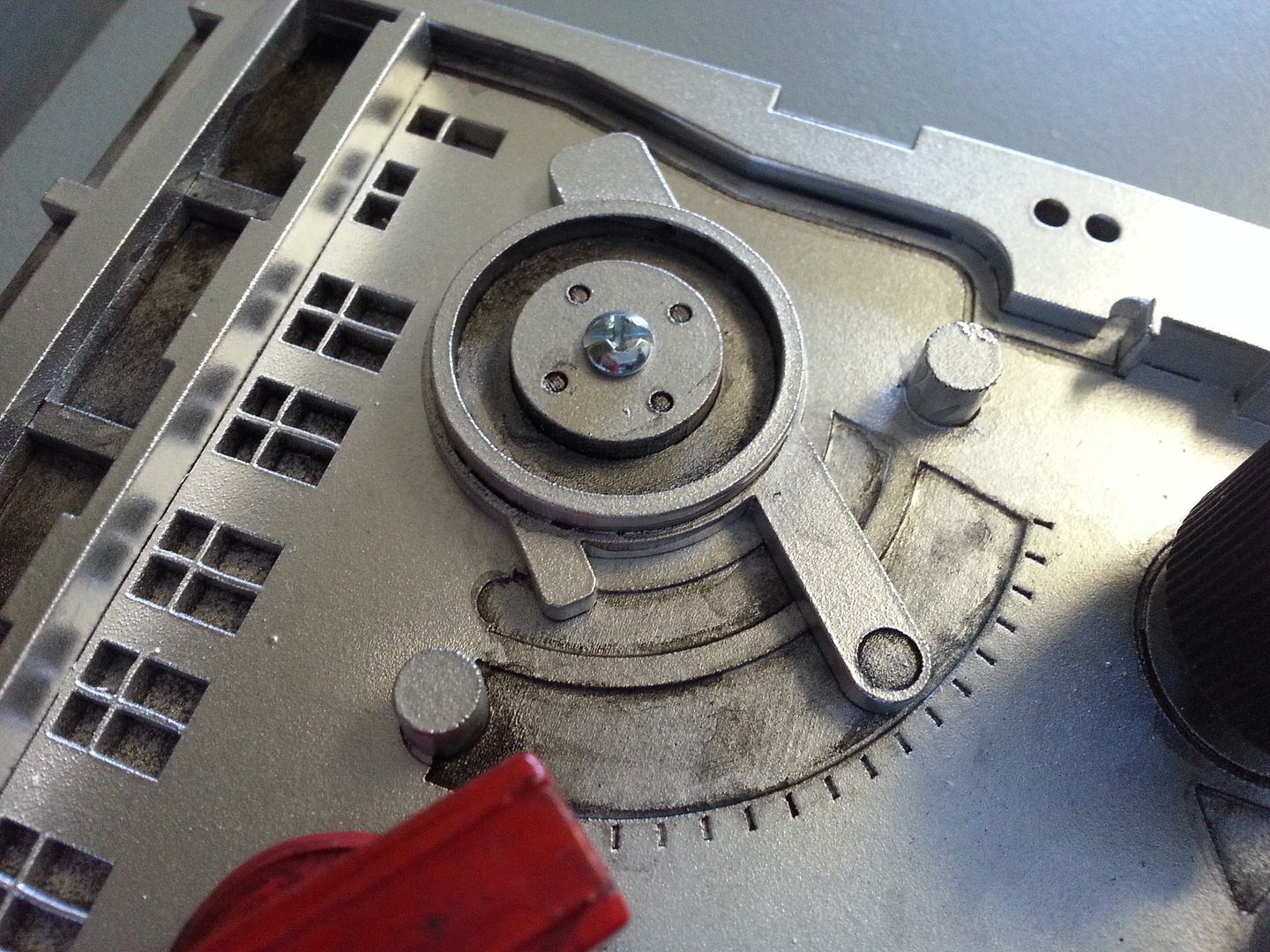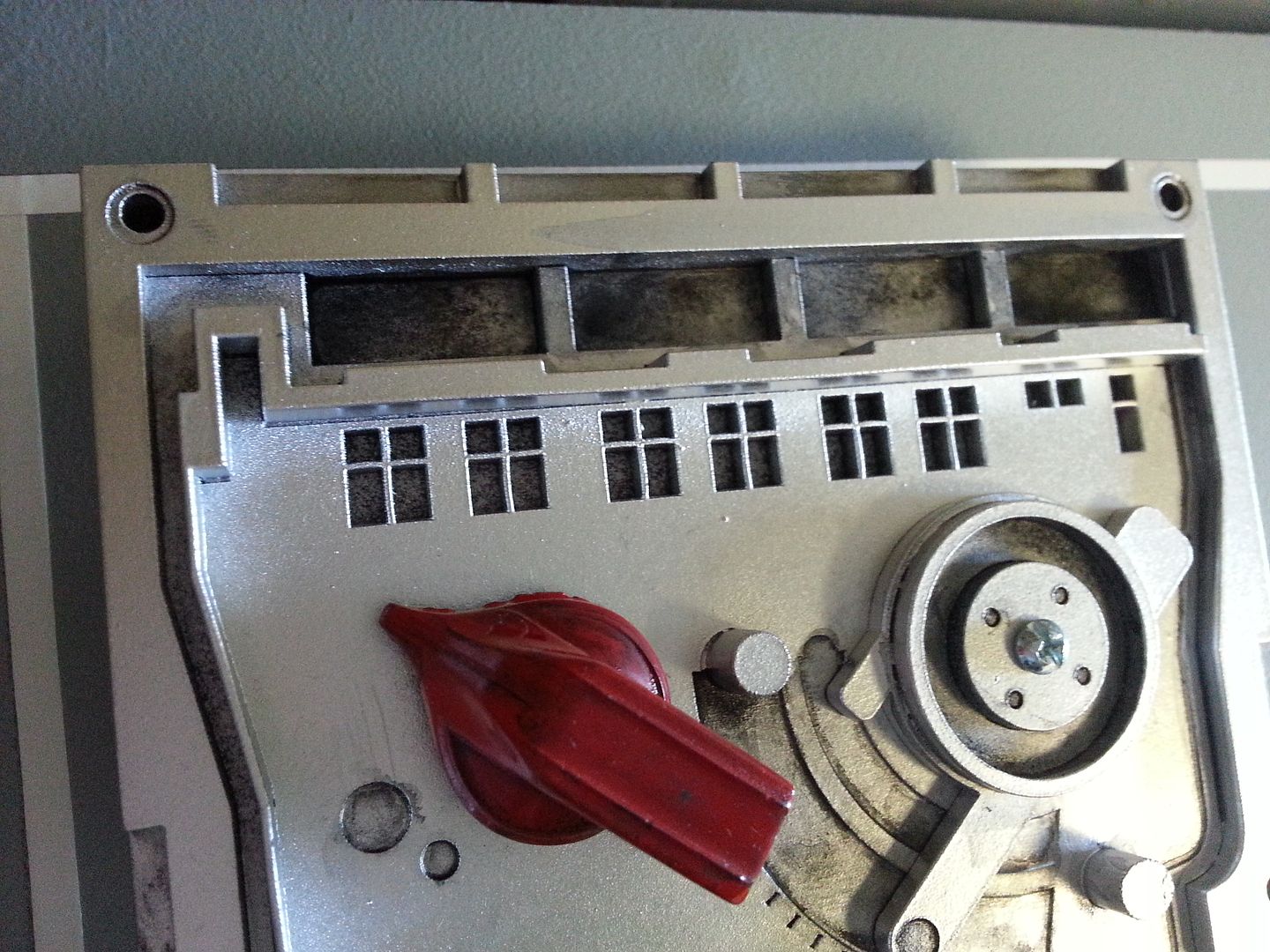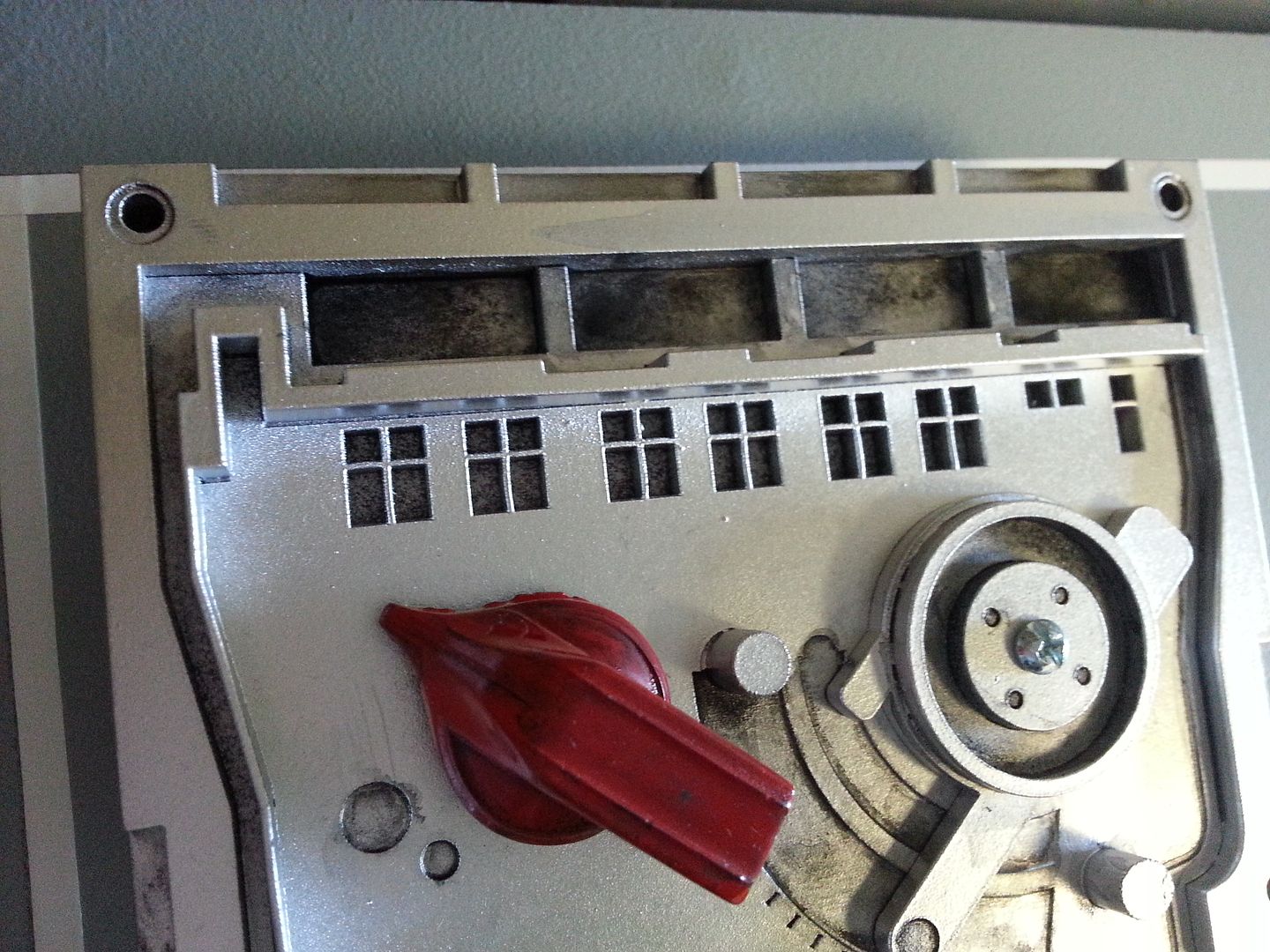 In its basic position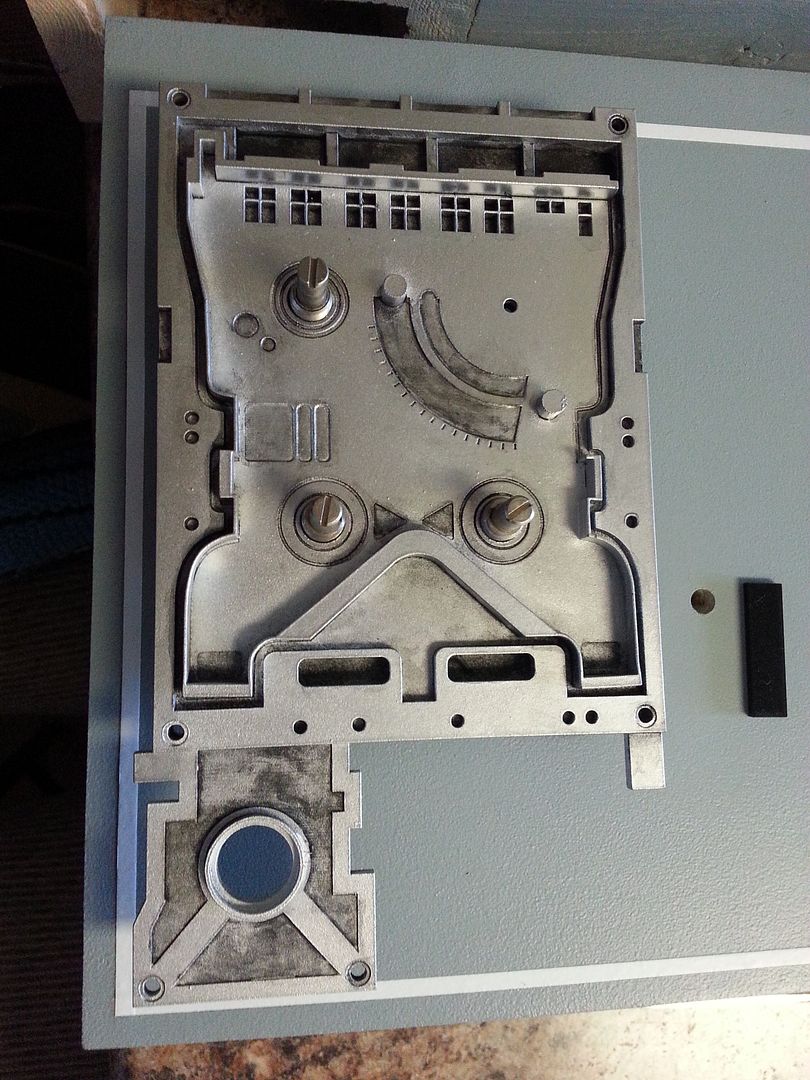 Second round of weathering – I really wanted the recessed areas to be in the shadows

I changed the red knob to smaller one I found in my greeblie drawer – I like it much better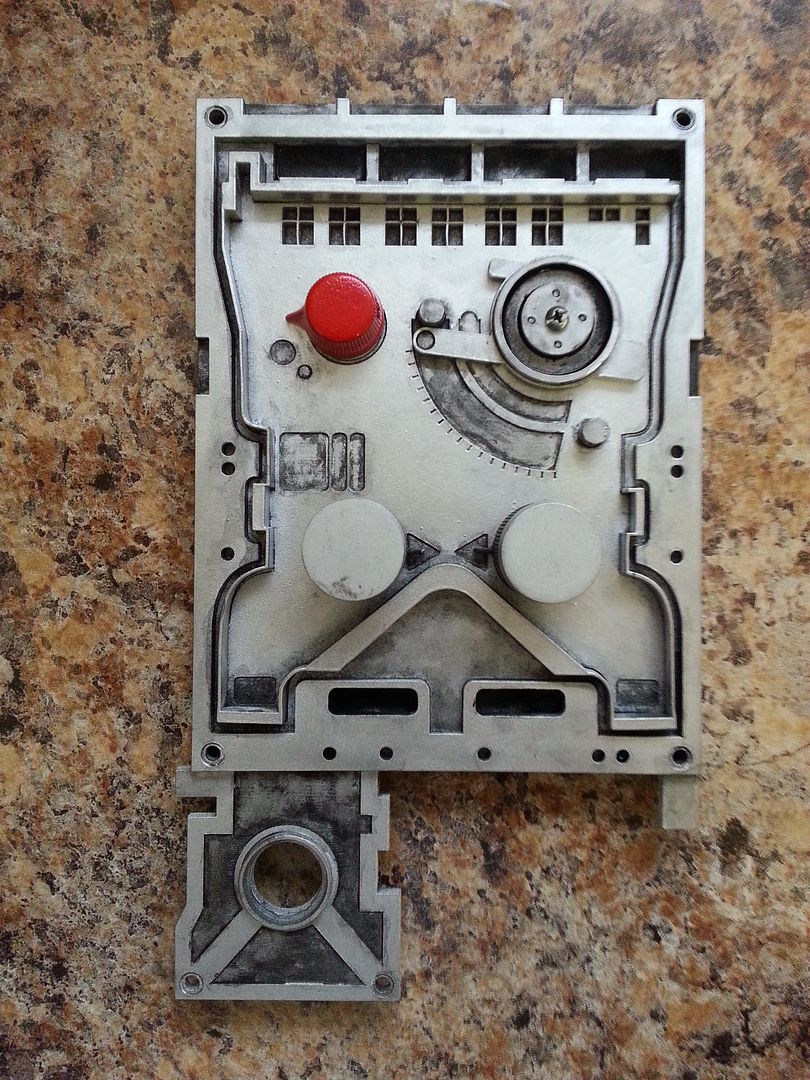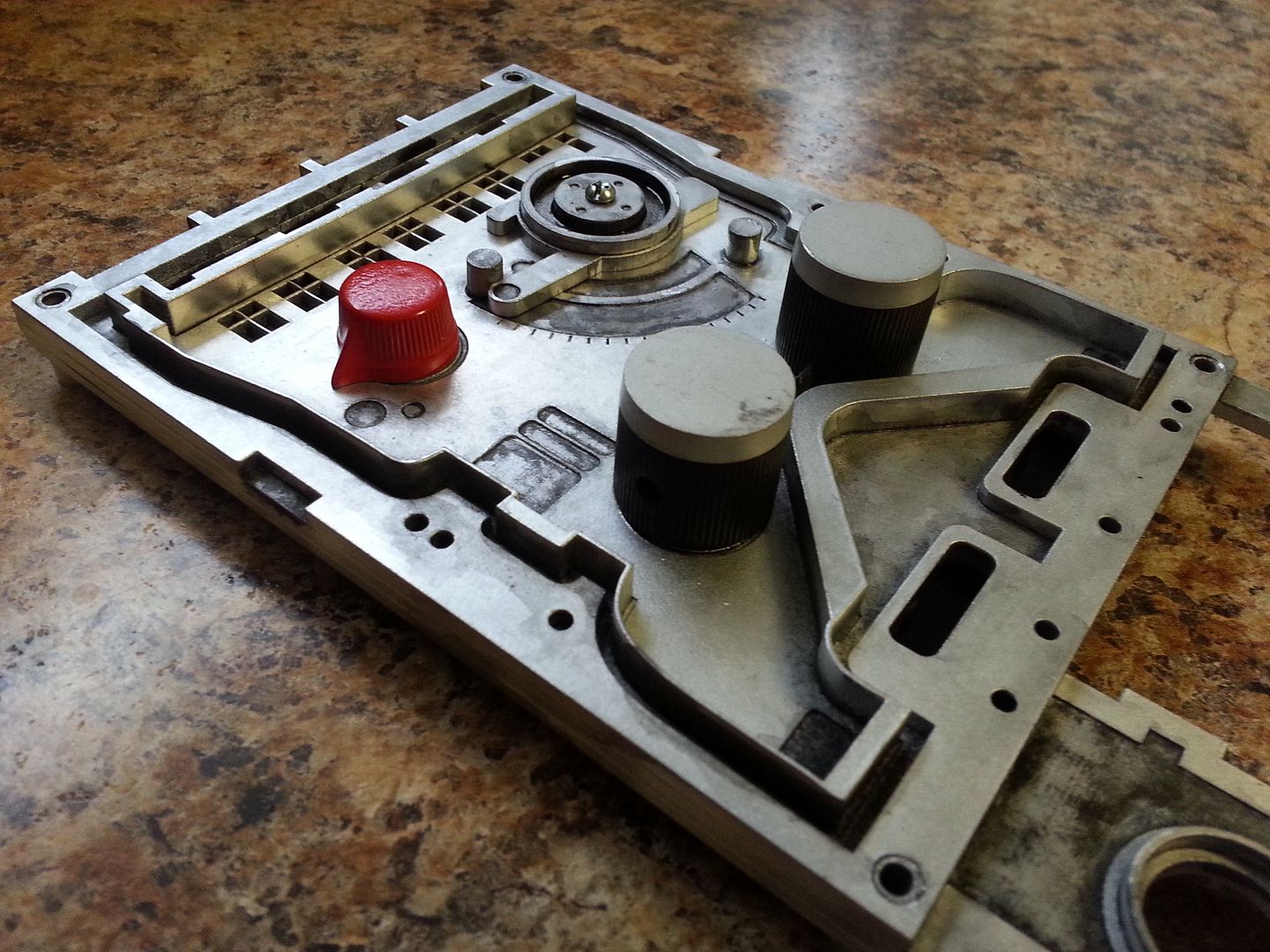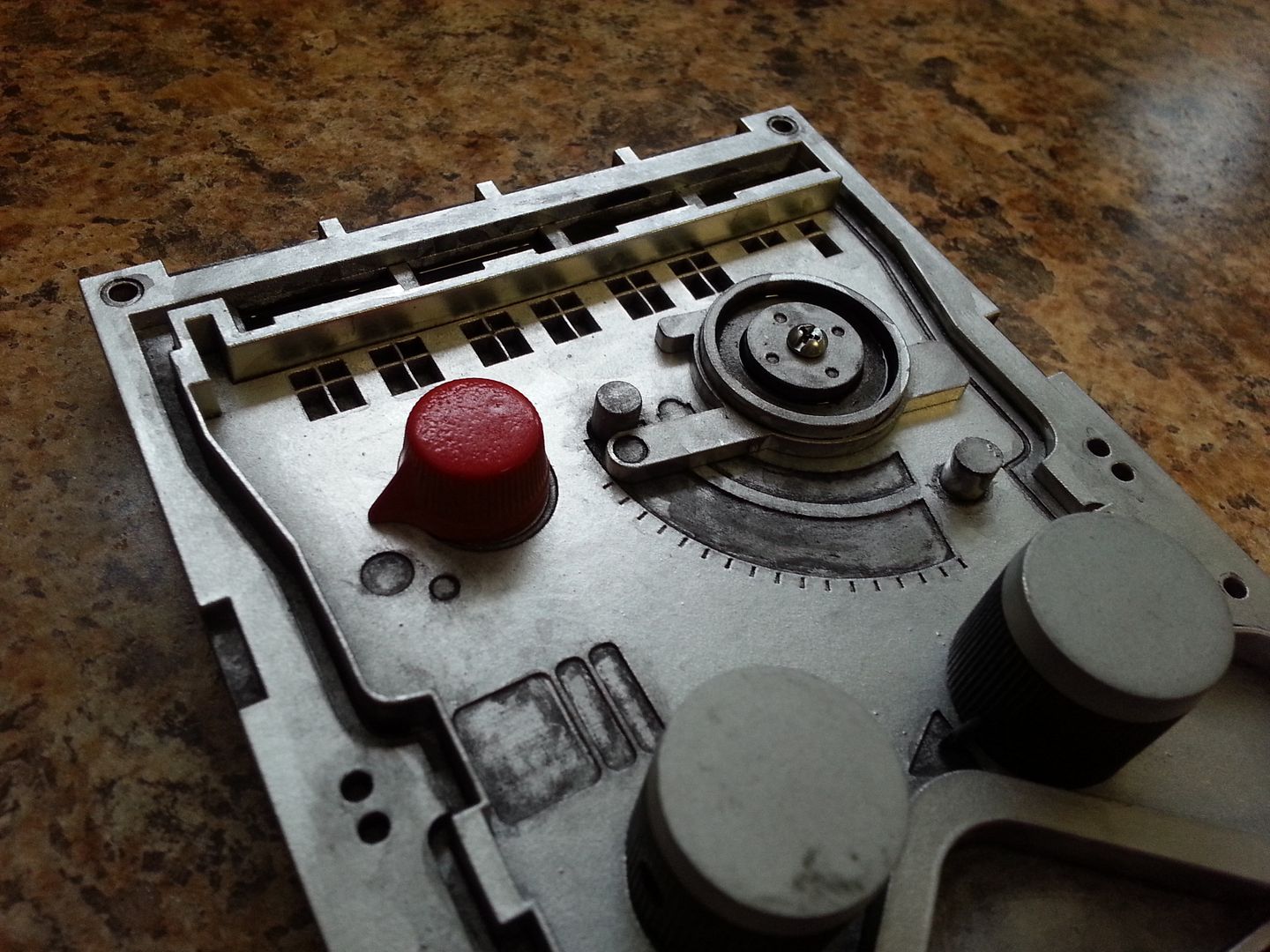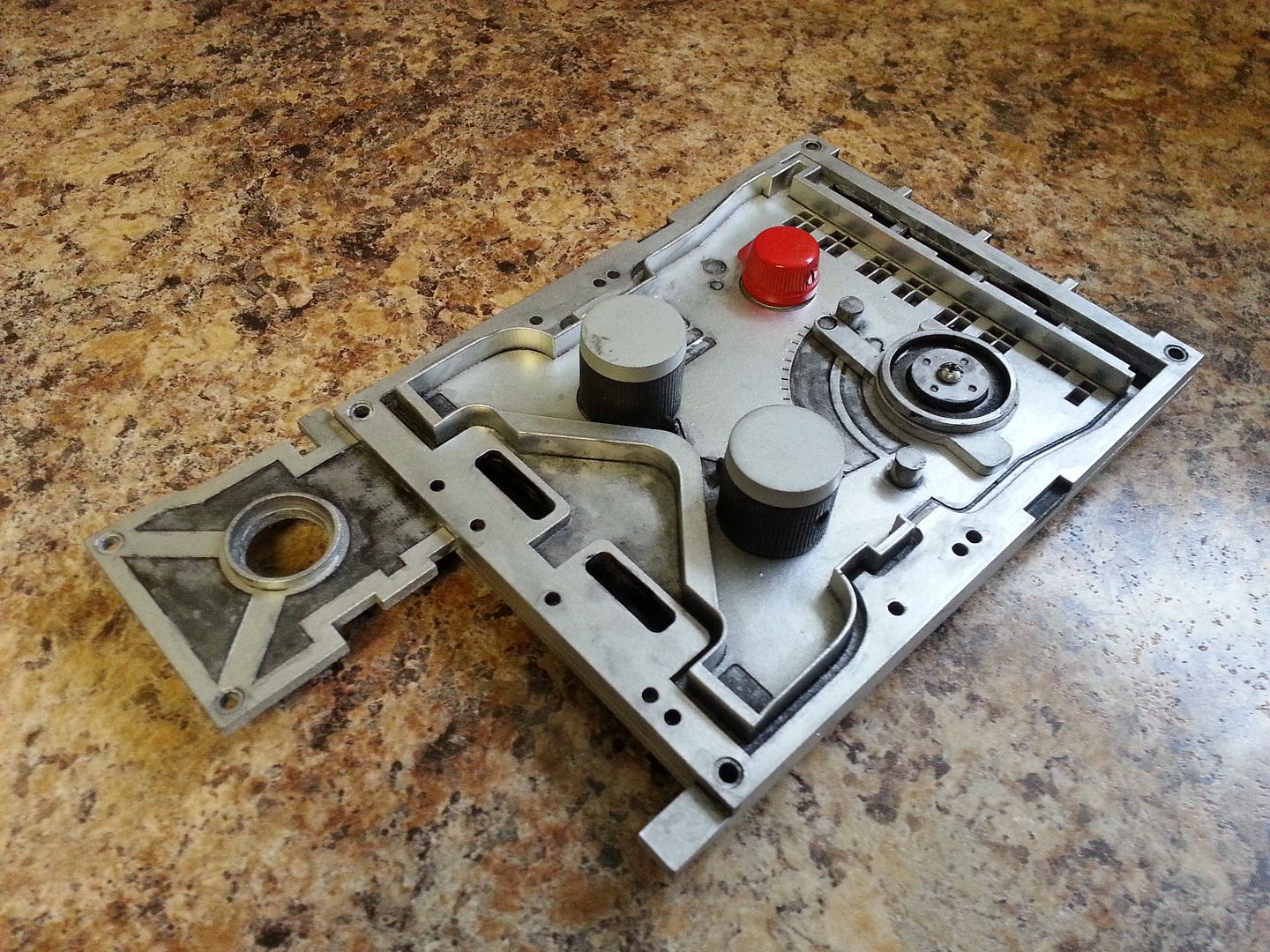 Marking out the holes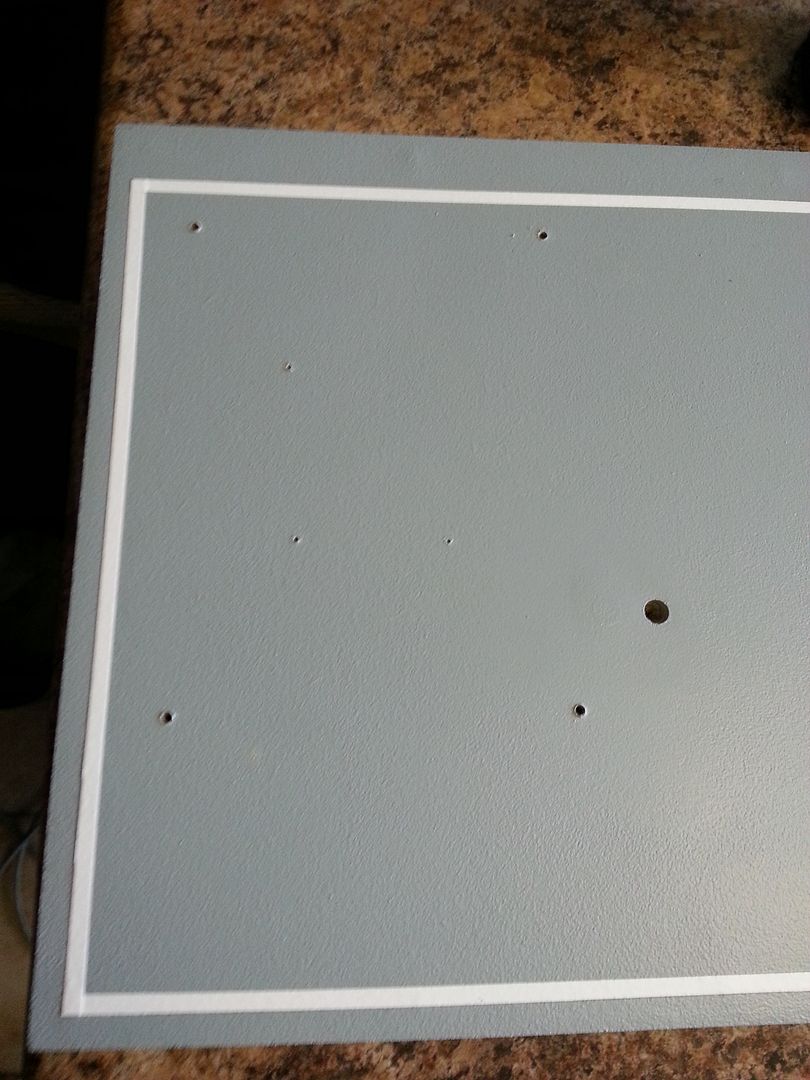 I had to cut larger holes for the pots to fit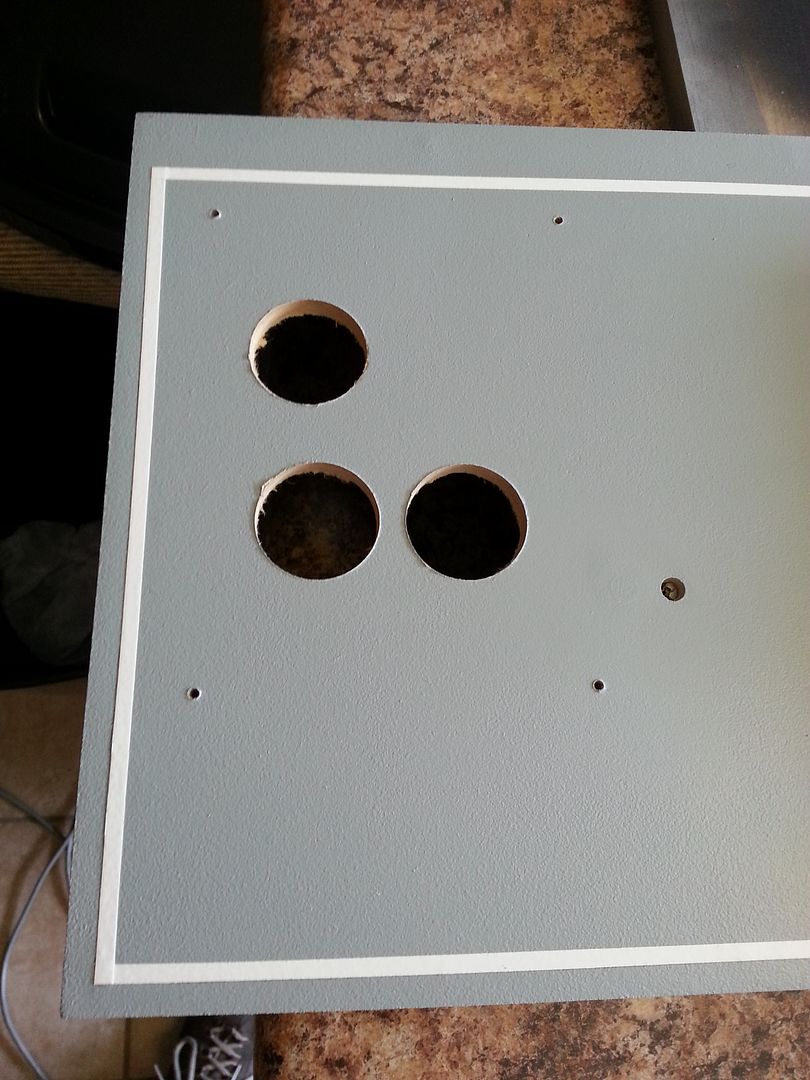 Notice the orange stand-offs I created so the greeblie wouldn't be flush with the panel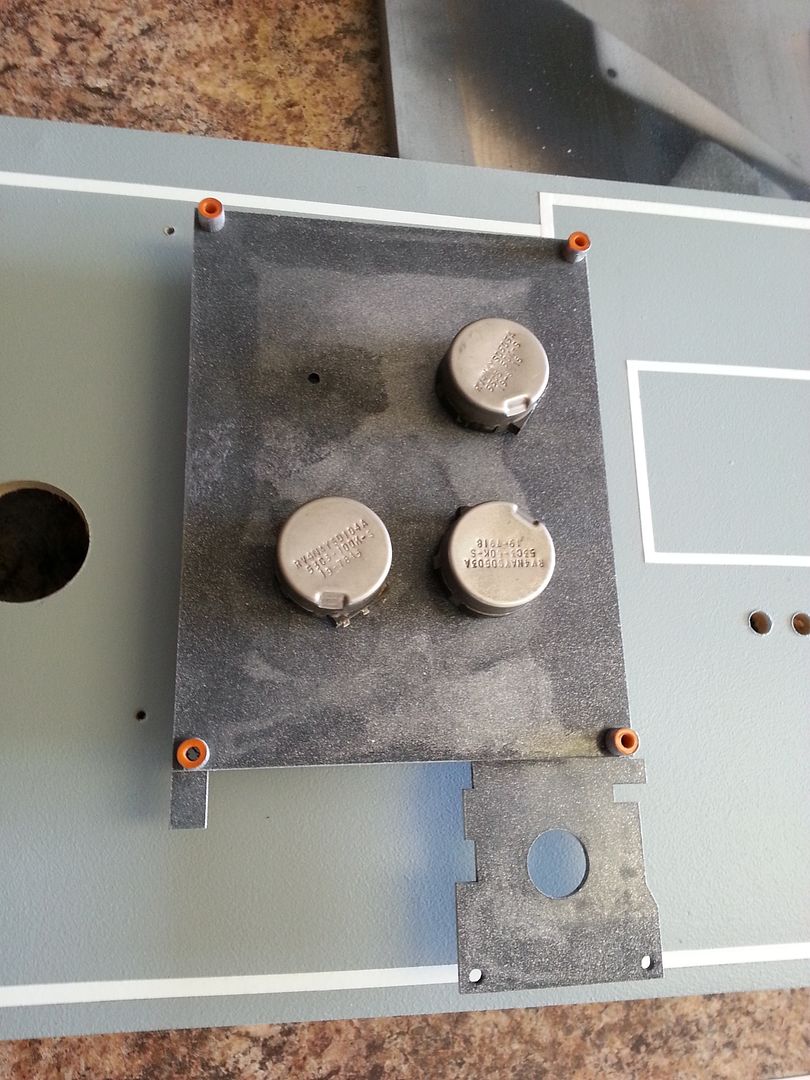 Side view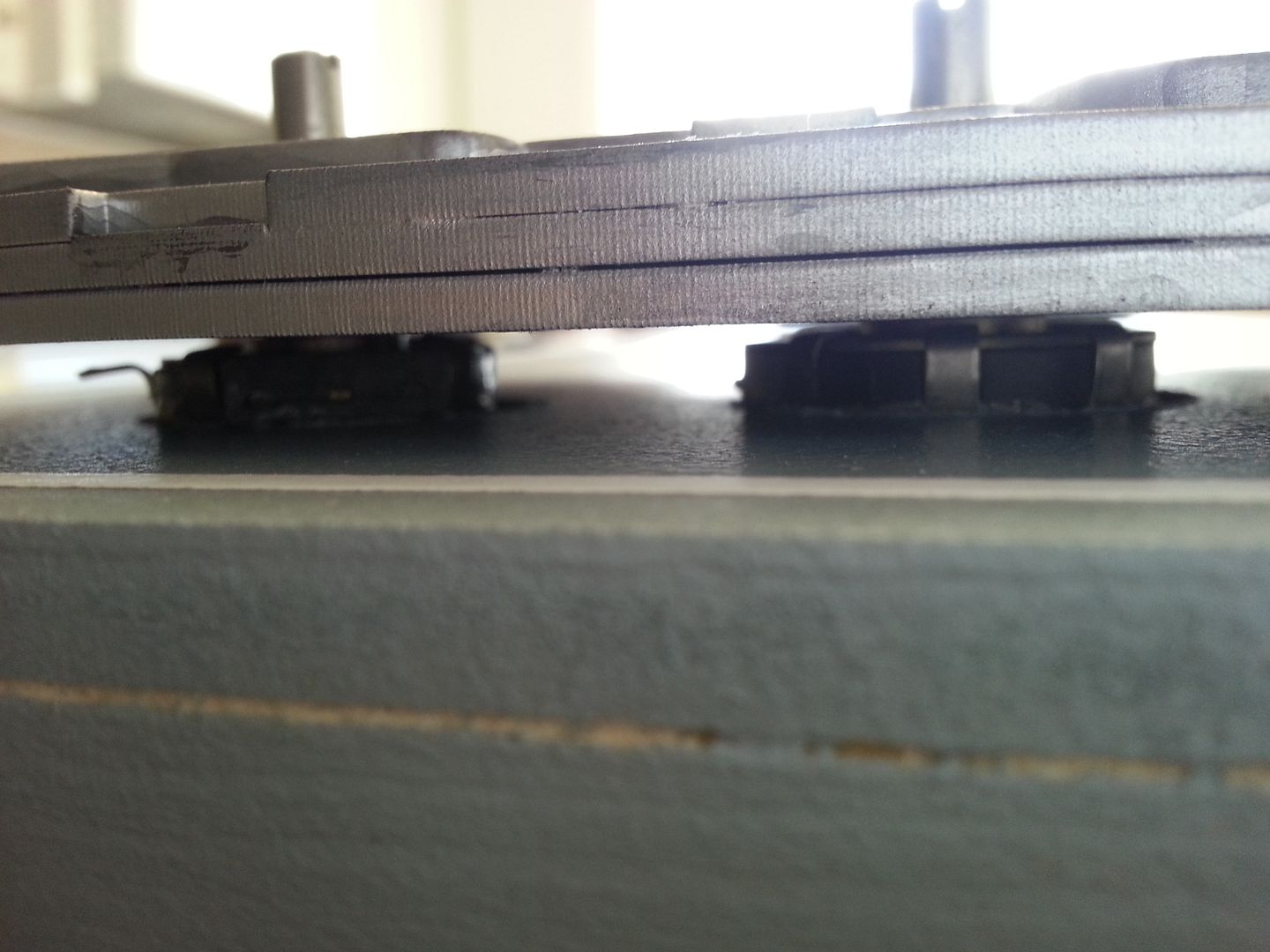 Almost there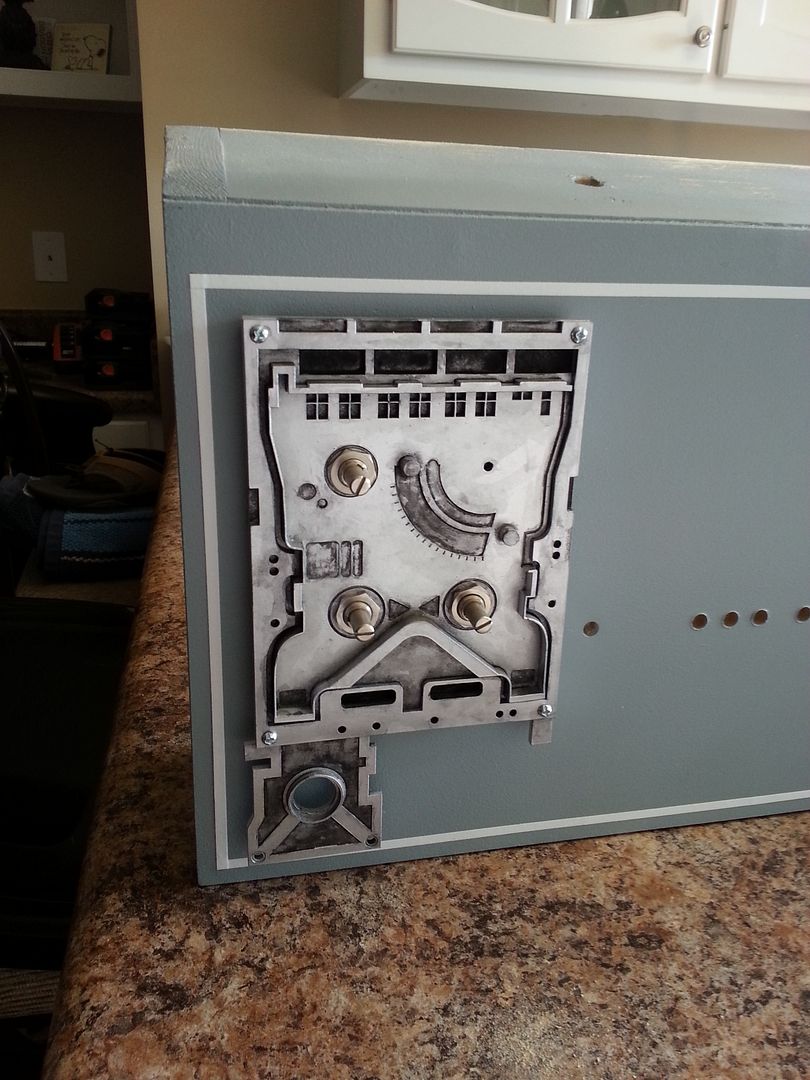 I like it!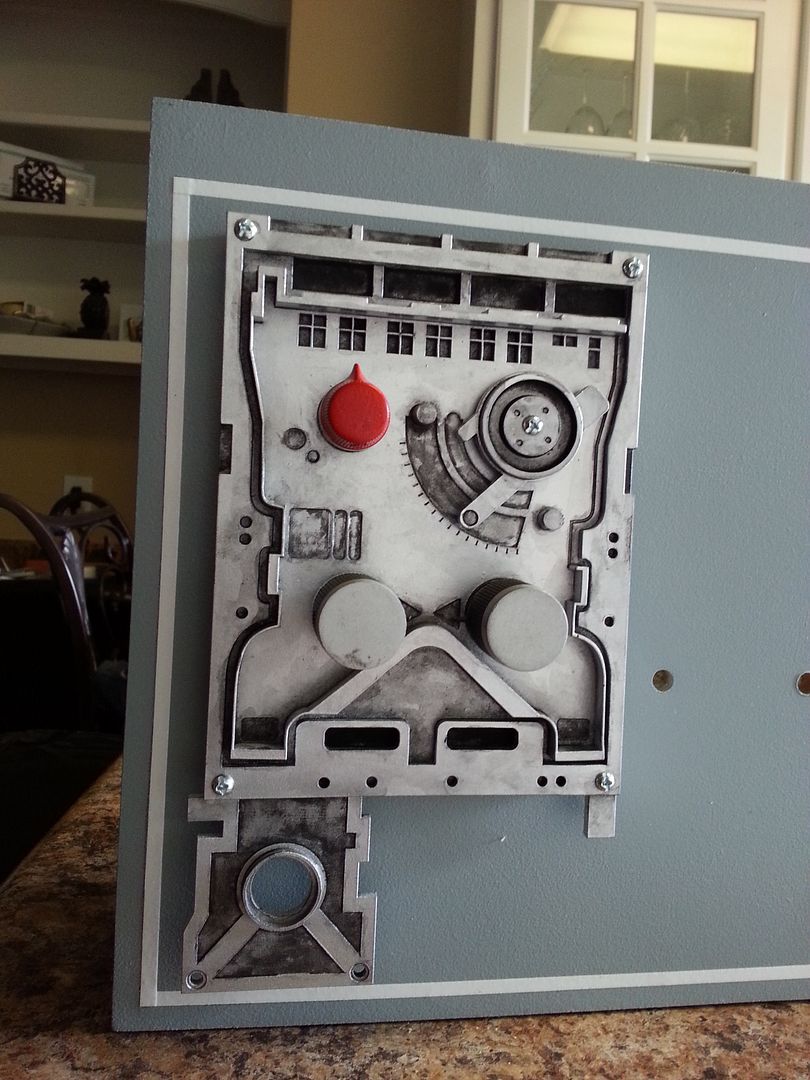 I then added the other pin stripe – I missed this one

Then added the LEDs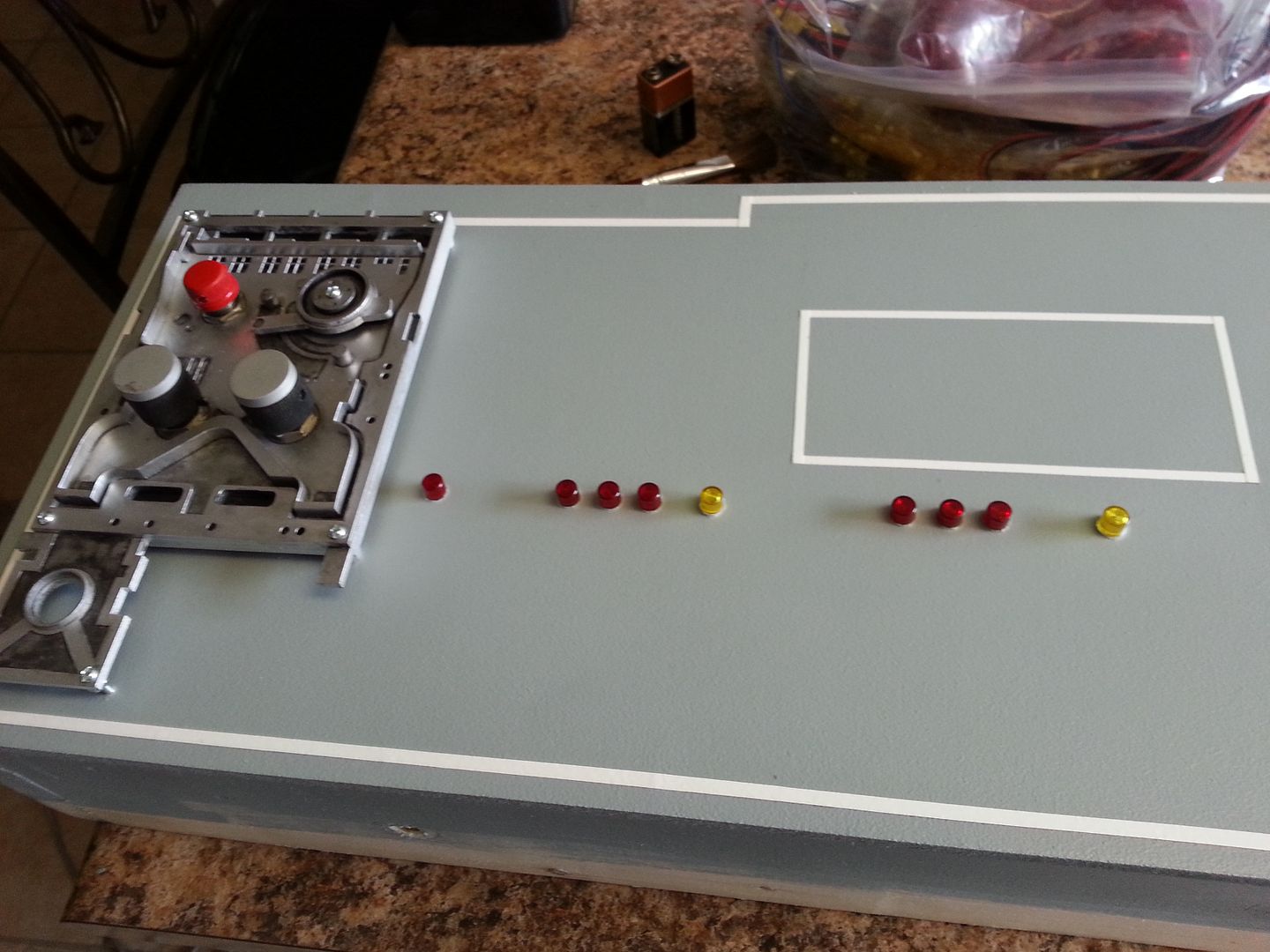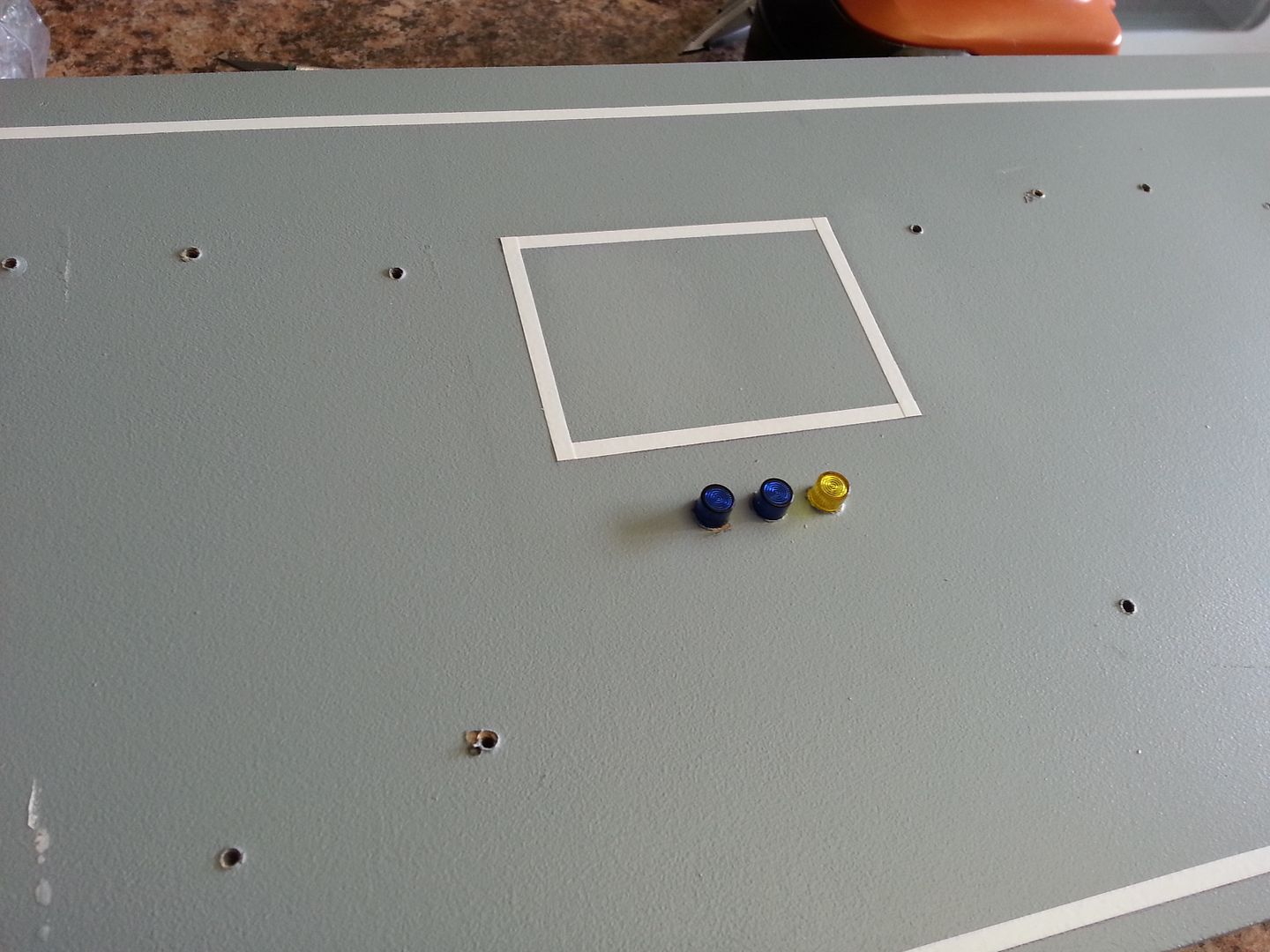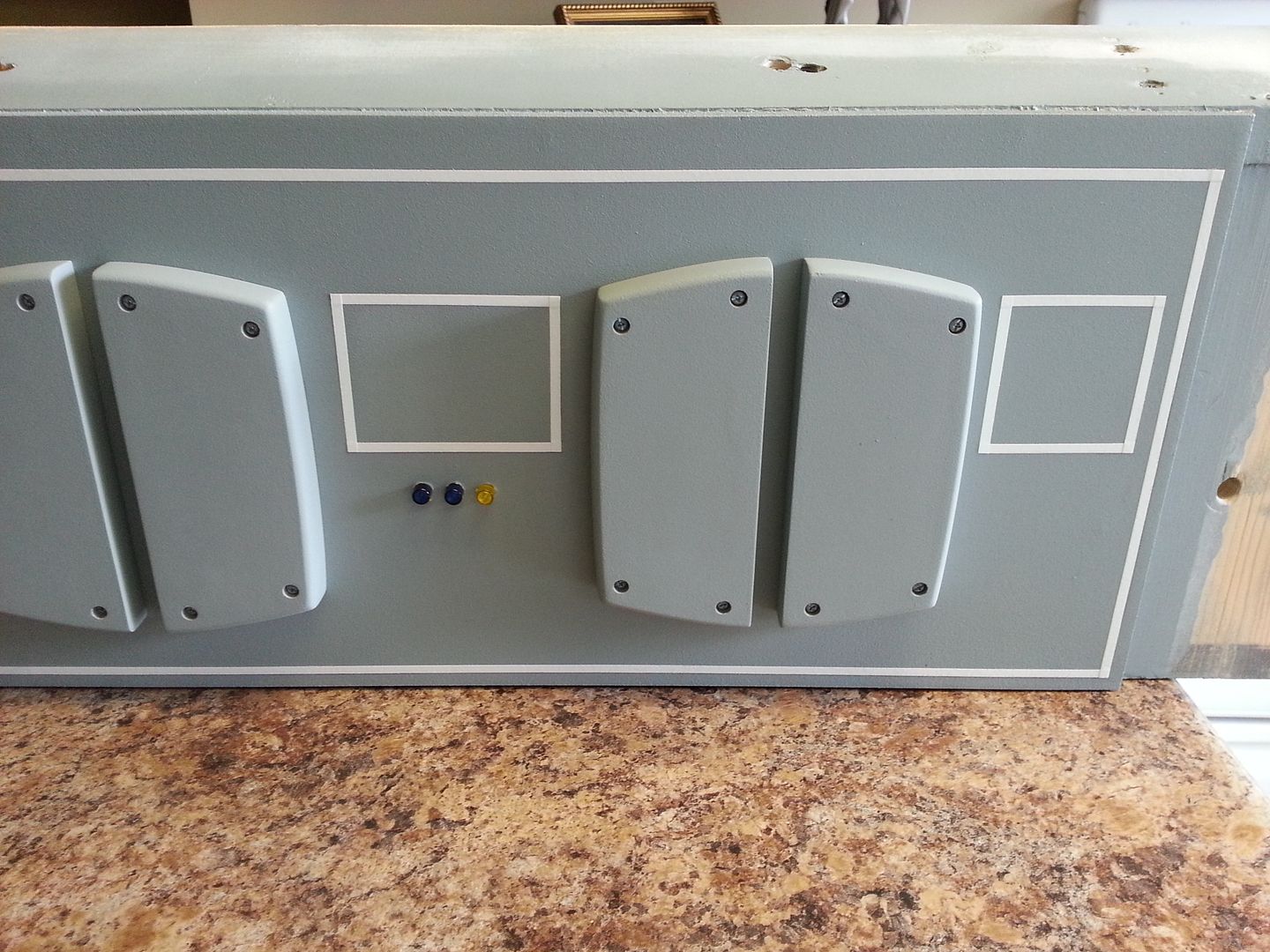 These rectangles also go on the panel above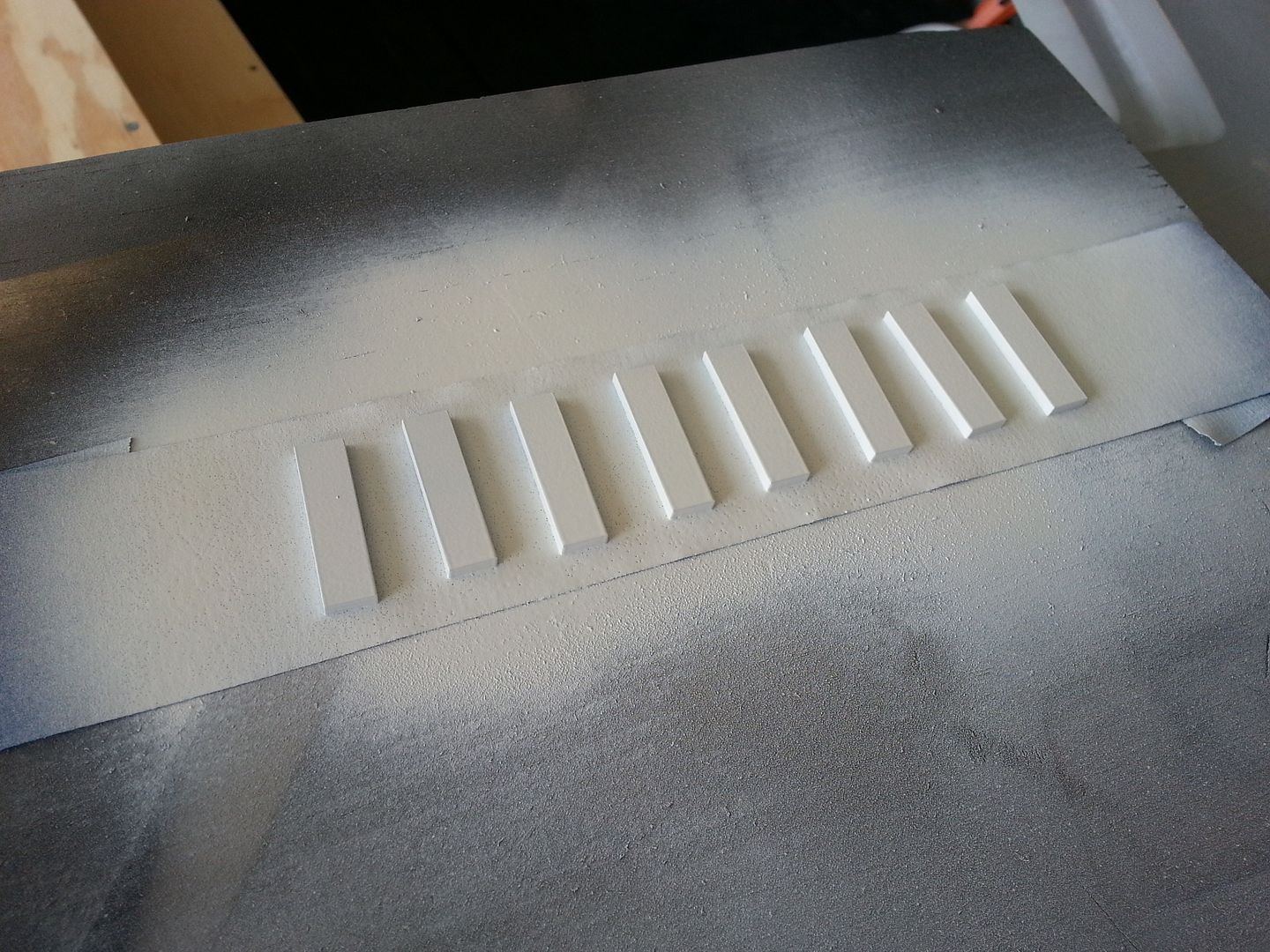 Not adhered yet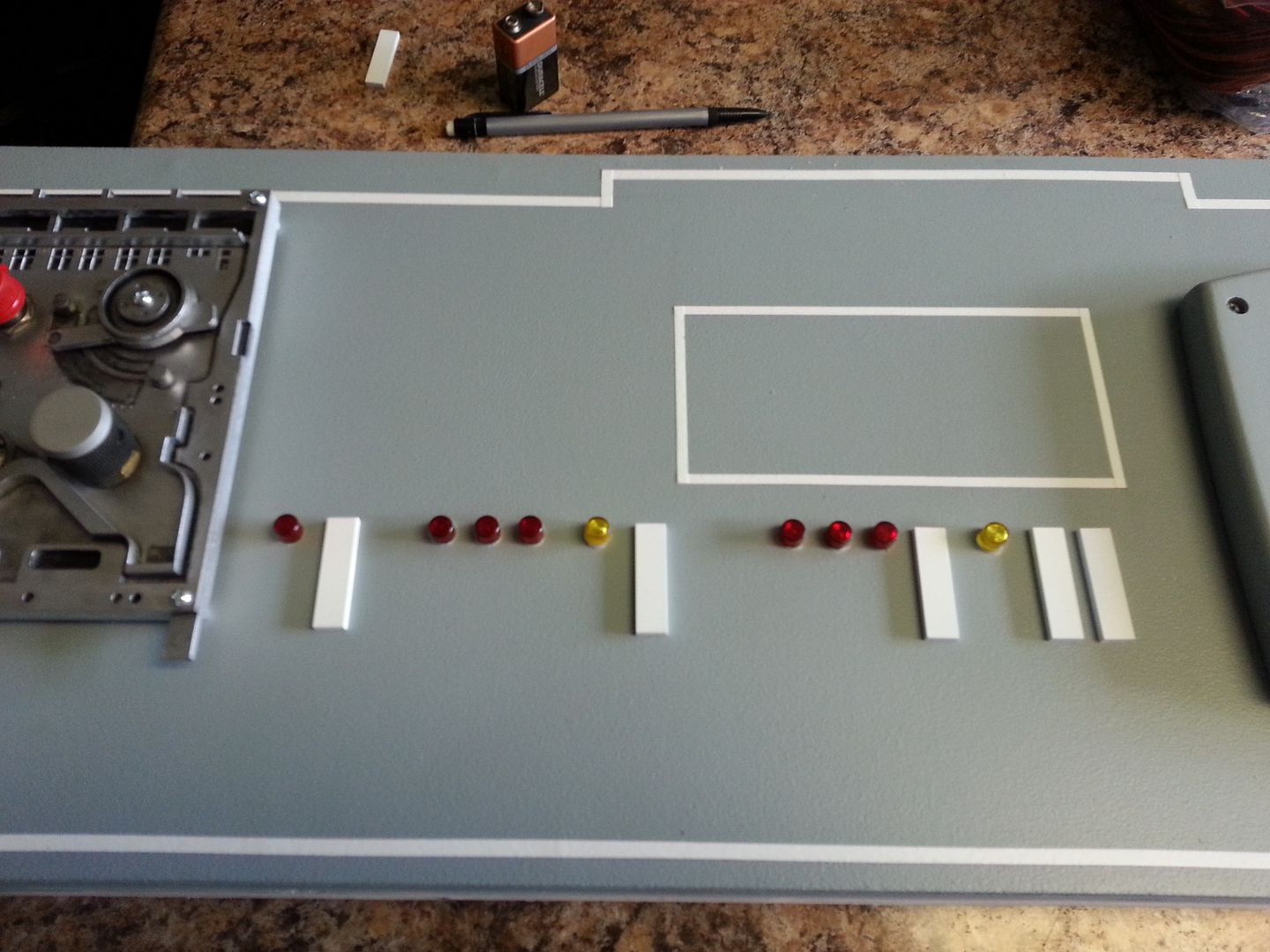 I then got to work on this guy

Primer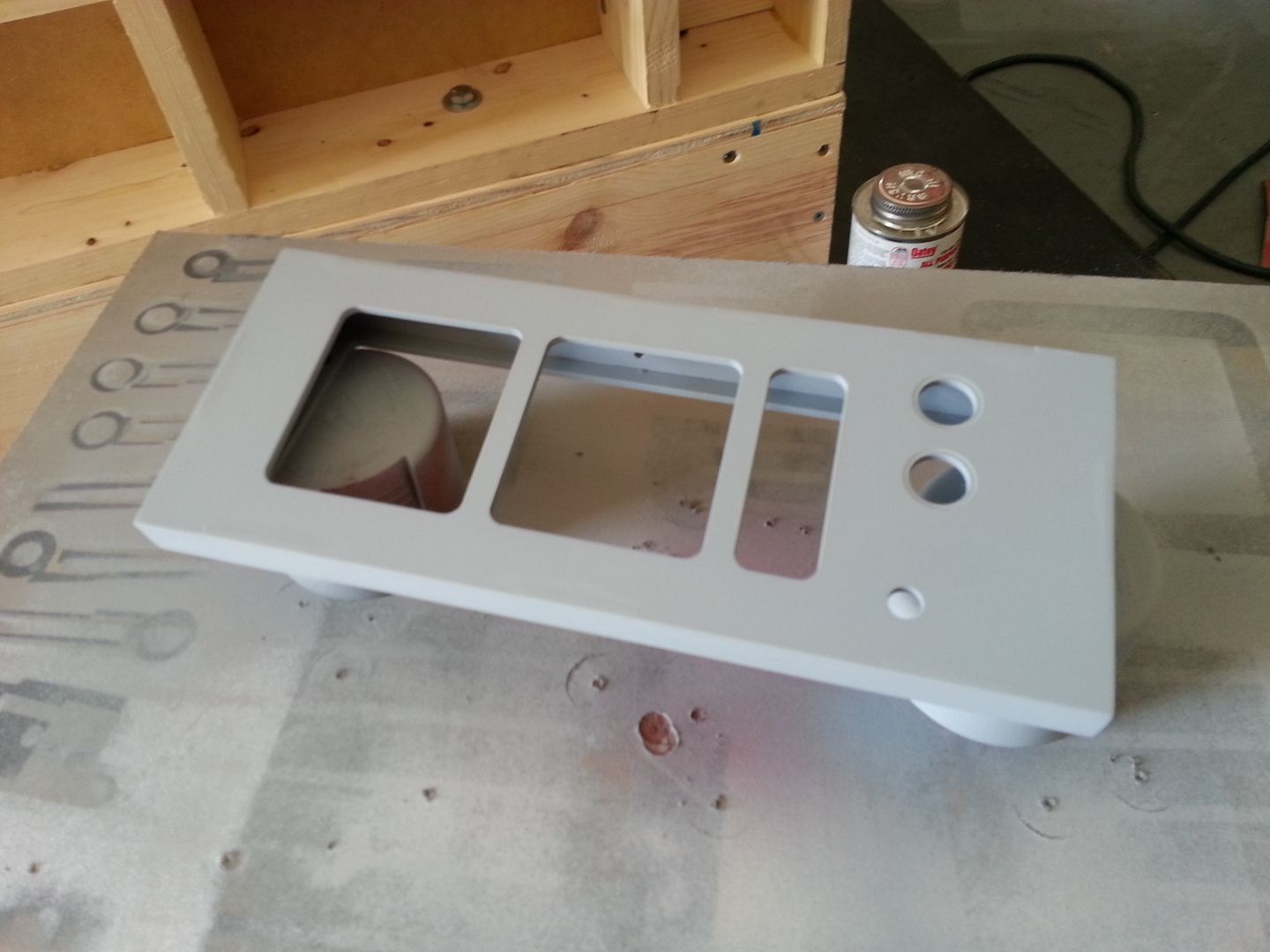 Touch-ups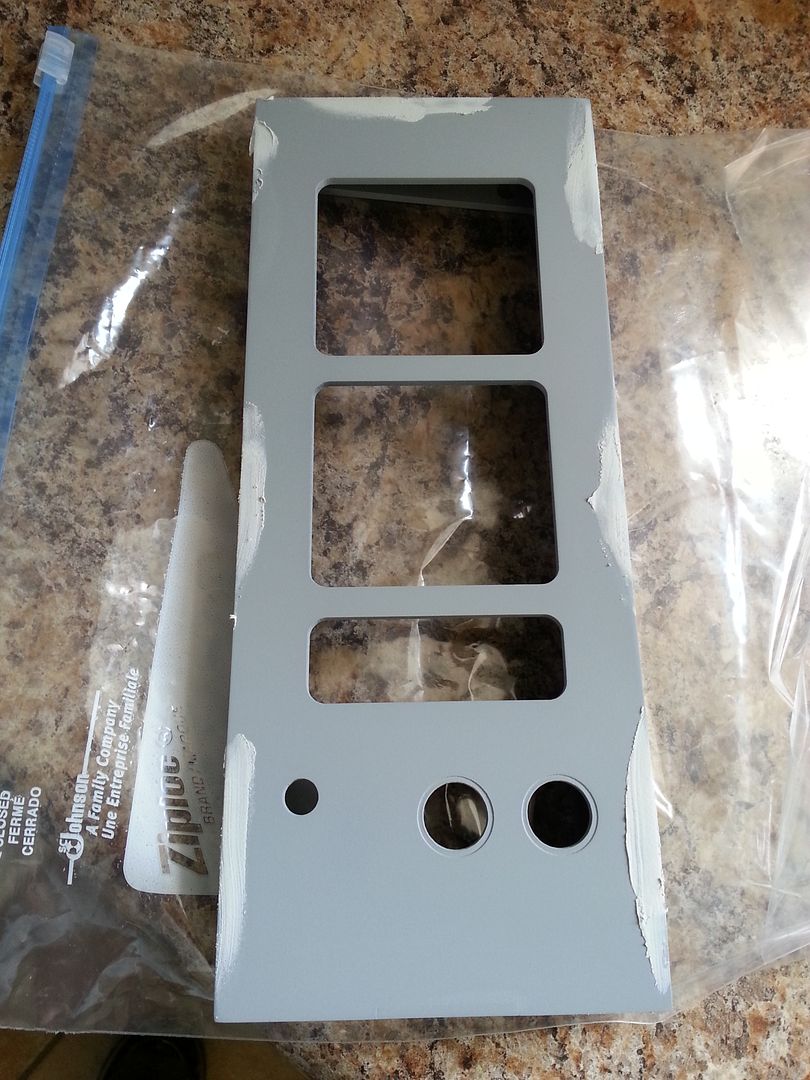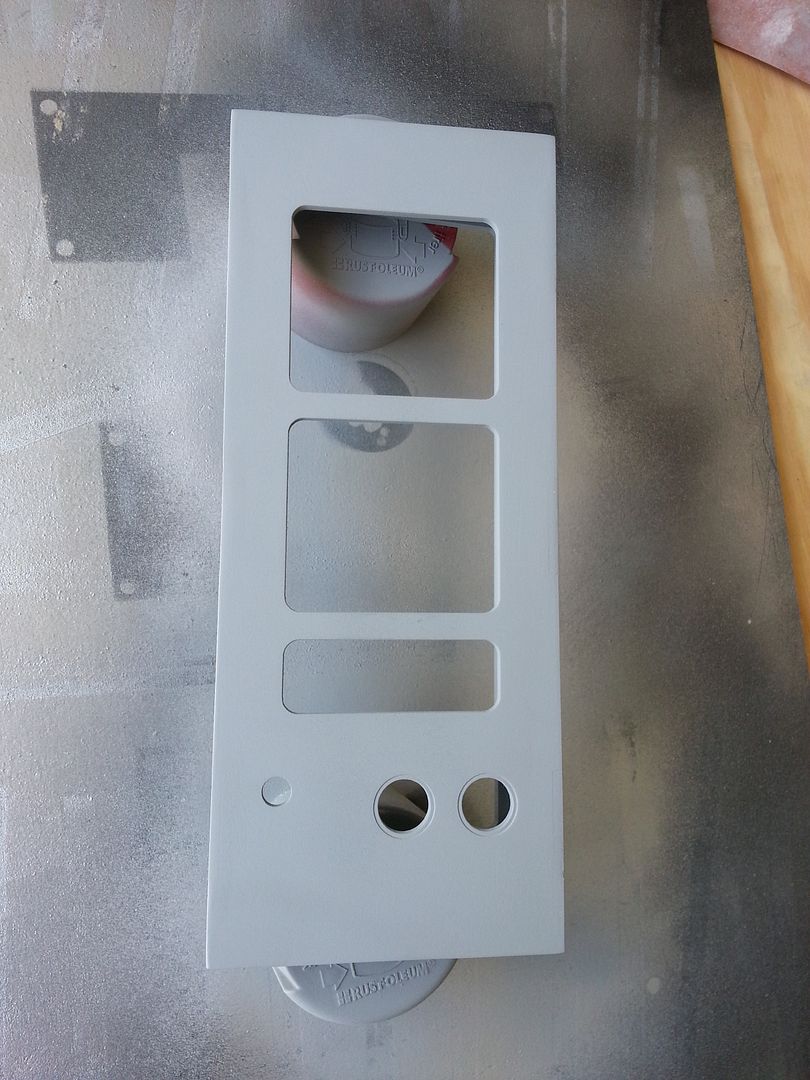 And paint!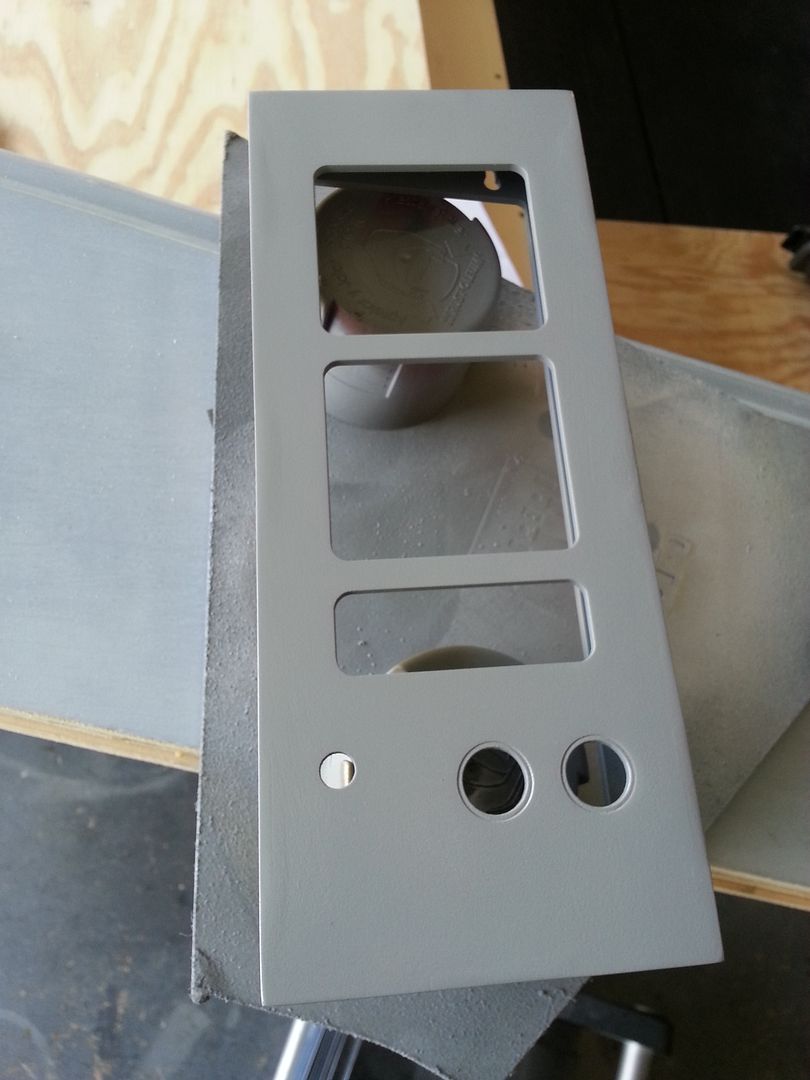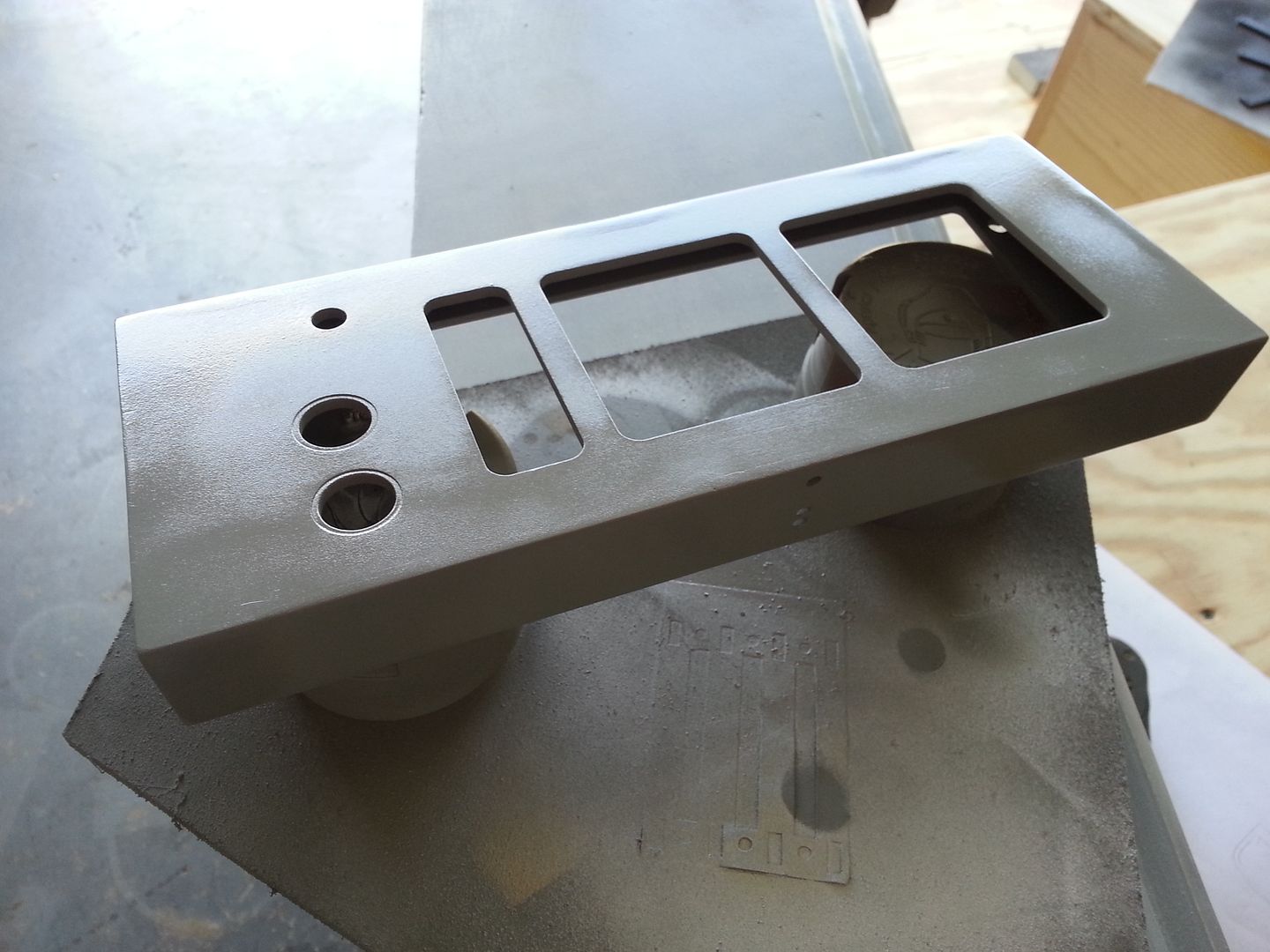 Put a cap on the center console extension platform

Primed up the wall art panel covers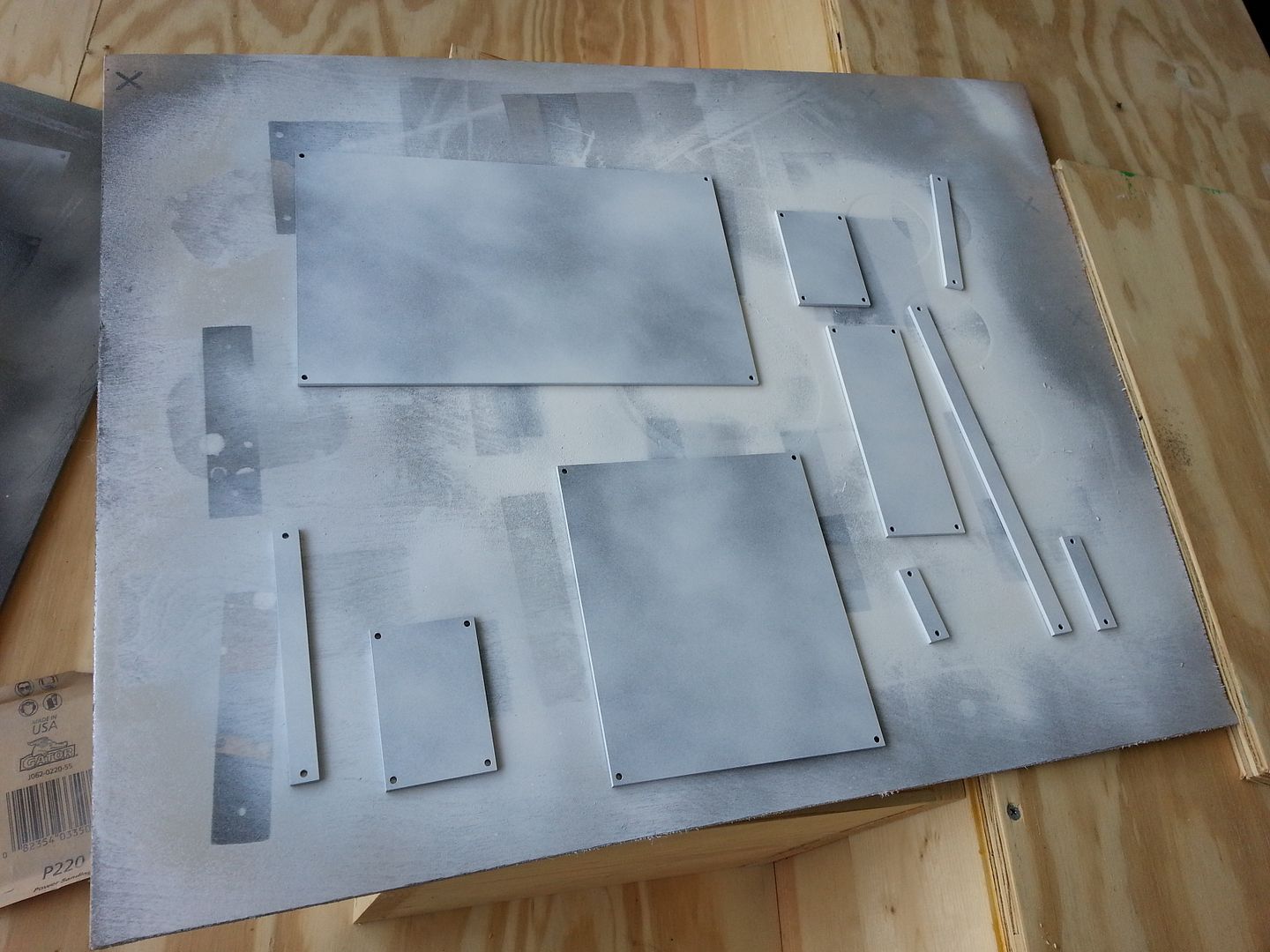 Painted these greeblies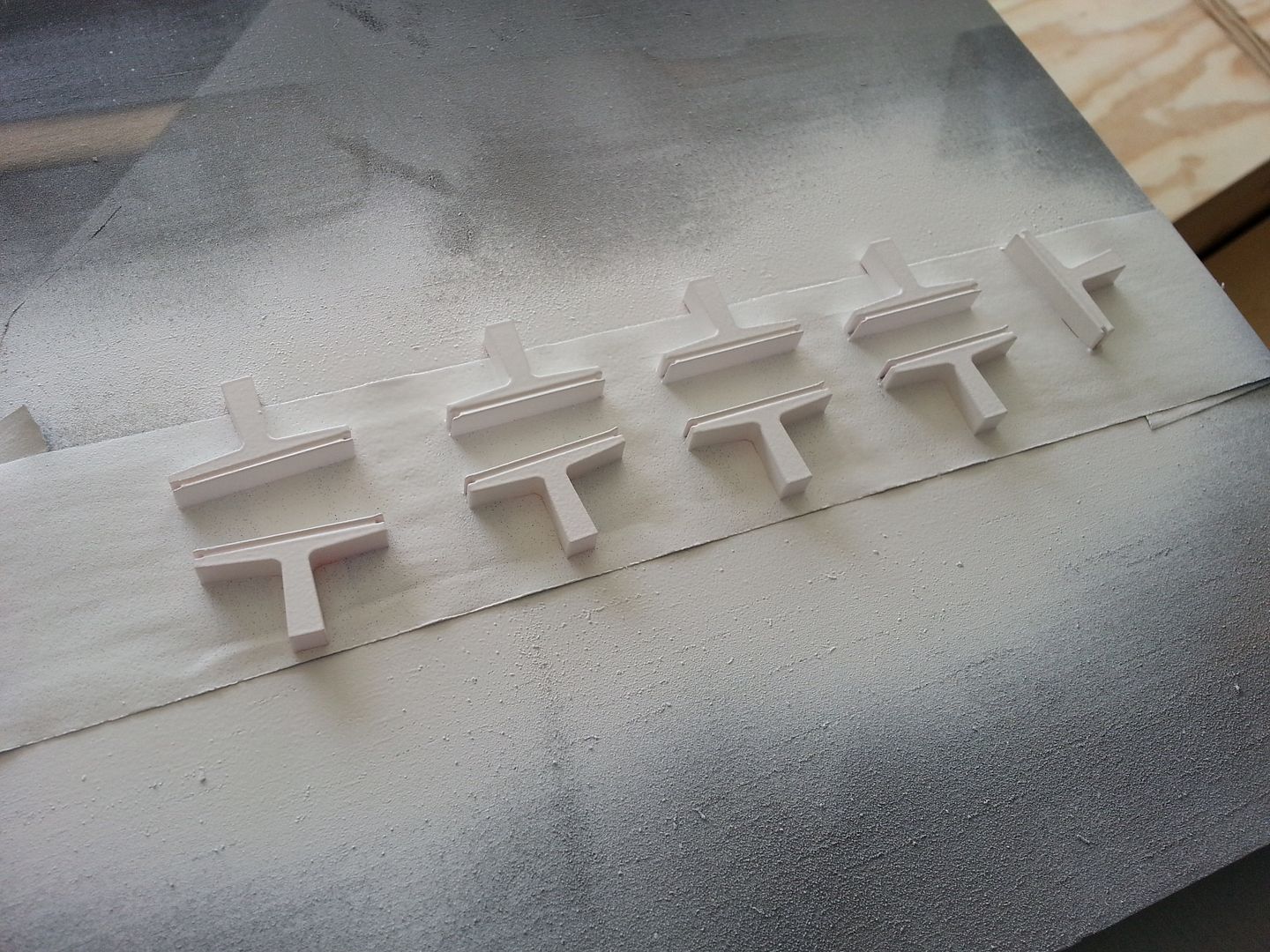 Sanded and finally painted these shelf rocker surrounds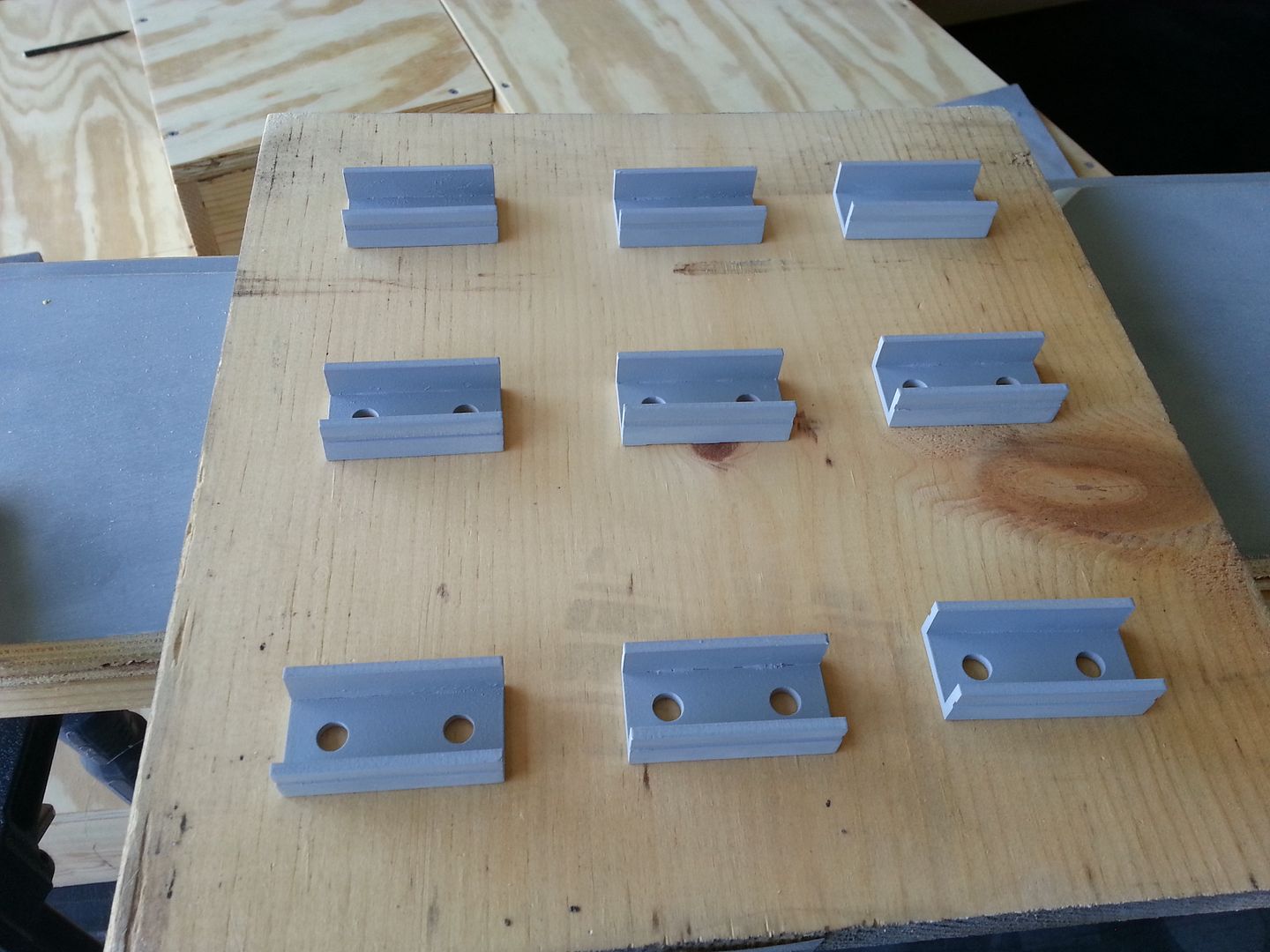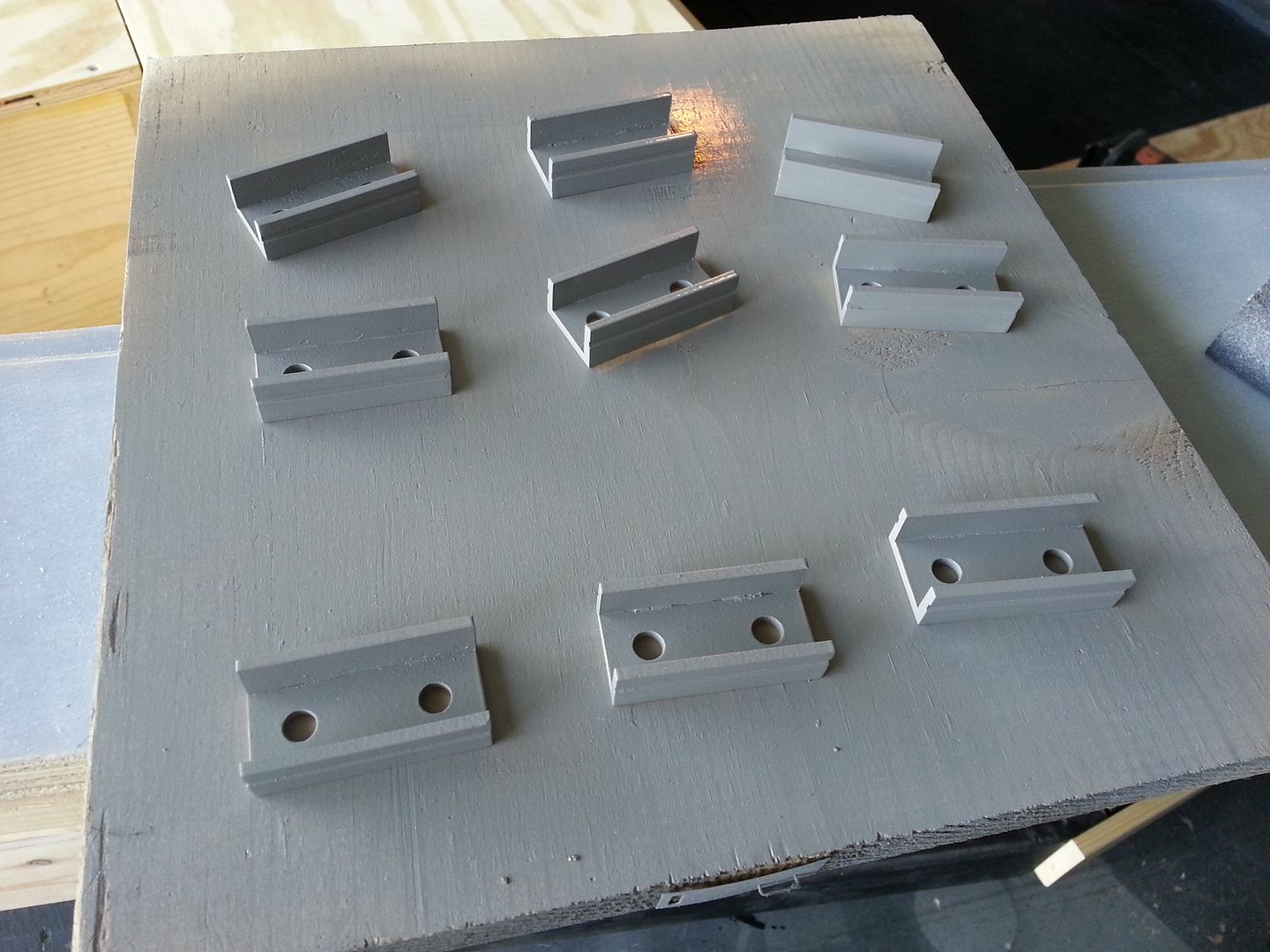 A raised white rocker will sit in the housing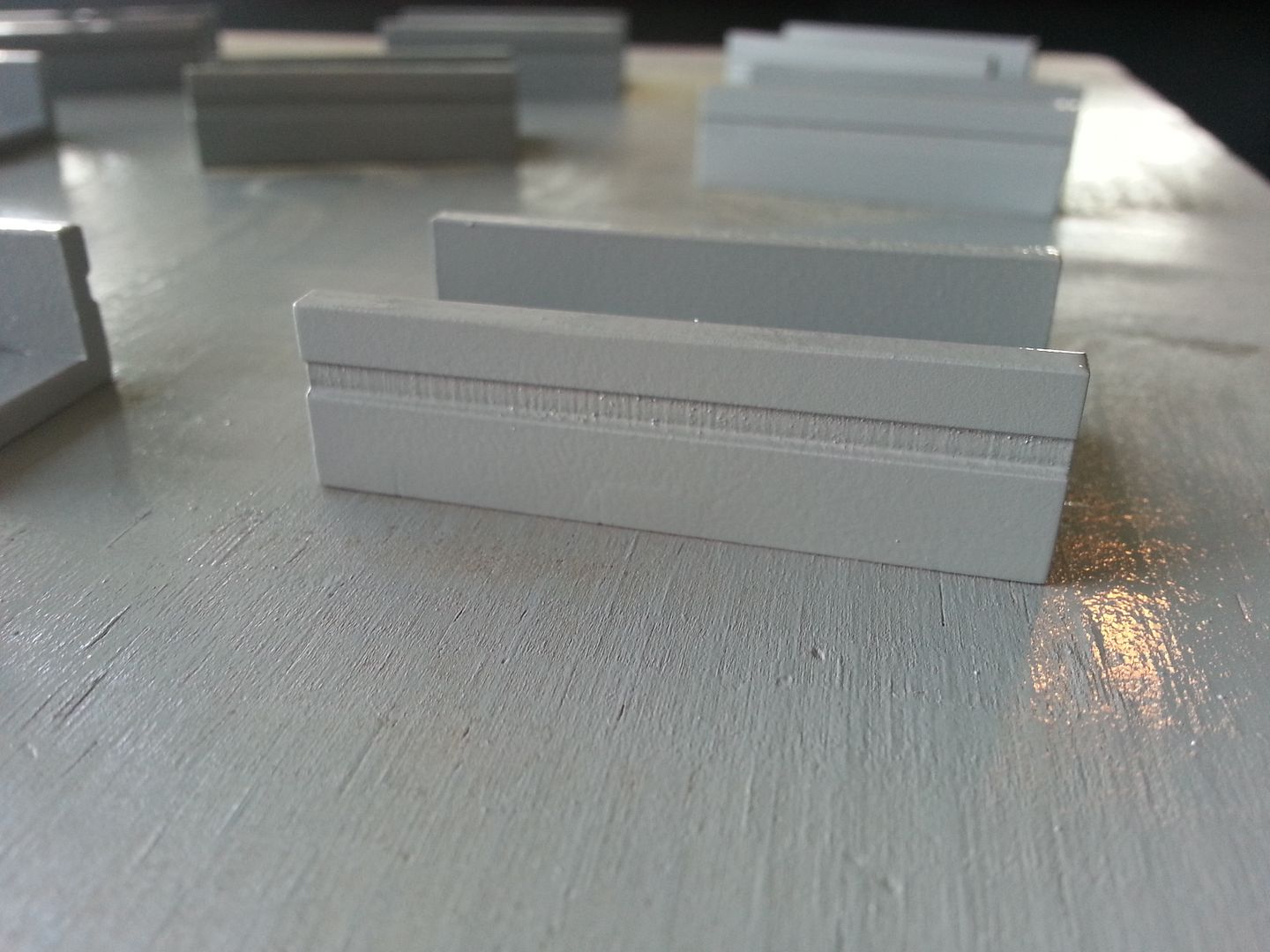 I then cut the two main panels for the nav chair – back panel is a bit too high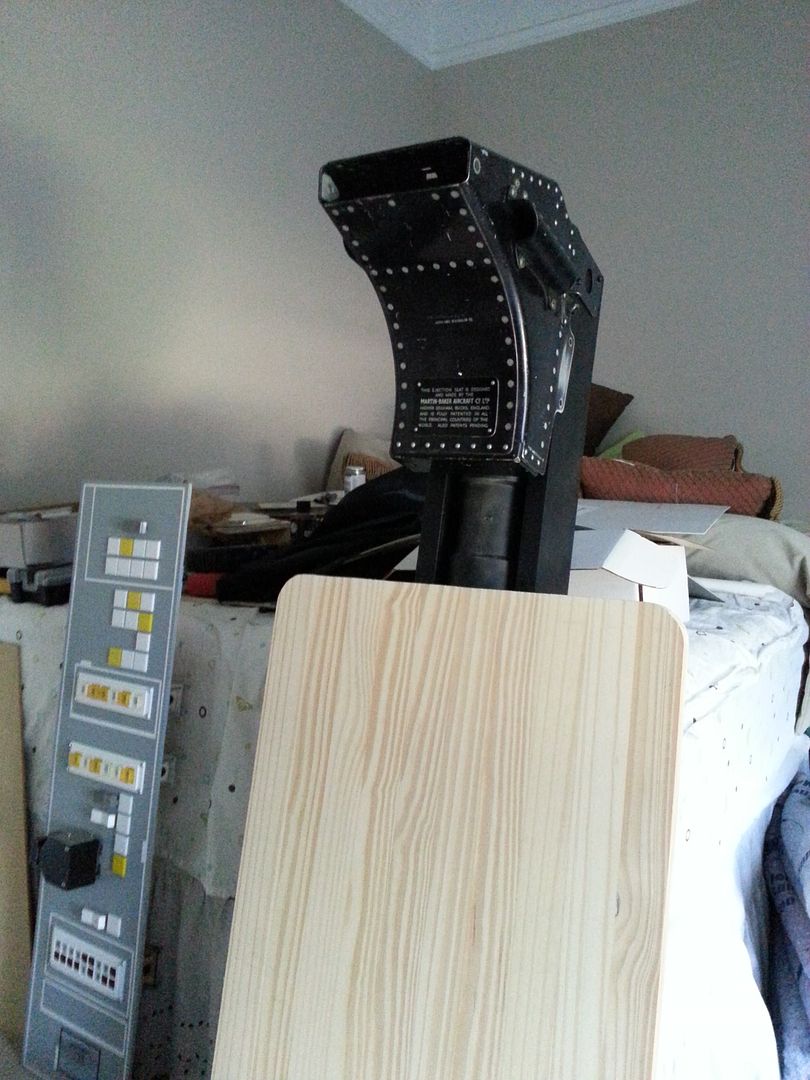 Saved off 6″ – MUCH better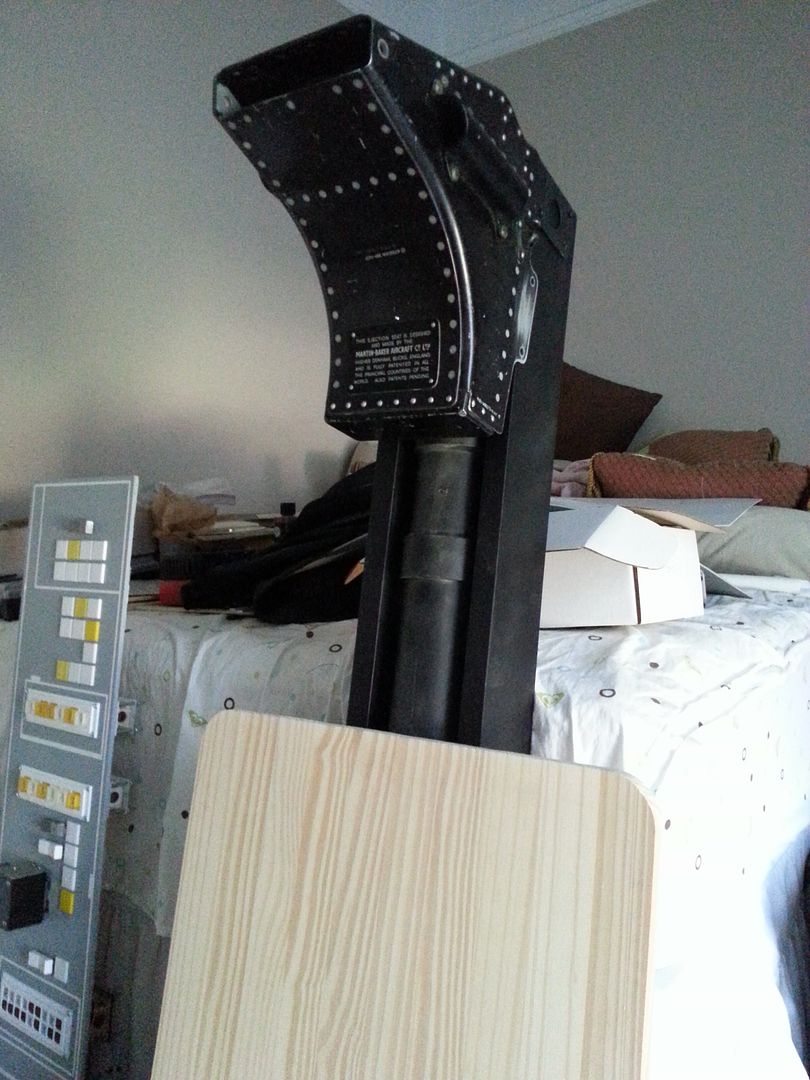 I really didn't realize how BIG these panels were / are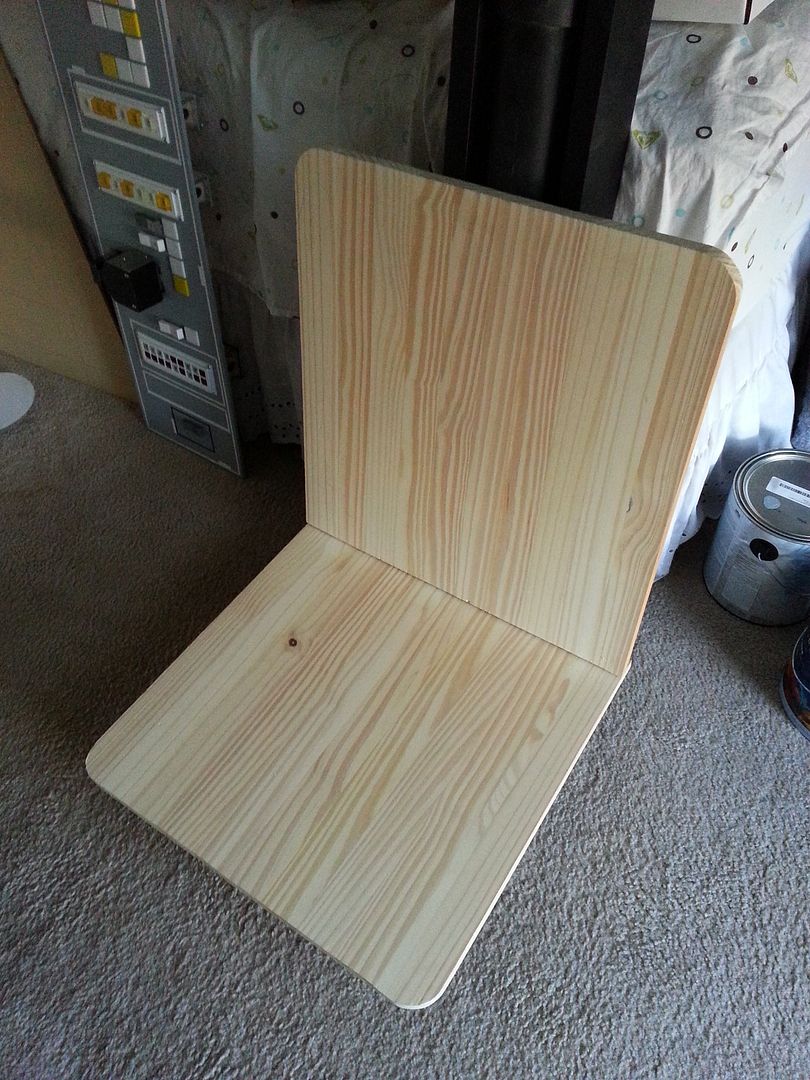 WHEW – That's it for today!  More to Follow!